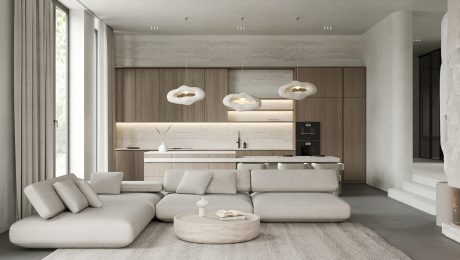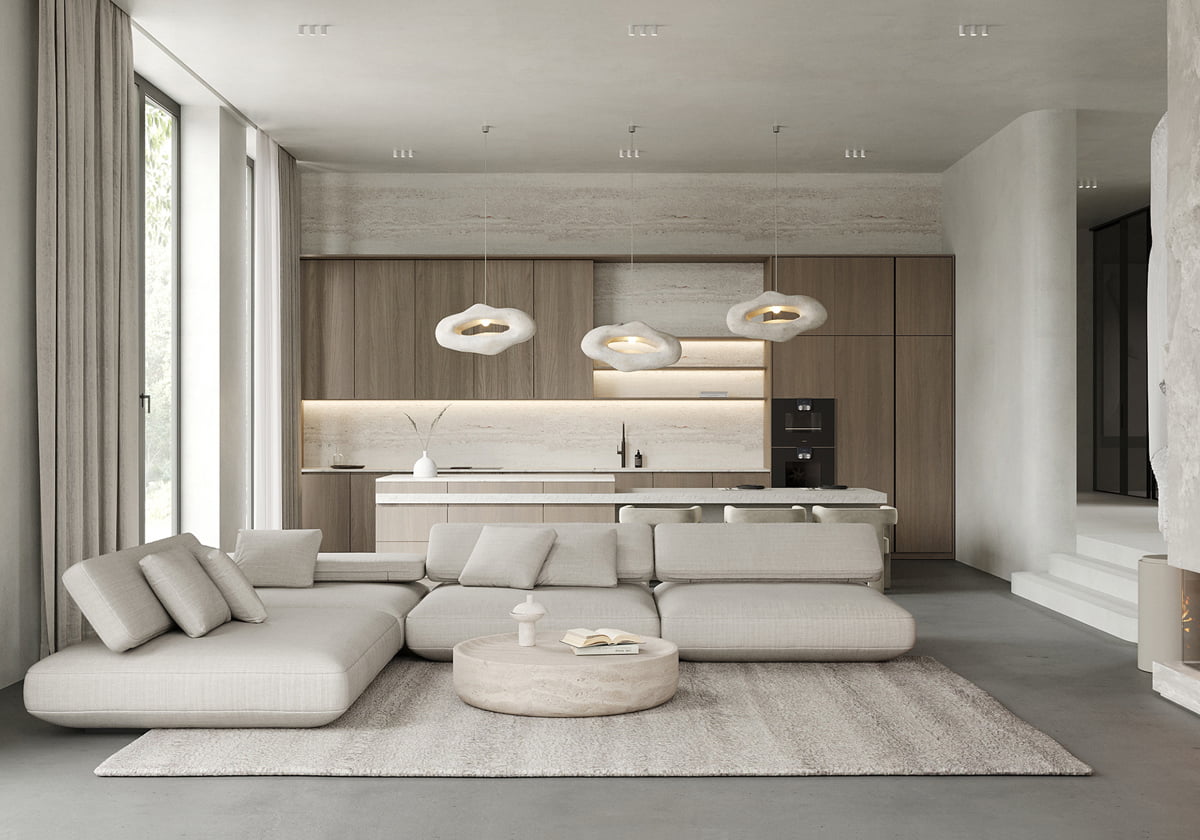 Carving Out Luxury Interiors With Stone And Wood Decor
Like Architecture and Interior Design? Follow us …

Smooth decorative elements made of wood and stone are made to exude a luxurious look in these two inspiring home designs. To allow these soothing natural materials to come to the forefront, the home designs follow a light and laconic color palette of clear white and warm creamy shades. A wild spice of black and charcoal gray accents will pepper the rooms with small moments of visual weight. Luxurious lounges receive refined and airy arrangements with designer lounge furniture, eye-catching TV walls and high-end dining options. Kitchens are avant-garde, bedrooms are restful refuges of peace and quiet, and bathrooms evoke a spa-like feel.
Did you like this article?
Share it on any of the following social media below to give us your voice. Your comments help us improve.
Watch this space for more information on that. Stay tuned to Feeta Blog for the latest updates about Architecture and Interior Designing.
Like Architecture and Interior Design? Follow us … Thank you. You have been subscribed. Smooth decorative elements made of wood and stone are made to exude a luxurious look in these two inspiring home designs. To allow these soothing natural materials to come to the forefront, the home designs follow a light and laconic color
Published in

#interior design, #nature, accent furniture, Architecture, Architecture Design, Art, Decoration, Design, dream house, Featured, flooring, furniture, Furniture Design, home, Home Decor, home design, house, house decoration, interesting designs, interior, Interior Decoration Ideas, Interior Design, interiors, International, kitchen, Kitchen Designs, stone, wood