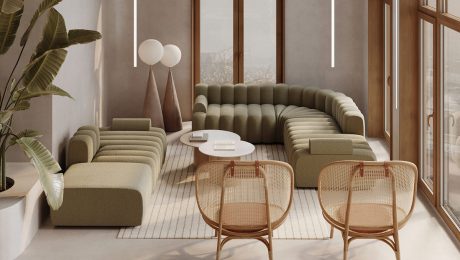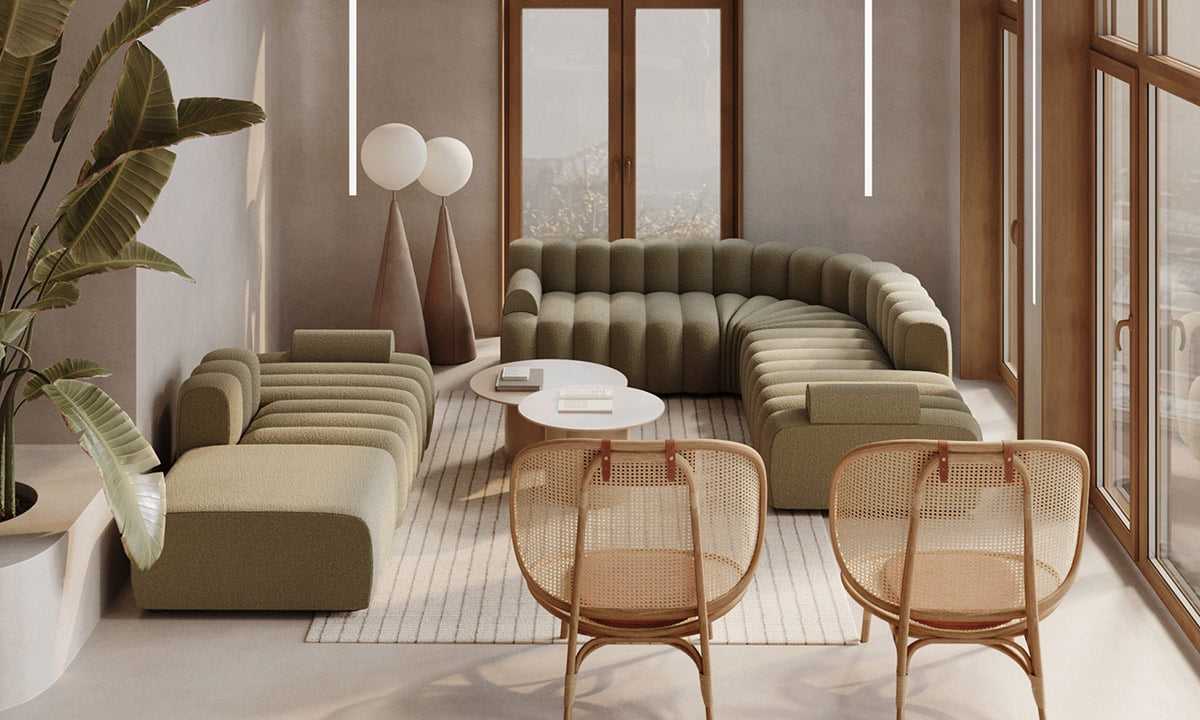 Microcement Stucco & Muted Accents For A Mellow Mood
Like Architecture and Interior Design? Follow us …

Dull green, taupe and copper accents gently color the creamy microcement stucco interiors of these two beautiful modern home designs. The calm decorative palette creates a gentle mood that is spiced up with a striking contemporary design and unique lighting. Our first outstanding home design is colored with bright mossy green elements that live among many indoor plants. Arched windows bring daylight and a skyline. The second of our two home interiors show a large, airy apartment with a cantilevered staircase. The double high lounge reaches up to the rooftops, where a luxurious mezzanine bedroom rests in warm copper tones.
Did you like this article?
Share it on any of the following social media below to give us your voice. Your comments help us improve.
Like Architecture and Interior Design? Follow us … Thank you. You have been subscribed. Dull green, taupe and copper accents gently color the creamy microcement stucco interiors of these two beautiful modern home designs. The calm decorative palette creates a gentle mood that is spiced up with a striking contemporary design and unique lighting. Our