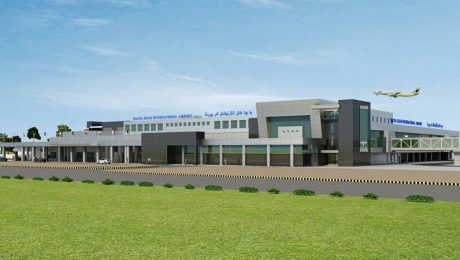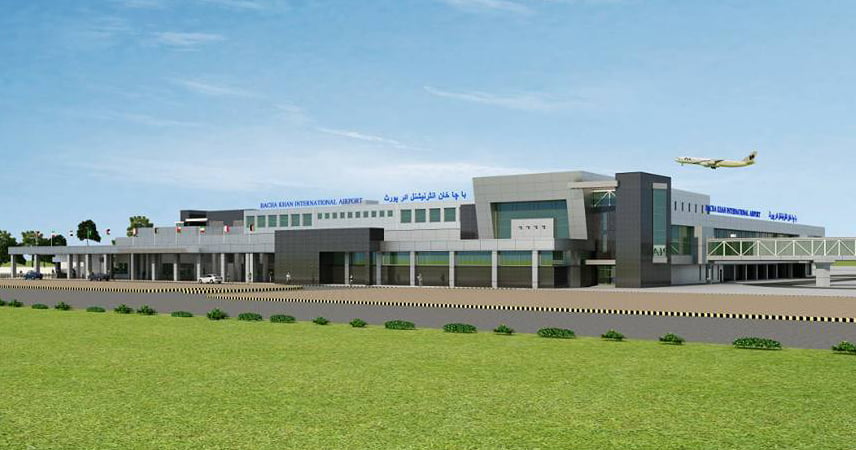 Guide to Bacha Khan International Airport
Bacha Khan International Airport (BKIAP) was once called as Peshawar Airport. Let's talk about history! It is known as the international travel hub and is considered as the fourth busiest airport in Pakistan. Location is way simpler and just about a 10-minute drive from central Peshawar. It was renamed to a Nationalist Political Leader, Bacha Khan. It has become the easiest yet convenient for the people of Peshawar as you can plan any trip domestically or Internationally. The staff there won't let you wait more because it provides the best service and uncountable flights.
Now there's one thing you cannot just ignore is that the Airport itself is expanded and has recently being evaluated having the highest percentage of internationally bounded flights. Now stay with us to have a proper guide to Bacha Khan International Airport so that it can provide ease for you and you can get to know more about it.
Basic Opportunities for Passengers
There are several opportunities being provided by the Airport to the passengers you might want to know.
Peshawar Airport provides really reliable walkways for both Cargo flights and Passengers.
There's perfect parking for bigger aircraft and for narrow-bodied aircraft as well.
A huge runway for about 9,000 feet long and 150 feet wide.
It is further connected to Civil Aviation Organization.
Peshawar International Administration
The basic responsibility of their management is to look over both types of flights; Domestic and International as well. It was first inaugurated by the Civil Aviation Authority (CAA). Subsequent responsibilities are:
All sorts of activities concerning airline and its operation are being improved and controlled by this department.
In terms of air-trafficking, better construction of infrastructure must be provided by them.
Lastly, they are professionals in providing affordable prices for air transport.
Probable Connections of Peshawar Airport
The link starts from the neighborhoods, basically from DHA and Hayatabad. Now it connects major cities like Peshawar Ring Road as well as Grand Trunk Road. Furthermore, it is linked with the regions of Northern Bypass, Charsadda, and Dora Road respectively.
Let's make headway to have further know-how about the typical area that are connected through BKIAP.
Gulberg
University Town
Riaz Shaheed Colony
Hassan Ghari
Not just these areas but also the nearby residential areas are included.
What is the Best Possible way to Reach the Airport?
This Airport is situated in Hayatabad, moreover, the major benefit you can possibly get is the nearby connections which means that it has become easier from any core of the city. Now with all these benefits you are provided with the shuttle service given by Daewoo or solely use public transportation to reach through. As the city is entirely amazing so there's no way near difficulty is possible.
Important Facilities Provided by BKIAP
Apparently, the services are provided by the Airport staff and faculty has its importance. You can get almost every service instantly if needed. Following are some basic ones and you must be aware to have a perfect know-how:
All kinds of services related to Medical and Emergency
Proper protocol
Senior citizens are more prone to get special care
Porter's services are also included.
Proper and reliable service is available for baggage and trolleys
Mart is available for food and other services
Prayer rooms for Muslims
Restrooms with fastest internet service
Shuttle Services provided either way
Functional Airlines
There are plenty of functional airlines set off through Peshawar Airport that must be known including International and Domestic as well. Subsequent are the main ones:
Air blue, Gulf Air, Qatar Airways, Emirates, Pakistan International Airlines, Saudi Arabian Airlines, Shaheen Airline, Etihad Airways, Air Indus, and Air Arabia.
Conclusion:
Here we conclude with everything related to your knowledge so that you can get a proper idea if you ever get to visit Bacha Khan International Airport Pakistan. You only must go through the details and the facilities it is providing for better passenger service. Even though it has become more convenient for the people of Peshawar mainly as it is considered as the fourth busiest airport across Pakistan. For further queries and details, don't hesitate to reach out to our website, and also you can directly contact us to know more.
Bacha Khan International Airport (BKIAP) was once called as Peshawar Airport. Let's talk about history! It is known as the international travel hub and is considered as the fourth busiest airport in Pakistan. Location is way simpler and just about a 10-minute drive from central Peshawar. It was renamed to a Nationalist Political Leader, Bacha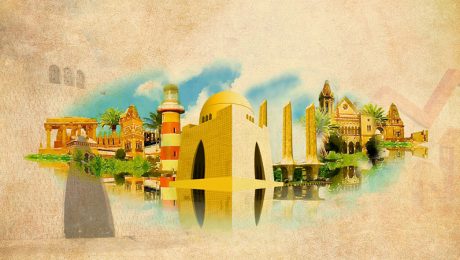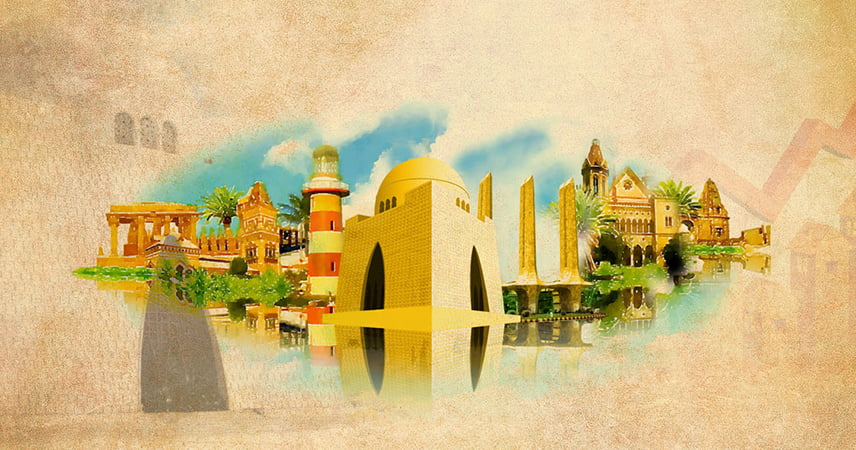 Top Rated Areas where Residential Plots are for Sale in Karachi
Isn't it safe to invest money somewhere for a proper saving purpose? But, we know that people ask for more, more what? Yes, you got it right! BIG PROFITS IN RETURN. Although, investing in the real estate market is considered as the best option doesn't exist, why? Because some people opt for investing in businesses, those might turn out to be disadvantageous as there's no such surety to get profits as an outcome, not even the amount you spent. Therefore, despite the uncountable pros of real estate, one biggest benefit is that you can sell it whenever you require a huge amount of money.
Nevertheless, this market has reached its peak since now and the demand is increased to the extent. However, we intend to provide you some best areas across Karachi where you don't need to think twice, YES! Not even twice so let's make headway to know the process and prices, everything in just this blog.
Why Karachi?
Karachi is the biggest city of Pakistan and is called the 'city of lights' for decades. Being an economical center of the country, it runs businesses worldwide. Not to brag about, but the real estate market in this city has its importance across Pakistan wholly. There are plenty of houses, apartments, plots (residential or commercial), etc are highly available and on sale. So get yours at reasonable prices as these particular areas offer both middle and high-scale investors.
Famous Areas for Investment in Karachi
The following are Considerable areas where you are supposed to be investing; starting from the low-high demanding areas in the hierarchy of top-rated areas.
DHA City Karachi
DHA Karachi
Gadap Town
Scheme 33
Bahria Town Karachi
DHA City Karachi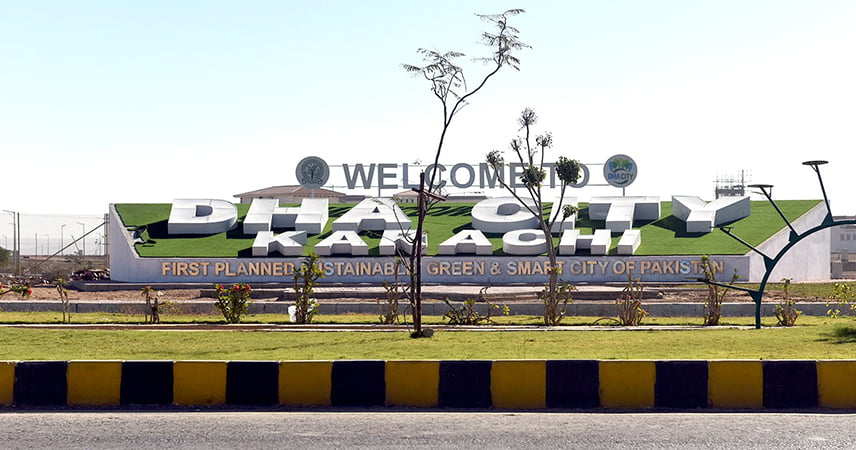 DHA City Karachi is one of the unique residential projects that are not only well developed but also has beautiful infrastructure. It manifests the vision of better tomorrow with proper necessities including education, health hospitals, family-friendly environment, and much more. Despite everything, you can get to live a peaceful, comfortable, and secure life.
DHA City Karachi is situated in National Highway between Karachi and Hyderabad. It has spread over a vast land of 20,000 acres. Moreover, there's been plenty of residential plots that are on sale and the best thing about this area is that it offers both kinds of investors.
If we check the searched history of this area then we come to know that the total ratio is 5.1% of buying residential plots here. The area of authority of DHA City is manifested in the mega plan of investing and purposes. The extracted data include plots in different categories such as square yards ranging from 125, 500, and 1000 as well.
Prices range in DHA City Karachi
Consider this area demanding as the real estate market has its name in the list where you are more likely to invest in residential plots under your requirements. In DHA City, the required prices for a 125 sq yard plot starts from 3 million PKR to 5 million PKR. If you opt for buying a plot of 500 sq yd then the prices start from 6 million PKR to 10.7 million PKR. Lastly, the investors of large scale are more prone to buy plots of 1000 sq yd whose prices start from 9 Million PKR to 20 Million PKR. Buy any of these plots according to your range.
DHA Karachi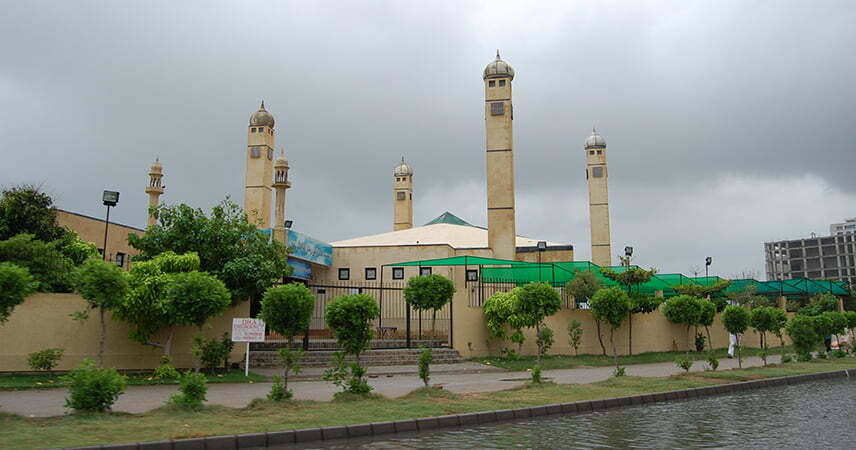 Defence Karachi is one of the secured options as this is divided into eight phases and under maximum security. According to the searched record, total buying properties were in the ratio of 7.8%, hence comes forth in the given hierarchy. Large-scale investors would be benefitted as larger investments are directly proportional to larger gains. Therefore, high demanding in terms of area, location, and maximized security.
Meanwhile, DHA Karachi offers three usual plot sizes likewise, 120, 500, and 1000 sq yd respectively. Hundreds of options including all eight phases where residential plots are on sale. Let's move ahead to get the idea of minimum to maximum costs of these considerable plots.
Price Range in DHA Karachi
Looking for an astounding residential plot as per demand? Then, DHA Karachi is the right place. Opting for 120 sq yd plot would cost around 2 Crore PKR to 4 Crore PKR. The required range for 500 sq yd starts from 3 crores PKR to 10 crores PKR. Now for large-scale investors, there are plots for 1000 sq yd which are ranging from 18.5 crores PKR. So, DHA is wholly for large scale investors as plots there are highly expensive.
Gadap Town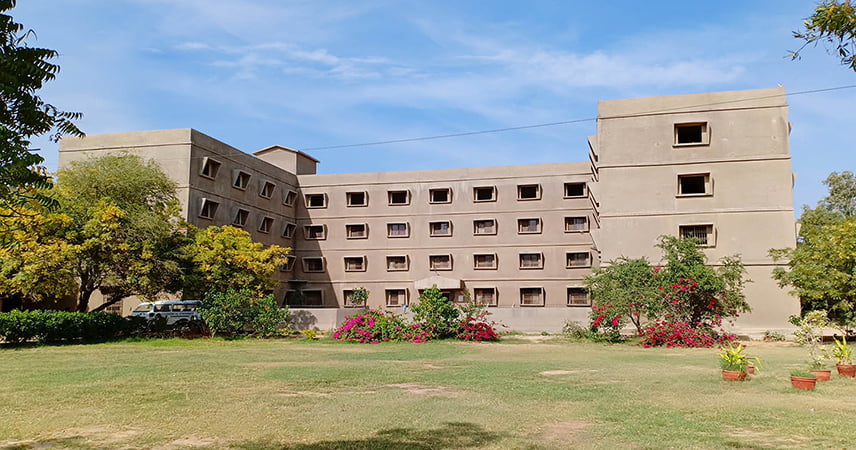 Gadap Town is situated between the border of Balochistan and Sindh. There are plenty of residential plots are there for sale. Moreover, there is a record of a total search ratio of 14.4% since 2019. It means that the residential plots have been bought concerning this ratio. Gadap Town comes fourth in the hierarchy of top-rated areas in Karachi. It is considered as one of the largest towns in the city having a vast land.
Consequently, it provides exceptional opportunities for both mid-scale and large-scale investors. The residential plot size ranges from 120, 240, and 500 sq yd. Now you know in which category you should be investing in. Let's dive in to know how much these plots cost.
Prices Range in Gadap Town
As it comes to fourth in hierarchy therefore, the demand is high in proportionality. In Gadap Town, the prices for the above-categorized plots sizes are different from one another. Let's start with the lowest one, such that 120 sq yd ranging from 3 Lakh PKR to 1.25 Crore PKR. Subsequently, the required price for 240 sq yd plot starts from 8 Lakh PKR to 1.6 crores PKR, solely depending upon the location. Now comes a bigger property investment, you got it right! Initiates from 50 Lakh PKR to 3.15 Crore PKR. These kinds of investments are usually for large-scale investors, so get yours within, and you wouldn't want to miss out on this perfect opportunity.
Scheme 33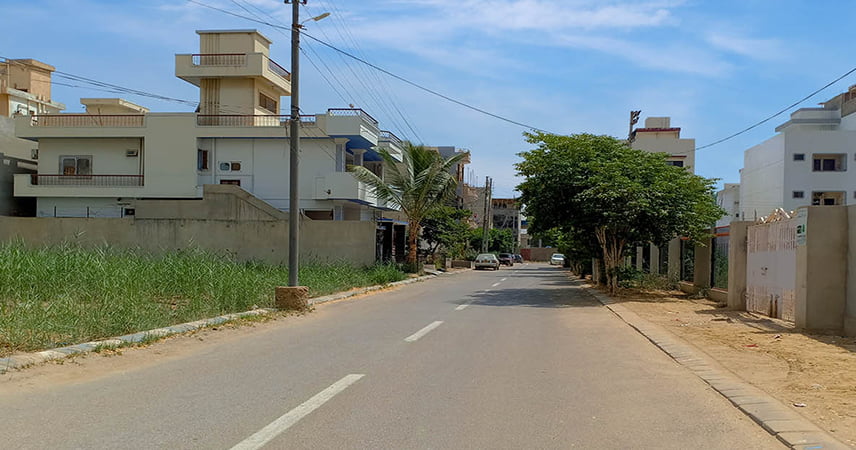 Scheme 33 is considered as one of the largest networks of properties in Karachi. It takes third place among the given hierarchy therefore the total search record is high and of 17.6% of total ratio that directs to the maximum investing in residential plots over the past years. You can find plenty of plots in distinct housing societies of this area namely; Meerut Society, lawyers colony, and Gulshan-e-Azeem.
However, there are different prices for each category along with mid and high-scale investments. Considering residential plots for entirely three unfamiliar sizes like 120,240, and 600 sq yard. Therefore, you are supposed to invest in these plots for maximum gains and due to its popularity too.
Price Range in Scheme 33
The required prices are reasonable because of how vast this area is for Investment. Grab yours before its too late! Let's make headway to know the range of these considerable plots. The price of 120 sq yd is ranging from 5.5 Lakh PKR to 1.8 crores PKR, depending upon the location as we've already discussed. Although different societies of this area are still under construction requiring approx 10-20 Lakh, nevertheless, Scheme like Saadi Town requires properties over a crore, and making it enough worth investing. However, the ranging prices of 240 sq yd start from 20 Lakh to 3 Crore. Last but not least, the plots of 600 sq yd starts from crores. As scheme 33 is high in demand so prices can slightly be expensive.
Bahria Town Karachi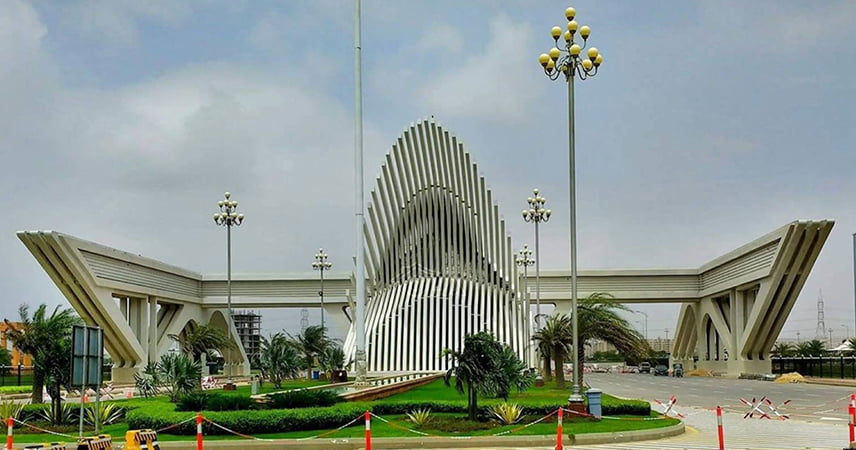 Bahria Town comes at the top of the hierarchy, why? As there is a total searched ratio of 21.9%. Why Bahria? Because it provides the lavishing lifestyle in Karachi and has a separate society along with each necessity. However, the market of real estate has increased since then, moreover, it is situated in a vast area under high-security. As it has famous among all the given areas of Karachi so there are maximum chances of maximum investment. Though Bahria is still under construction, residential plots are for sale so avail the opportunity and get yourself one!
Despite the current situation, its place is still there. Therefore, do not refrain from investing in this area. The required sizes of plots in sq yd start from 125, 250, to 500. You might want to know the actual prices so that it can become easier for you to decide likewise.
Price Range in Bahria Town Karachi
You can get a 125 sq yd residential plot at reasonable prices, ranging from 11 Lakh PKR to 1 Crore in Bahria Town. Consequently, the cost of 250 sq yd plot solely depending upon the location and area starts from 14 Lakh PKR to 1.8 Crore PKR. These above plots are for both middles as well as large-scale investors. But lastly, a 500 sq yd plot is basically for large-scale investors, so the starting price is 25 Lakh PKR till 2.95 Crore PKR. Just do not let this option go if you are interested in investing. Meanwhile, Bahria Town needs no introduction.
Here, we wrap it up! Already you've been given 5 different yet most popular areas of Karachi. Just go through this blog completely and the prices, of course, to get yourself one done alongwith reasonable prices. This hierarchy can help you throughout your planning and stuff. We've manifested all five of them properly to clear every doubt of yours. We are here to help you always so for further queries and detail, do not hesitate to contact us!
Isn't it safe to invest money somewhere for a proper saving purpose? But, we know that people ask for more, more what? Yes, you got it right! BIG PROFITS IN RETURN. Although, investing in the real estate market is considered as the best option doesn't exist, why? Because some people opt for investing in businesses,