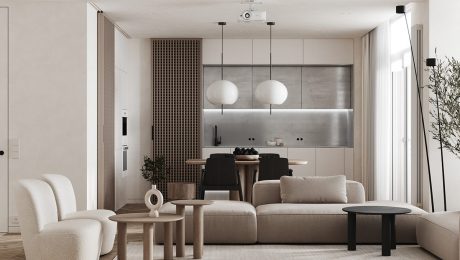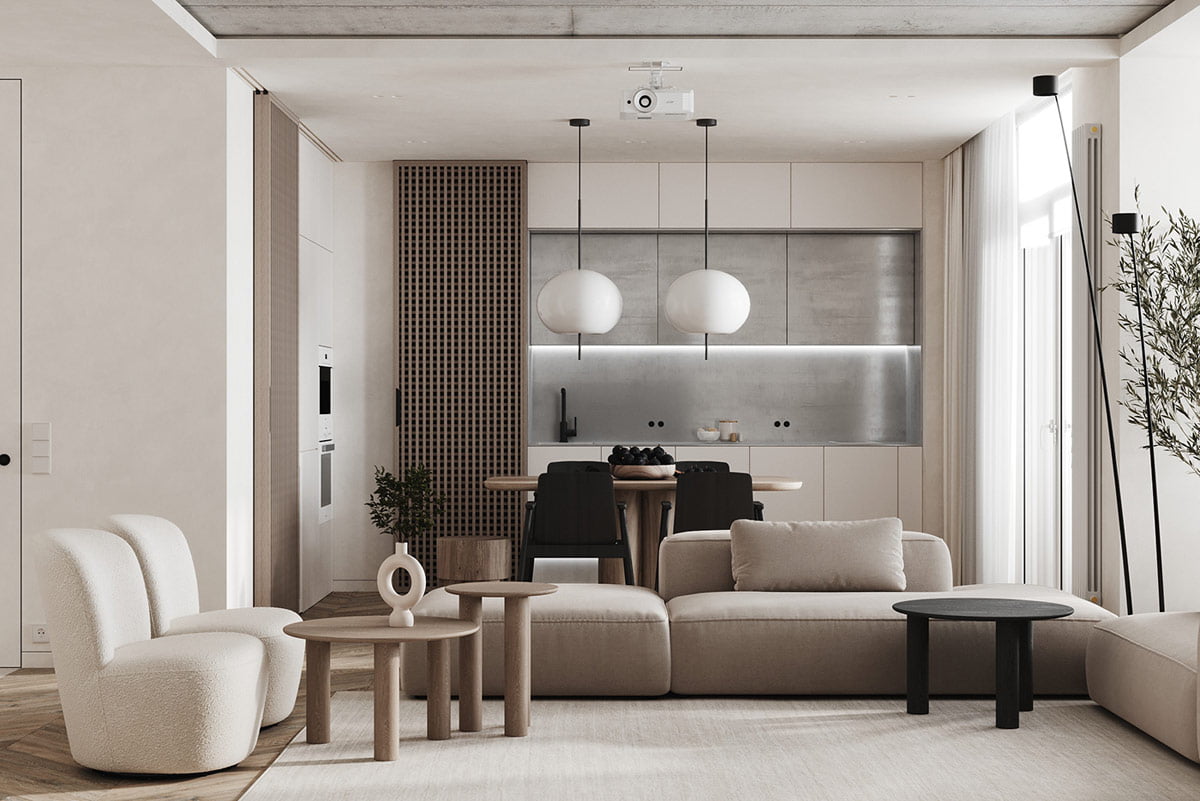 Soothing Beige & Wood Interior With Industrial Accents
Like Architecture and Interior Design? Follow us …

Soothing shades of beige and natural wood tone are mixed to create a light and modestly luxurious apartment in this edgy light-filled apartment interior. Created by Tomkin design, the 77-square-foot home looks relaxed and inviting with its simple color palette and uncomplicated contemporary furniture styles. The lightweight and laconic design gets a cool shake in the form of industrial elements, such as exposed concrete ceilings, a unique stainless steel accented kitchen design, and two steel paneled bathroom concepts. The rest of the apartment design is sleek and serene with fresh white interludes, built-in custom storage units, trendy runway-shaped silhouettes and sleek modern lighting fixtures.
Did you like this article?
Share it on any of the following social media below to give us your voice. Your comments help us improve.
Like Architecture and Interior Design? Follow us … Thank you. You have been subscribed. Soothing shades of beige and natural wood tone are mixed to create a light and modestly luxurious apartment in this edgy light-filled apartment interior. Created by Tomkin design, the 77-square-foot home looks relaxed and inviting with its simple color palette and