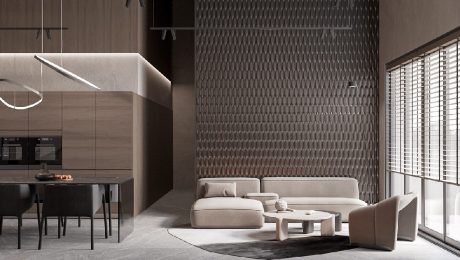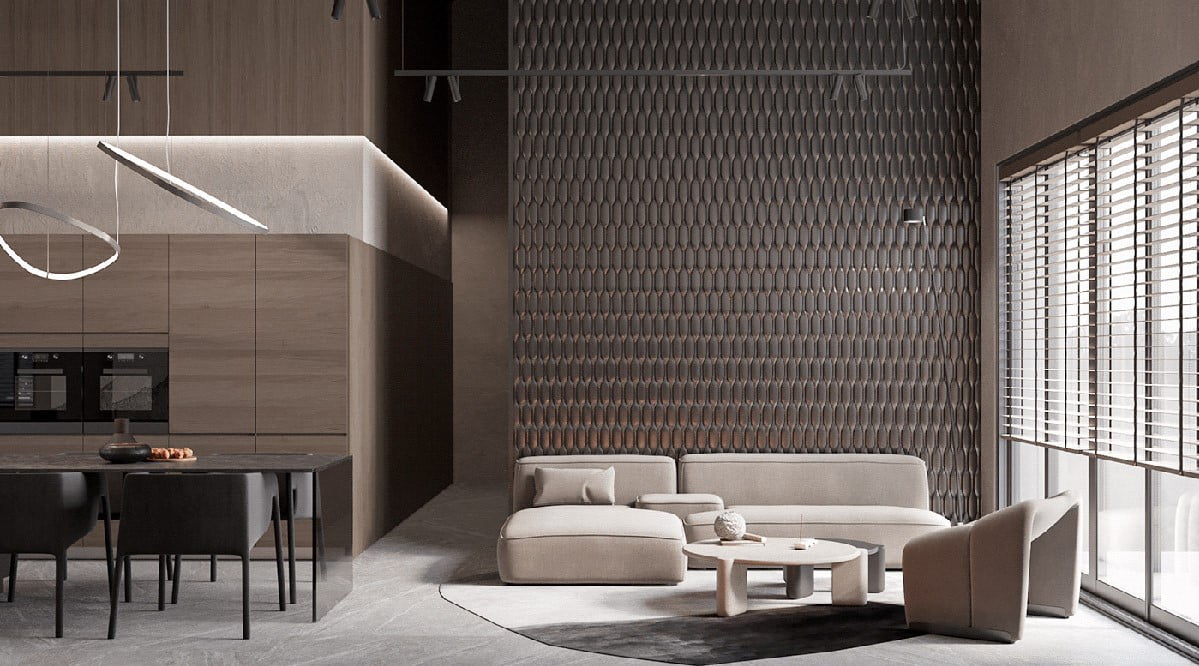 Textured Home Design Inspired By Nature
Like Architecture and Interior Design? Follow us …

Inspired by nature, this minimalist home interior of 180 square meters features a completely earthy palette of rich brown and calm beige. Textured elements give large living spaces great depth and unique character. Displayed by NK Interior in Kyiv, Ukraine, the domestic concept holds high rooms where roofs are smoothed by wide panels of chocolate wood grain. Compatible wall panels draw additional attention to the height of the apartments and bedrooms. Fabulous hanging lights fill the vast voids below the roofline, glowing with warm and atmospheric light. White marble slabs cover luxurious bathroom decor, with modern fixtures inventing a high-quality finish.
Did you like this article?
Share it on any of the following social media below to give us your voice. Your comments help us improve.
Like Architecture and Interior Design? Follow us … Thank you. You have been subscribed. Inspired by nature, this minimalist home interior of 180 square meters features a completely earthy palette of rich brown and calm beige. Textured elements give large living spaces great depth and unique character. Displayed by NK Interior in Kyiv, Ukraine, the