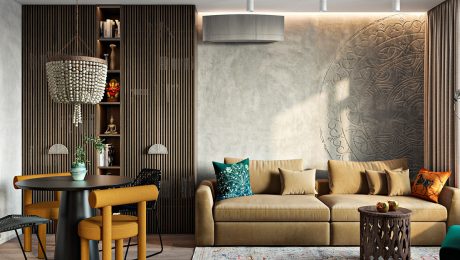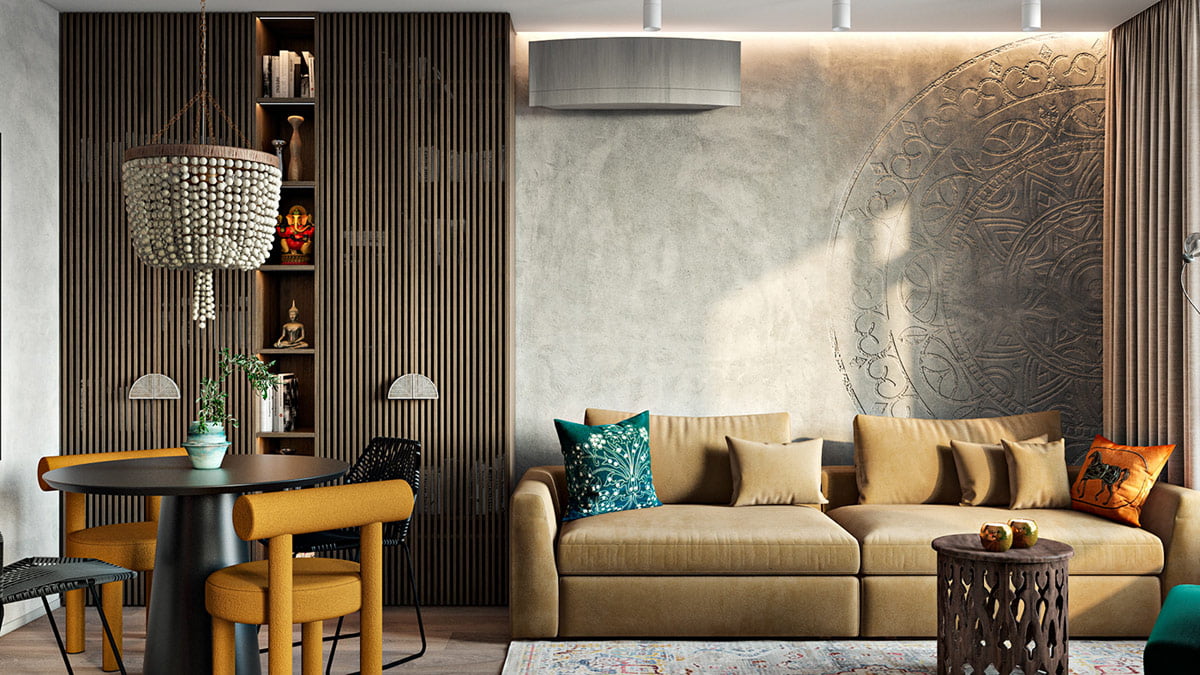 Ethnic Eclectic Interiors With Vintage Vibes
Do you like Architecture and Interior Design? Follow us …

If you aim to create truly individual and characterful living spaces, then ethnic eclectic interiors with vintage vibes evoke a wonderfully unique and welcoming essence. In these two interesting interiors, we will discover a lot of curios and artisan pieces that go together with modern furniture and decorative elements. Our first prominent interior is home to an ethnic eclectic style with colorful vintage finds. Indian artwork meets contemporary living and dining furniture in a rich red, green and mustard color scheme, along with trendy lattice wood elements. Our second interior is actually a concept room and cafe located in Kyiv, Ukraine, which serves as an abundant inspiration to attract an eclectic styling.
Did you like this article?
Share it on some of the following social networking channels to give us your vote. Your feedback helps us improve.
Other related interior project ideas you may enjoy
Do you like Architecture and Interior Design? Follow us … Thank you. You have been subscribed. If you aim to create truly individual and characterful living spaces, then ethnic eclectic interiors with vintage vibes evoke a wonderfully unique and welcoming essence. In these two interesting interiors, we will discover a lot of curios and artisan
Published in

#architecture, architectural wonders, Architecture, Architecture Design, creative, creative home design, culture, Design, Design Gallery, Designs by Style, eclectic, ethnic, furniture, Furniture Design, Home Decor, house, house decoration, house design, interesting designs, interior, Interior Decoration Ideas, Interior Design, interiors, International, vintage