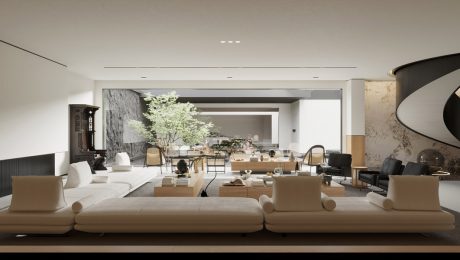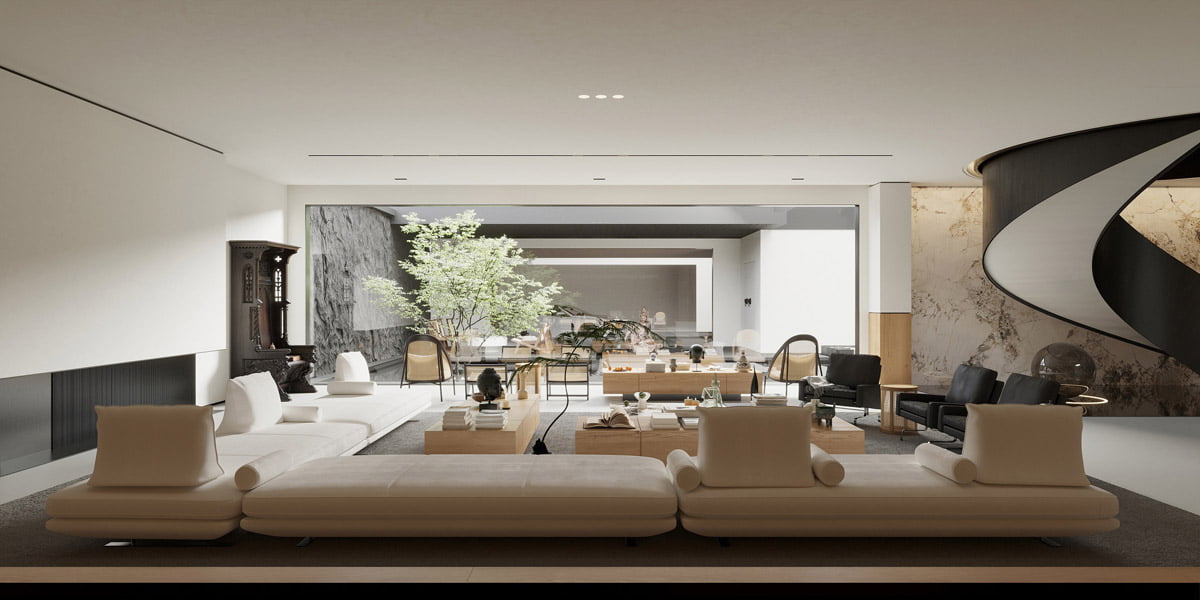 Luxury Chinese-style Villa Interiors & Serene Courtyards
Like Architecture and Interior Design? Follow us …

A sense of serenity pervades us as we tiptoe through this set of luxurious Chinese-style villa interiors, each open and spacious and decorated in soothing laconic palettes and exquisite details. Displayed by ZHBB Vizio, these spaces are reminiscent of the beautiful scenery of Jiangnan, the picturesque lands that lie south of the lower reaches of the Yangtze River. These peaceful riverside memories inspire water-filled courtyards, where reflective pools surround majestic trees, and colorful koi fish swim. Light living rooms and spacious dining rooms provide high-end places in which large groups of friends and extended family can gather and socialize until the evening. Traditional teahouses respect a long-lasting ceremony.
Did you like this article?
Share it on any of the following social media below to give us your voice. Your comments help us improve.
For the latest updates, please stay connected to Feeta Blog – the top property blog in Pakistan.
Like Architecture and Interior Design? Follow us … Just one more step. Please click the confirmation link sent to you. A sense of serenity pervades us as we tiptoe through this set of luxurious Chinese-style villa interiors, each open and spacious and decorated in soothing laconic palettes and exquisite details. Displayed by ZHBB Vizio, these