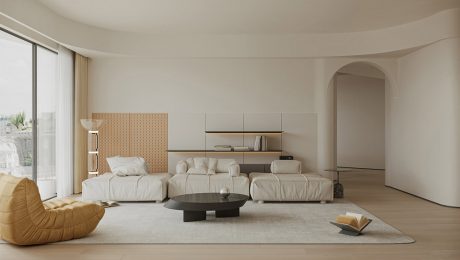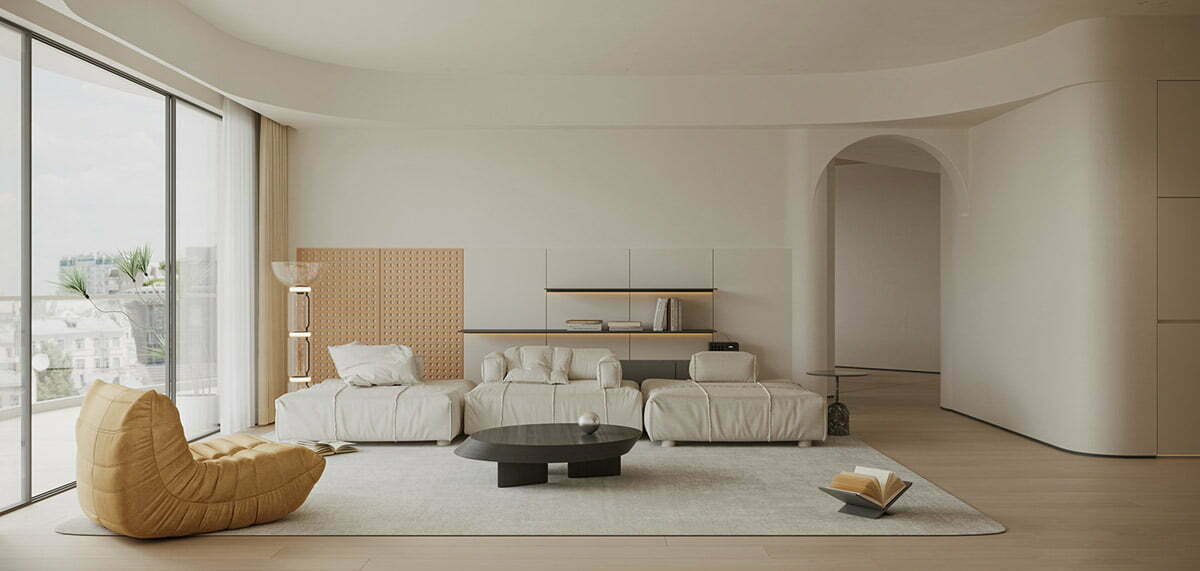 Peaceful White Home Design With Interior Arches
Like Architecture and Interior Design? Follow us …

A sense of calm and tranquility pervades all who enter this ethereal white abode. Displayed by Z Vizio, this spacious and light-filled home interior features smoothly curved murals and elegant arches. Storage furniture neatly wraps around the curved contours of the living room, where living room furniture is minimal and modern with soft silhouettes. White marble elements introduce moments of luxury, while natural wood tone accents instill a gentle visual warmth. Interesting lighting fixtures wrap around the edges of doors and shelves to create lighting and atmospheric brightness within the master bedroom design. Latite wall panels add a striking texture to a chic and welcoming modern bathroom.
Did you like this article?
Share it on any of the following social media below to give us your voice. Your comments help us improve.
Watch this space for more information on that. Stay tuned to Feeta Blog for the latest updates about Architecture and Interior Design.
Like Architecture and Interior Design? Follow us … Just one more step. Please click the confirmation link sent to you. A sense of calm and tranquility pervades all who enter this ethereal white abode. Displayed by Z Vizio, this spacious and light-filled home interior features smoothly curved murals and elegant arches. Storage furniture neatly wraps