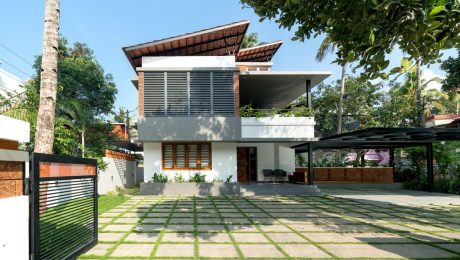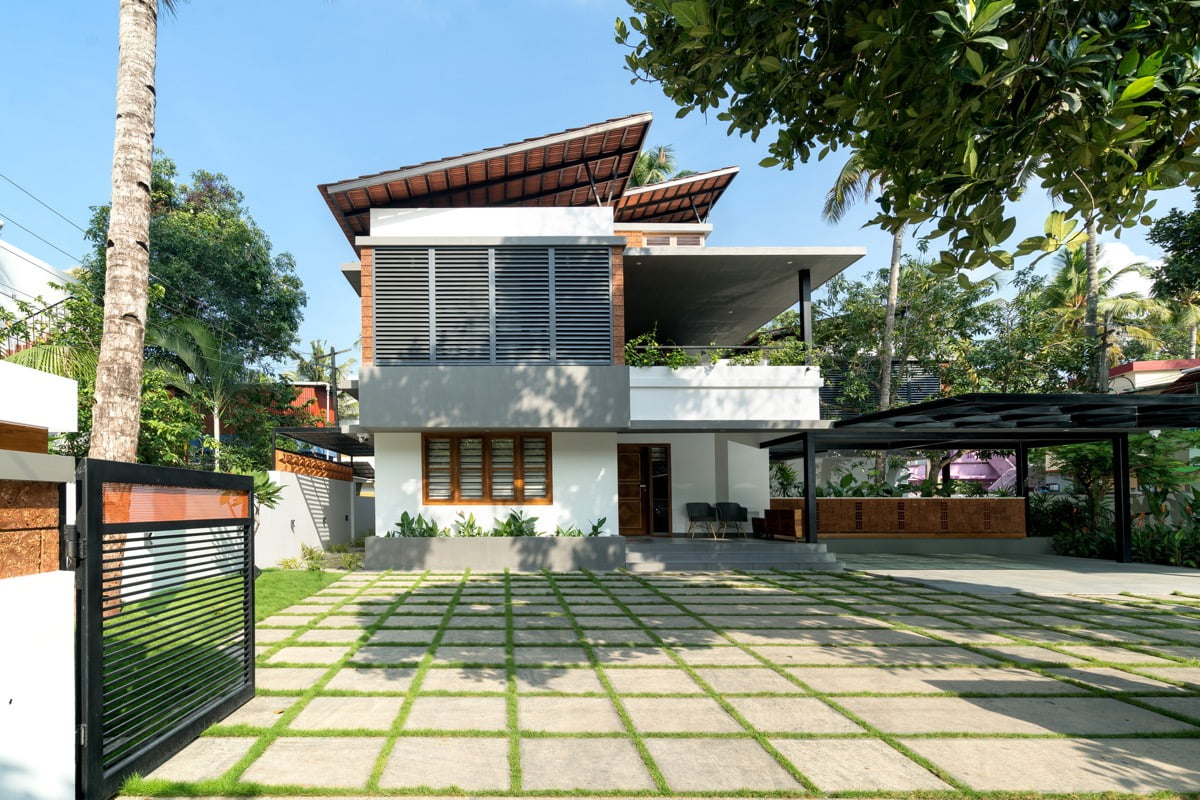 Red Laterite Stone Shines In This Beautiful South Indian Home
Like Architecture and Interior Design? Follow us …

Replacing one existing house and warehouse, this large family home was made to complement the tropical lifestyle of Kerala, India. Created by The Design Room, the architecture comprehensively retains the native trees of the 600 square meter site, and encloses several of them within a central courtyard design. The built-up spaces separate from this outdoor heart of the home, which achieves a comfortable connection. The open plan layout was guided by the region's humid climatic conditions. The benefits of cross ventilation, passive cooling and natural lighting have satisfied the vision for an energy-efficient home. Outside, the vegetation contrasts sharply with the visual warmth of a rich red laterite stone.
Did you like this article?
Share it on any of the following social media below to give us your voice. Your comments help us improve.
Like Architecture and Interior Design? Follow us … Thank you. You have been subscribed. Replacing one existing house and warehouse, this large family home was made to complement the tropical lifestyle of Kerala, India. Created by The Design Room, the architecture comprehensively retains the native trees of the 600 square meter site, and encloses several