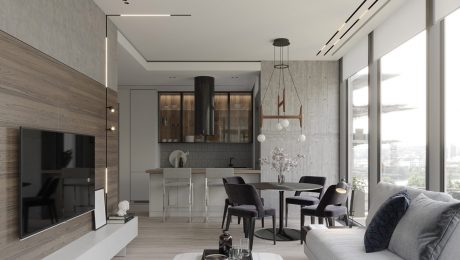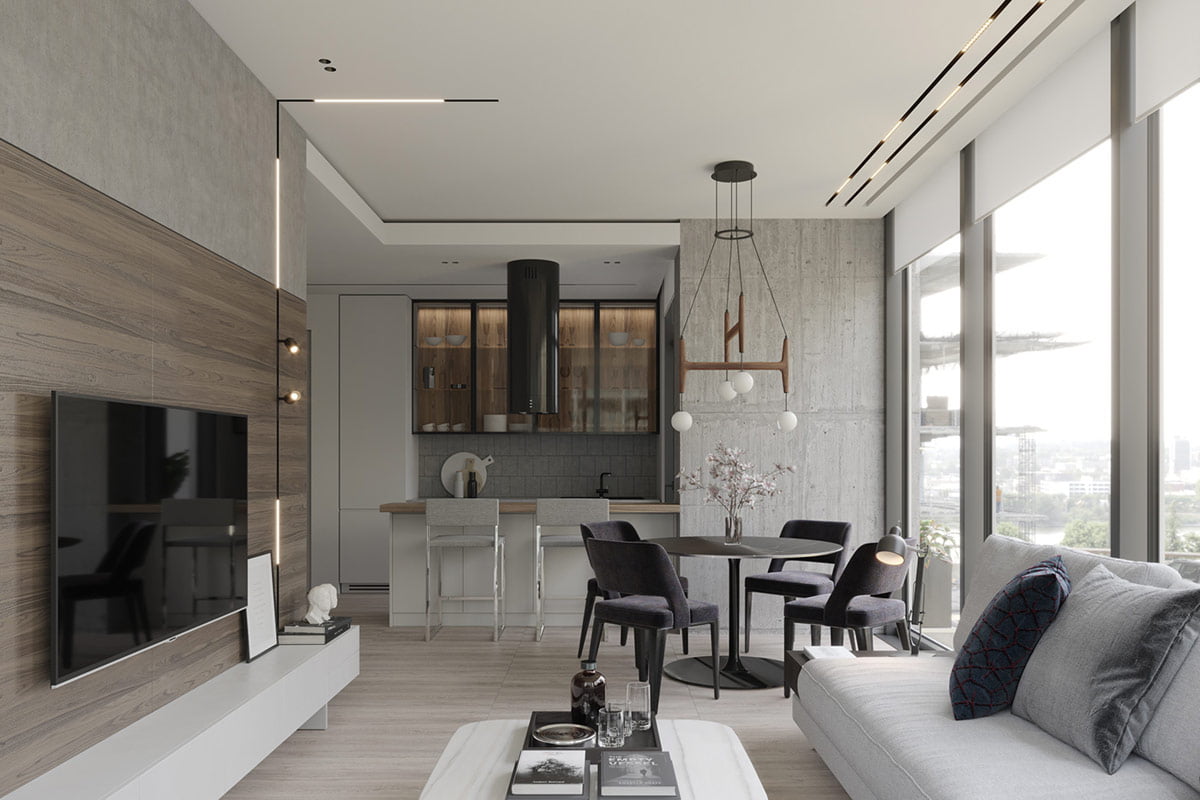 High-end City Apartment Tour (With Floor Plan)
Like Architecture and Interior Design? Follow us …

In New Jersey, USA, this city apartment is designed for young professionals who value style and comfort. Displayed by Kamran Karimov, this 98 square meter apartment, this elegant modern home is shaped with a cool gray decor that is counterbalanced by warm wood grain elements. Dotted black accents give the contemporary decor scheme a visual weight, while modern light installations encourage atmospheric luster. Storage furniture is smooth and linear, smoothing subtly around the perimeter of an open, light-filled living room with panoramic windows. Ground brown and green infusions color the two bedrooms and bathrooms to give visual interest and promote a sense of calm.
Did you like this article?
Share it on any of the following social media below to give us your voice. Your comments help us improve.
Watch this space for more information on that. Stay tuned to Feeta Blog for the latest updates about Architecture and Interior design.
Like Architecture and Interior Design? Follow us … Just one more step. Please click the confirmation link sent to you. In New Jersey, USA, this city apartment is designed for young professionals who value style and comfort. Displayed by Kamran Karimov, this 98 square meter apartment, this elegant modern home is shaped with a cool