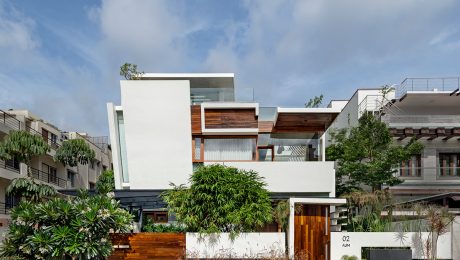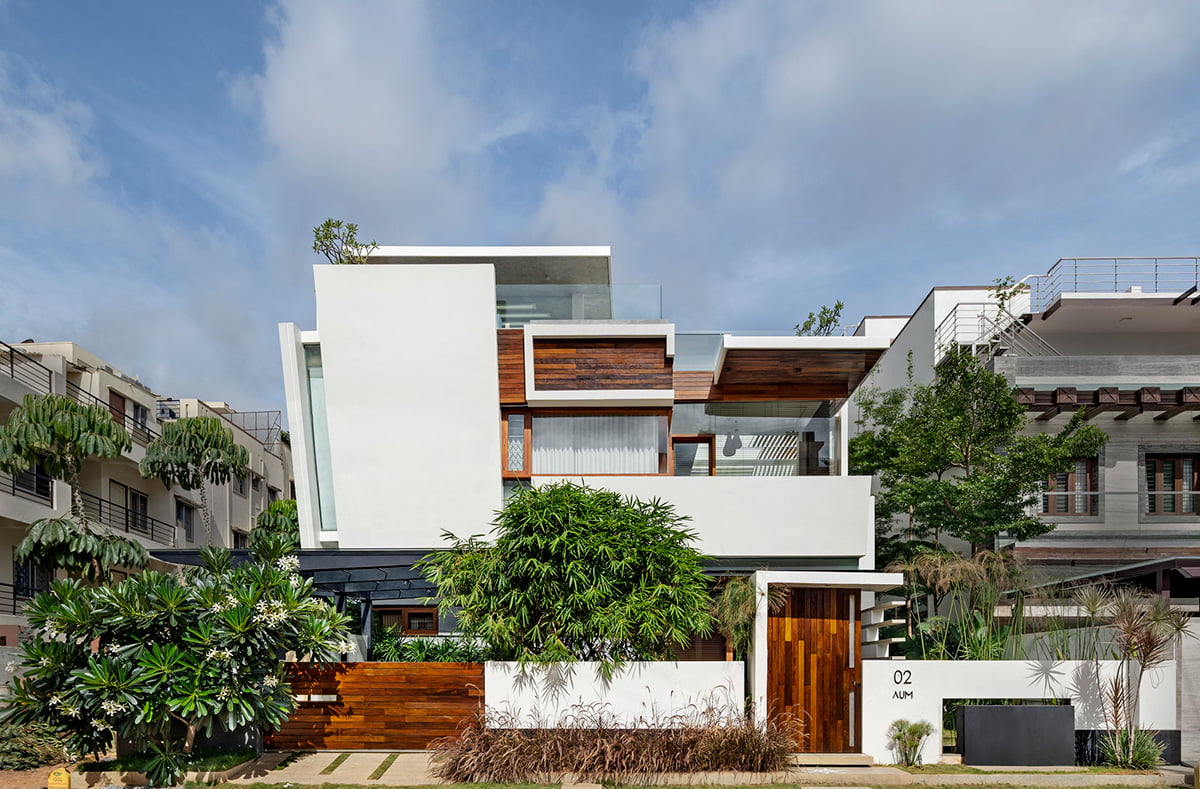 Abstract Family Home That Provides Escape From City Life
Do you like Architecture and Interior Design? Follow us …

Abstract, linear volumes pile up to form a distinct modern 4266 square foot home for five families in Bangalore, India. Created by Spine Architects, the unique angular shape stands out sharply against a gray, densely populated metropolis. Pure white concrete and rich wooden cladding contain a dwelling based on the ancient architectural science of Vaastu, which embraces the advantages of nature. The interior spaces are simple, spacious and projected around two landscaped courtyards, each with skylights that flood sunlight into the openly interconnected floors of the house. The natural greenery brings a valuable exterior within the introverted urban housing, with trees that draw the eye up through the impressive void.
Did you like this article?
Share it on some of the following social networking channels to give us your vote. Your feedback helps us improve.
For more information on the real estate sector of the country, keep reading Feeta Blog.
Do you like Architecture and Interior Design? Follow us … Thank you. You have been subscribed. Abstract, linear volumes pile up to form a distinct modern 4266 square foot home for five families in Bangalore, India. Created by Spine Architects, the unique angular shape stands out sharply against a gray, densely populated metropolis. Pure white
Published in

#architecture, #interior design, architect, architectural wonders, Architecture, Architecture Design, courtyard, decor, Decoration, Design, Design Gallery, DIY, Featured, genius designs, home, home building, Home Decor, house, house decoration, house design, house tour, House Tours, Interior Decoration Ideas, Interior Design, International, Investing In Best Deals, Investment Tips, modern architecture, modern homes, Modern House, open plan