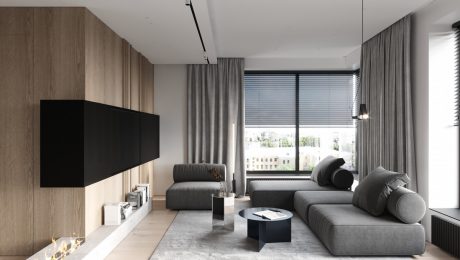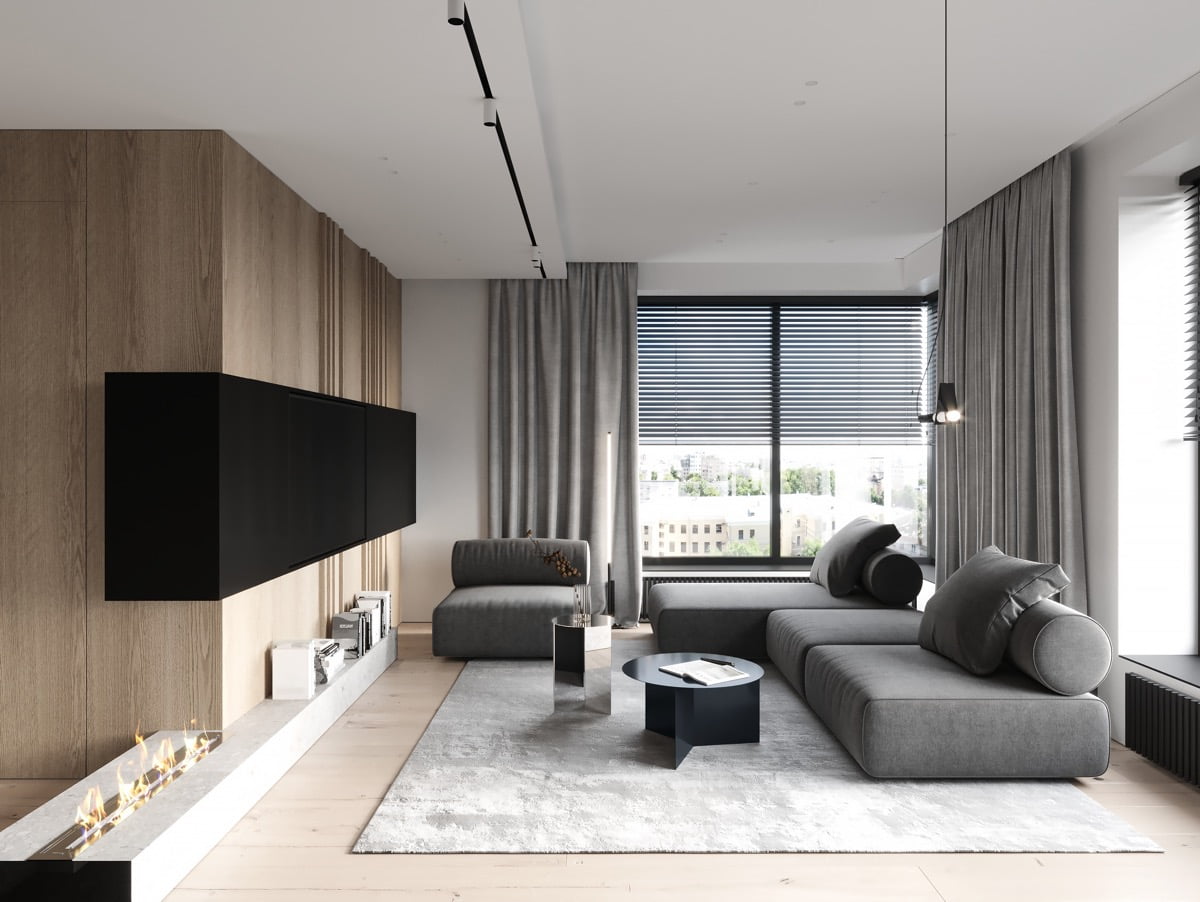 Free-flowing Family Home Design With Floor Plan
Do you like Architecture and Interior Design? Follow us …

A free-flowing arrangement creates a connected family feeling in this 112-square-meter project in the south of Moscow, Russia. Designed by Julia Khabarova, for a young couple with a child, the home was created to include a self-contained master block that avoids including cul-de-sacs around the main residences. A central "cube" forces new scenes of movement around the dwelling in response to an immovable lifter. The material palette of lath oak lacquer, suede upholstery, cool concrete and reflective metals creates a grounded aesthetic, alongside tonal shades of gray and warm dark accents. The full floor plan is included at the end of the tour.
Did you like this article?
Share it on some of the following social networking channels below to give us your vote. Your feedback helps us improve.
Do you like Architecture and Interior Design? Follow us … Thank you. You have been subscribed. A free-flowing arrangement creates a connected family feeling in this 112-square-meter project in the south of Moscow, Russia. Designed by Julia Khabarova, for a young couple with a child, the home was created to include a self-contained master block