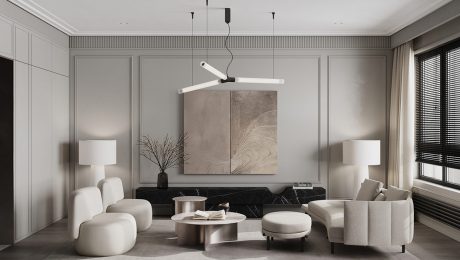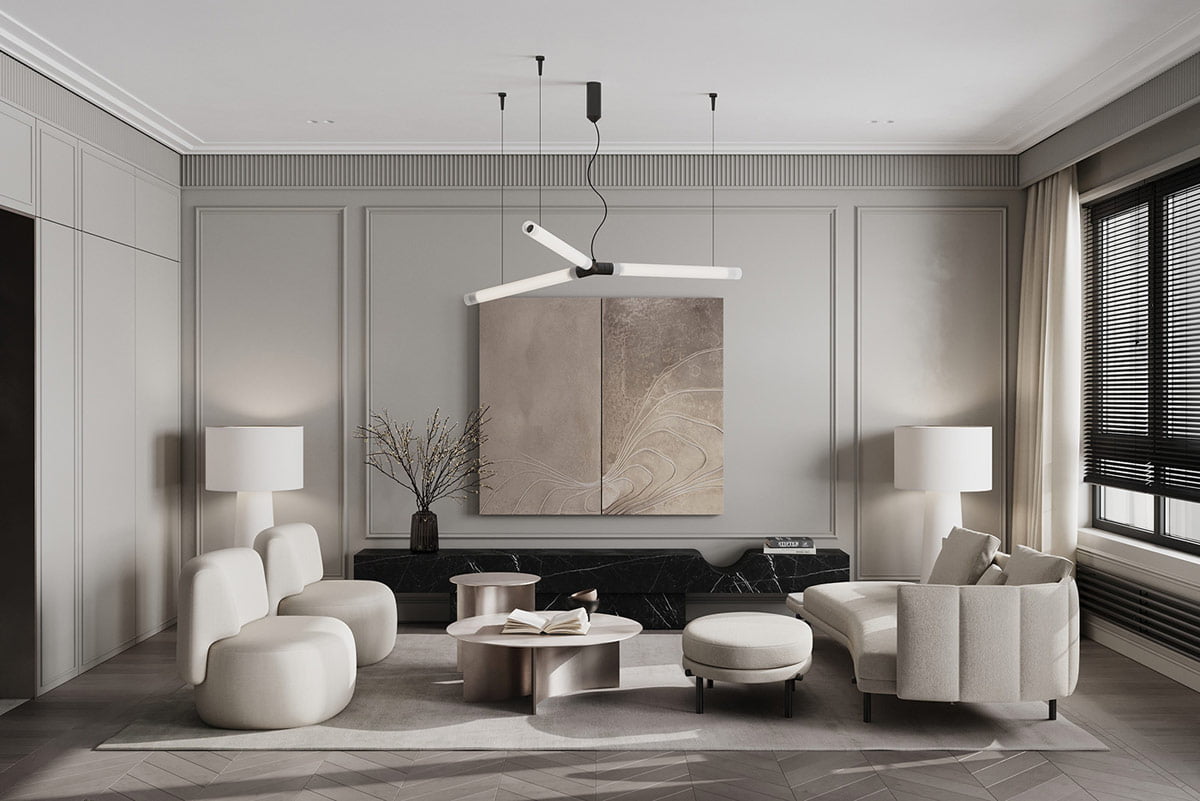 Insanely Stylish Interiors With Classic Details
Like Architecture and Interior Design? Follow us …

Classic details and a soothing pale color palette create highly tailored apartments, chic bedrooms and luxurious bathrooms in these two crazy elegant home interiors. Displayed by Square room, smart panel molding puts a taste of the traditional into these designs, which create an elegant backdrop for designer furniture, a multitude of eye-catching lighting fixtures and modern murals. The kitchen designs in these homes are very stylish and elegant while still complementing the classic elements in the room. Cold marble becomes a cross-linking material that spans the ages and fabulously blends in with the fusion of muted shades. Metallic gold accents ensure that a rich and shiny thread is woven everywhere.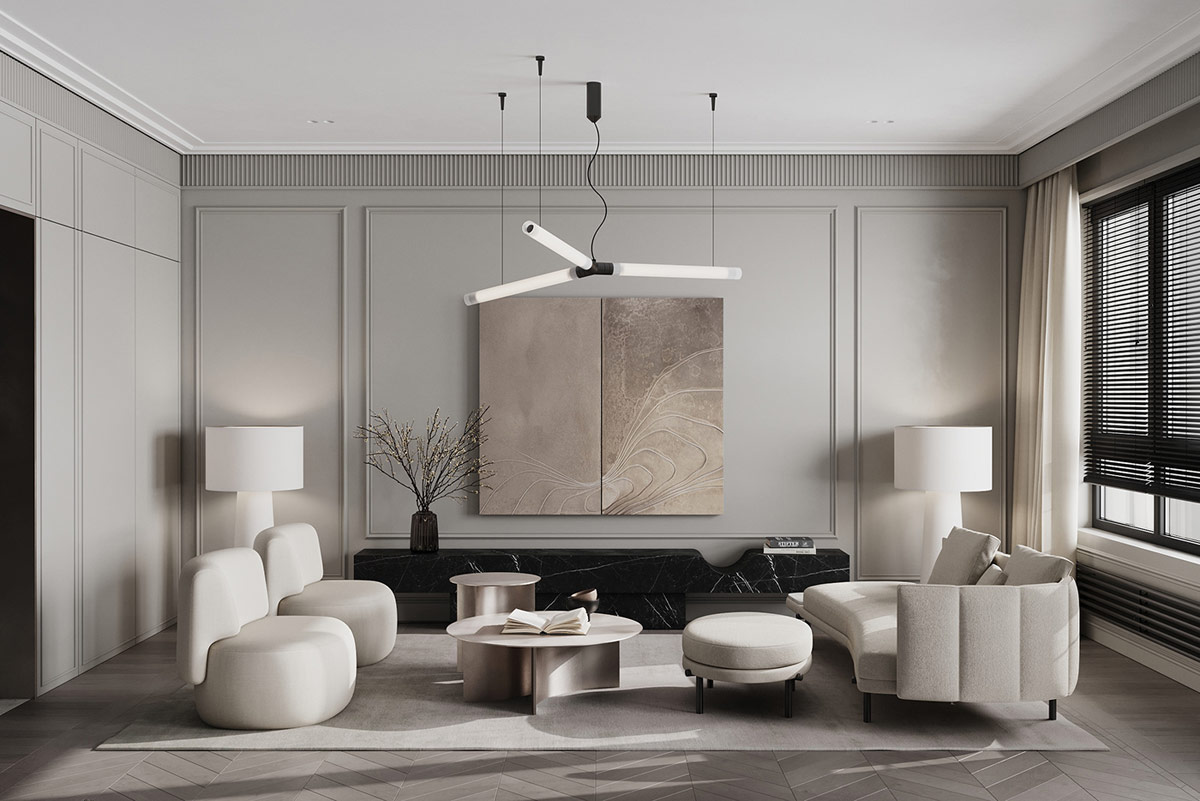 The first of our two elegant home interiors use soft shades of gray to visibly enlarge the living space. The subtle shades of gray work to exaggerate the smaller decorative details in the room, such as the elegant panel molding and unique cushioning that adorns the walls and ceiling line. Two living room floor lamps place clear white moments against the hazy gray background.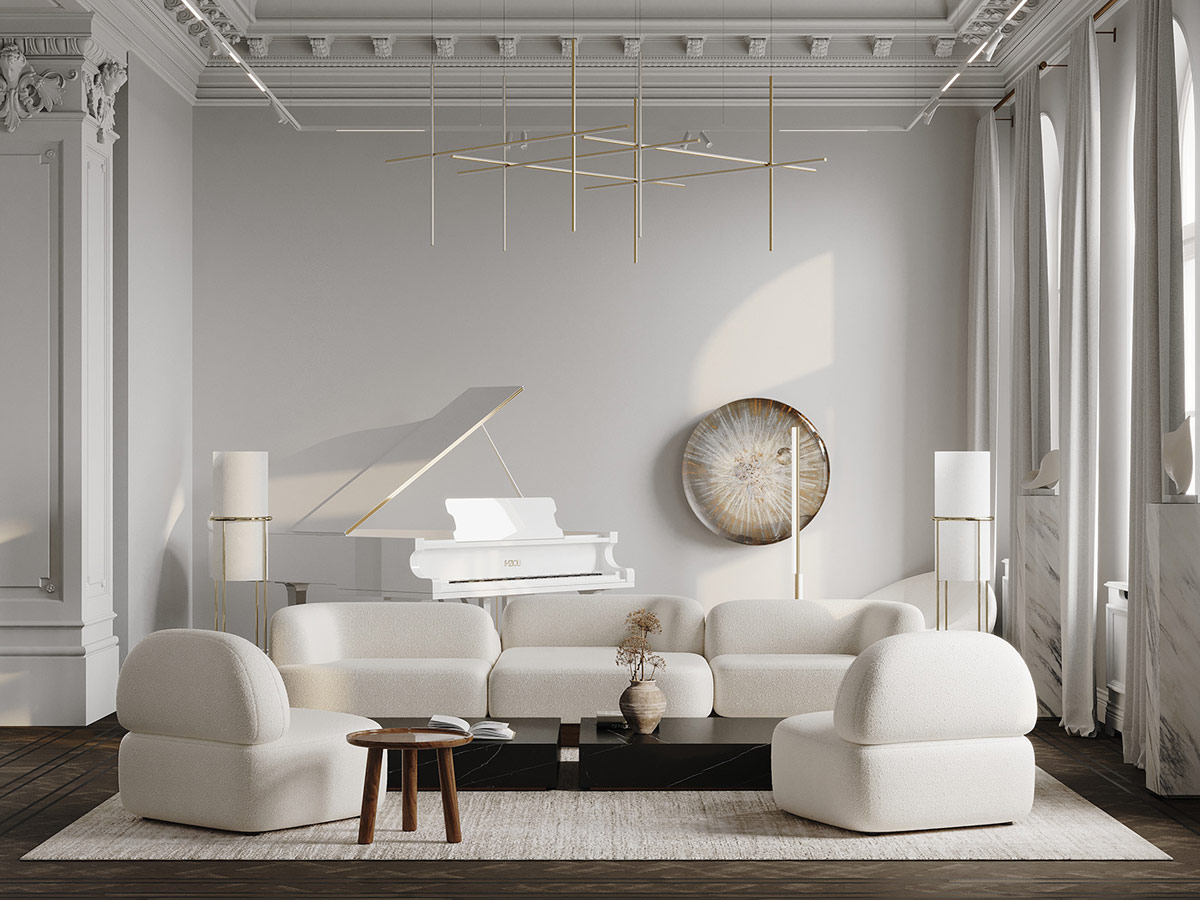 Located on Leontyevsky Lane, Spiridonova's mansion was assigned to its newest design team in a semi-restored state, in which the previous owner combined two apartments. In its latest renaissance, the apartment includes a fabulous piano room / lounge, where a modern chandelier draws attention to stunning high ceilings and intricate crown molding.
Did you like this article?
Share it on any of the following social media below to give us your voice. Your comments help us improve.
For the latest updates, please stay connected to Feeta Blog – the top property blog in Pakistan.
Like Architecture and Interior Design? Follow us … Thank you. You have been subscribed. Classic details and a soothing pale color palette create highly tailored apartments, chic bedrooms and luxurious bathrooms in these two crazy elegant home interiors. Displayed by Square room, smart panel molding puts a taste of the traditional into these designs, which