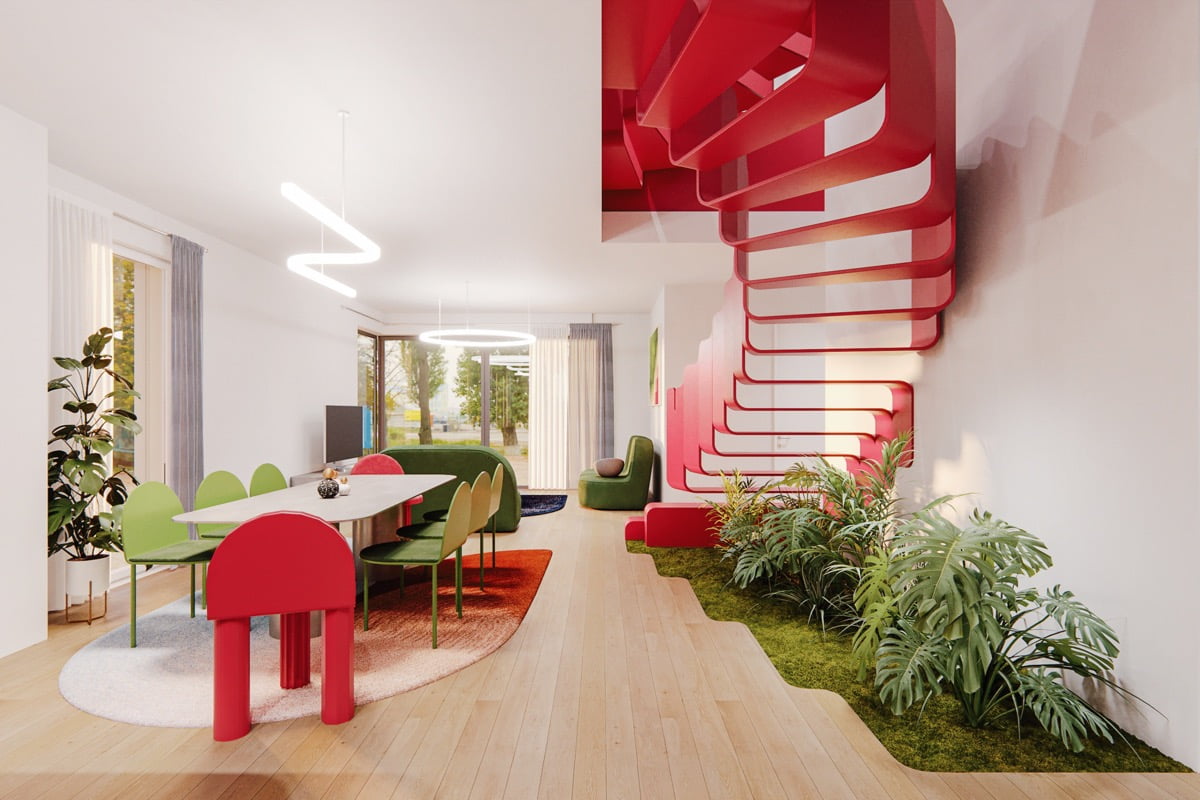 51 Spiral Staircase Designs That Build A Unique Twist
Do you like Architecture and Interior Design? Follow us …

Often, spiral staircases are installed simply as a way to combat the problem of limited space, as they usually take up less space than a straight set. Thanks to their curved shape, they are also more suited to a more centralized position without causing an unpleasant pause in a free-flowing arrangement. That being said, the spiral staircase projects we are looking at here have either a big impact or a huge one in terms of their elegant modern stature. We'll take a look at narrow wheels that explode with color, style and innovation, some larger spirals and spiral staircases that cut extraordinarily beautiful and sculptural silhouettes into their surroundings, as well as a selection of colossal feats of grand engineering.
Did you like this article?
Share it on some of the following social networking channels below to give us your vote. Your feedback helps us improve.
Stay tuned to Feeta Blog to learn more about architecture, Lifestyle and Interior Design.
Do you like Architecture and Interior Design? Follow us … Thank you. You have been subscribed. Often, spiral staircases are installed simply as a way to combat the problem of limited space, as they usually take up less space than a straight set. Thanks to their curved shape, they are also more suited to a