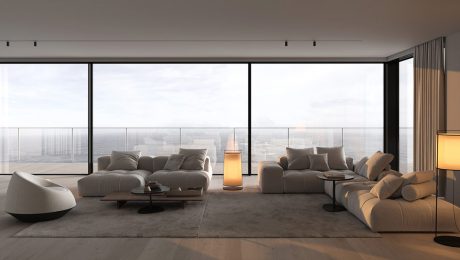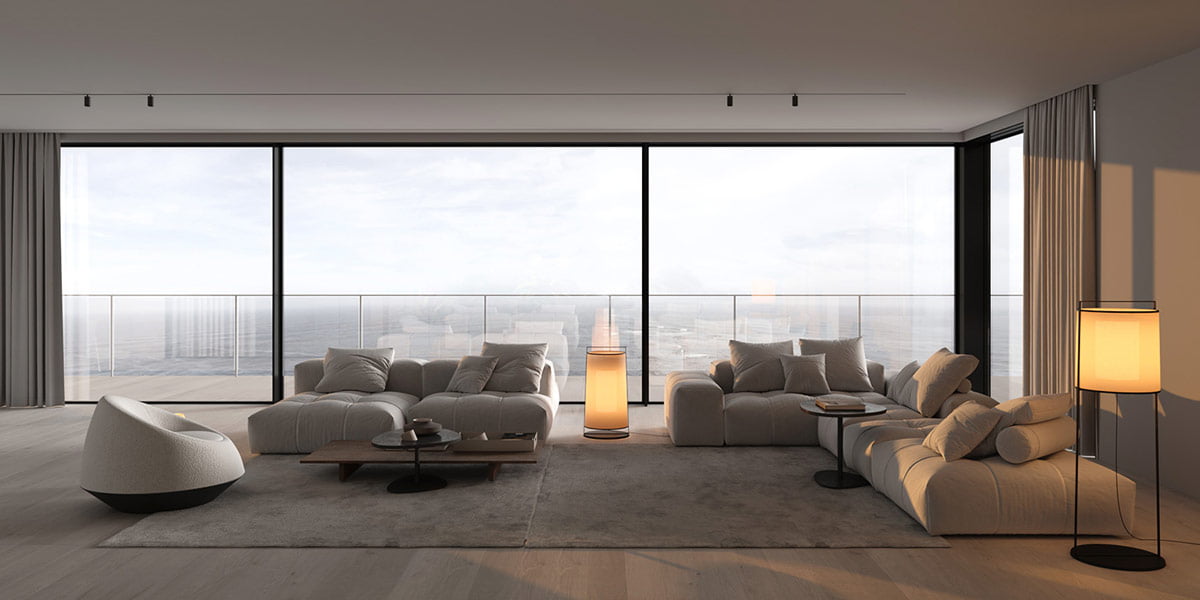 Cool Gray Interiors With Welcoming Warm Lighting Schemes
Like Architecture and Interior Design? Follow us …

Gray interiors, though gorgeous, can easily slip into a cool spectrum that looks a little cold and even uninviting. There are many ways to combat this, from attractively wrapping walls with modern textured wall paneling and using luxurious soft furniture to adding small pieces of contrasting accent colors and modern artwork. In this pair of inspiring home designs, we look at how to warm up cool gray home interiors with welcoming warm lighting, including unique table lamps, elegant floor lamps, atmospheric patio lighting and quietly embedded perimeter mood lighting. We will also look at how indoor plants add life to a shady interior decoration with high-end organic forms.
Did you like this article?
Share it on any of the following social media below to give us your voice. Your comments help us improve.
Like Architecture and Interior Design? Follow us … Thank you. You have been subscribed. Gray interiors, though gorgeous, can easily slip into a cool spectrum that looks a little cold and even uninviting. There are many ways to combat this, from attractively wrapping walls with modern textured wall paneling and using luxurious soft furniture to