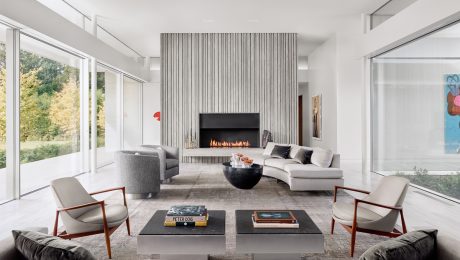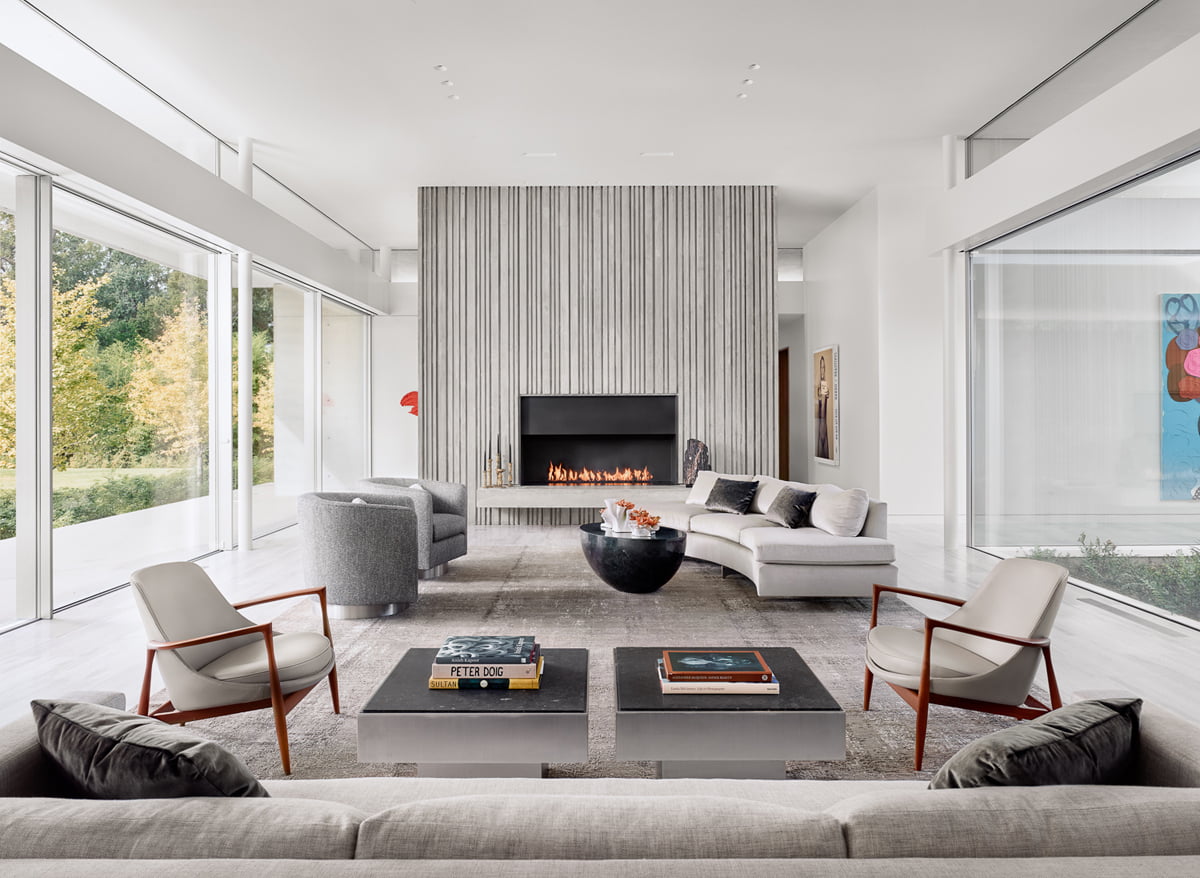 A Concrete Home Design That's Skillfully Secluded From The City
Like Architecture and Interior Design? Follow us …

A vast water feature flows through Preston Hollow House, where it washes the boundaries between inside and outside. The slender stream flows through the home, interrupted only by terrace walkways and a soothing waterfall near the entrance, before ending at a large swimming pool. Designed by Specht Architects, this 8826 square foot home in Dallas, USA, also features a remarkable floating pavilion roof design. The flat canopy seems to rise slightly above the main living spaces and peripheral terraces. Corrugated concrete walls solidly shield the apartment from the busy street, making nearby houses imperceptible. Sliding glass panels create open, light-filled rooms with wide views of plant-filled courtyards.
Did you like this article?
Share it on any of the following social media below to give us your voice. Your comments help us improve.
For the latest updates, please stay connected to Feeta Blog – the top property blog in Pakistan.
Like Architecture and Interior Design? Follow us … Thank you. You have been subscribed. A vast water feature flows through Preston Hollow House, where it washes the boundaries between inside and outside. The slender stream flows through the home, interrupted only by terrace walkways and a soothing waterfall near the entrance, before ending at a
Published in

#architecture, #interior design, #nature, concrete, house tour, interior, Interior Decoration Ideas, Interior Design, interiors, International, Luxury, swimming pool, USA