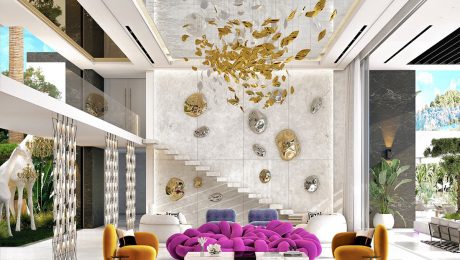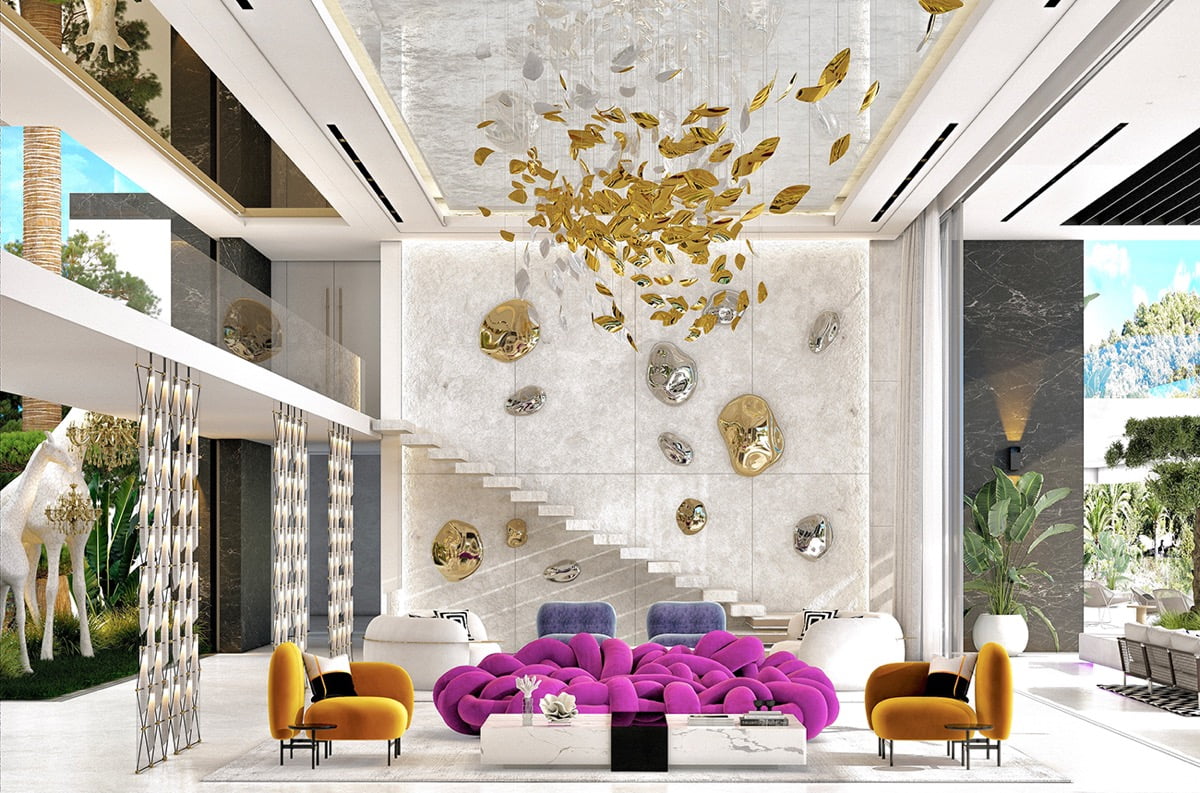 Extraordinary Home Concept With Artistic Interior Design
Do you like Architecture and Interior Design? Follow us …

Fabulous originality and inventiveness went into the creation of this extraordinary house design. Displayed by UDesign, this house is not only a luxury home but an artwork. From the exterior entrance of the home with its drastically lined trees to the burst of color that awaits behind the door, this unique apartment is designed for someone who loves to entertain, impress and who enjoys the joys and discoveries of art. The tropical landscape also plays an important role within the magnificent interior, where it taps against edge-to-edge windows and translates into sculpted indoor plants. The greenery joins a powerful palette of glitters that paint vibrant and uplifting settings.
Did you like this article?
Share it on some of the following social networking channels below to give us your vote. Your feedback helps us improve.
Do you like Architecture and Interior Design? Follow us … Thank you. You have been subscribed. Fabulous originality and inventiveness went into the creation of this extraordinary house design. Displayed by UDesign, this house is not only a luxury home but an artwork. From the exterior entrance of the home with its drastically lined trees
Published in

#architecture, #interior design, architectural wonders, Architecture, Architecture Design, artistic, colorful, decor, Designs by Style, Featured, Home Decor, house design, House Tours, interesting designs, interior, Interior Decoration Ideas, Interior Design, interiors, International, Investing In Best Deals, Investments