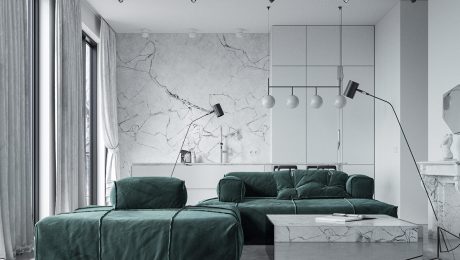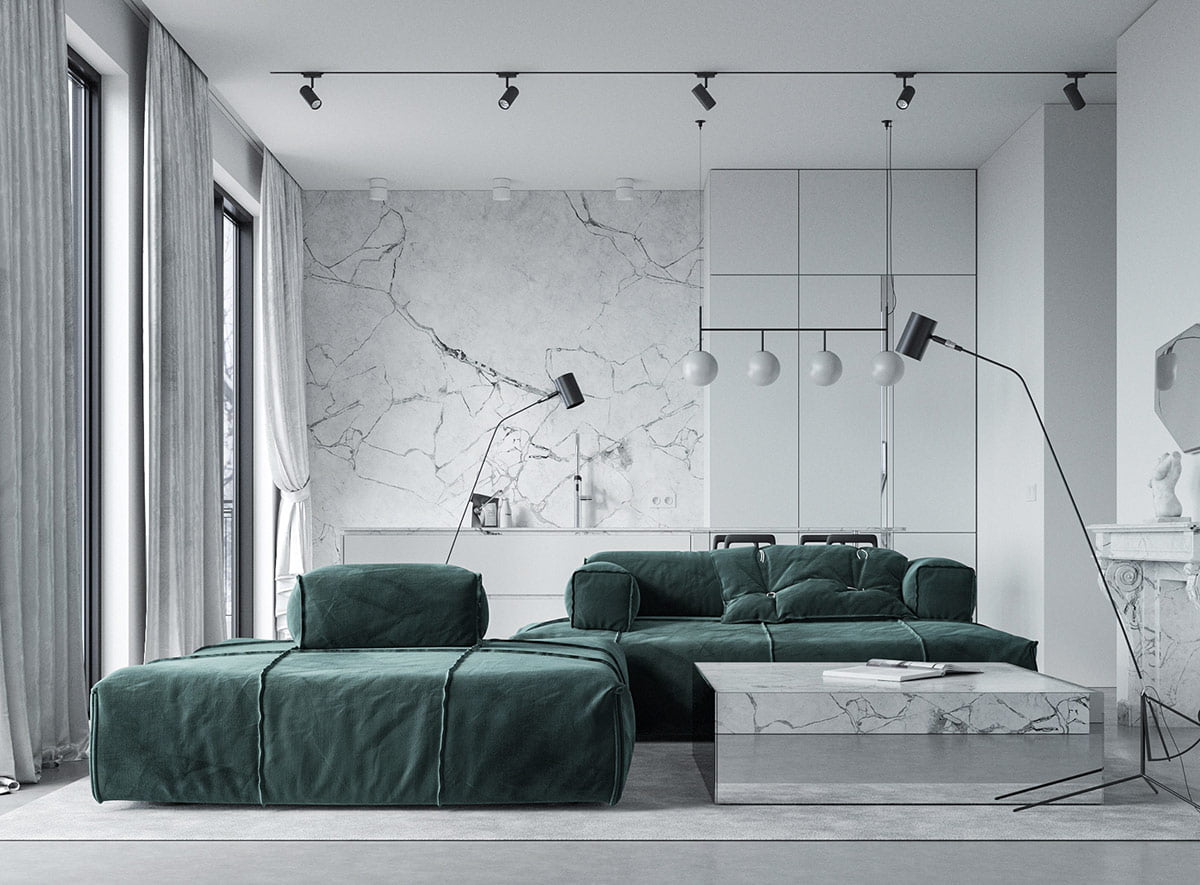 White Marble Home Interiors With Classical Elements
Like Architecture and Interior Design? Follow us …

Attractive white marble walls and matching marble furniture build an unmistakable air of luxury within these two enchanting home interiors. Classic paneling, traditional fireplaces and heavy draperies contribute to the pompous look. The combination of intricately luxurious decorations is freshly balanced with some simpler modern elements, in the form of contemporary kitchens and minimalist silhouettes. The first of our two outstanding home designs benefits from a rich green accent hue that has an edifying effect on the bright open plan living space and open plan master ensuita. The second home design is kept neutral with a hint of warmth in its clean, toned white layout.
Did you like this article?
Share it on any of the following social media below to give us your voice. Your comments help us improve.
Like Architecture and Interior Design? Follow us … Thank you. You have been subscribed. Attractive white marble walls and matching marble furniture build an unmistakable air of luxury within these two enchanting home interiors. Classic paneling, traditional fireplaces and heavy draperies contribute to the pompous look. The combination of intricately luxurious decorations is freshly balanced