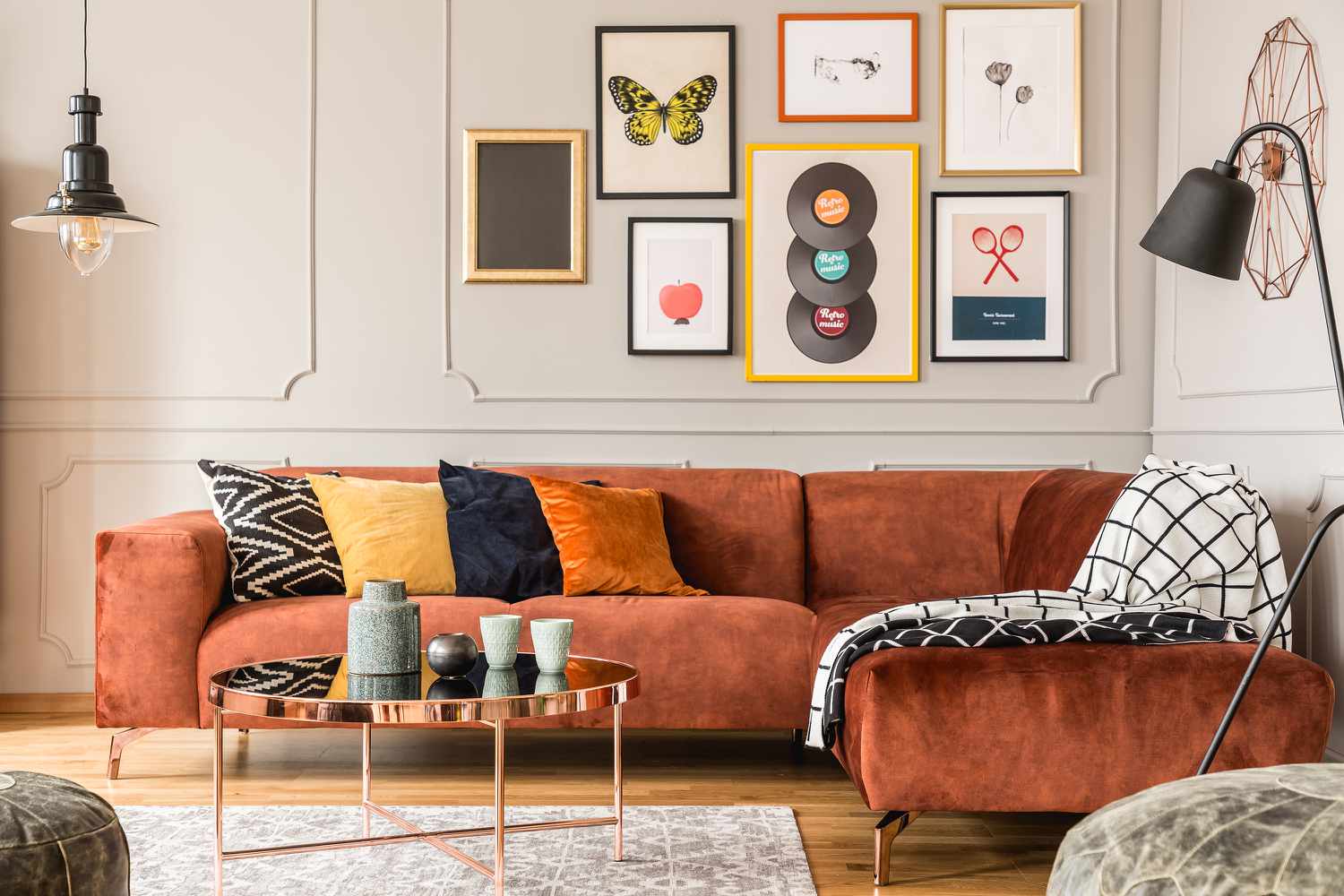 Top Home Decor Trends That Will Dominate 2023
In 2023, home decor trends will take on a blend of modern sophistication and sustainable living. Nature-inspired elements will dominate, with a focus on biophilic designs, incorporating natural materials such as wood, stone, and bamboo. Earthy color palettes, featuring warm tones and soothing neutrals, will create a calming ambiance.
Smart home technology will continue to play a significant role, seamlessly integrating into decor through hidden features and eco-friendly innovations. Multifunctional furniture will rise in popularity, providing space-saving solutions for smaller homes.
As we become more environmentally conscious, upcycled and repurposed decor will gain traction. Artisanal craftsmanship and handmade pieces will take center stage, adding uniqueness and personalization to interiors.
Bohemian and eclectic styles will remain prevalent, allowing individuals to express their creativity and individuality freely. Lastly, statement ceilings, bold wallpapers, and textured finishes will add drama and character to rooms, completing the overall transformative and harmonious home decor trends 2023.
Biophilic Design: Embracing Nature Indoors

Earthy Color Palettes: Warmth and Serenity

Seamless Smart Home Integration

Multifunctional Furniture for Space-Saving Solutions

Sustainable and Upcycled Decor

Artisanal Craftsmanship and Handmade Pieces

Bohemian and Eclectic Styles: Embrace Your Creativity

Statement Ceilings: Adding Drama to Spaces

Bold Wallpapers and Textured Finishes: Character and Charm
1. Biophilic Design: Embracing Nature Indoors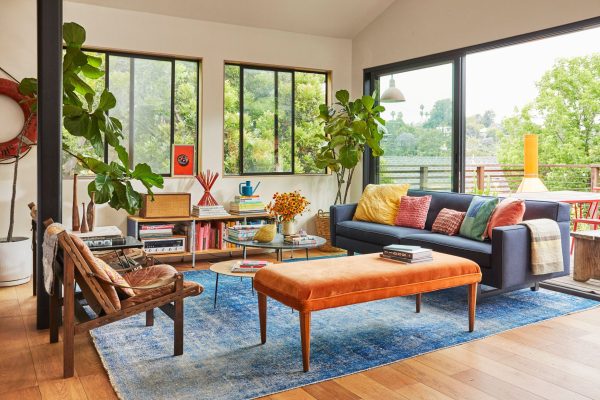 Biophilic design, one of the different styles of home decor dominating 2023, focuses on bringing nature indoors. It embraces natural elements, such as greenery, natural light, and sustainable materials, to create a harmonious and calming environment. By incorporating features like indoor plants, large windows, and organic textures, this trend seeks to reconnect residents with the outdoors, fostering a sense of tranquility and well-being within their living spaces.
2. Earthy Color Palettes: Warmth and Serenity
Earthy color palettes will dominate 2023's home decor, offering warmth and serenity to living spaces. These natural hues, inspired by elements like earth, sand, and forest, create a soothing ambiance, promoting relaxation and comfort. Shades of warm browns, soft greens, gentle grays, and creamy neutrals will be prominent choices for walls, furniture, and decor accents. The earthy color trend is a timeless choice that complements various interior styles and encourages a grounded and harmonious atmosphere.
3. Seamless Smart Home Integration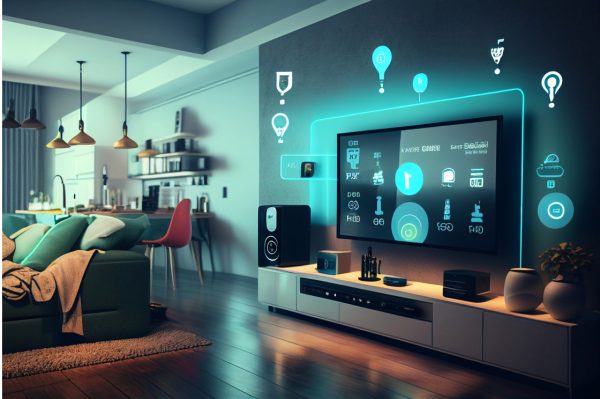 Seamless smart home integration will continue to be a significant trend in 2023's home decor. As technology advances, homeowners seek effortless control and automation of their living spaces. Smart devices, such as voice-controlled assistants, smart lighting systems, and automated thermostats, will seamlessly blend into the decor, eliminating clutter and enhancing convenience. This trend aims to create a modern and efficient living environment, where everyday tasks can be effortlessly managed through intuitive and interconnected technology.
4. Multifunctional Furniture for Space-Saving Solutions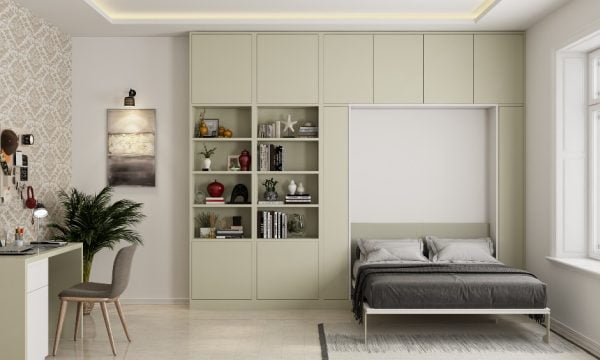 In 2023, multifunctional furniture will gain popularity as a space-saving solution, complementing the home decor color trends 2023. With living spaces becoming more compact, versatile furniture pieces that serve multiple purposes will be in high demand. These innovative designs will not only maximize functionality but also incorporate the earthy color palettes dominating the year, blending seamlessly with the overall decor. The combination of practicality and on-trend colors will create stylish and efficient living spaces for modern homeowners.
5. Sustainable and Upcycled Decor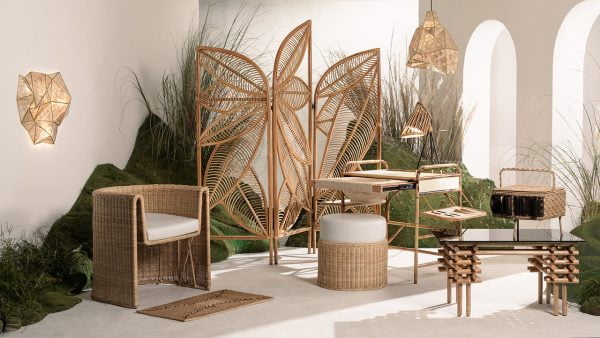 The sustainable and upcycled decor will be a prominent trend in 2023, reflecting a growing emphasis on eco-friendly living. Homeowners will seek to reduce their environmental impact by choosing decor items made from recycled or repurposed materials. Upcycled furniture, reclaimed wood accents, and vintage pieces will find their way into interiors, adding unique character and a sense of history to spaces. This trend encourages responsible consumption while fostering creativity and appreciation for sustainable design practices.
6. Artisanal Craftsmanship and Handmade Pieces
Artisanal craftsmanship and handmade pieces will take center stage in 2023's home decor trends. As people increasingly value individuality and authenticity in their living spaces, they will gravitate toward handcrafted items that showcase skilled artistry and attention to detail. From intricately woven textiles and pottery to hand-carved furniture and one-of-a-kind art pieces, these artisanal elements will infuse homes with a sense of warmth, personality, and cultural richness. Embracing handmade decor fosters a deeper connection to the craft and the talented artisans behind each creation.
7. Bohemian and Eclectic Styles: Embrace Your Creativity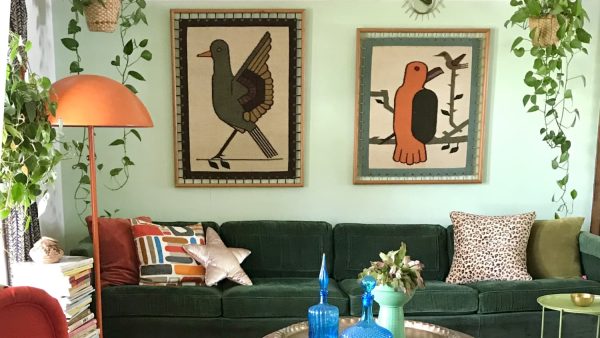 In 2023, the bohemian and eclectic styles will continue to be popular, encouraging homeowners to embrace their creativity. These styles embrace a mix of patterns, textures, and cultural influences, allowing individuals to curate unique and personalized spaces. Bold colors, vintage finds, and a diverse array of decor pieces come together harmoniously, reflecting the free-spirited and artistic nature of bohemian living. The eclectic style celebrates individuality, empowering people to express themselves through their home decor, resulting in vibrant and visually captivating interiors.
8. Statement Ceilings: Adding Drama to Spaces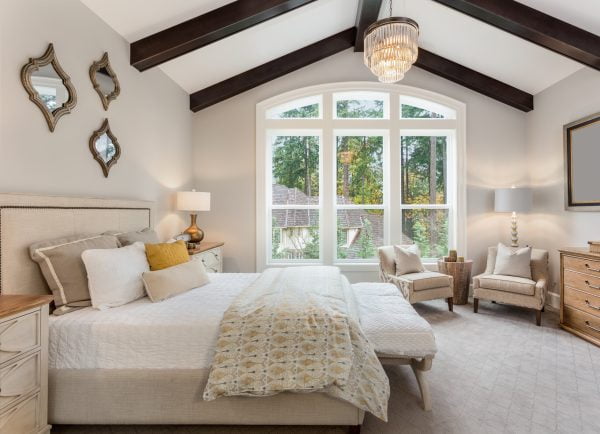 In 2023, statement ceilings will be a captivating trend, adding drama and depth to interior spaces. Traditionally overlooked, ceilings will become a focal point with creative designs and bold finishes. Wallpapered ceilings, intricate moldings, artistic paint patterns, or even eye-catching lighting fixtures will draw attention upwards, elevating the overall aesthetic of a room. Statement ceilings provide an opportunity for homeowners to infuse personality and uniqueness into their living spaces, transforming them into visually striking and awe-inspiring environments.
9. Bold Wallpapers and Textured Finishes: Character and Charm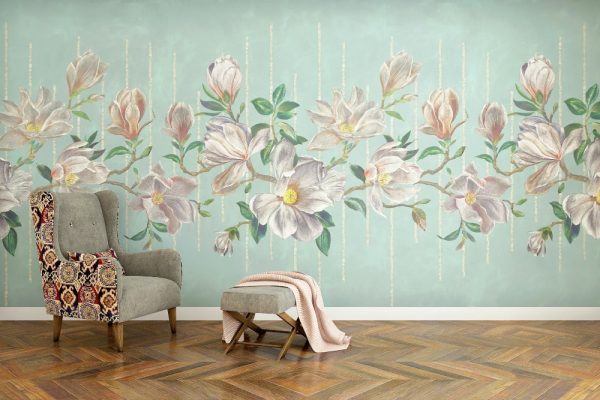 Bold wallpapers and textured finishes will dominate 2023 home decor trends, infusing spaces with character and charm. Vibrant and eye-catching wallpapers featuring geometric patterns, floral motifs, or artistic designs will breathe life into walls. Additionally, textured finishes, such as faux brick, rustic wood paneling, or tactile wall coverings, will add depth and tactile appeal. These bold elements will create a captivating backdrop, enhancing the overall ambiance and making a powerful statement within interior spaces. The combination of patterns and textures will imbue rooms with a sense of personality and visual interest, making them truly unique and inviting.
Conclusion:
In conclusion, the home decor trends of 2023 are a reflection of our evolving lifestyles and values. Nature-inspired elements, sustainable practices, and seamless smart home integration demonstrate a growing desire for harmony with the environment and technology. The rise of artisanal craftsmanship, bohemian styles, and upcycled decor reflects a shift towards personalization and conscious consumption. 
Earthy color palettes, statement ceilings, and bold wallpapers signify a boldness in design choices, adding character and drama to living spaces. As we embrace creativity and individuality, 2023's home decor trends encourage us to create homes that not only showcase our style but also nurture a sense of well-being and connection to our surroundings.
When exploring any property portal or real estate website, it's essential to verify its legitimacy, user reviews, and reputation before engaging in any property-related transactions. Always exercise caution and conduct thorough research when dealing with real estate platforms or investment opportunities.
In 2023, home decor trends will take on a blend of modern sophistication and sustainable living. Nature-inspired elements will dominate, with a focus on biophilic designs, incorporating natural materials such as wood, stone, and bamboo. Earthy color palettes, featuring warm tones and soothing neutrals, will create a calming ambiance. Smart home technology will continue to
Published in

creative home design, decor, Decoration, decorations, decorative objects, Design Gallery, Designs by Style, dream house, home, Home Decor, home design, Home Interiors, homes, house, house decoration, house design, houses, interior, Interior Decoration Ideas, Interior Design, International, top Featured, trend, Trends, uk, UK property, uk real estate, USA, viral, Zillow