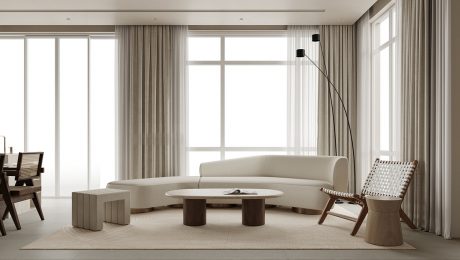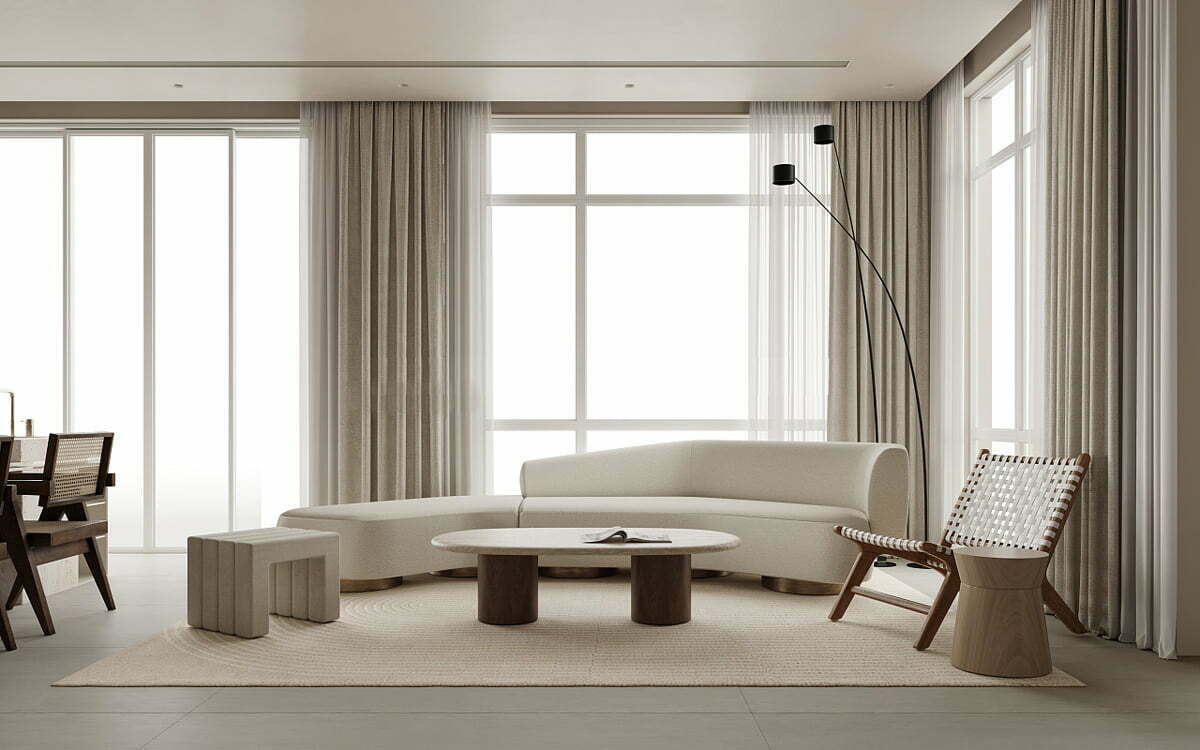 Calming And Cohesive Beige And Greige Home Interior
Like Architecture and Interior Design? Follow us …

Smooth beige and gray fusions flow through the air through this lightweight and elegant family home design, where modern furniture presents a fashionable scene. Displayed by Benjie Space Design, this elegant space features a welcoming open plan living room with smoothly rounded stucco details and bespoke storage furniture. The master bedroom has a custom wardrobe with a light essence that complements the minimalist bedroom. Atmospherically lit home office is conveniently adjacent to the home gym by a sliding glass wall, where office work and daily workouts can be completed quietly. Two nursery room designs are creatively furnished to enhance the fun factor.
Did you like this article?
Share it on any of the following social media below to give us your voice. Your comments help us improve.
Watch this space for more information on that. Stay tuned to Feeta Blog for the latest updates about Architecture and Interior Design.
Like Architecture and Interior Design? Follow us … Just one more step. Please click the confirmation link sent to you. Smooth beige and gray fusions flow through the air through this lightweight and elegant family home design, where modern furniture presents a fashionable scene. Displayed by Benjie Space Design, this elegant space features a welcoming