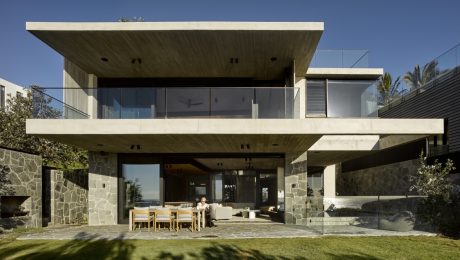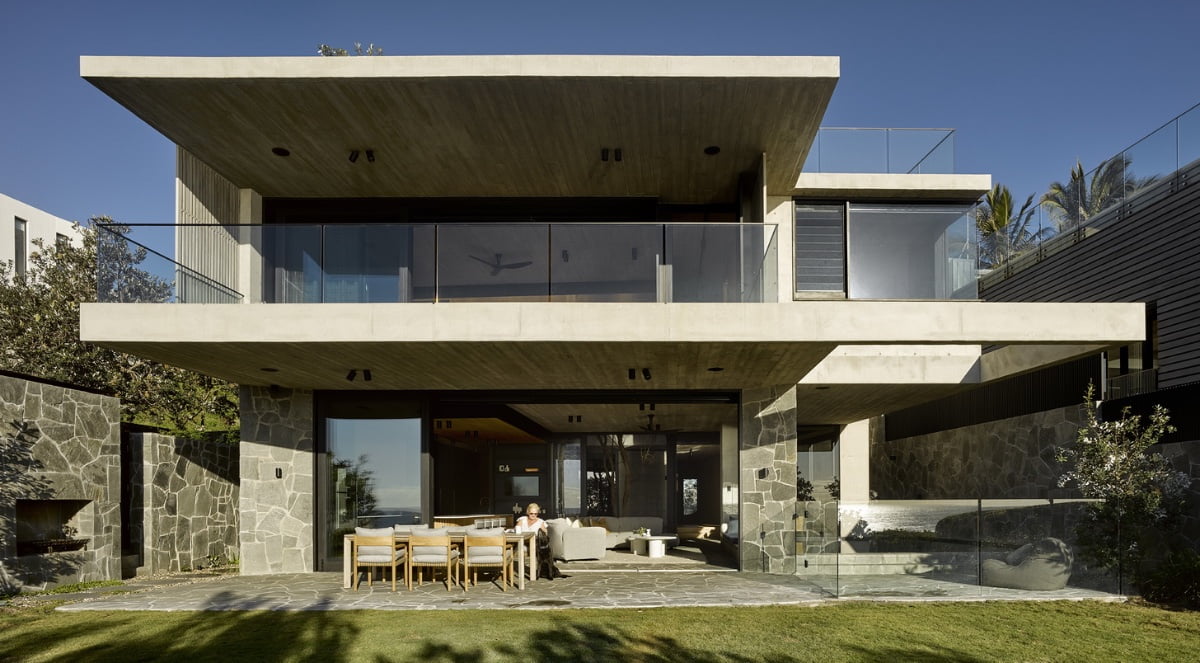 A Calm And Meditative Australian Beach House
Like Architecture and Interior Design? Follow us…

Back from the beach, just beyond the privacy of a lush thicket, stands a modern beach house on the Sunshine Coast of Queensland, Australia. Created by Shaun Lockyer Architects, Arakoon is a distinguished oceanfront house with three levels that nestle into the coastal dunes next to Noosa National Park. The stone and concrete home design was inspired by the gorges of Paradise Caves, Devil's Kitchen and Lions Rock which are located to the north of the site. Rigid, narrow spaces are combined with openly extending spaces to create juxtaposition and heighten architectural experiences. Tangible, robust materials suit the context. Granite, weathered timber, and concrete spread from the exterior to the interior walls and floors, blurring boundaries.
Did you like this article?
Share it on any of the following social media channels below to give us your vote. Your comments help us improve.
Meanwhile, if you want to read more such exciting lifestyle guides and informative property updates, stay tuned to Feeta Blog — Pakistan's best real estate blog.
Like Architecture and Interior Design? Follow us… Just one more step. Please click the confirmation link sent to you. Back from the beach, just beyond the privacy of a lush thicket, stands a modern beach house on the Sunshine Coast of Queensland, Australia. Created by Shaun Lockyer Architects, Arakoon is a distinguished oceanfront house with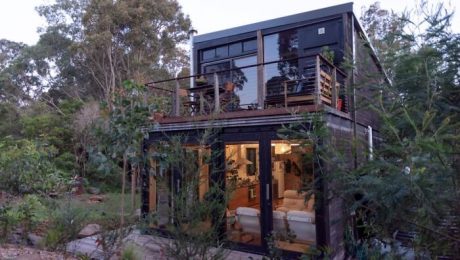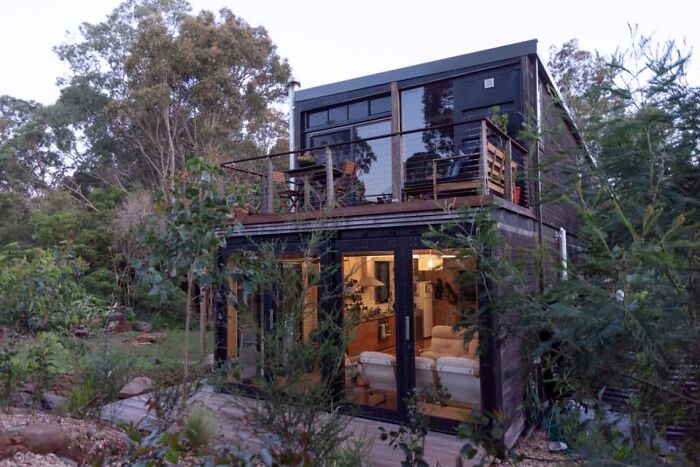 A Man Built His Dream House Using 4 Shipping Containers For $150,000
Hello again from Australia, which is the most beautiful structures made with shipping containers. On our tour today, we'll talk about the Jake Richards container house built in South Coast, New South Wales, Australia.
4 x 40 ′ High Cube shipping container was used in the construction of the container house. The house, which has a usable area of ​​130 m2, lasted 3 years.
The cost of the house is about $ 150,000.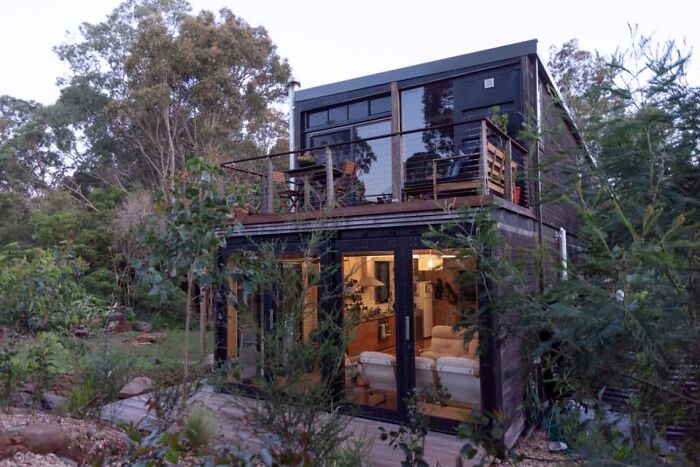 The architecture of the house is projected with two containers on the ground floor and two on the upper floor. Containers on the top are stacked about 2m behind. Thus a beautiful balcony was obtained in the front of the house. Dark colors dominate the overall design of the house. Black details dominate at the windows. A layer of milkwood is preferred outside the house. The thinness of the wooden cladding and its placement horizontally gave the house a beautiful view. Congratulations to Jake Richards for this beautiful container house which he completed in 3 years on his own.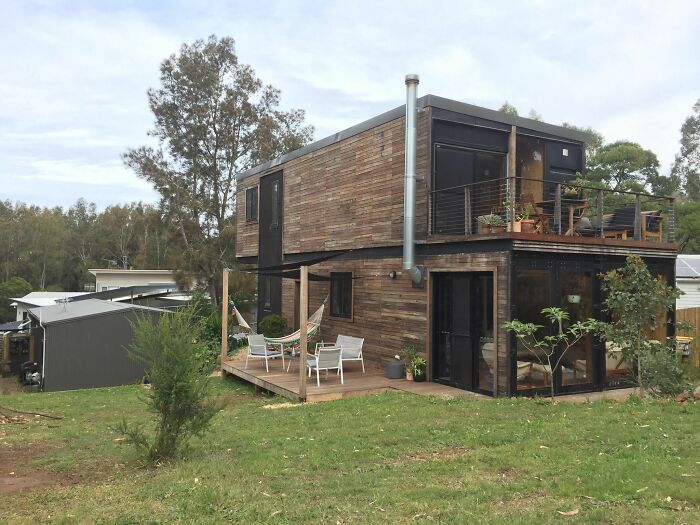 If you're interested in container houses, "traditional architecture" will appeal less to you. With containers, you can be modern-looking, vintage-looking, or whatever you can imagine. Container houses can be as simple as a single cargo unit with doors and windows or can be enlarged with several containers for a larger area. You have hundreds of options with shipping containers. You can create multi-storey container houses, put them on wheels, add porches, glazed everywhere, or whatever matches your unique style with a container house!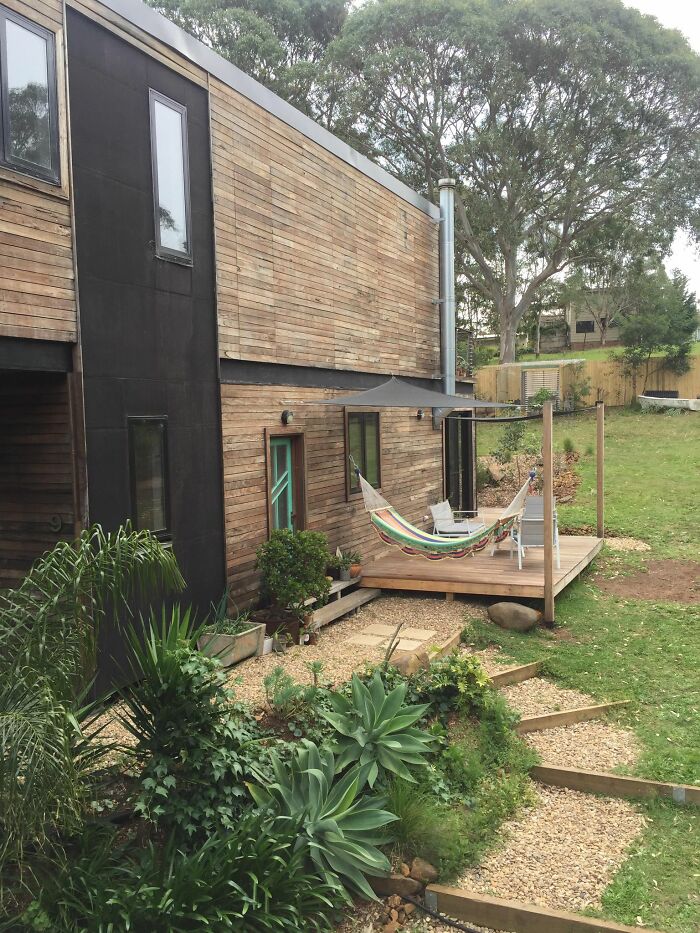 Nowadays, especially in the last year, many people have had to change their lifestyle because of Covid-19.
That's why people have started focusing on new and innovative home solutions. Container houses began to gain popularity in many countries during this period due to their easy purchase and sustainability.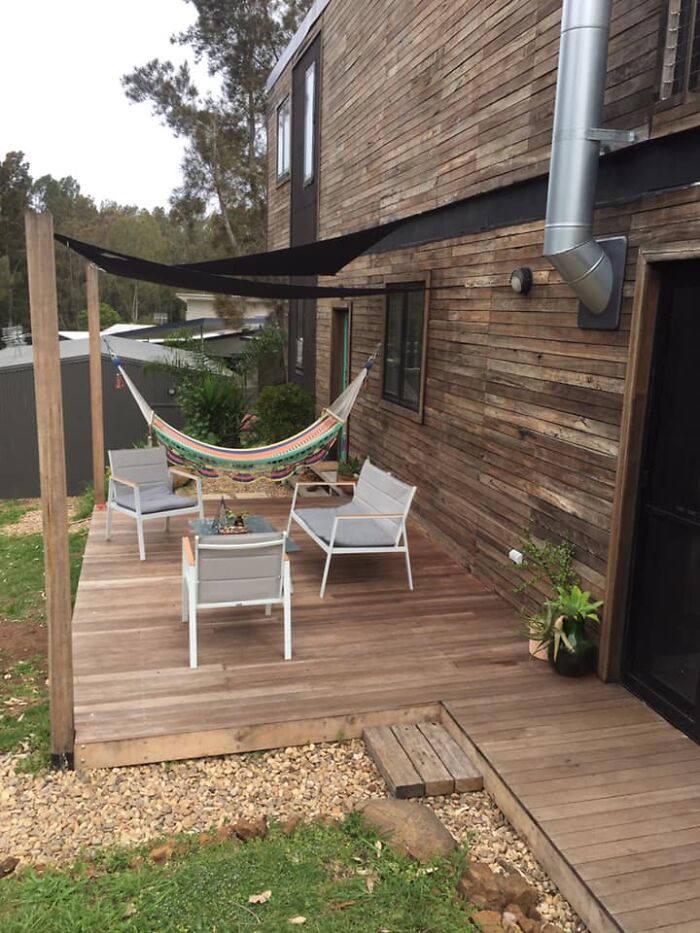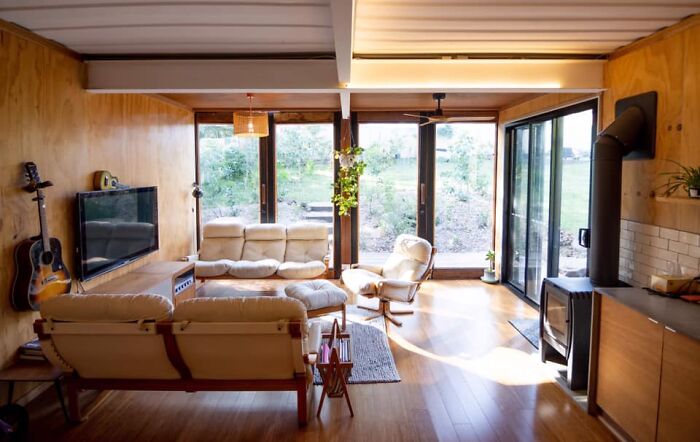 There are more than 14 million out-of-service shipping containers in the world. Some of these are currently used to build housing, apartment complexes, student housing, shopping malls. According to a market report prepared by the Business Research Company, the United States dominates the container market with about 40% market share, followed by Asia Pacific, Europe, Latin America and South Africa.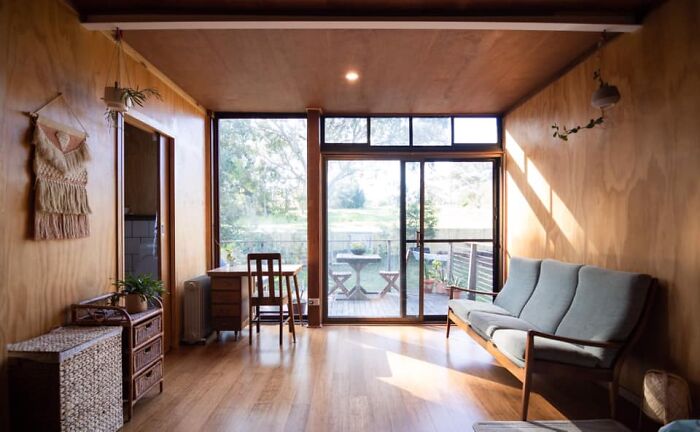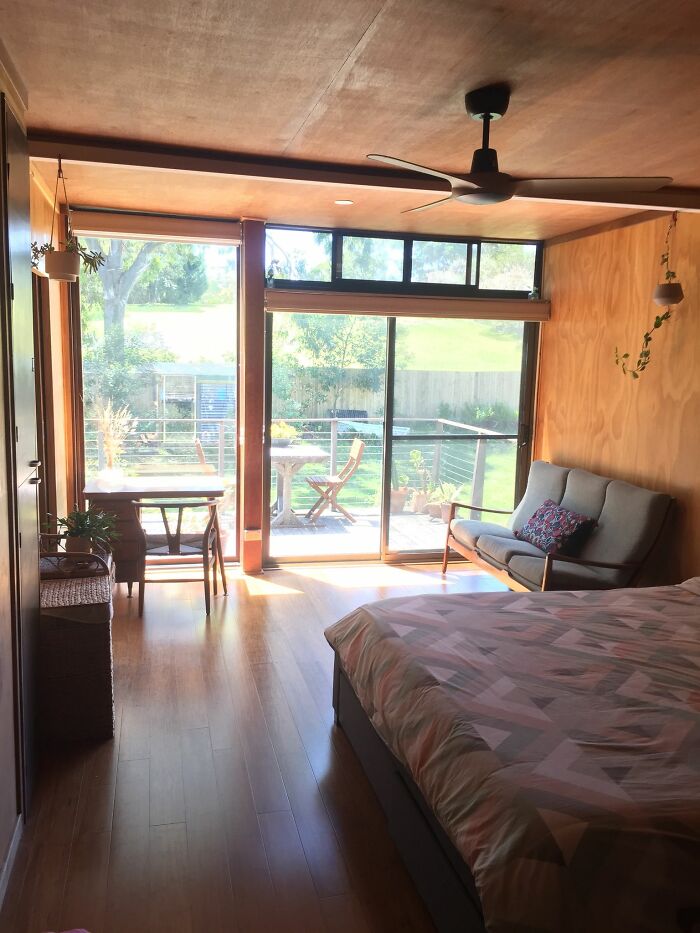 Container houses can be built in two ways. Fixed or mobile. Each country has its own construction and zoning standards, which can sometimes be very complex. Regulations may include the type of structure to be used, the requirements for square feet, the minimum insulation materials required, and the steel frame requirements required if you are building a second floor. These houses can be built on your land or in a factory and transferred to the land.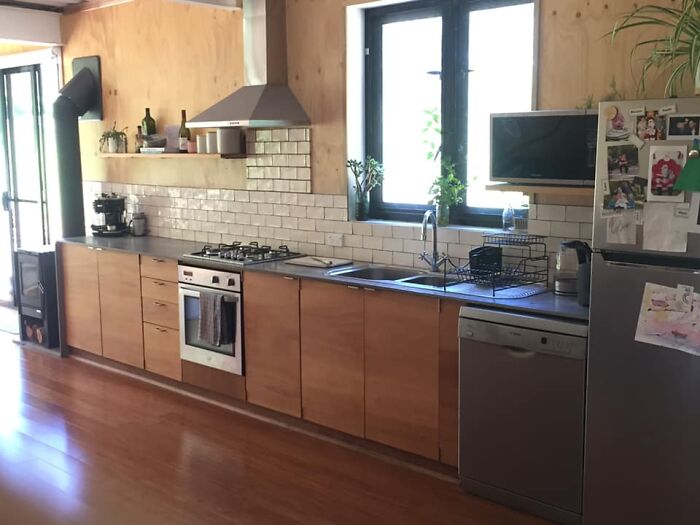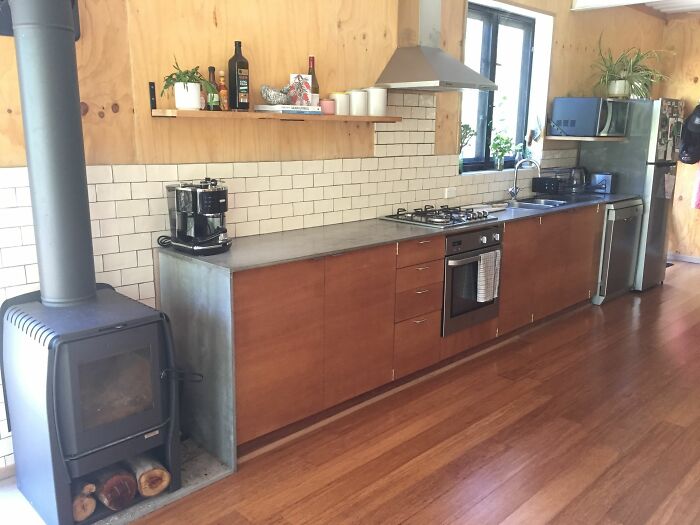 Image credits: Jake Richards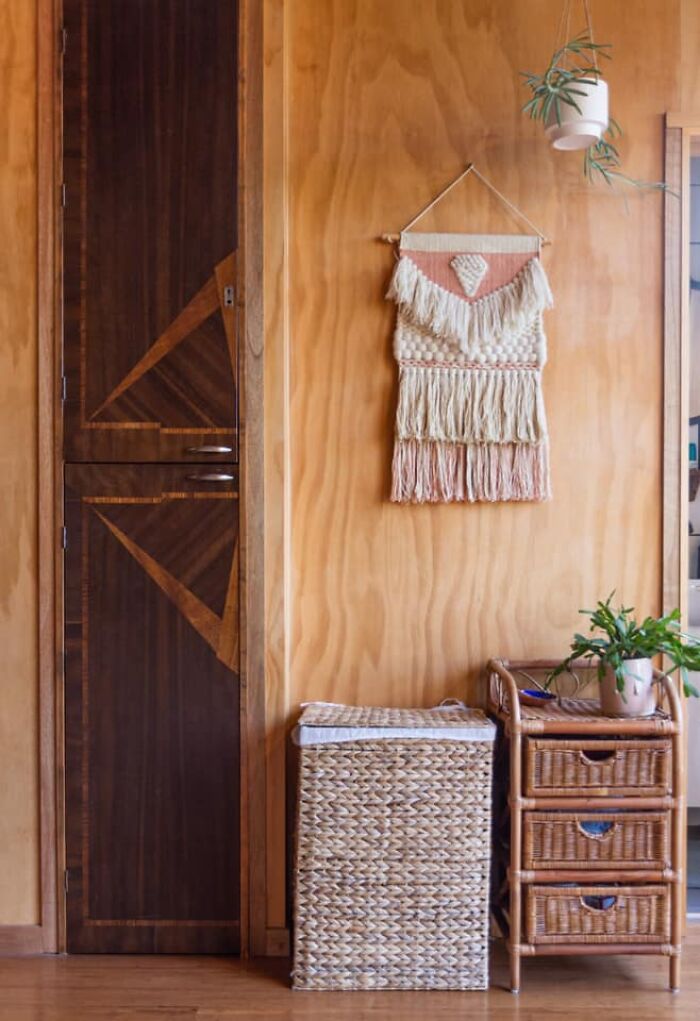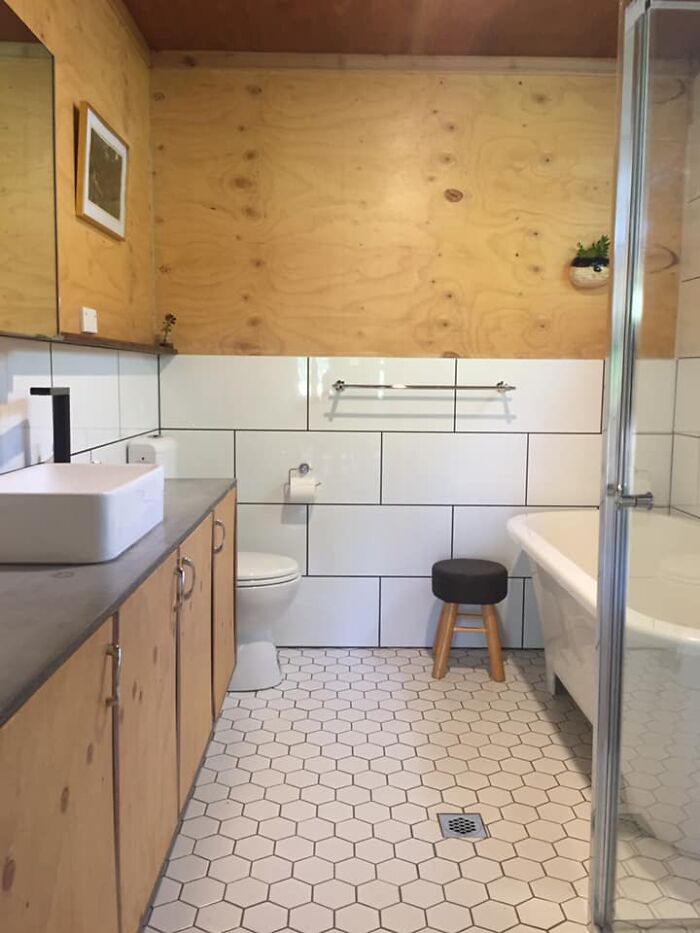 The cost of container homes ranges from $ 25,000 to $ 300,000. You can also exceed the $ 300,000 level depending on the materials you use and the size of the house. Overall the cost per square foot is significantly lower than for traditional architecture.
Market Watch in Australia predicts that container houses will have a global compound annual growth rate of more than 6.5% over the next 5 years.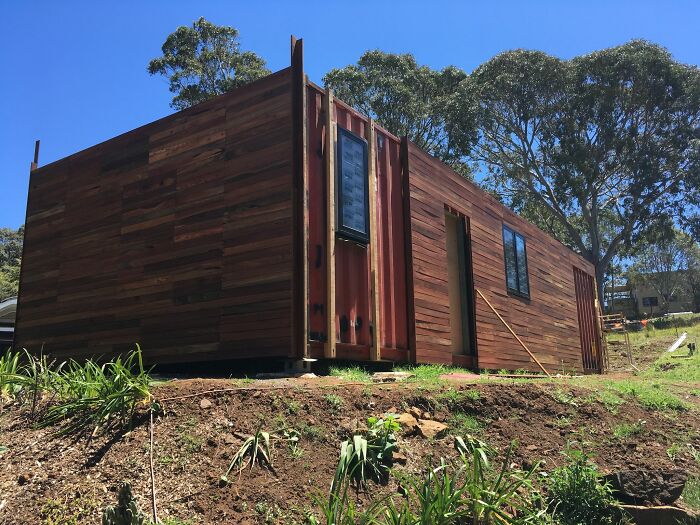 Stay tuned to Feeta Blog to learn more about architecture, Lifestyle and Interior Design.
Hello again from Australia, which is the most beautiful structures made with shipping containers. On our tour today, we'll talk about the Jake Richards container house built in South Coast, New South Wales, Australia. 4 x 40 ′ High Cube shipping container was used in the construction of the container house. The house, which has