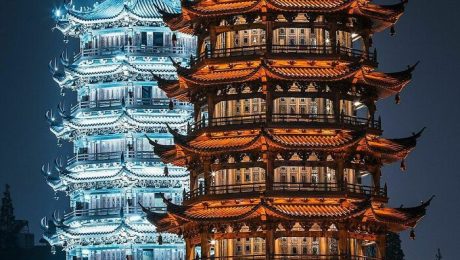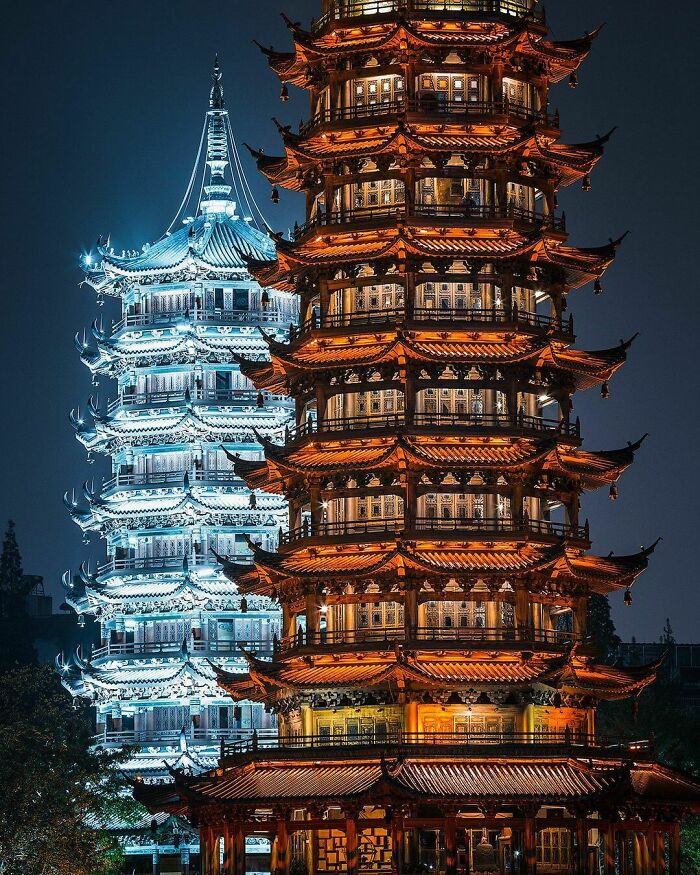 50 Times Architects Outdid Themselves (New Pics)
Many things can shape a city—its culture, history, social life, or food scene. But perhaps the most distinctive feature would be architecture. Some buildings can completely fascinate you with their astonishing design and pure aesthetics. Through careful urban planning and understanding of the cultural background, the structure of a city can carry you through time while still leaving you in a very particular place.
Need convincing? Let me introduce you to this subreddit page, an online community with more than 923K members. It is dedicated to sharing interesting architecture and some of the most eye-pleasing images of buildings you could find. If you wish to immerse yourself in other customs, traditions and the everyday life of the locals, this is the place to be.
Continue scrolling and upvote your favorite pictures! And if you're still in the mood for some more, make sure to check out Part 1 of this post.
#1 Sun And Moon Pagodas In Guilin, China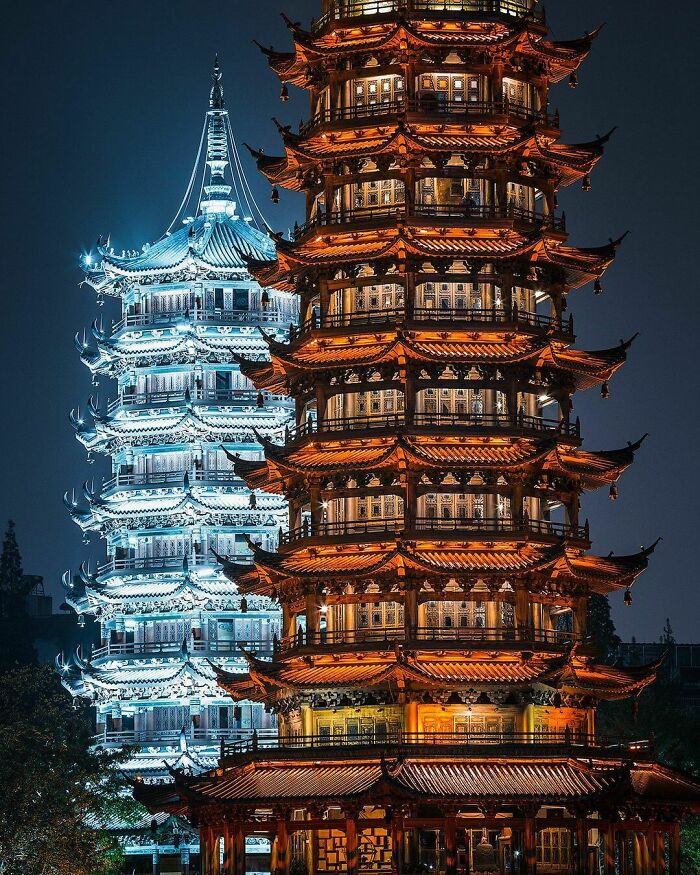 Image credits: oddprophet63
Even if people say that architecture is not about words, sometimes it may seem like buildings can speak to you. One reason for this could be that construction specifics, curves and the whole style of a building tells you its history. What were the prevailing ideas or opinions at the time, the traditions, celebrations—everything's in the details.
Since its creation in 2011, this Reddit community continues to share pictures of "the beautiful impossibilities that we want to live in". According to the moderators, "Individual images of buildings are the focus of this subreddit," and it's true. The page is full of high-quality pics of architecture that will interest and inspire you.
#2 The Shambles In York, England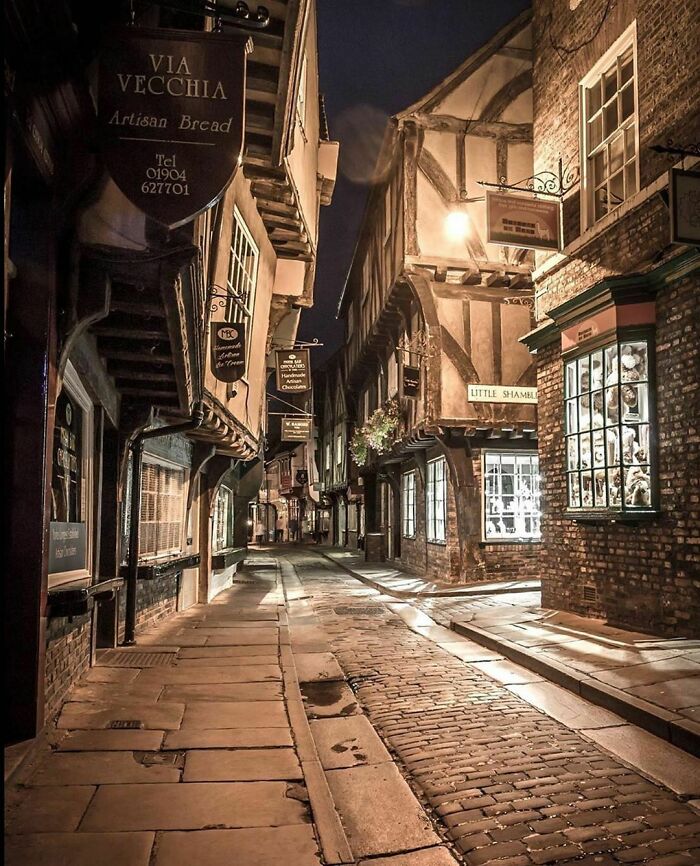 Image credits: Fuckoff555
It's no secret that beauty is relative. If the structure looks weird to you, it does not actually mean that the creator has poor taste. According to architect, designer and artist Ron Arad, what we consider beautiful architecture is actually all about the "culture, context, personal history, acquired taste and, most importantly, ideas. When an architectural problem is solved by an idea, that idea is always there to be seen in the building – the idea has a visual manifestation that is beautiful."
Another architect, Sam Jacob, said that aesthetics is actually not an essential consideration in architecture: "Beauty, if it's anything, is a psycho-cultural phenomenon. After all, it's an idea (or a sensation) that is not inherent to a thing but a qualitative value thrust upon the object of our gaze."
The cycle of beauty goes like this: shock, then acceptance, then mainstream before it becomes the one thing to rebel against. "When people use the word beauty in design, they are seeking refuge from all of the difficulties of modern life – all of its doubts, fears and challenges," he explained.
#3 Mont Saint-Michel, France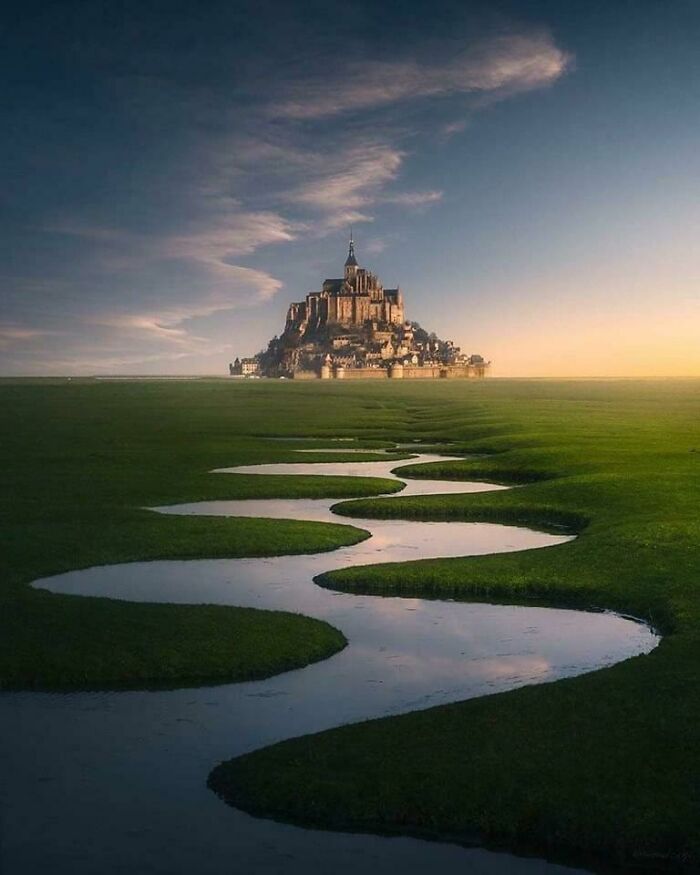 Image credits: j3ffr33d0m
#4 Osaka Castle, Osaka, Japan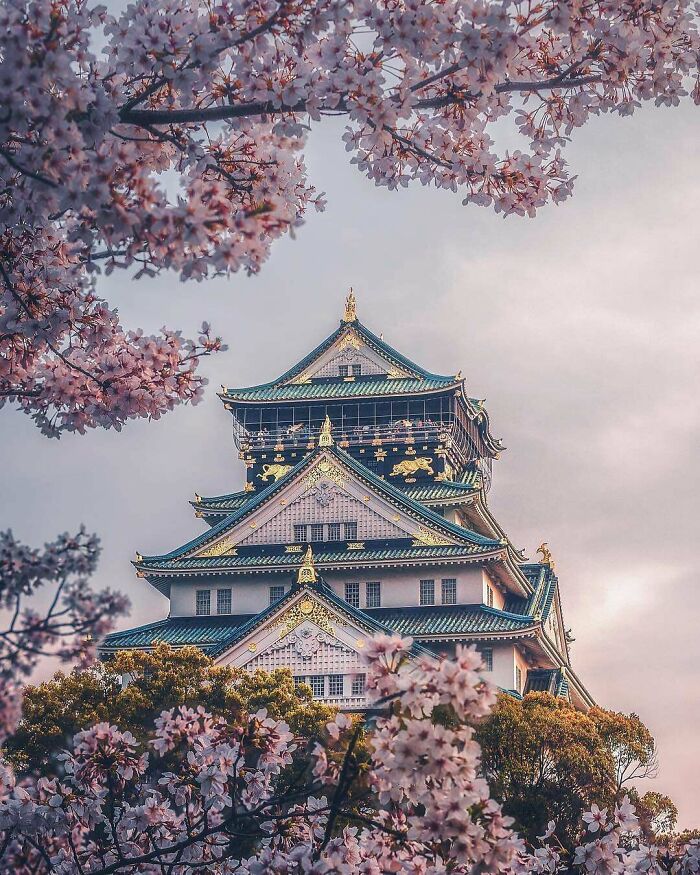 Image credits: Sunkisty
However, being pleasing to the eye is not the only attribute of great architecture. It can also tell a lot about us as human beings. One of the main things they teach you about ancient cultures is in fact the structures they built. Through it, we can get a glimpse of what the builders and other people living there were like. Let's take ancient Egyptian civilization, we see the pyramids, the temples, the Sphinx and can immediately get a sense of how they viewed their rulers and religion.
#5 Kyoto, Japan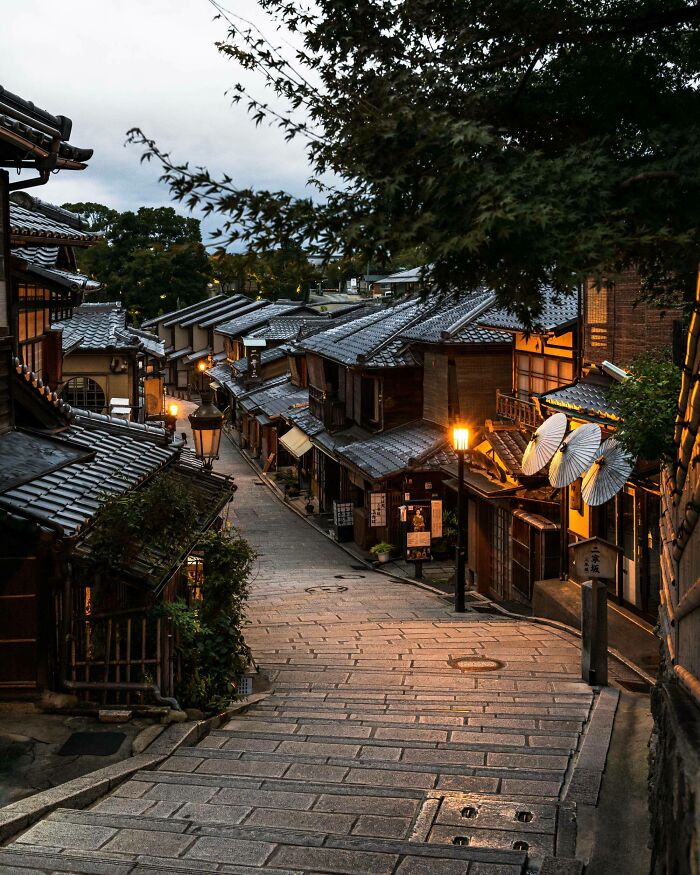 Image credits: Sunkisty
#6 Inner Walls Of Ta Prohm Monastery. Cambodia, Khmer Empire, 12th-13th Century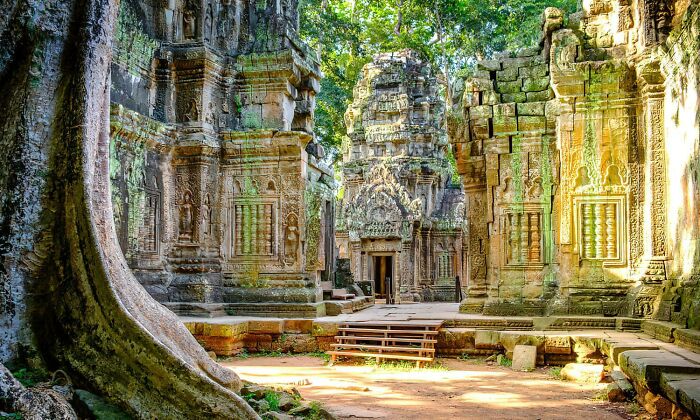 Image credits: MunakataSennin
Also, big historic events like The Industrial Revolution had an effect on many life aspects. The birth of mass production of iron and steel was a game-changer in construction. It allowed to design bigger and lighter structures and gave a path to Modernism. So one way or the other, all revolutions and historic changes influenced the way we see and think about design, and if we would take more time to observe it, we could clearly see how.
#7 Hungarian Parliament Building, Budapest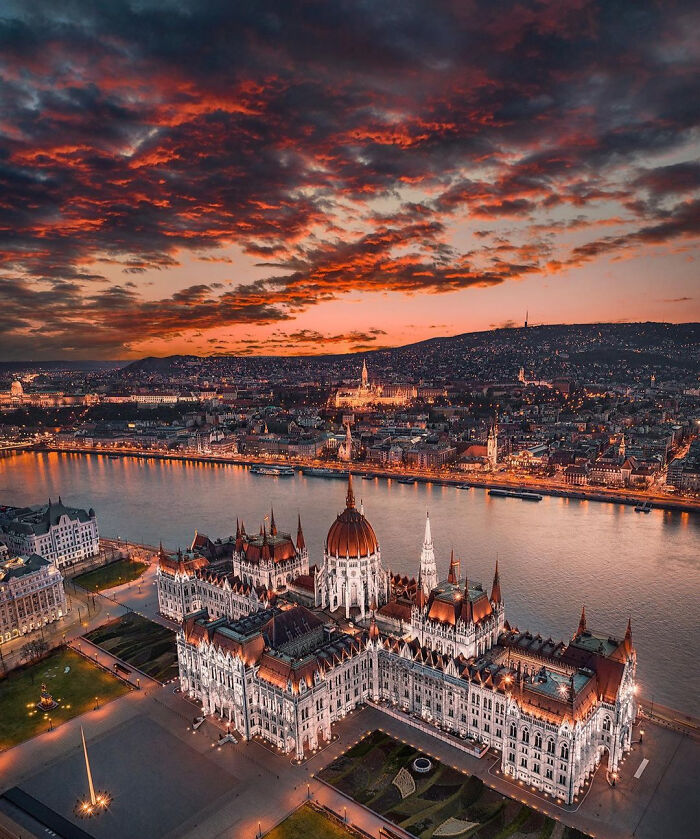 Image credits: KantKay11
#8 Athens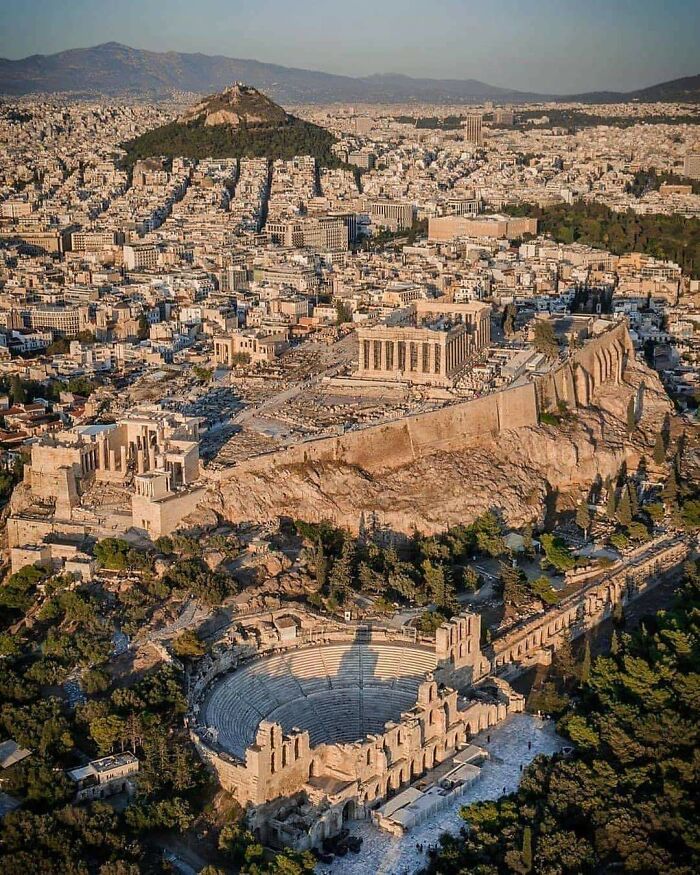 Image credits: forestpunk
#9 Jewel Changi Airport, Singapore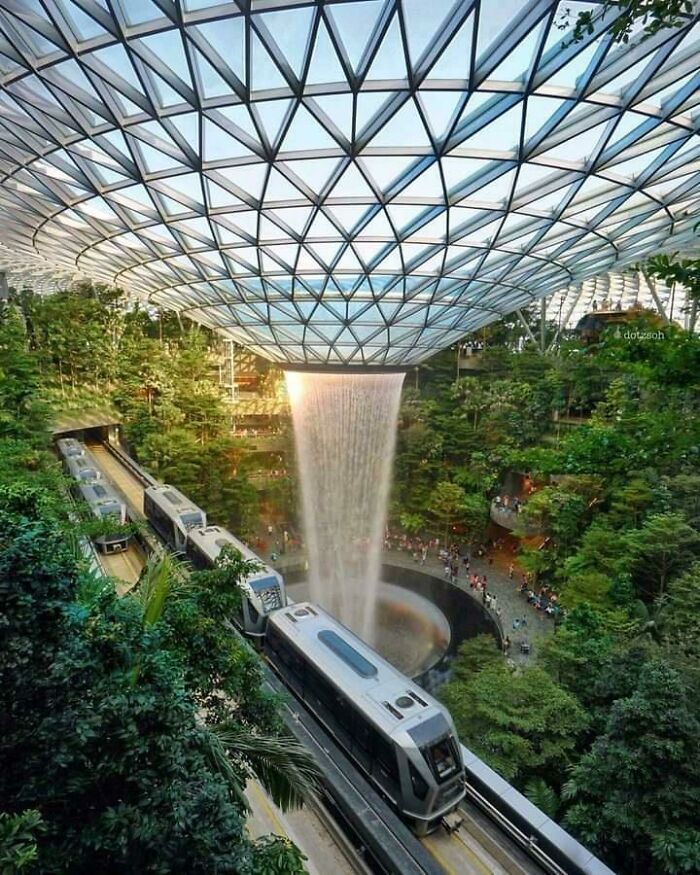 Image credits: Roku80
If design concepts tell so much about our culture and environment, what would they say about our present way of life? One very important topic now is sustainability. The U.S. Energy Information Administration stated that buildings generate nearly 40% of annual global CO2 emissions and that the global building floor area is expected to double by 2060.
#10 Two 17th Century Half-Timbered Houses At Hohe Straße 18 And 19 In Quedlinburg, One Of The Best-Preserved Medieval And Renaissance Towns In Europe That Escaped Major Damage During World War II. Harz, Saxony-Anhalt, Germany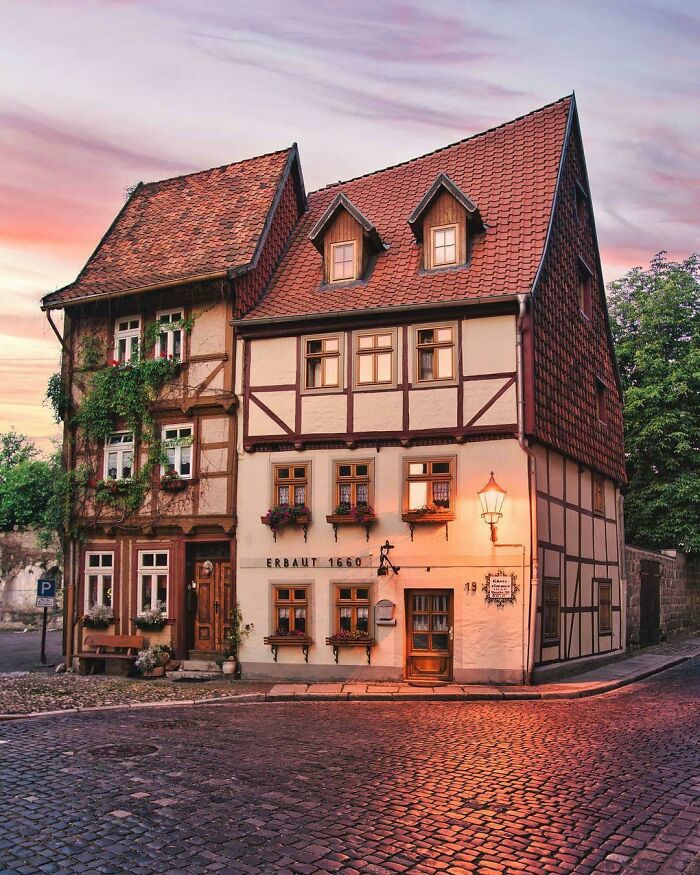 Image credits: ManiaforBeatles
#11 The 24 Year Old 'Wisteria' Cottage. This Beautiful Cottage Is Located In Inistioge, Co. Kilkenny, Ireland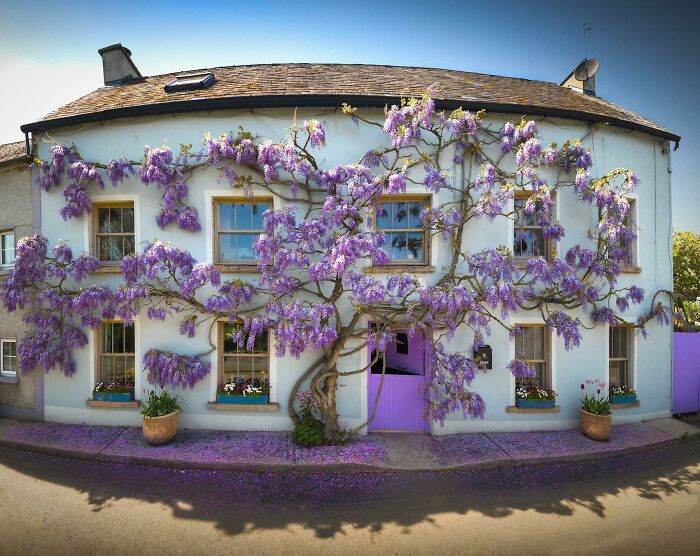 Image credits: TheGuvnor247
#12 This 50-Foot Tall Statue Of A Native American Woman In South Dakota Titled "Dignity"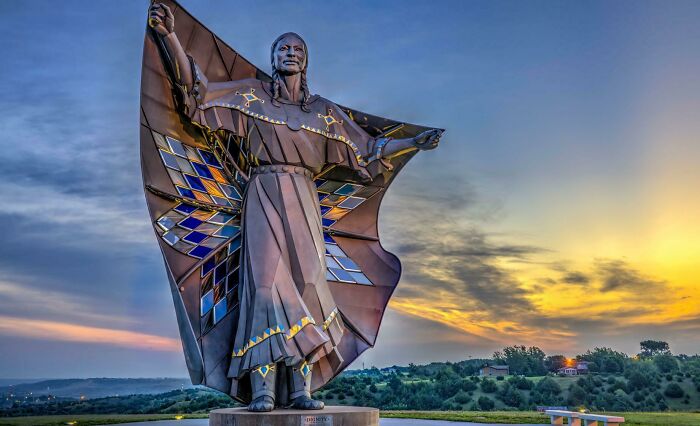 Image credits: karmagheden
Since the population and sea levels will continue to rise, architects will have to adapt. Architecture Quote is an innovative platform where you can find the right architect for any type of project you have in mind. According to them, "Architecture is the solution to poverty, overcrowding, and land depletion." They provide a few thoughts on what future trends in construction will look like.
#13 Chefchaouen, Morocco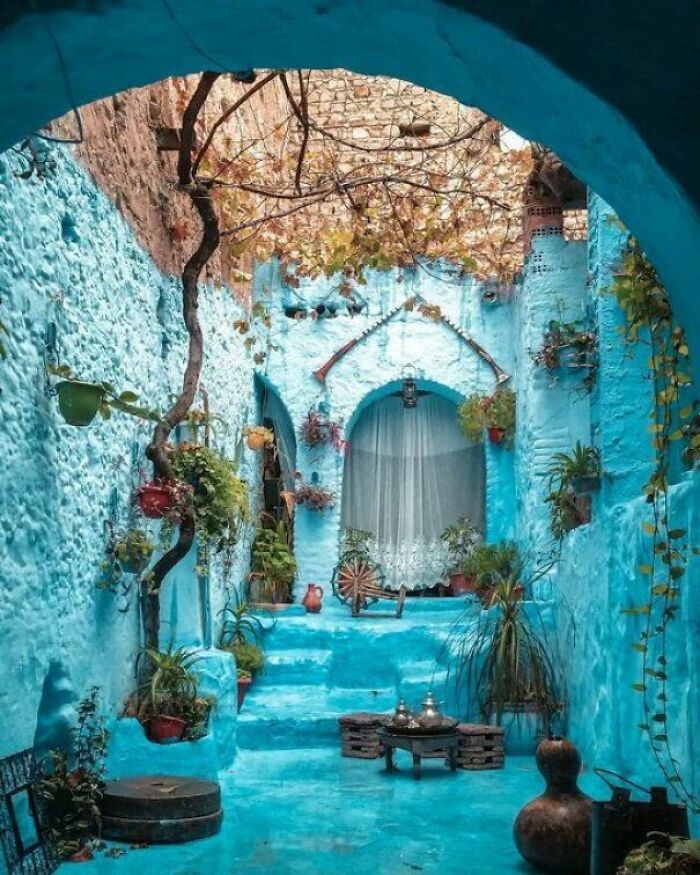 Image credits: bakhtura2403
#14 Tree House, Singapore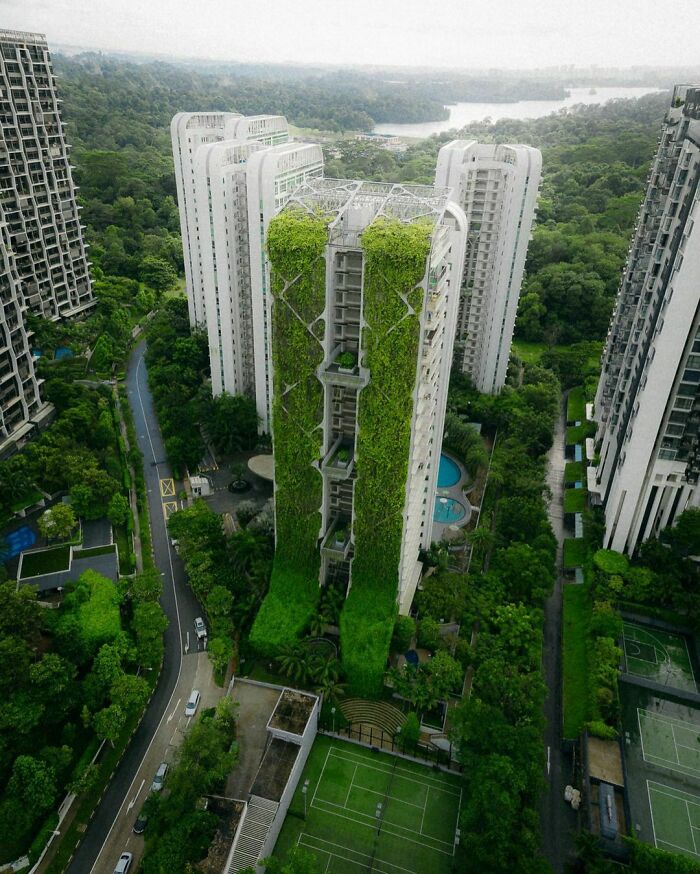 Image credits: tanmaypendse63
#15 The Neuschwanstein Castle In Germany Looks Even More Stunning In Snow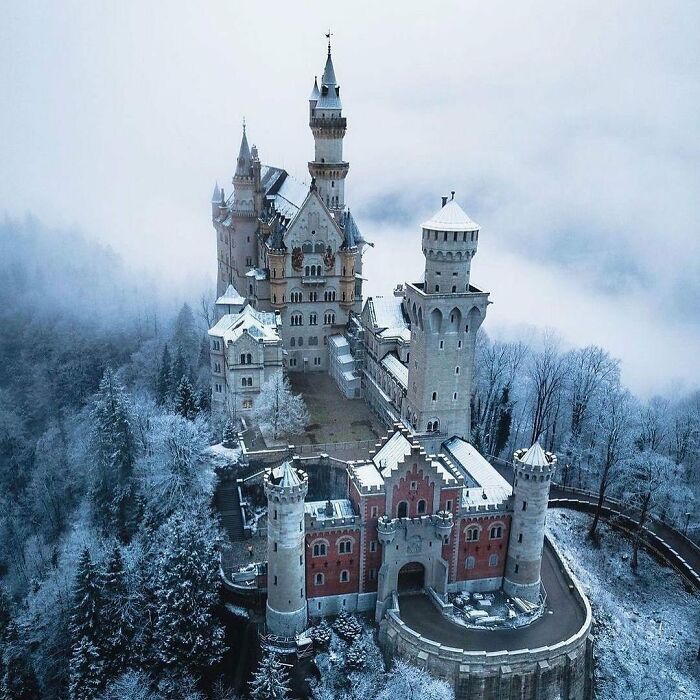 Image credits: SophiaJohnson123
Nowadays, architects are urged to take into account sustainability, carbon footprint, price, and innovations. When it comes to choosing building materials, timber seems to be a trend that's coming back. It has been used for thousands of years and there still are some buildings that can be dated back to 6000 B.C. "Timber is an inexpensive, light, and easy material to work with during construction," Architecture Quote explained. "The future of architecture inches closer and closer to more eco-friendly, sustainable solutions each year. Timber actually stores carbon and helps our planet."
#16 Ruyi Bridge, China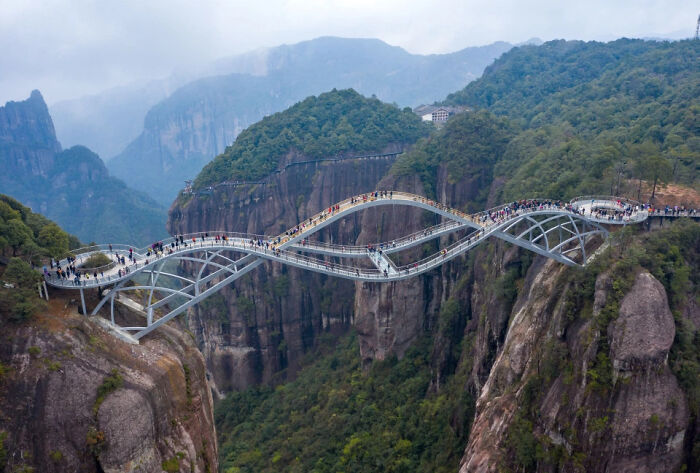 Image credits: Dee_Odj
#17 Concrete Bench, Part Of The Santuario Dell'amore Misericordioso Complex, Todi, Italy (By Architect Julio Lafuente, 1953-1974)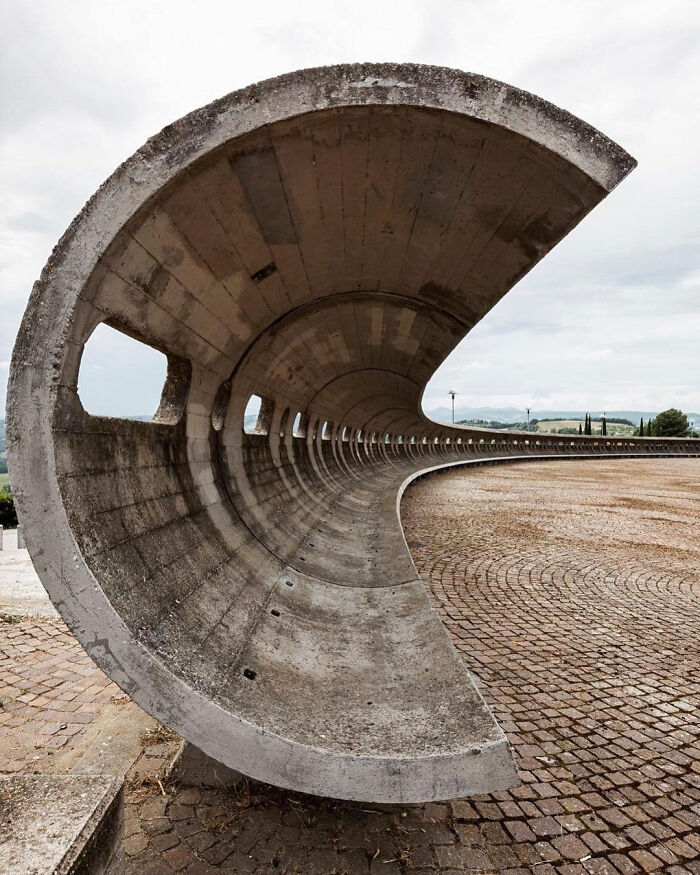 Image credits: tanmaypendse63
#18 English Country Garden Surrounding Asthall Manor, A Gabled Jacobean Cotswold Manor House Originally Built In The 1620s And Later Altered And Enlarged In The 1910s. Asthall, Oxfordshire, England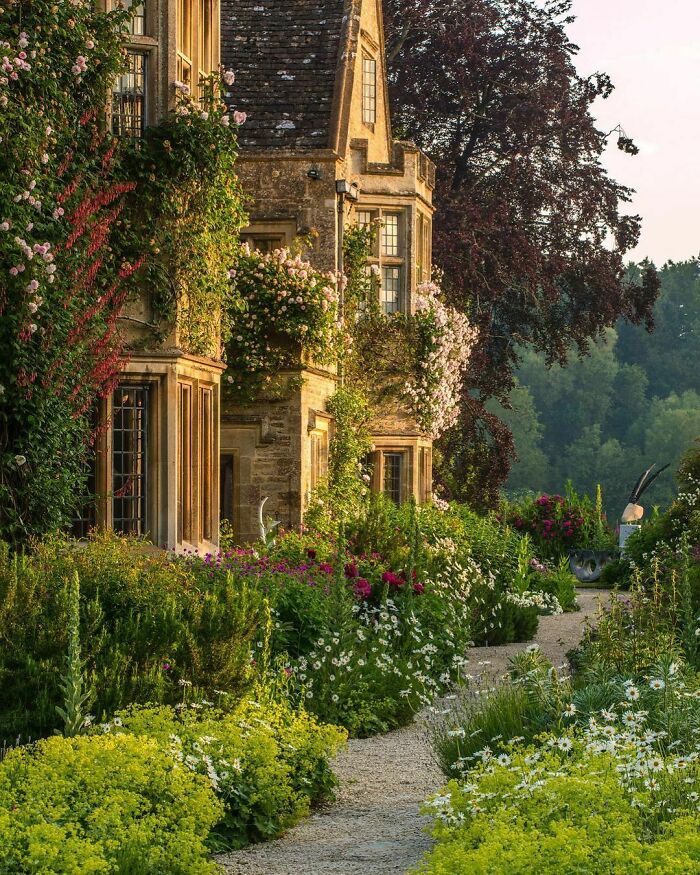 Image credits: ManiaforBeatles
Plywood and newspaper wood are also being used more frequently due to the new look that they give. There's the growing idea of repurposing materials for a new use, like newspapers. They are especially popular in small living spaces since they give a sense of warmth to the interior.
#19 Casa Batlo, Barcelona, Spain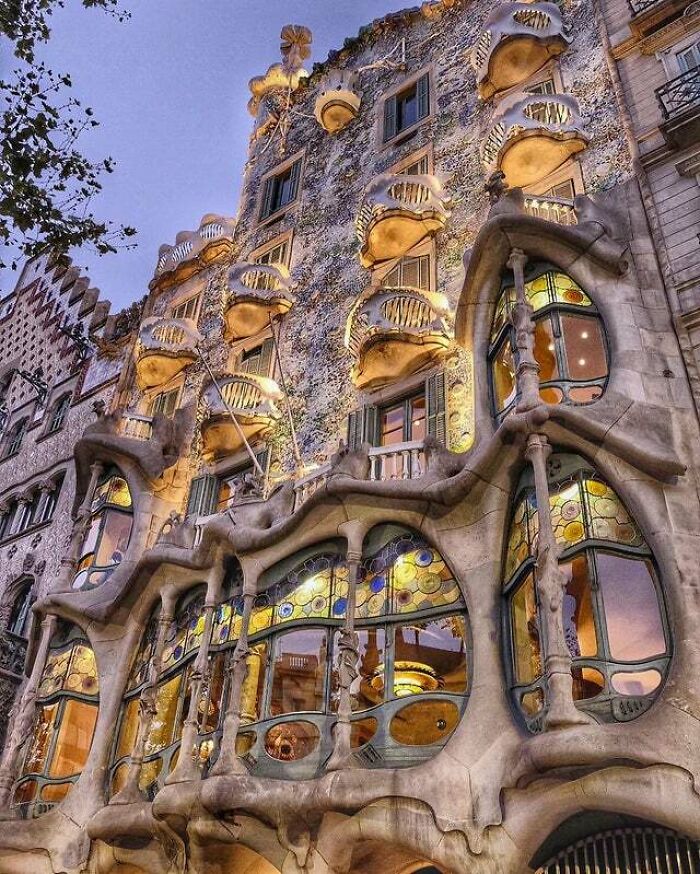 Image credits: Industriosity
#20 My Favorite Castle In Germany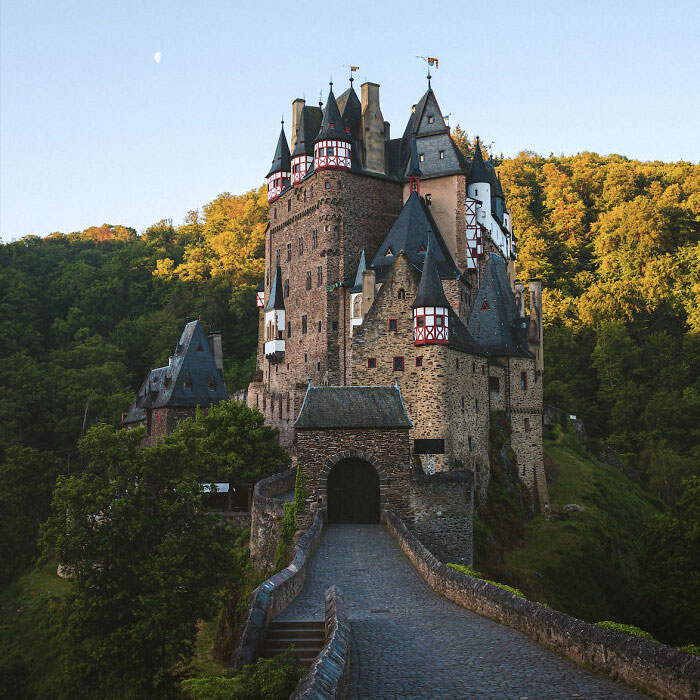 Image credits: nico_shoot
#21 This Is One Of My Favorite Museum's Stairs (Paris)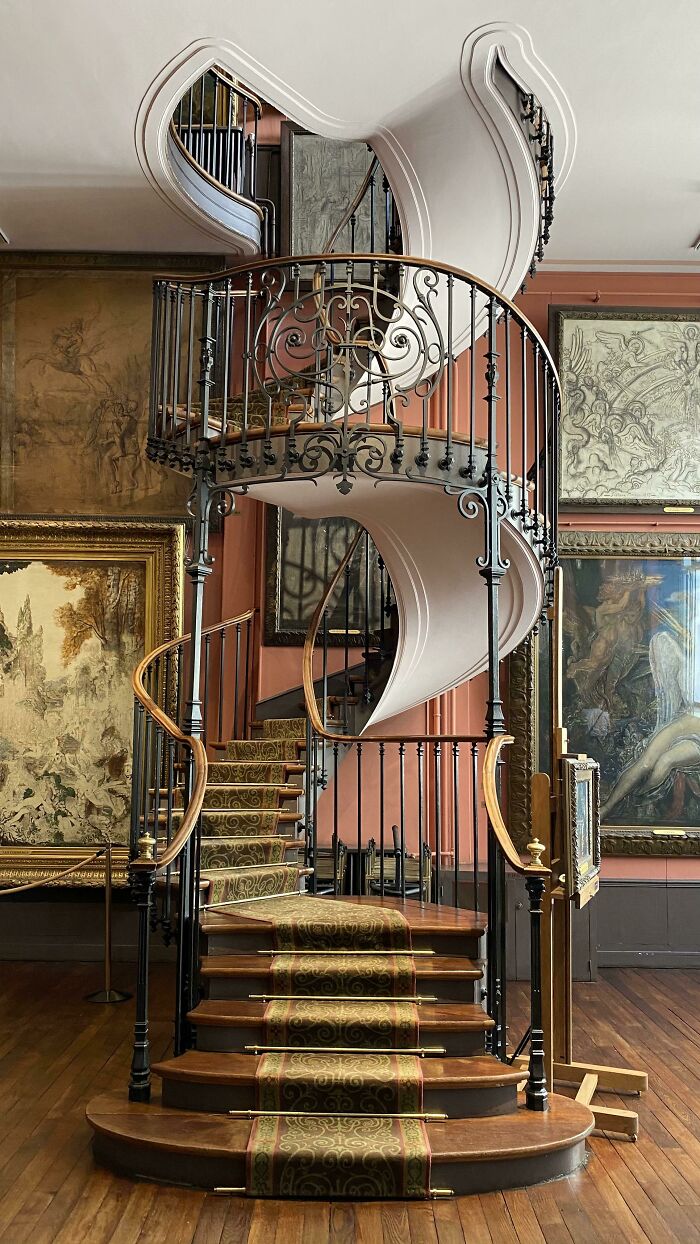 Image credits: redcattino
According to the platform, glass is also considered to become an important material in future housing. There's a new glass technology that can harness heat from the sun and add to the insulation of the building. "This is particularly exciting for energy efficiency and sustainability in the future," they said. "Future buildings feature more and more glass as we have learned that it can help with stress, anxiety, productivity, and depression."
#22 Evening Scene In Bremen, Germany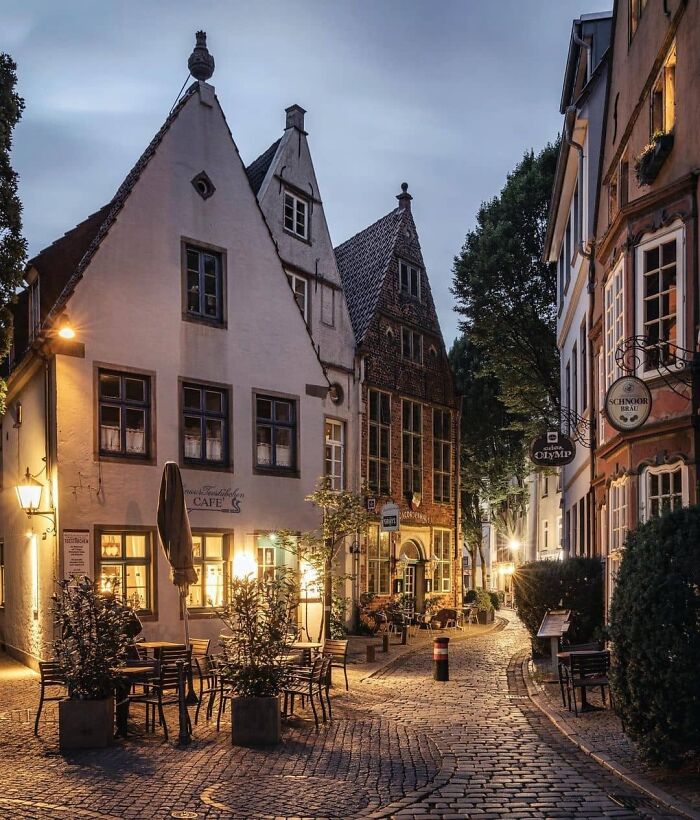 Image credits: granta50
#23 Tolbooth Tavern, Edinburgh / Sir Lewis Bellenden
Image credits: langshot
#24 Wooden Houses In Bergen, Norway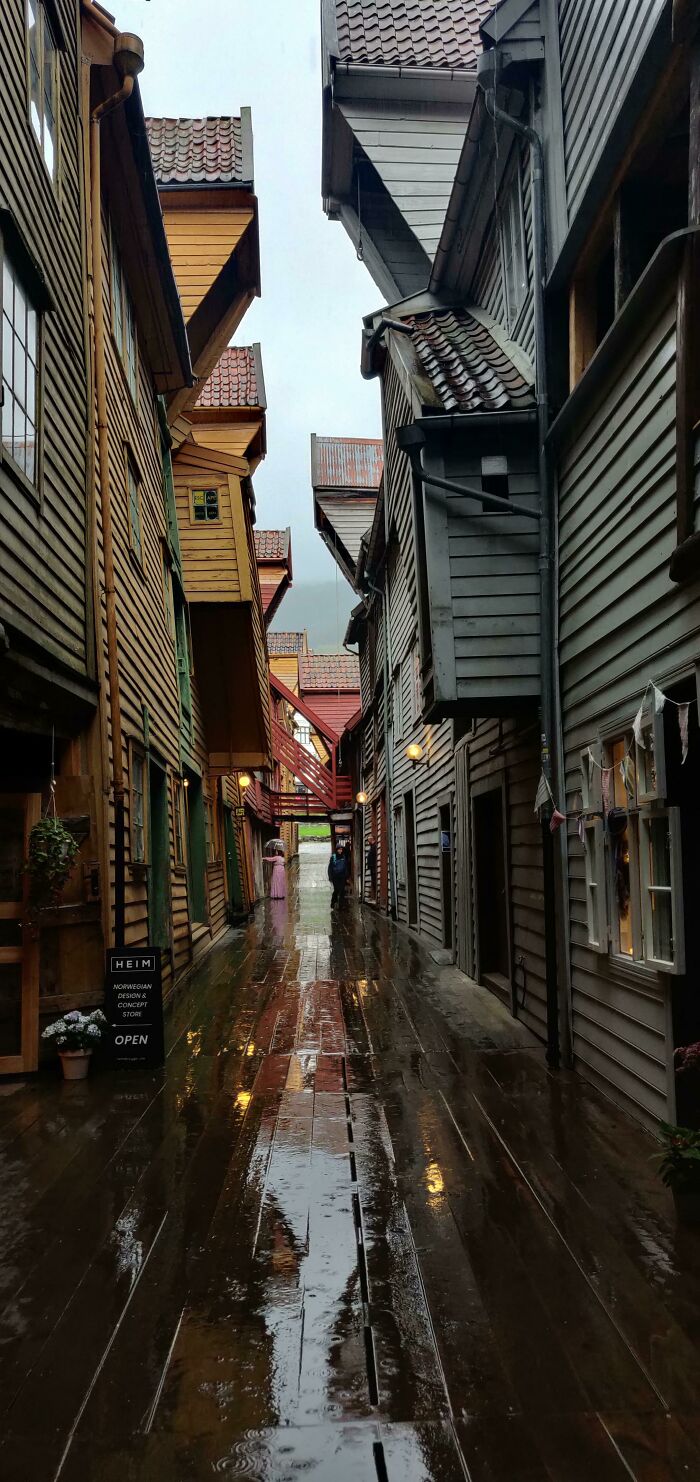 Image credits: MassiveCunt1
Another thing that is considered is earth materials. Even though making walls out of mushrooms might sound crazy, it is possible. And it's actually better for us to breathe in. "Materials like mud and adobe have been used since the beginning of civilization. The architecture of the future has taken inspiration from the past." Using the resources that our planet provides us is not only greener but also economically attractive.
#25 Ornate Carvings And Solomonic Columns On The Stone Steps Leading To The Water In Varenna, A Town On The Scenic Shores Of Lake Como, Northern Italy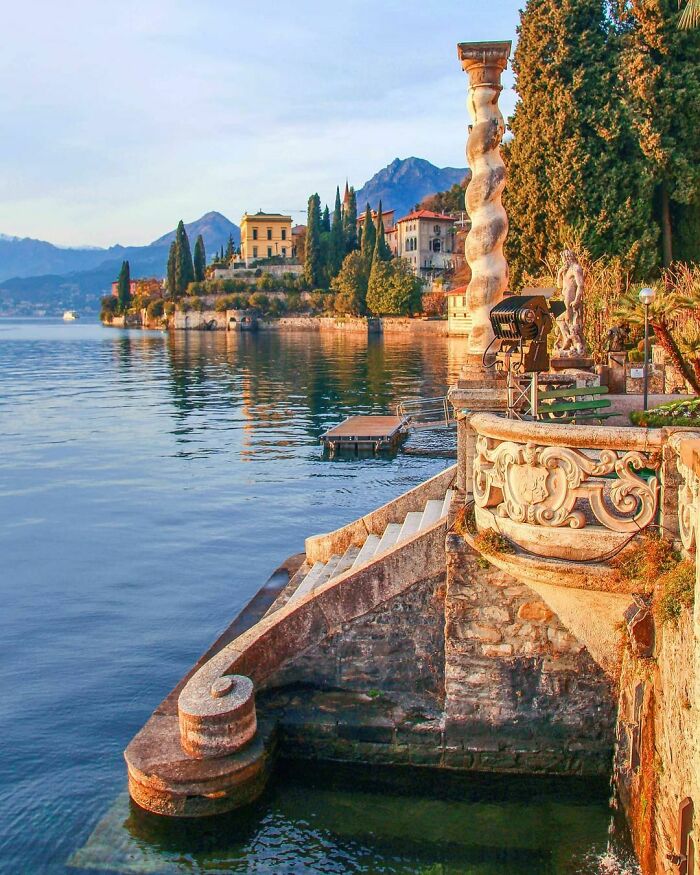 Image credits: ManiaforBeatles
#26 Las Lajas Shrine – Built 1916 -1949 Designed By J. Gualberto Perez & Lucindo Espinosa – Nariño, Colombia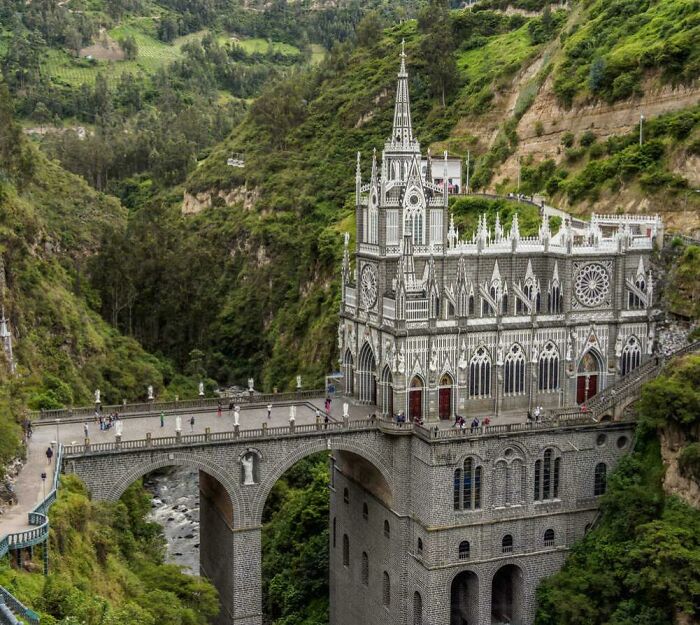 Image credits: 43mysticalSquirrels
#27 Kapaleeswarar Hindu Temple In India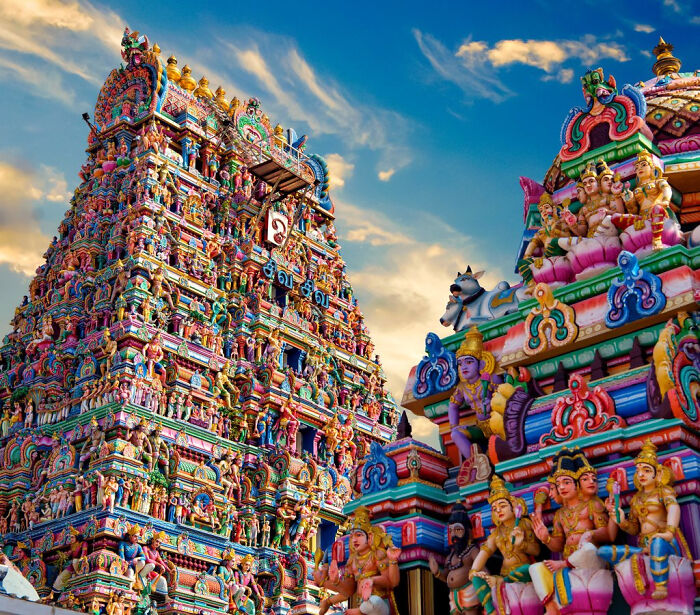 Image credits: Rapama2
Besides, there are new types of buildings that are emerging due to our fast-paced lives. For example, tiny or modular homes. They provide a less environmental impact while saving you time and money. With small homes, you don't have to stay at exactly one location, you can roll your house anywhere you wish. With modular architecture, houses are built off-site and being delivered already finished to the site.
#28 Old Gatehouse In Northern Ireland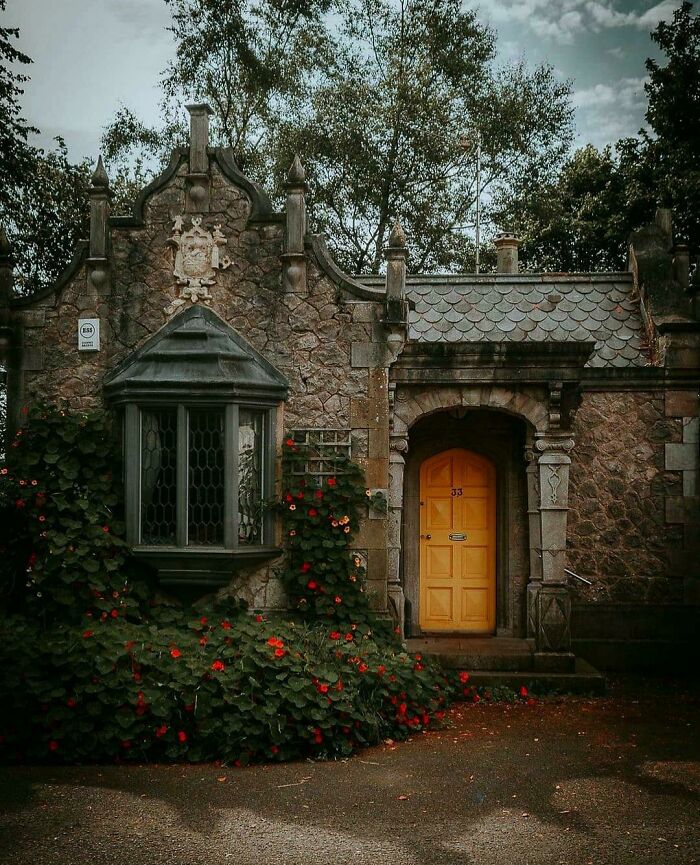 Image credits: I_am_person6969
#29 80 Metre Climbing Wall Built On The Side Of A Power Plant In Copenhagen, Denmark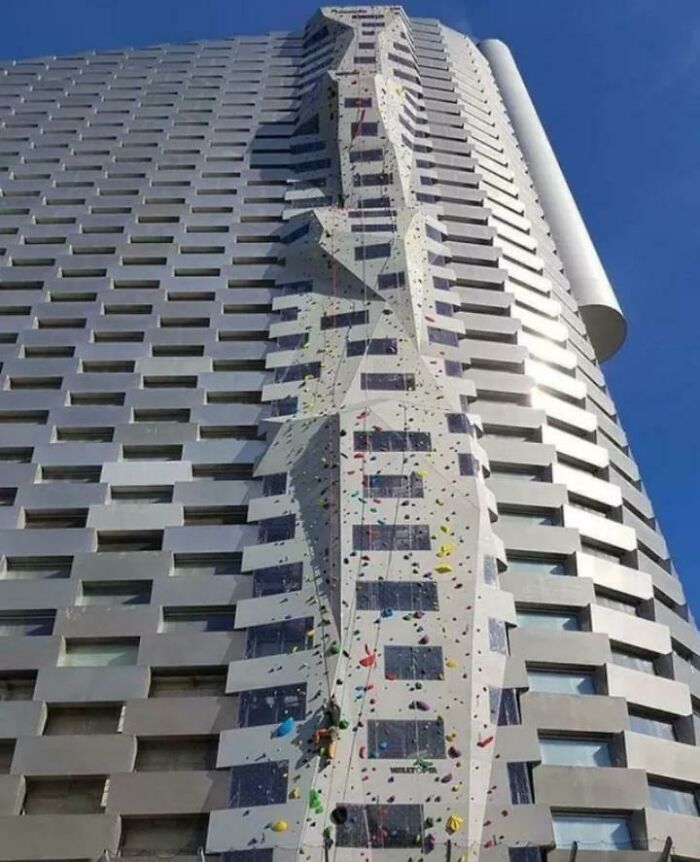 Image credits: 99Blake99
#30 The Frog House In Bielsko-Biała, Poland
Image credits: Faiiven
"The demand for these small homes is on the rise and we can expect to see many more tiny homes in the future. Architects are building for smaller and smaller spaces as populations rise, whether it is a tiny home or a small apartment. The future is all about small."
#31 La Casa Pàdua, An Example Of Catalan Modernism Architecture Originally Built As A Single-Family Residence In 1903, Sarrià-Sant Gervasi District Of Barcelona, Spain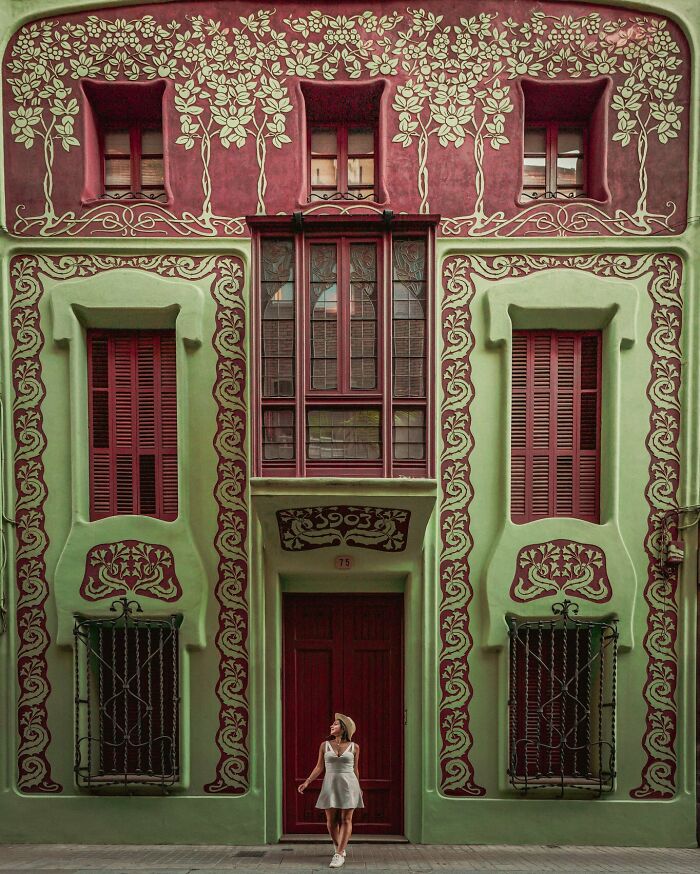 Image credits: ManiaforBeatles
#32 English Garden Of The Coton Manor, A 17th Century Country Manor House That Was Extended In The 1920s, Coton, Northamptonshire, England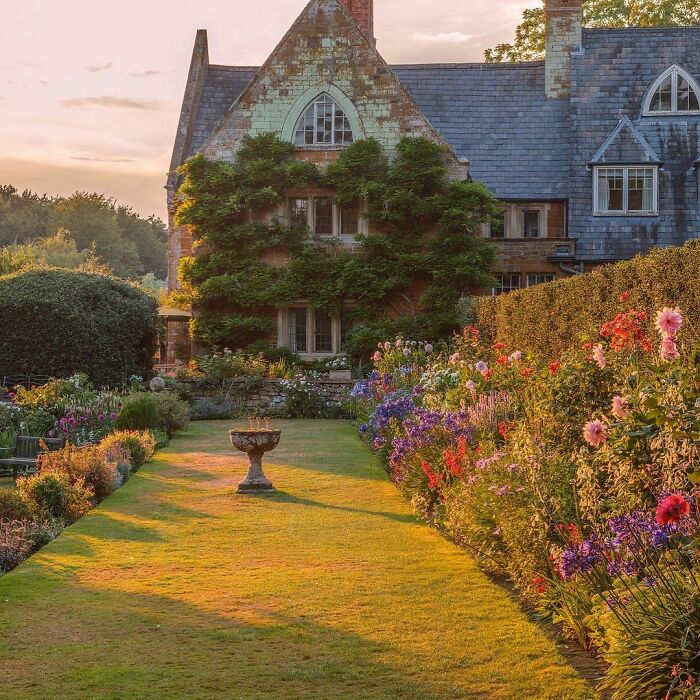 Image credits: ManiaforBeatles
#33 Cathedral Of Saint Mary Of The Flower, Florence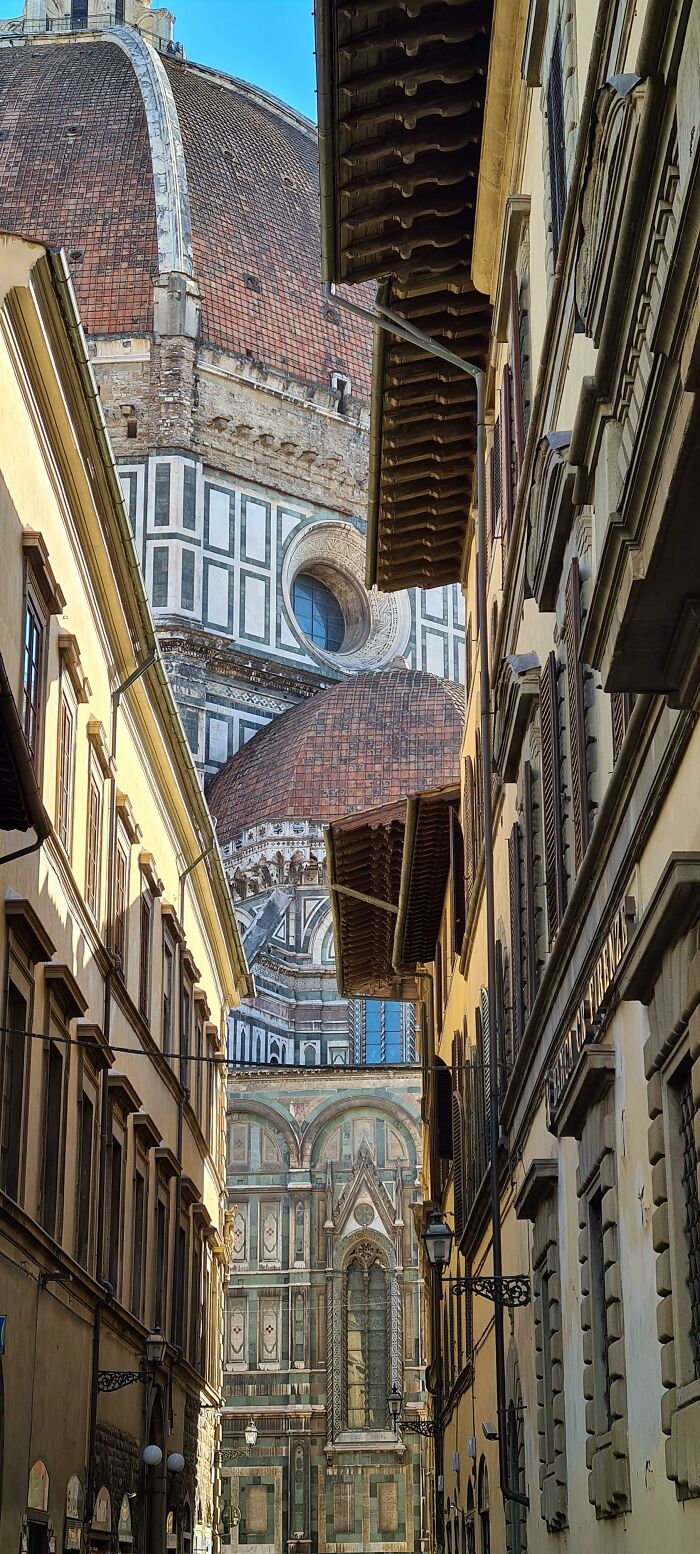 Image credits: Maksele
Lastly, let's not forget green buildings. According to the World Green Building Council, "A 'green' building is a building that, in its design, construction or operation, reduces or eliminates negative impacts, and can create positive impacts, on our climate and natural environment." So it seems that the hope for the future of architecture is using low-waste and reusable materials, living tighter, greener and more mobile.
#34 Walzin Castle On A Cliff Overlooking The River Lesse, A Castle That Started Construction In The 13th Century And Was Restored Several Times Since, Namur, Wallonia, Belgium
Image credits: ManiaforBeatles
#35 San Carlo Alle Quattro Fontane, Lugano, Switzerland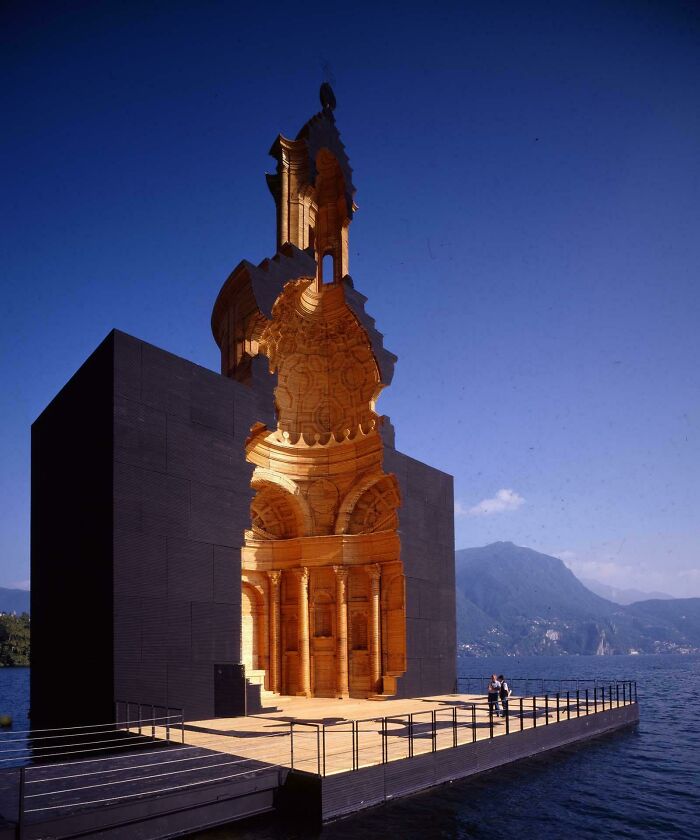 Image credits: Dee_Odj
#36 Architectural Juxtaposition In Clinton Hill Historic District, Which Consists Of 1,063 Largely Residential Buildings Built Between The 1840s And 1930 In Contemporary And Revival Styles Popular At The Time, Clinton Hill, Brooklyn, New York City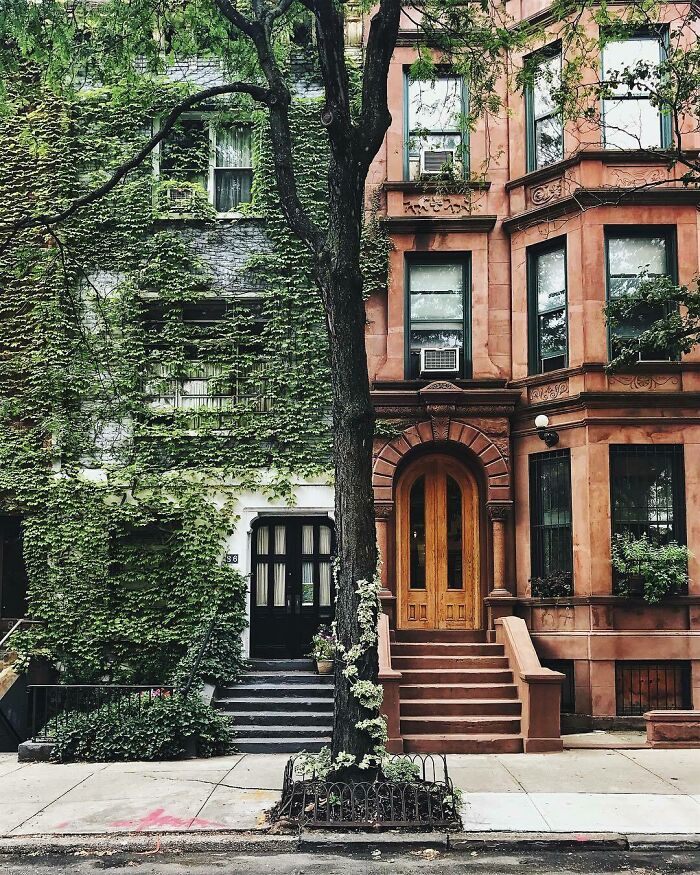 Image credits: ManiaforBeatles
Even though the facts of environmental impact and population rise sound alarming, such architectural trends are giving us hope to be excited about the future of construction. Admire these photos on your screen and try to think about how they reflect our lives. And if that seems like not enough, we have some more stunning architecture right here and here.
#37 Stone House In The Small Village Of Tissington, Derbyshire, England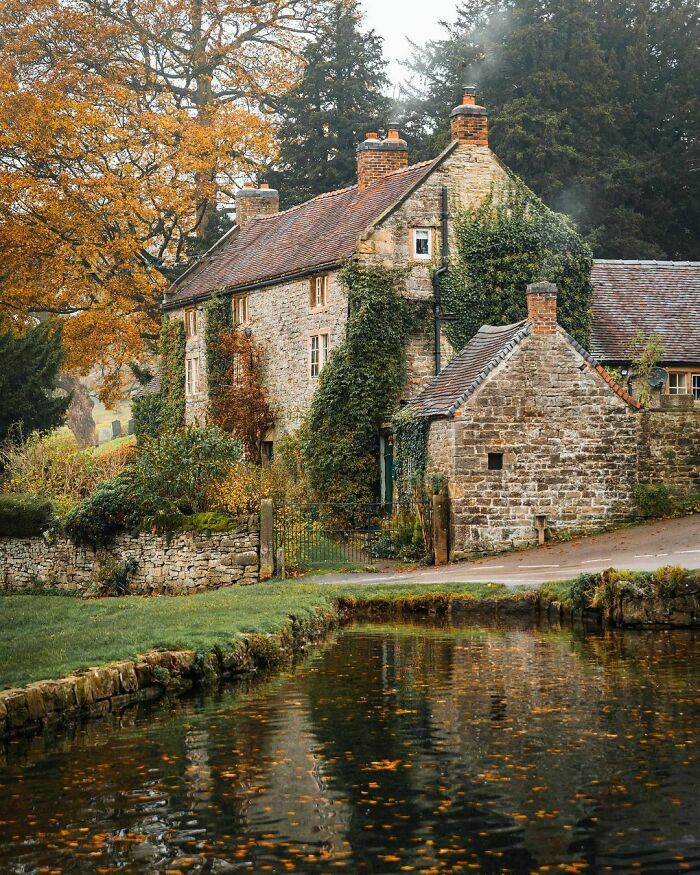 Image credits: ManiaforBeatles
#38 Concrete Turret Of The Félix Potin Building, A 1904 Art Nouveau Department Store With An Exterior Of Moulded Concrete Casts On Rue De Rennes, 6th Arrondissement Of Paris, France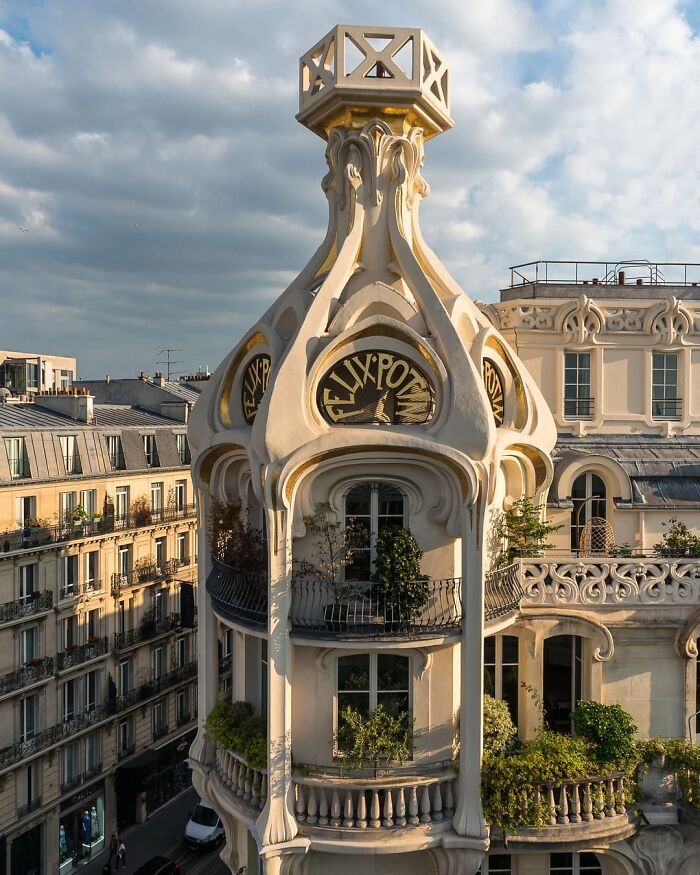 Image credits: ManiaforBeatles
#39 Ghost Sculpture In The Castle Of Vezio, Italy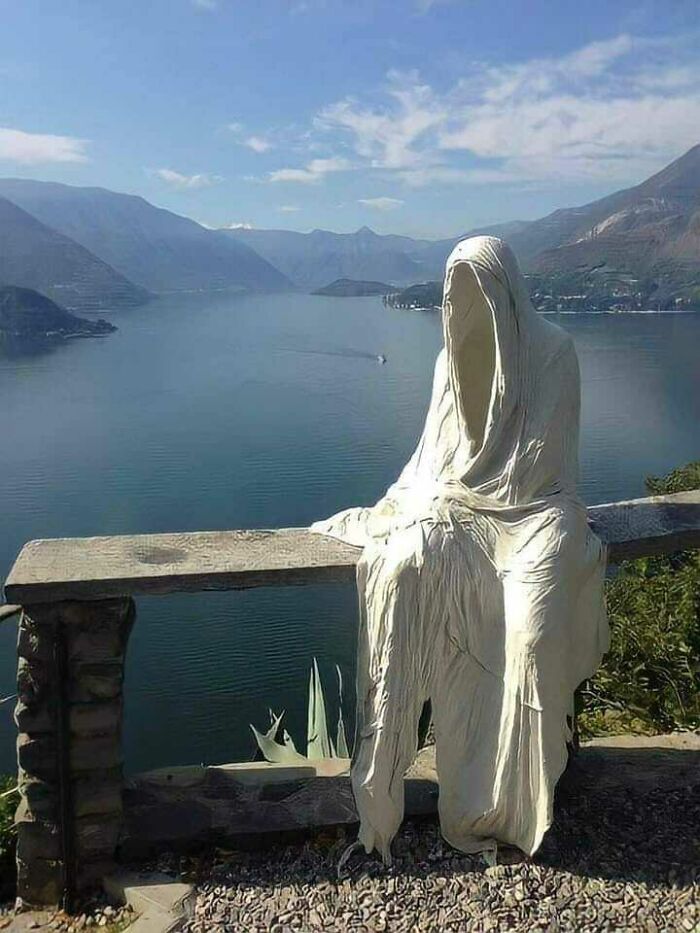 Image credits: karmagheden
#40 Imam Reza Shrine, Mashhad, Iran
Image credits: BrilliantFamous6570
#41 Grand Central Terminal, NYC, The Sun Can't Shine Through Like That Now Due To The Surrounding Tall Buildings. 1929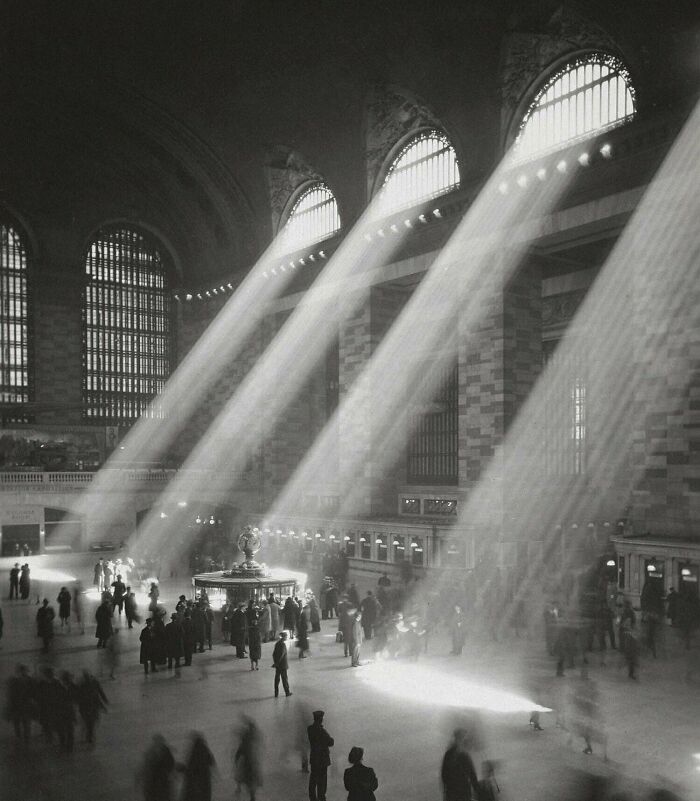 Image credits: SHIVANSH_RTX
#42 Sainte-Chapelle At Paris, France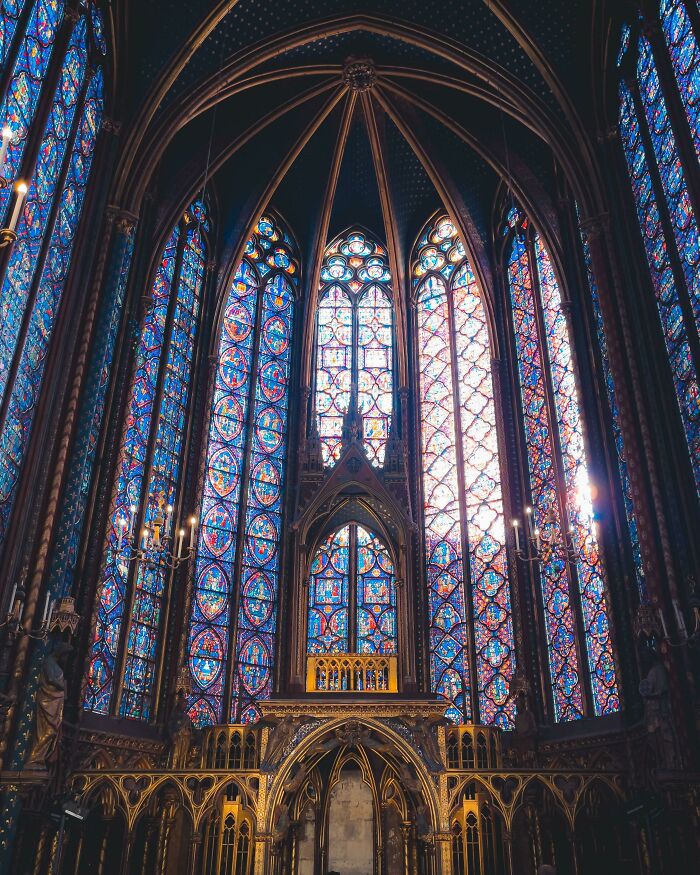 Image credits: chardrizard
#43 Windows Of Paris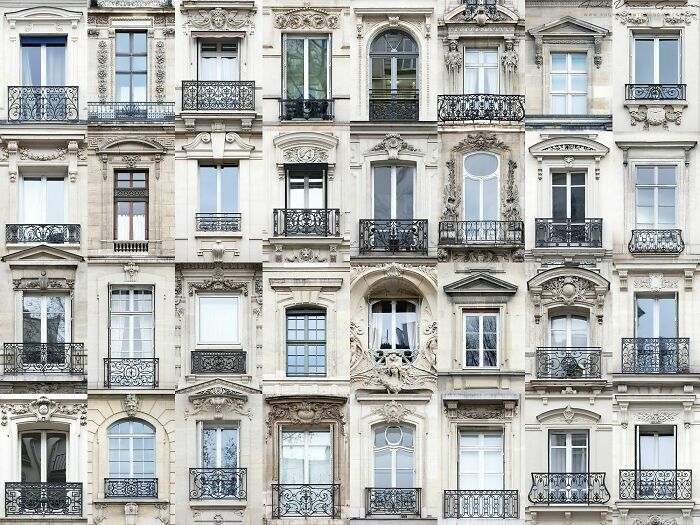 Image credits: TheHammershoi
#44 Traditional Old Wooden Houses In Trakai, Lithuania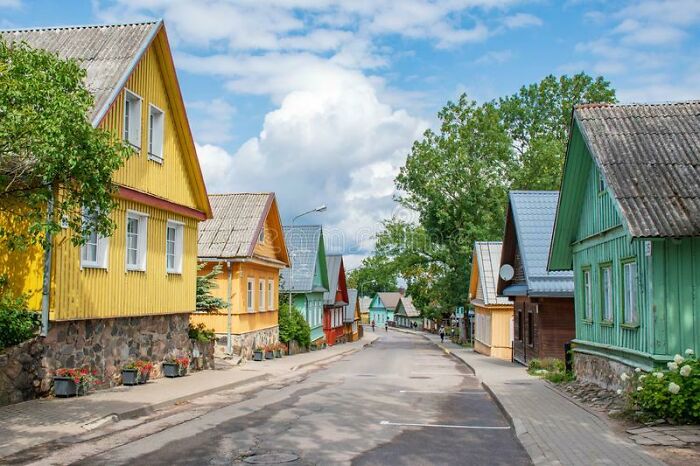 Image credits: 43mysticalSquirrels
#45 Snowy Evening, Oxford University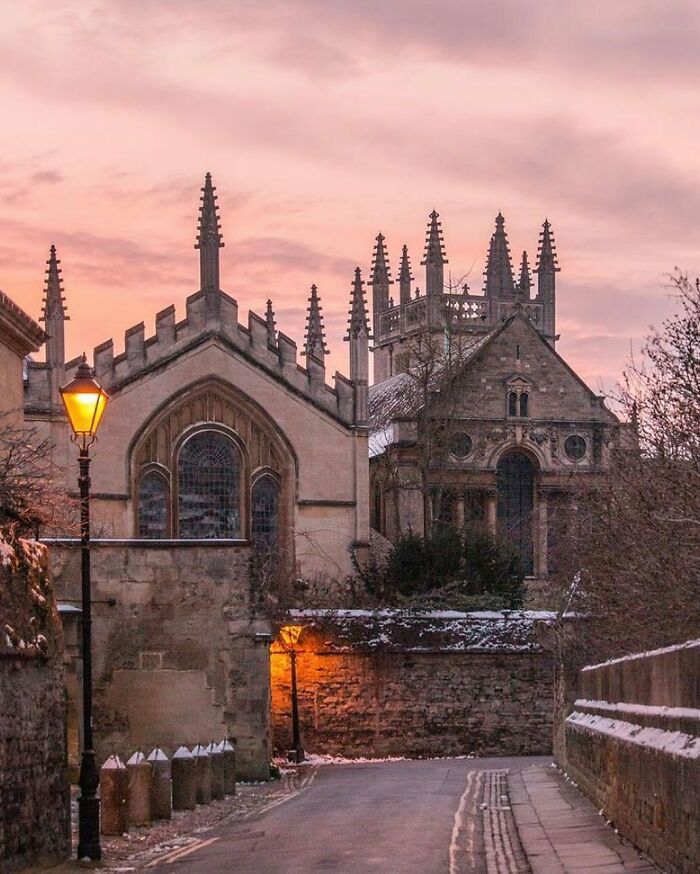 Image credits: granta50
#46 Old Bridge Over A Modern Road. Dublin, Ireland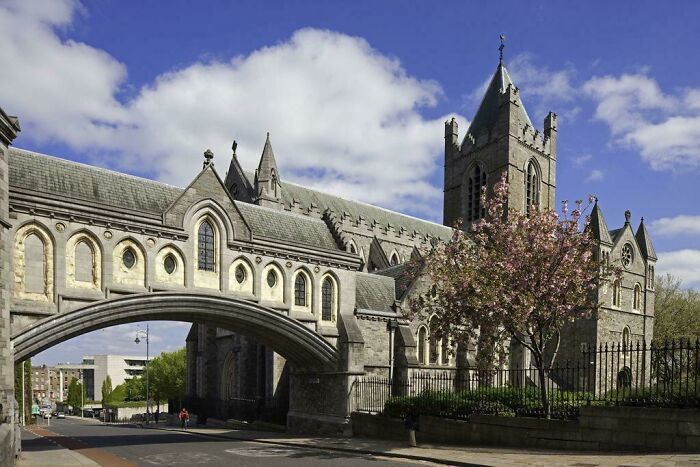 Image credits: trinerr
#47 Top Of Tribune Tower, Chicago Illinois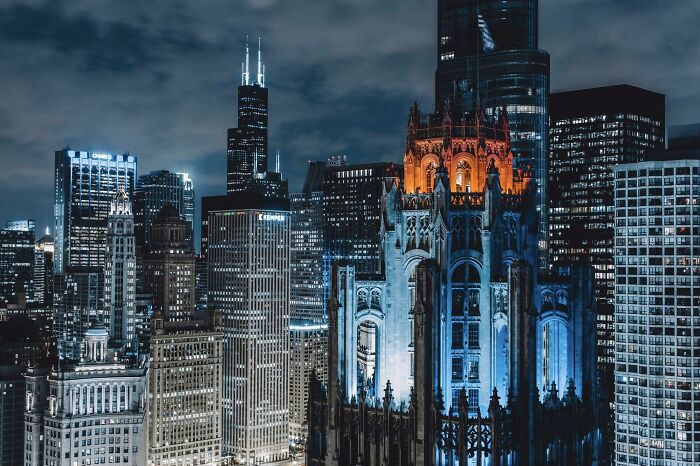 Image credits: MessyGuy01
#48 Cairo, Egypt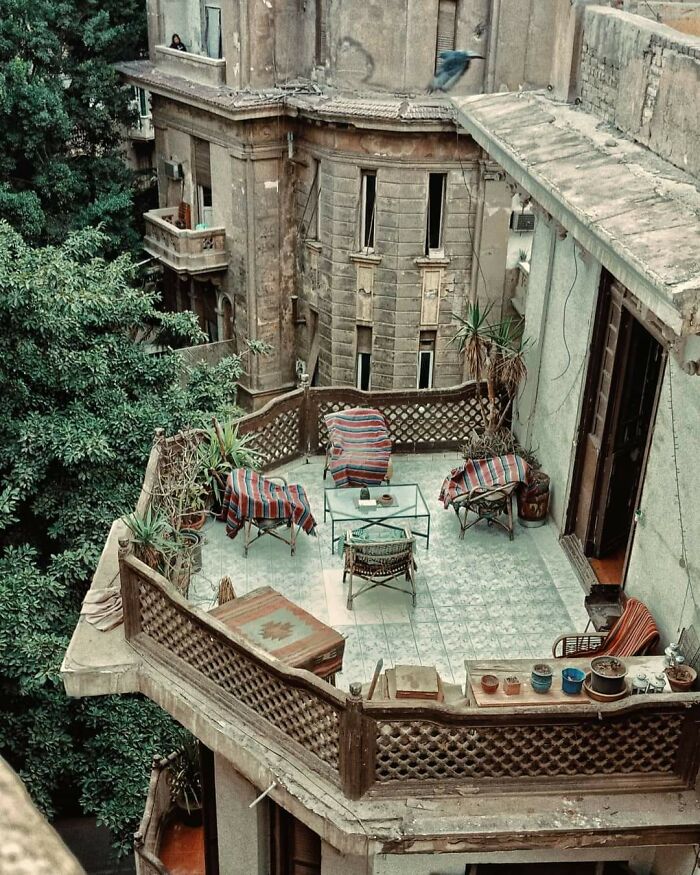 Image credits: manbel13
#49 The Architecture In Some Older Power Plants Were So Unique And Ornate, This One Built In 1925 Was A Neoclassical Design Inspired By Roman Bath Houses. Although It Has Seen Better Days It's Still Beautiful And Dripping In History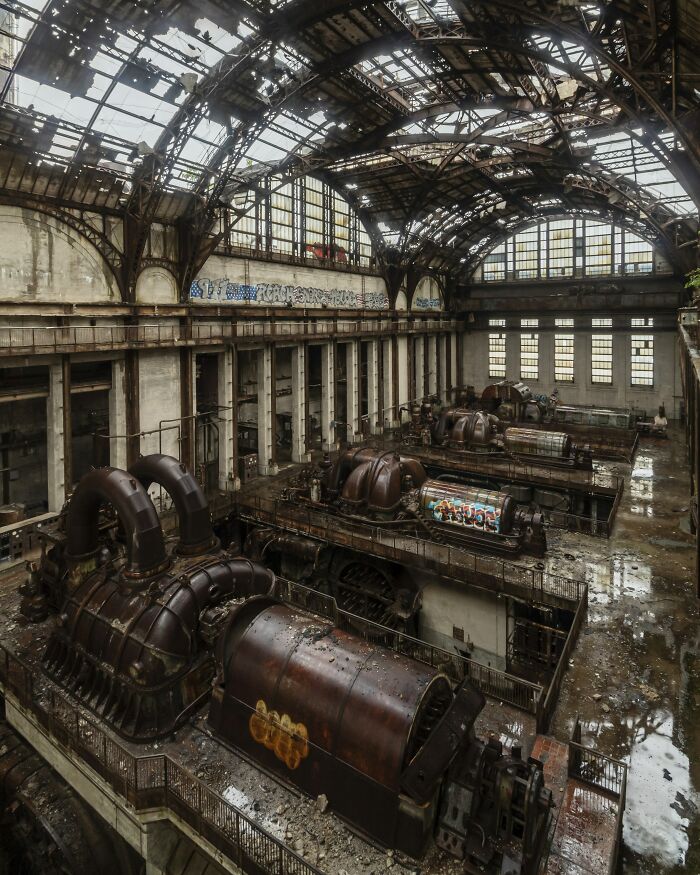 Image credits: st-jawnthebaptist
#50 The First Of The Two Round Houses Constructed In Moscow 9-Storied, 936 Flats, Built In Late 1970s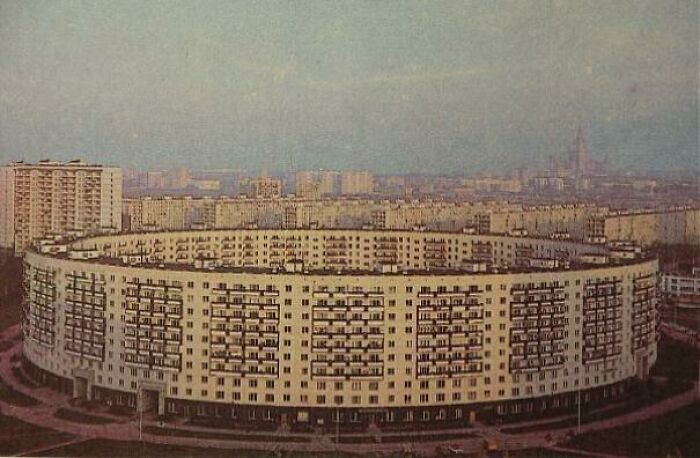 Image credits: ElectronicRhubarb841
Many things can shape a city—its culture, history, social life, or food scene. But perhaps the most distinctive feature would be architecture. Some buildings can completely fascinate you with their astonishing design and pure aesthetics. Through careful urban planning and understanding of the cultural background, the structure of a city can carry you through time
Published in

700-page, Architecture, buildings, Homepage featured, images, interesting designs, interior, Interior Design, interiors, International, Pics, pictures, reddit, subreddit