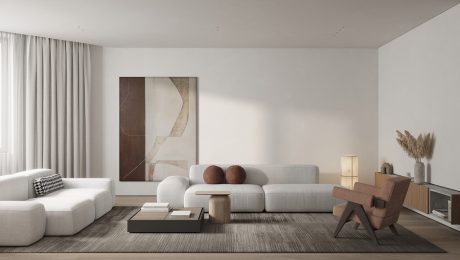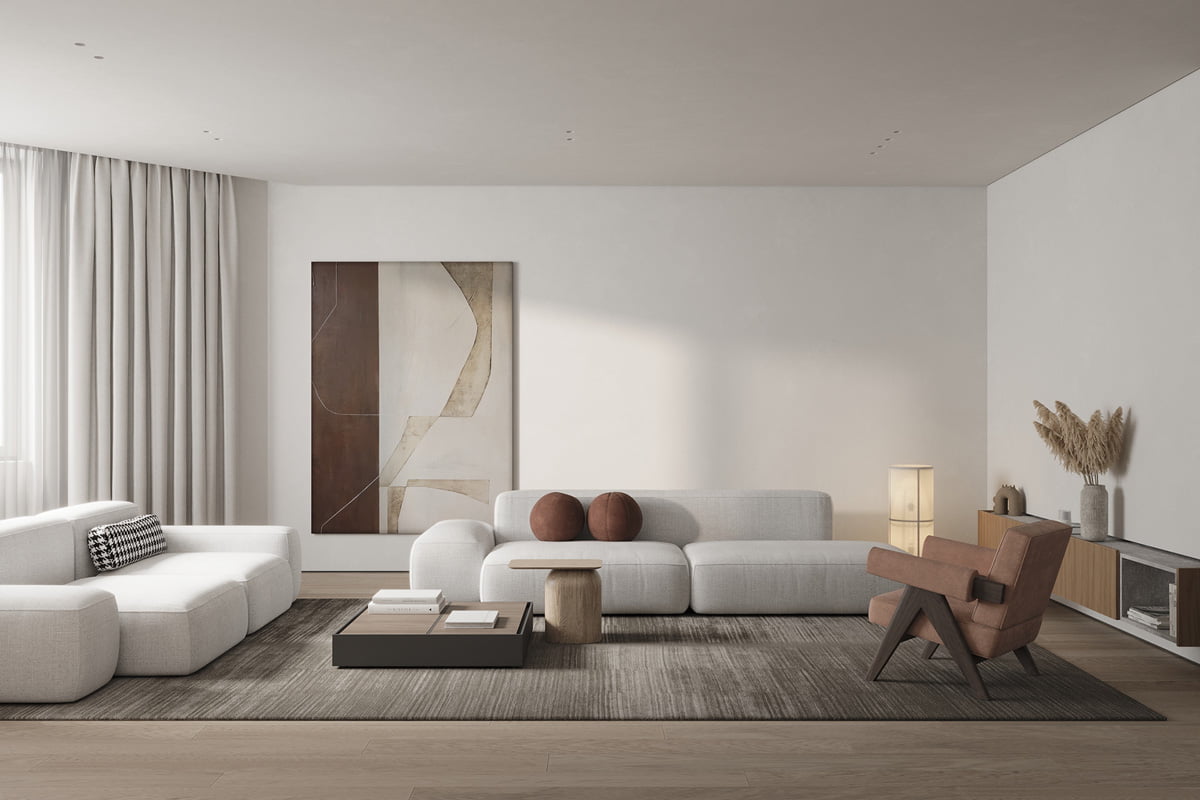 Restful Interior With Brown Accents & Whispers Of Grey (With Floor Plan)
Like Architecture and Interior Design? Follow us …

A woody tone and earthy brown accents bring warmth to this quiet modern home Restful Interior, while a white and gray whisper makes a soothing background. Displayed by ZEWORKROOM Studio, This serene home design features contemporary furniture with a linear aesthetic, subtle modern artwork, fashionable fluted glass elements and chic lighting. The quiet palette and clean layout are conducive to peaceful family life, inspiring relaxation and harmony. That said, the palette becomes a little brighter in the children's rooms, where cheerful yellow accents and red elements infuse a sense of fun into the decor. You can find the floor map of this spacious family home at the end of the tour.
Did you like this article?
Share it on any of the following social media below to give us your voice. Your comments help us improve.
Stay tuned to Feeta Blog to learn more about Architecture and Interior Design.
Like Architecture and Interior Design? Follow us … Thank you. You have been subscribed. A woody tone and earthy brown accents bring warmth to this quiet modern home Restful Interior, while a white and gray whisper makes a soothing background. Displayed by ZEWORKROOM Studio, This serene home design features contemporary furniture with a linear aesthetic,