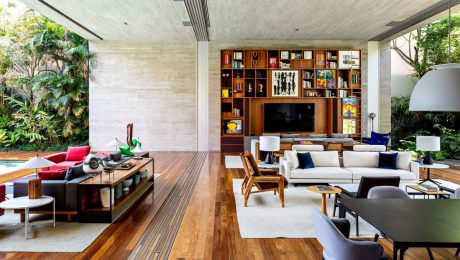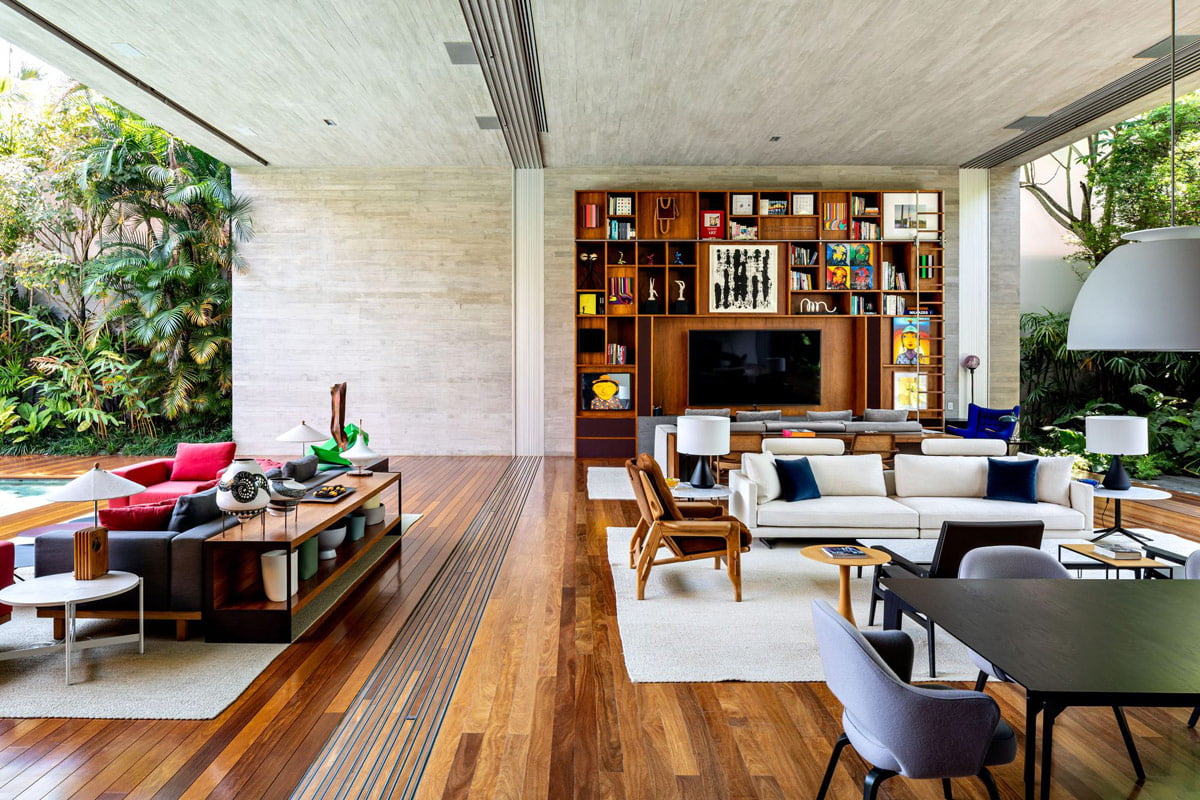 Luxury Open Concept Home With Pool & Party Room In Brazil
Do you like Architecture and Interior Design? Follow us …

Located in a residential area of ​​São Paulo, Brazil, the project concept for this 1280 square meter luxury home began with the pool. Designed by Matheus Farah + Manoel Maia Architecture, this luxurious home design centers around a huge pool that is visible from most rooms in the house, where the easy indoor-outdoor lifestyle is given. The architecture of Ibsen House was created to facilitate shared moments and connected living through impressive large sliding walls, while also providing intimate privacy. The most private space of the home is located underground, where special neon light and acoustic treatments form the Red Room, the best festive hiding place.
Did you like this article?
Share it on some of the following social networking channels below to give us your vote. Your feedback helps us improve.
For more information on the real estate sector of the country, keep reading Feeta Blog.
Do you like Architecture and Interior Design? Follow us … Thank you. You have been subscribed. Located in a residential area of ​​São Paulo, Brazil, the project concept for this 1280 square meter luxury home began with the pool. Designed by Matheus Farah + Manoel Maia Architecture, this luxurious home design centers around a huge
Published in

#interior design, #librarydesigns, brazil, Design Gallery, design objects, Designs by Style, Featured, Featured Articles, furniture, Furniture Design, house, house decoration, house design, house tour, interesting designs, interior, Interior Decoration Ideas, Interior Design, interiors, International, Luxury, open plan