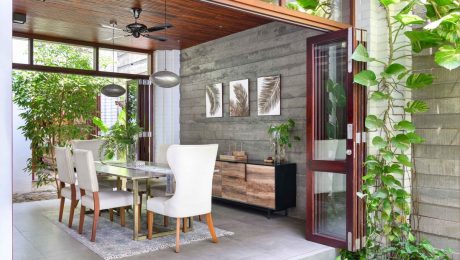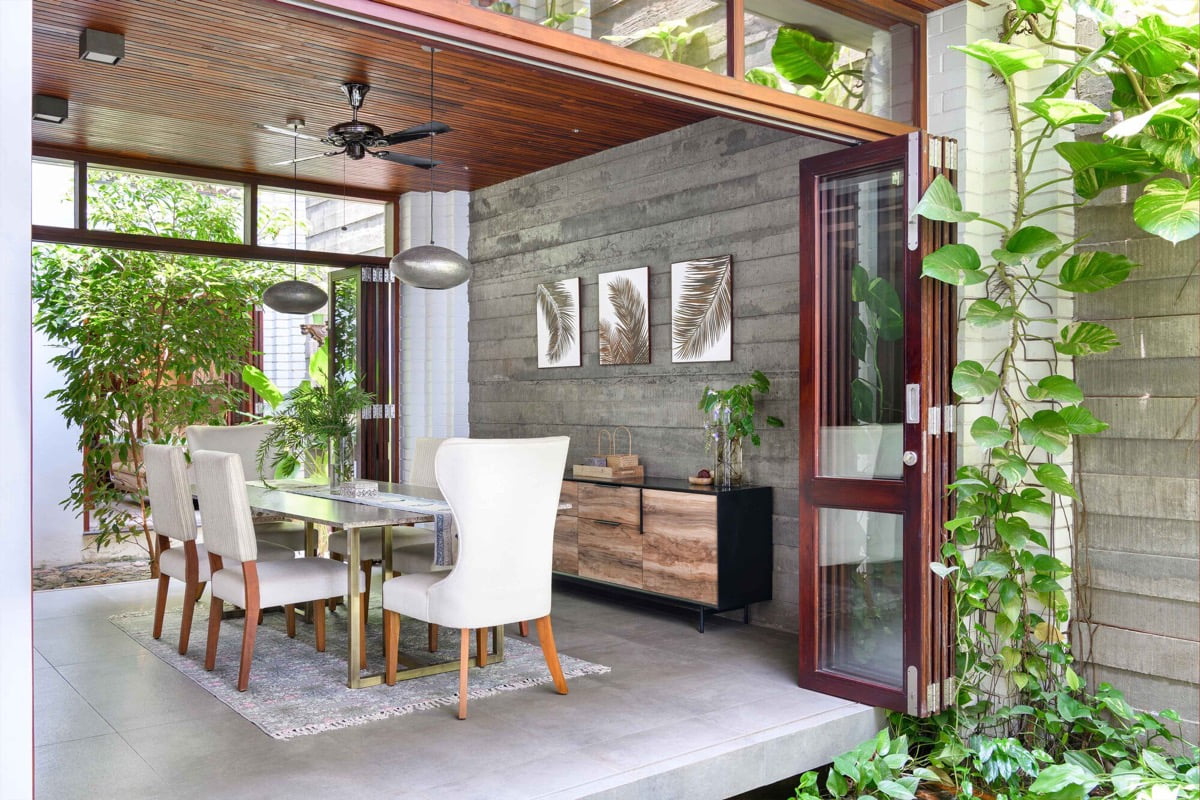 Modern Indian House With A Beautiful Indoor Pond
Like Architecture and Interior Design? Follow us …

A slow, nature-kissed serenity flows through this modern Indian house design, which was created by the talent at an architectural firm. Developing Radical Aesthetics. From the outside, the modern home is trimmed with mature palms and established plant beds that frame the fresh white image of asymmetrical architecture. Inside the house, a bold staircase design dominates a wide entrance that leads into open and airy lounges. The simple yet elegant accommodations pause at bright courtyards that provide a blissful breeze. One sun-stained courtyard has a beautiful koi fish pond that provides vibrant color, life and quiet entertainment to family members of all ages.
Did you like this article?
Share it on any of the following social media below to give us your voice. Your comments help us improve.
Like Architecture and Interior Design? Follow us … Thank you. You have been subscribed. A slow, nature-kissed serenity flows through this modern Indian house design, which was created by the talent at an architectural firm. Developing Radical Aesthetics. From the outside, the modern home is trimmed with mature palms and established plant beds that frame
Published in

#architecture, #interior design, bedroom design, Bedroom Designs, courtyard, decor, Decoration, decorations, Design, dream house, Featured, furniture, Furniture Design, home, Home Decor, homes, house, house decoration, house design, House Tours, houses, India, interior, Interior Decoration Ideas, Interior Design, interiors, International, modern