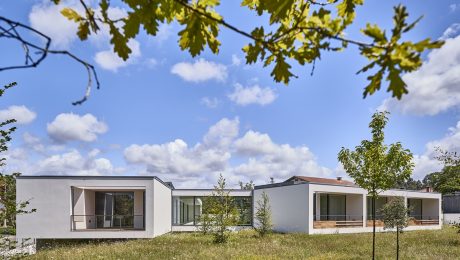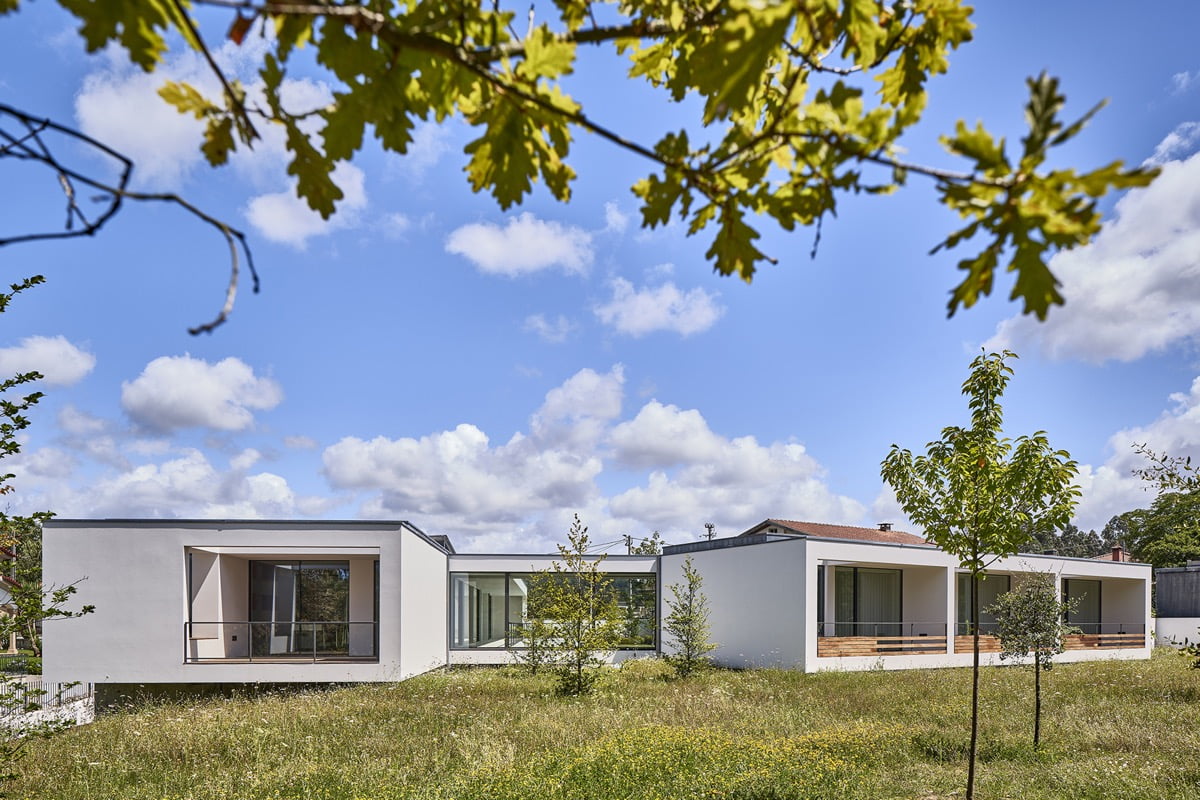 A Modern House On A Challenging Sloped Terrain
Like Architecture and Interior Design? Follow us …

Negotiating the rugged, sloping terrain, this modern home design in Santa Maria Da Feira, Portugal, is arranged to prioritize beautiful open views and a peaceful connection with the garden. Created by an architectural firm Lopes da Costa Workshop, the luxury house is focused mainly to the south, where it encompasses an outdoor swimming pool and a fixed sun deck on two sides. The elbow that connects the two sloping volumes of the home is a glazed corridor that bridges the soaked, grassy garden below. The south / north-facing slope of the site produces a false basement that pockets a comfortable TV lounge and covered parking lots between the support areas.
Did you like this article?
Share it on any of the following social media below to give us your voice. Your comments help us improve.
Like Architecture and Interior Design? Follow us … Thank you. You have been subscribed. Negotiating the rugged, sloping terrain, this modern home design in Santa Maria Da Feira, Portugal, is arranged to prioritize beautiful open views and a peaceful connection with the garden. Created by an architectural firm Lopes da Costa Workshop, the luxury house