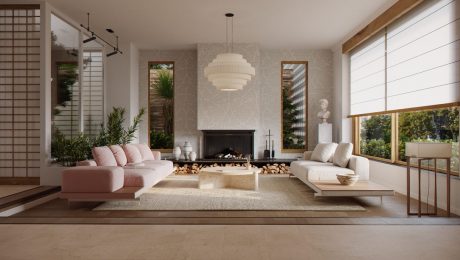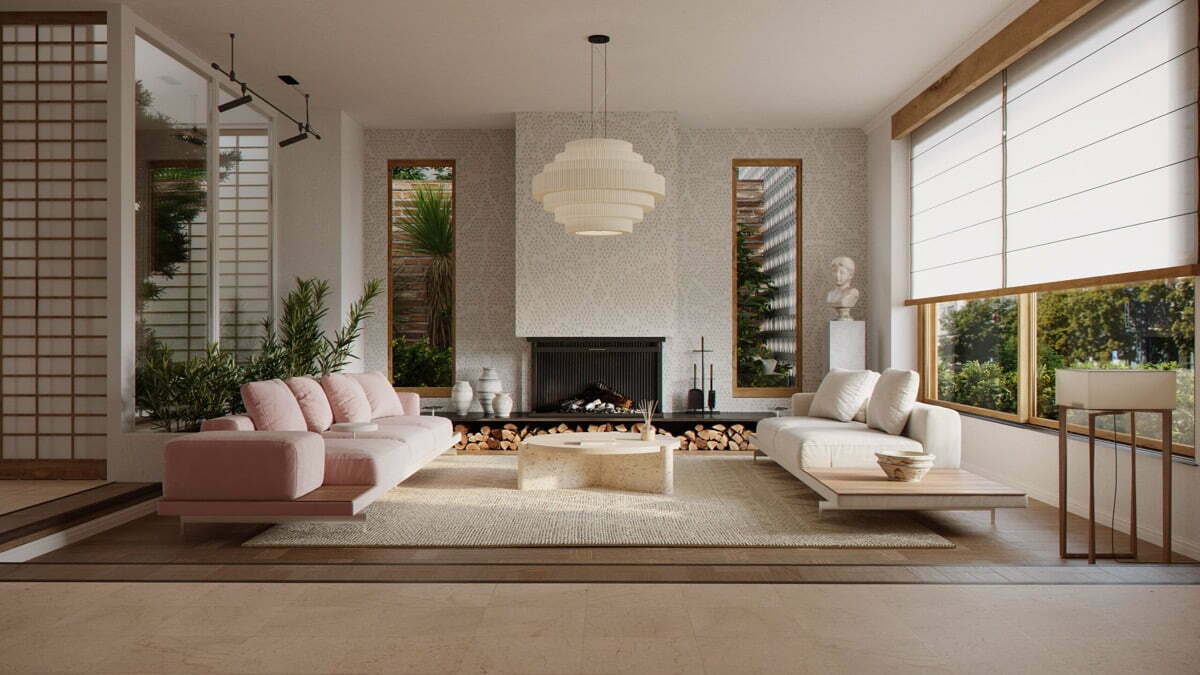 Modern Japanese Interiors With A Sense of Serenity
Do you like Architecture and Interior Design? Follow us …

A sense of serenity gently flows through these two modern Japanese-style interiors, one large and luxurious, one small and neatly shaped. A soft palette of cream, ivory, beige and light wood tone creates a calm cohesion. Isolated aspects of color shake the building one, in the form of an inviting reddish pink sofa, coral accented wall art and a projection of a ground-floor bathroom. Clusters of vivid greenery inspire beautiful sights around the luxurious cushion, evoking zen energy. Wooden clad walls and smoothly hidden storage volumes line the walls of the second, narrow property, where a wall of textured tile adds a shining focus.
Did you like this article?
Share it on some of the following social networking channels below to give us your vote. Your feedback helps us improve.
Do you like Architecture and Interior Design? Follow us … Thank you. You have been subscribed. A sense of serenity gently flows through these two modern Japanese-style interiors, one large and luxurious, one small and neatly shaped. A soft palette of cream, ivory, beige and light wood tone creates a calm cohesion. Isolated aspects of