Pros & Cons of Using Marble in the Kitchen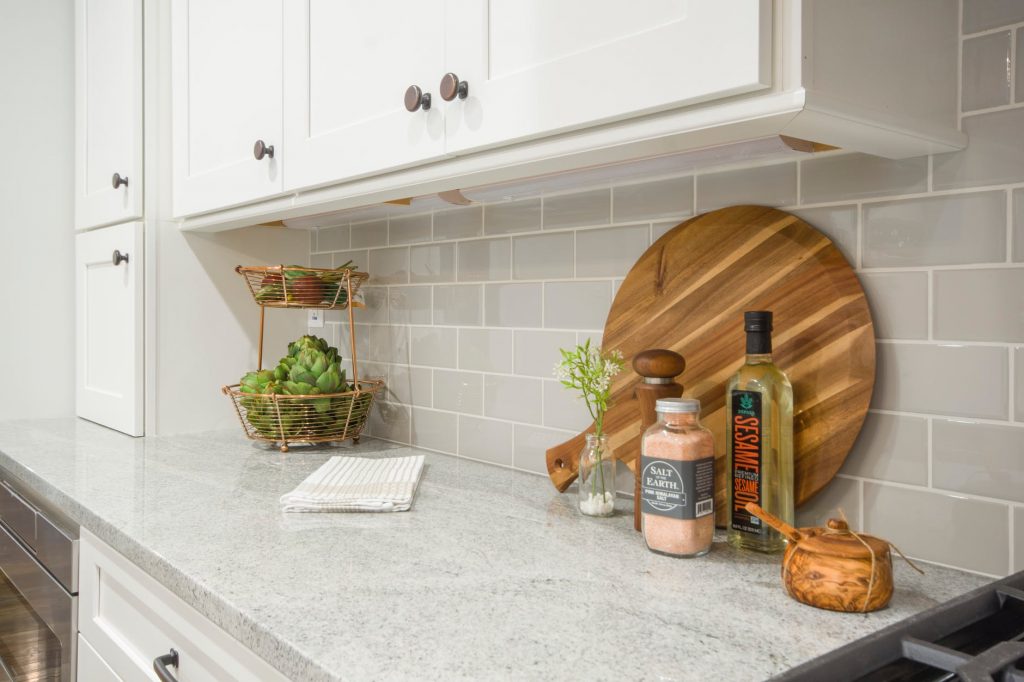 One of the most commons things we hear is, "We're thinking about putting marble countertops in
our kitchen, what do you think?" Marble countertops are beautiful and make a
great addition to a home if you're looking to create a contemporary-style
kitchen. But some are wary of the stone, so get the truth about putting marble
in your kitchen!
Do Marble Countertops Stain?
When homeowners are considering their options for their kitchen countertops, the counter's
resistance to stains is always a big factor. Marble is more porous than
materials like quartz and granite, allowing for substances like oil to more
easily stain and seep into the stone. But many homeowners with marble kitchen
counters have said they don't notice stains becoming a big issue. Yes, grease
and oil may absorb into your marble, but if your counters are sealed well,
staining is not a major concern. Those with marble countertops say that small
stains are easily cleaned and will disappear in time.
Is Scratching & Etching a Problem for Marble Counters?
Marble is a softer stone than granite or quartz, meaning that it allows for scratches, chips, and
etching. The etching is when water and acidic liquids can leave slightly visible
markings. Homeowners with marble kitchen countertops note that scratching and
etching are more of an issue than staining, though these marks aren't incredibly
noticeable. Over time, these scratches and marks become less and less obvious,
and with the proper care, your counters will gain a slight patina (a gloss or
sheen on a surface resulting from age or polishing) that also helps to hide
scratches or water rings. So, yes: Marble countertops are more easily scratched
and etched than other materials, but it's up to the homeowner to properly
maintain them. Perfectionists may not be able to live with the markings, so
this factor is mainly a personal preference.
How Does the Cost of Marble Compare to Other Materials?
The cost of
countertops varies based on style and type, as well as the size of your
kitchen. Natural stone materials such as granite and marble are more expensive
that other options like quartz. Many assume that marble is on the pricier end
of the spectrum, but many marbles have about the same cost of less expensive
granite countertops. Depending on your budget, marble can be a very affordable
option!
Should You Get Marble Countertops in Your Kitchen?
There are certainly are lot of countertop options for homeowners to choose from including quartz,
granite, tile, and marble. The material you choose will depend on the look of
the kitchen you want and how often you plan on cleaning and maintaining your
counters. For those who want a low-maintenance countertop that doesn't stain or
scratch easily, marble may not be the best choice. But for others who know they
want the unique look of marble and are okay with small imperfections, marble
countertops are a beautiful, affordable option for any kitchen.