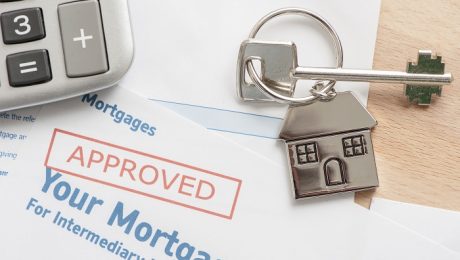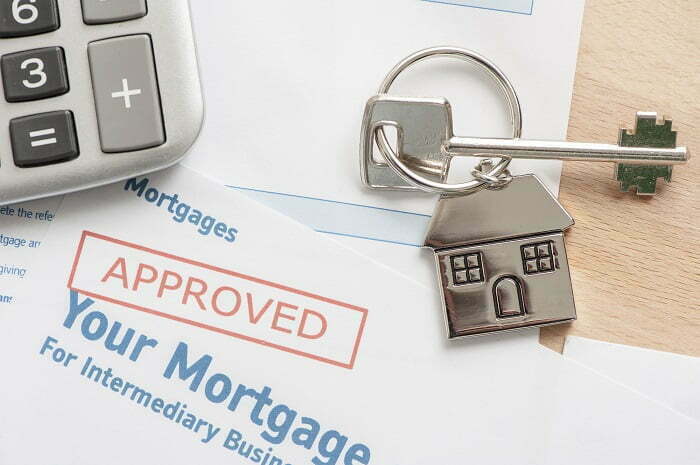 Things You Need to Know About Mortgage Housing in Pakistan
Pakistan has been one of the most difficult countries to secure a home loan. Very few banks offer and eagerly market mortgages, and those that do often have tedious and daunting conditions. As a result, home mortgages in Pakistan have historically been as low as the equivalent of just 0.3 percent of the country's total gross domestic product (GDP).
However, this figure has started to improve gradually due to the initiatives of the ruling government aimed at moderating the access of Pakistanis to home ownership. The government of Pakistan has launched an ambitious push to build 5 million affordable homes under the Naya Pakistan Housing Scheme and consequently relaxed various bank rules governing mortgages, making it more convenient for poor families to secure home loans.
What is a mortgage?
The term mortgage originates from the financial system of lending. It is a typical loan that is used to buy or keep a home, land or other types of real estate. In mortgage financing, the borrower unconditionally agrees to pay the lender over time, normally in a series of consequential payments that are secured to form a figure higher than the original amount of the loan. The property itself serves as collateral to secure the loan.
A borrower must apply for a mortgage loan through one of the trusted lenders, ensuring that the necessary conditions and requirements are fully met including minimum credit scores and down payments. Mortgage applications are passed through a rigorous insurance and review process before they are approved. La types of mortgage loans vary according to the needs of the borrower, for example, conventional and variable loans. However, in countries like Pakistan, mortgage financing is restructured in the light of various principles in line with the banking system and economic dynamics of the country.
How mortgages work
Individuals and businesses around the world are using the mortgage finance model for to buy real estate without having to pay the full purchase price in advance. The borrower repays the obtained mortgage loan with an additional amount for a defined period of time in a series of regular payments until they to own the property free, clear and by all legal means. Mortgages are also known as property claims or foreclosures against the property. If the borrower fails to pay or fails to pay the mortgage, the lender has the right to foreclose on the property.
The Mortgage Process: How to Apply for a Mortgage?
Home mortgage lenders begin the process by submitting an official application to one or more mortgage lenders. The lender requests proof that the borrower is quite capable of repaying the loan. This index may include bank statements, the most recent tax returns, and proof of current employment. The lender will also do a mandatory credit check.
If your required credentials are complete in all respects, and therefore acceptable, the application is approved. The lender will proceed by offering the required amount of loan at a certain interest rate. However, the fixed interest rate is a reason why many people in Muslim countries strongly oppose the acquisition of bank loans. Alternatives to interest, like other financial models, still lead to convincing people.
If the question in your mind is how I am pre-approved for a home loan, then the answer is simple. Homeowners can also choose to apply for a mortgage after choosing the property they are looking to buy or while they are still. in the hunt for the right property, this process is known as pre-approval. Being pre-approved for a mortgage can enable buyers to keep a margin in a demand-sensitive housing market where sellers need a full guarantee whether the buyer will have the money to back up their offer.
Once a buyer and seller agree on the terms of their property, they or theirs real estate agents meet at what is called closing. This is the meeting where the down payment is made by the homebuyer or on his behalf to the lender. Once the down payment has been received, the contract stating all the terms is signed and the seller agrees to transfer ownership of the property to the buyer and receive the mutually agreed amount of money. Therefore, the buyer signs any other mortgage documents as needed.
Purposes and types of mortgage loan
A mortgage loan is obtained by borrowers for multiple purposes; however, all of the mortgage loan applications fall within the real estate sector. These loans serve as an aid to buying property. Some of the most common mortgage types and types include:
New home construction
This type of mortgage loan is extended to people who already own a piece of land and need financial support to cover the cost of building a mortgage. house on that earth. The disbursement of this type of mortgage is made in installments during the construction phase by appraisal of the Invoice Amounts (BOQs) submitted by the mortgage applicant duly audited by an approved appraisal agency authorized by the bank.
Purchase of land and construction
This form of loan is given to the customers who are looking for to buy land with the aim of building a house on that land. The disbursement of a certain amount of this loan is made on the purchase of the plot by the customer, and then the rest of the amount is released in installments during the construction phase by estimating the Invoice Amounts (BOQs) submitted by the mortgage applicant. duly audited by an approved rating agency authorized by the bank.
Home purchase
As its name suggests, this type of mortgage loan is obtained for buying a house that is already built. This can either be a pre-owned house or in the other case a newly built one.
Renewal
This mortgage loan is extended to those who already own the home ownership, and needs funding for renovation. The disbursement of this loan is made in two installments after the borrower has provided BOQs duly audited and authenticated by an approved rating agency authorized by the bank.
Home mortgage in Pakistan
A recent study by the Pakistan Housing Finance revealed the fact that there is a healthy demand for a home mortgage loan in pakistan driven by the upper-middle class families in various cities of the country. The report studied 26 Pakistani cities and found that with the right products, systems, financing and less stringent conditions, lenders could possibly have around 500,000 new borrowers. The study set the probative value of the mortgage market at about $ 4 billion with growing inflows into the country's financial system driven by favorable government incentives.
Various institutions in Pakistan offer mortgage loans. If you are wondering how to apply for a mortgage loan, all you have to do is trust the information on this blog and visit any of the banks that offer mortgage loan in Pakistan. Some reliable banks that offer decent mortgage products with unbiased terms are Bank Al-Habib, National Bank of Pakistan, Standard Chartered, Askari Bank and more. Some other forums where you can get reliable information about mortgage loan in Pakistan include:
Pakistan Mortgage Refinancing Company (PMRC)
PMRC is a Mortgage Liquidation Facility established by the State Bank of Pakistan to address the long-term financing limit in the banking sector and to promote housing finance to the fullest. PMRC serves as an assured source of long-term funding at competitive rates. You can visit the PMRC website to learn more about mortgage financing.
Home Construction Finance Company (HBFC)
Established in 1952, HBFC is the only housing finance institution in Pakistan set up by the Government of Pakistan. Its services are focused on providing funding for the housing needs of lower and middle income citizens. HBFC serves through its deep-rooted and national footprint of 51 Branches serving citizens across the country.
Conclusion
Real estate mortgage loan in Pakistan has never been a popular choice historically. This is because Islam strongly prohibits both borrowing and lending money in exchange for interest, which means that borrowers end up paying a much higher amount against the figure actually acquired. Therefore, the majority of Muslims prefer to avoid typical mortgages when buying property. Instead, they go for alternatives like rent or rented houses.
However, in recent times, with government initiatives and incentives aimed at helping the lower middle class buy a home of their own, we have seen a significant increase in the number of mortgage loans obtained during the ongoing financial year.
---
Pakistan has been one of the most difficult countries to secure a home loan. Very few banks offer and eagerly market mortgages, and those that do often have tedious and daunting conditions. As a result, home mortgages in Pakistan have historically been as low as the equivalent of just 0.3 percent of the country's total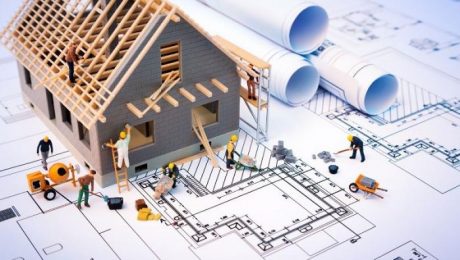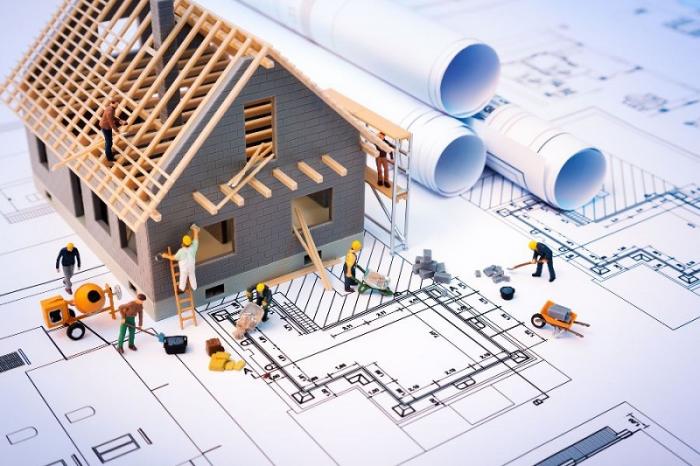 Build a house with a limited budget
Owning a home is often viewed as a dream. It happens to many people that the construction of theirs dream home exceeds their budget limits. In other words; it's not in your power to build now everything you'd like your new home to have. However, this dream can be easily achieved with dedication and long-term planning.
There are many materials or construction techniques that are less expensive and can lower the budget by a few zeros. These tips and tricks can save you money while building a house in Pakistan. Therefore, it is safe to say that building a house with a limited budget is possible.
In this blog, we bring you a selection of tips and tricks that you can use to lower the overall costs of your house.
Before starting with the purchases, it is necessary to have a detailed calculation of the required materials and the exact quantities. This is important to avoid buying more: this involves a higher cost because there is no possibility to negotiate a reasonable price for a quantity.
Al save money when building a house, you need to be properly informed. Only then will you know what to expect and be able to better manage your resources. Don't go payment about hiring without knowing exactly what you want; this will only make you lose money.
Ideally, you should dedicate yourself to researching the professionals who carry out this type of project, their work history, what tasks they perform or what their main duties are. It is also necessary to find out their professional fees to deal with various options, compare prices and ultimately make better decisions.
One of the biggest secrets we can share with you is to save while building a house is that you work only with honest, trained and experienced professionals. If you don't, you'll most likely end up dealing with construction errors that will cost you a lot of money in the long run.
Honest professionals (from architect to builder) will focus on helping you and avoiding waste your resources. This means that they will not be with you out of sheer financial interest, as they are sincere, loyal and honest professionals.
Sign a fair contract with the construction company:
If you are determined to save money when you build a house, you need to be clear that the contract with the construction company can have a profound effect on your budget. Construction is responsible for most of your budget as it is usually up to 80% of the total budget in most cases.
There are others residual expenses, such as a geotechnical study. That's why you need to make sure that you sign a fair agreement with the construction company so that you don't end up paying more than the bill.
To do this you need to get advice from the architect and the surveyor, which is why they should be independent of the construction company.
It has become one of the most preferred elements to build modern houses. On the one hand, it saves costs by covering the walls with plaster or cement, and on the other hand, they have become one of the essential pieces of the industrial style and even the minimalist, in some cases. In addition, it is a very durable material that does not need maintenance.
Concrete blocks are in vogue and are a great choice to build your house. It is a cheap material made of cement, water, sand; it is highly resistant to any environment. You can create great architectural designs with concrete, including spiral staircases and Roman columns.
Install constant insulation
Renewing insulation every two or three years is a big mistake because it will cost you a lot of money. Therefore, if you want to save by building a house, you should install permanent insulation of the thick work.
For example, the foundation could be covered with special waterproof paint and the walls with polystyrene or fiberglass.
As for the roofs could be covered with wooden or ceramic tiles, which overlap like tiles and which act as excellent insulating and waterproofing agents.
Environmental insulation is ideal for taking care of the environment, but we recommend choosing more affordable materials if you plan to save as much money as possible.
Trying not to put on good insulation to save on the work is typical. In the long run, you will get exactly the opposite of what you are looking for, as you will spend a lot more on air conditioning, in addition to unnecessarily damaging the environment.
Avoid excessive walls and doors.
Excessive wall construction, as well as the extensive installation of doors in your new home, can significantly inflate your budget.
Assess the possibility of hiring an open concept design mainly because you could spend more time at home in the future because of the severe health crisis we are experiencing because of Covid-19.
Avoid enclosed spaces when choosing constructions that offer you a greater sense of spaciousness and freedom. That way, you won't feel trapped in yours own home, and you will also save good money during the construction phase. Additionally, you will not have to make any reforms in the future that will also be favorable to your finances.
Because this is the most basic and essential part of any construction, experts do not recommend maintaining it. It's better invest in the desired amount use a perforated foundation, where unique columns are drilled into the ground and then filled with concrete. Then, a monolithic grid is installed above the ground. There is still a minus sign: if the soil has a different density in one place or another, there is a risk of collapse of some pillar. Therefore, soil analysis is done in advance.
There's another great option – this is a streaked foundation. It has great support area, which makes the foundation more reliable. The base will not crack while it is fully settled, even with a small landing.
Choose affordable and durable materials

.
Choosing affordable and durable materials is also a great strategy to save money while building a home.
Be sure to choose the ones that suit the climatic conditions of the place where you will live, to be comfortable all year round in your new home. Bricks and concrete blocks are two great cost choices, and the best part is that they are more affordable than many other building materials. After all, it's not about offering style, beauty and elegance when you build your home with cheap and durable materials. Keep in mind that you can achieve incredible results if you work hand in hand with high-profile professionals.
It's a great way get a perfect floor that is decorative and cheap: smoothed concrete. This is completely smooth to a uniform appearance. You can use it in a variety of ways. Mix it with a few tiles for more fun touch. Another alternative is to mix the cement with colored pigments to have a different color. Finally, you can leave it with the base color of the cement to make it look perfect.
So, here are some things to look for when selecting yours to build a house on a limited budget in Pakistan. Read this piece and try to incorporate these tips into tricks to build your house.
If you have any other questions or suggestions, leave a comment in the comments section below, and we'll get back to you as soon as possible.
---
Owning a home is often viewed as a dream. It happens to many people that the construction of theirs dream home exceeds their budget limits. In other words; it's not in your power to build now everything you'd like your new home to have. However, this dream can be easily achieved with dedication and long-term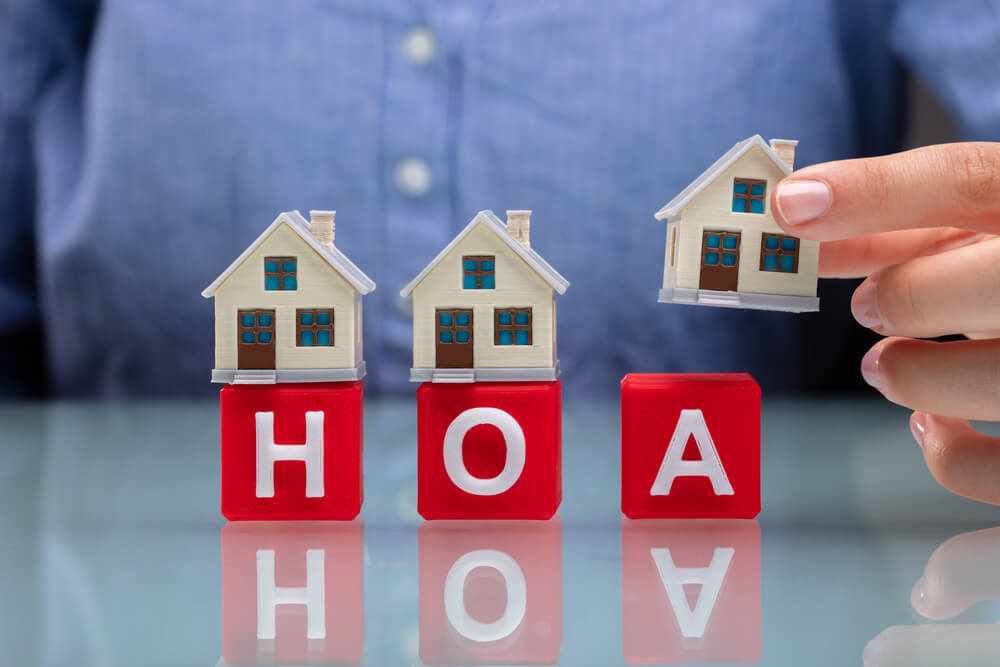 Advantages and Disadvantages of Homeowners Association
If you want to understand the pros and cons of HOA living, you must first understand what HOA is, what they do, and how they affect homeowners.
HOAs – what are they? This is a common question. The term simply refers to homeowners' associations. An association of homeowners manages a community for the benefit of its residents.
What does HOA mean in Housing?
Homeownership associations exist to manage residential communities, keep a limited appeal, and keep property values ​​high. In addition to maintaining boundary appeal and preserving property values, associations of property owners manage residential communities. Home developers are the ones who initiate the association.
Following legal advice, the programmer drafts the governing documents of the association. Regulations, amendments, rules and regulations, and articles of incorporation are among the documents.
Simply put, it lives in a house that is part of an association of homeowners. Although there are many benefits to living in HOA, it may not be for everyone. Living in an HOA community, for example, gives you access to amenities you wouldn't have it otherwise.
What is the purpose of HOA?
As soon as you transfer to the homeowners association, you become a member. HOA's governing documents are automatically applied to you as an HOA member. The documents outline what you are and are not allowed to do as a homeowner. Rules like this help keep property values ​​and keep neighborhoods safe.
Managing an HOA involves taking care of the best interests of the community, enforcing rules, and setting the amount for fees. A review of the HOA's governing documents is recommended before transferring to a homeowner's association.
You will be able to get acquainted with the covenants and rules that must be followed if you relocate. Before you decide. Buy or luo house within the community, it is a good idea to determine the health of the association.
Advantages of HOA
Here are some benefits of HOA to help you make a decision.
1. HOAs are responsible for the maintenance of common areas
The aesthetic appeal of a well-groomed community extends to the ease of living within it as well. A landscape without rubble, trimmed trees and blooming flowers bring harmony and peace. The well-being of a community is important, and it is comforting to know that these services exist.
The benefits of living in a community with HOA include shared community areas maintained by the organization. Landscapes, swimming pools, playgrounds, barbecue areas and community centers are included.
The spaces can be enjoyed without having to worry about maintenance. In addition to preserving the landscaping in front of each unit, some HOAs also maintain landscaping in the backyards of residents.
2. Consistent value for each property
Property values ​​are a major reason people buy into HOA. Your board helps protect your investment and ensures that its value remains the same. It is the responsibility of the owners to maintain their lawns, homes and personal property in accordance with community law. There are many benefits to a homeowner, but there are also many benefits to the community as a whole. The board members live in the same community, and they are just as eager to see it thrive as you are.
3. Complying with standards
Every homeowner should follow certain guidelines. Before signing on the dotted line, buyers should be familiar with the prevailing documents. There is not much tolerance for uncontrollable behavior in a typical association, from a wild party in someone's yard to a distraction from architectural guidelines. The neighborhood has a board that mediates neighborhood disputes and presents consequences when things don't work out.
Disadvantages of the United States
Let's look at the disadvantages of HOA.
1. HOA fees must be paid monthly
Residents of the community have to pay HOA fees because the HOA maintains the common areas and exteriors of homes.
The fees for these amenities vary from community to community. In addition, HOA fees are not fixed, so they may change from time to time. When it does not raise enough money to keep the community going, the association may have to increase the monthly fee.
2. Failure to pay HOA fees can have serious consequences
Paying your HOA fees is an important part of living in a community. The state in which you live will determine whether you can be executed for failure to pay HOA fees. The amount you owe will get until you pay, even if your state does not allow foreclosure in these circumstances.
Fees must be paid by all residents of the community. If the HOA cannot raise enough money from residents, the property may not be properly cared for. Because of this, a community may have to fire its property manager, making the appearance and condition of the community worse. The impact can be negative on the value of the community.
3. Rules and regulations are implemented by the HOA
In the event that the monthly HOA fee is affordable, paying these fees may seem like a minor inconvenience. You should understand, however, that the HOA sets requirements for the appearance of your home regardless of whether you agree with the fee. In addition to what front door and windows you can have, they decide what color to paint your front door or shutters. You may even be limited in how much exterior decoration you can use and how many vehicles you can park in your community. If you violate the rules and regulations of the community, you could be fined.
4. Inadequate management
Poor management can lead to deterioration in some HOA communities. As a precautionary measure, electing board members who have the best interests of the association in mind is the best way to avoid such a situation. In addition, many HOAs hire a management company to ensure that responsibilities and duties are properly met.
5. Executions and custody rights
Care or execution is always a concern when living in an HOA. There are certain HOAs that can put worries on your property and then exclude it. The custody will only take place if your membership fee is not paid.
Conclusion
It is important to consider the pros and cons of living in an HOA before making a decision. Pay monthly fees and adhere to HOA community rules is required. You will also benefit from things like preserving your property value and being able to access well-preserved amenities (such as landscaping). In the long run, you will benefit more from HOAs if you can tolerate the small annoyances they bring.
In the same way, homeowners can benefit from HOAs, HOAs can benefit from professional management services and vendor assistance. Browse the comprehensive HOA Management directory to find the right services.
---
If you want to understand the pros and cons of HOA living, you must first understand what HOA is, what they do, and how they affect homeowners. HOAs – what are they? This is a common question. The term simply refers to homeowners' associations. An association of homeowners manages a community for the benefit of