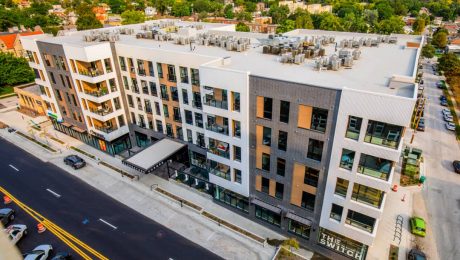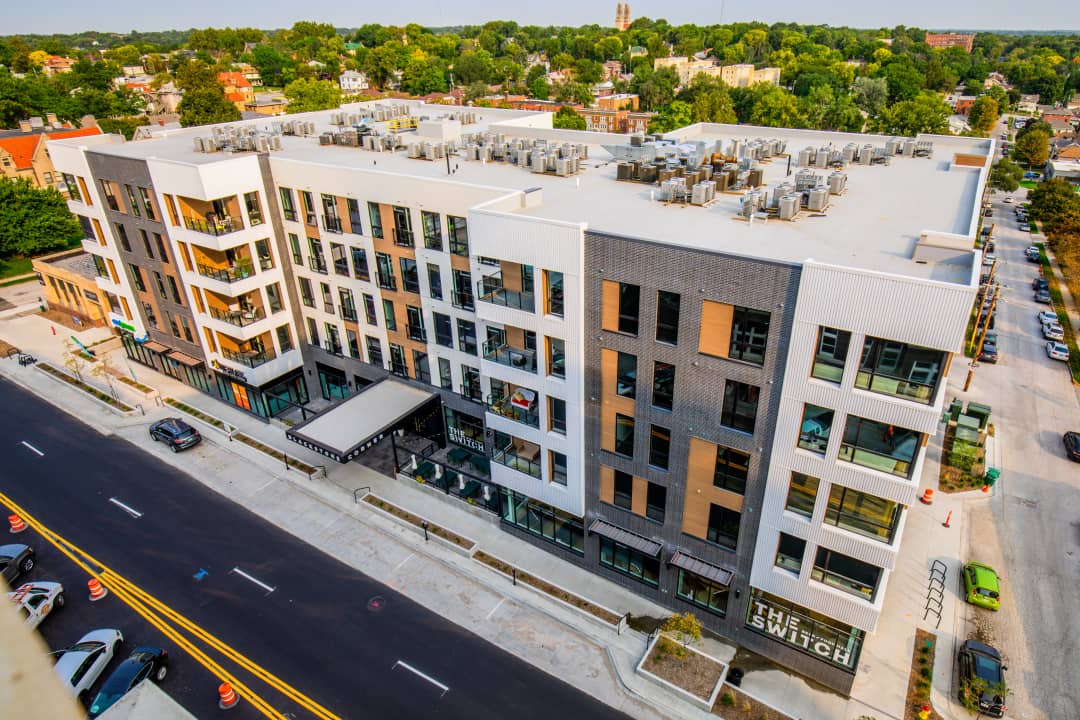 Corner Apartments | Pros & Cons
Corner houses and apartments are the first choice for investment or living for all. Real estate holds high value for corner houses, and especially apartments, given that they come with their own perks.
However, there is still an ongoing debate about whether or not investing in a corner apartment is ideal, there are significant pros and cons of corner apartments that one should keep in mind while making the final decision.
In this blog, Feeta.pk discusses all the upsides and downsides to getting a corner apartment so you can make an informed choice.
Corner Apartments | Pros & Cons
Pakistan's real estate sector is shifting towards increasing the development of vertical landscape, and this is giving rise to the availability and demand of apartments. This need for apartments is simultaneously adding to the rising demand for corner apartments. Let's take a look at some facts that can help you decide if it's worth it.
Why Opt for a Corner Apartment
Starting with a good note, corner apartments are everyone's preferred choice because of multiple reasons. These reasons factor in to help you live comfortably.
Privacy
As apartments typically come with balconies and a back terrace, a corner apartment actually gives you privacy in the balcony as there is only one neighboring balcony, and the other side is free. This is ideal for people who love to keep their privacy intact and have introverted personalities, thus keeping you at a distance from any nosy neighbors that you may have.
Additional Square Footage
Because of the huge infrastructure and architecture involved in elevating an apartment complex, corner apartments usually get extra square feet in their space.
Because of this, they look and feel wider than other apartments of the same building. For instance, we can understand this by taking the example of an apartment covering 850 sq. M. ft. In this, the corner apartment may be about 120 sq. M. ft. larger due to its positioning in the building. This is a very prominent advantage that makes people prefer corner apartments.
Extra Ventilation
Even though apartments, generally, are great with ventilation as compared to houses, Corner apartments come out at the top. This is based on their L shaped design, which leaves more outdoor areas for ventilation. With corner apartments, we can also credit the importance of windows and how they keep the ventilation flowing, leaving your house fresh.
Having extra ventilation keeps your house temperature cool in summers, and the fresh air is great for your health. Besides this, good airflow keeps your house safe from water seepage, mold, and other issues that are likely to stem from a closed space.
Scenic Views
Corner apartments have the most beautiful views, and that is a sure fact. This is one of the biggest reasons why people choose to live in corner apartments. With the extra balcony space, and windows around, you can enjoy the scenery any time of the day.
Even if there are no green areas around or any parks to view, you can always enjoy the night view of the twinkling lights from houses and buildings around that make a great view from the corner apartment.
Why Not Opt for a Corner Apartment
With so much value, there are a few drawbacks that can come in the way of your decision to live in a corner apartment. This may be a big factor for some, and for others, it can be insignificant.
A Lot of Sunlight
Although this remains a variable according to the location and direction facing of an apartment, corner apartments usually get more sunlight than others. This is because there is less view blocking and more windows.
This drawback may be considered as an advantage by some who live in cooler weather conditions, but in Pakistan, summers can be really harsh and the sunlight can become unbearable.
More Expensive
Because of their high demand and less availability, as well as the perks that come with it, corner apartments cost higher than other apartments. Real estate has a lot of demand and value for corner houses and apartments, and resale, investment, living in these is always the ideal choice for people.
People who love the benefits that come with living in a corner apartment are willing to pay more just to create a better home or invest in a better property that will give profitable returns in the future.
Prone to Noise Pollution
Even though corner flats have more privacy than other facing flats, they can have more noise overall as well. This is because they are usually situated by the roads and intersections, busy with traffic and people passing throughout the day.
This can cause disturbance for you all day and disrupt the calm environment that your home needs.
Corner Apartments -Ground Floor
These are actually on the lower end of the cost spectrum and cost like other apartments. The difference? Well, corner apartments on the ground level do have privacy and ventilation, but the airflow and scenes are not the same.
People living in such property have to keep their windows covered at all times to avoid nosy neighbors and people passing by who want a peek. Because of keeping the windows covered, the temperature and ventilation are disturbed.
Considering both factors for corner apartments, the decision eventually comes a lot to how all these things are affected by the location, city and weather of the area.
If you're looking for a corner apartment to move into, or are deciding to for a corner housethe above-mentioned facts can help you understand according to the location you are going for.
You can find out more information about apartments and housing at our Feeta blog.
---
Corner houses and apartments are the first choice for investment or living for all. Real estate holds high value for corner houses, and especially apartments, given that they come with their own perks. However, there is still an ongoing debate about whether or not investing in a corner apartment is ideal, there are significant pros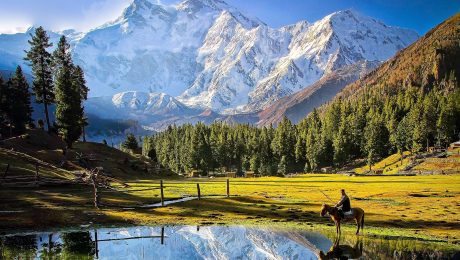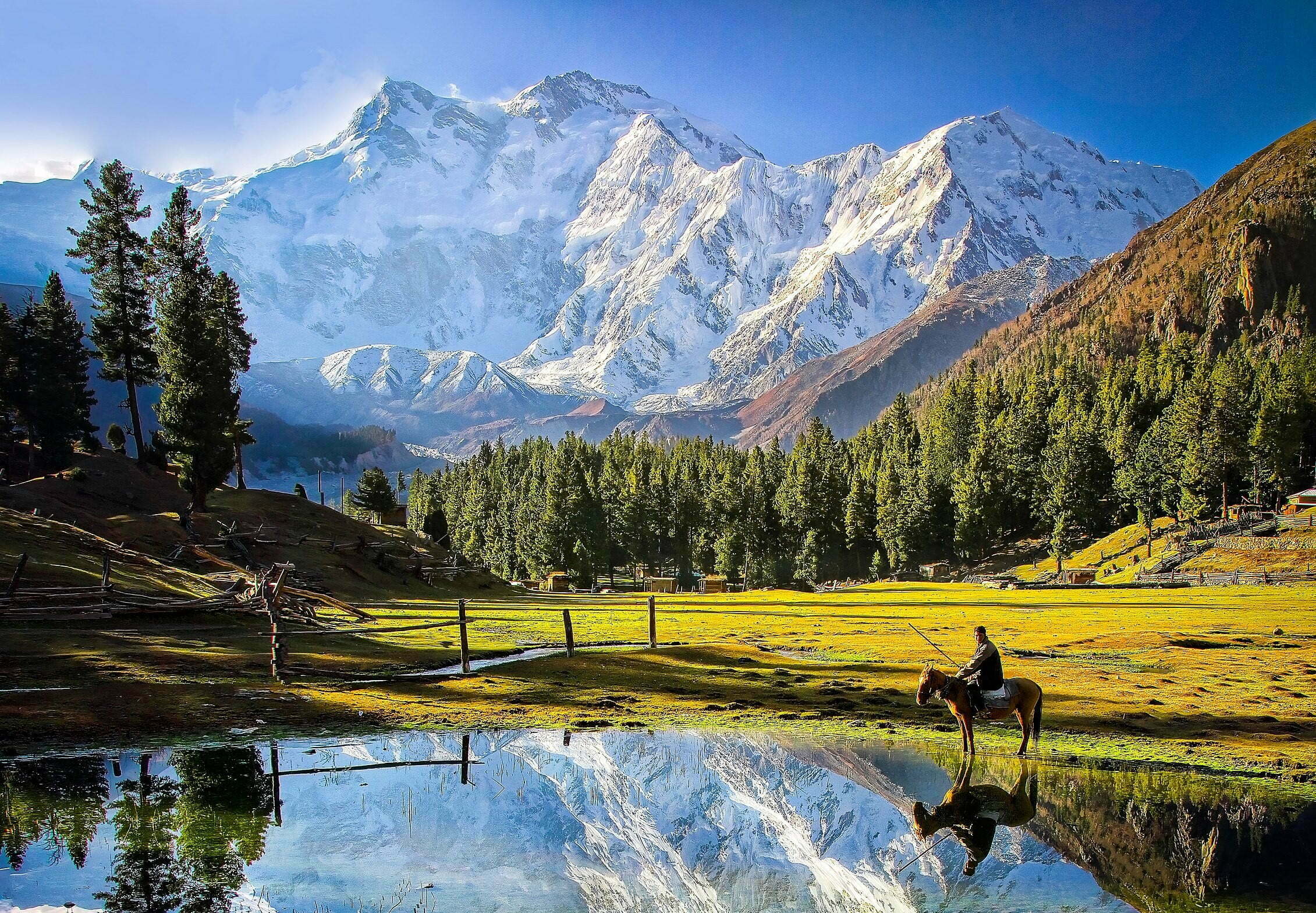 How to Get to Fairy Meadows? A Complete Guide
The exotic beauty of Pakistan; Fairy Meadows is located at the foot of Nanga Parbat at the western edge of the Himalayan mountain range in Pakistan's northern region. The road to Fairy Meadows is a picturesque and quite dangerously high mountain track.
If you plan to travel to Pakistan, you must have Fairy Meadows on your bucket list. For more detailed info on travel guides of Pakistan, you can visit the blog page of Feeta.pk, where you can find various blogs on related topics.
In this blog you will find a complete guide to Fairy Meadows, so let's start this virtual journey.
Some interesting facts about Fairy Meadows Pakistan
| | |
| --- | --- |
| Fairy Meadows height from sea level | 3300m |
| Height of Nanga Parbat | 8125m |
| Temperature | Highest 26 degrees C in July & Lowest 4 degrees C in January |
History Behind the Name
Back in 1953, Australian climber Hermann Bhul gave the name Märchenwiese which means, "Fairy Tale Meadows ", to this place because of its eye-catching beauty. He became the first person to climb the peak of the Nanga Parbat. The local name of Fairy Meadows is "Joot".
In 1995 the government of Pakistan declared the place as a national park.
Road to Fairy Meadows
The road to Fairy Meadows is not an easy and simple one. You need to get there by going through a few stages. First of all, you will have to go to Gilgit which is a city located in the North of Pakistan. From there you go to the Raikot bridge, then there is a jeep ride and finally a 2 hrs hike to the destination.
Steps to reach Fairy Meadows:
Follow these steps to reach Fairy Meadows.
Step 1: Go To Gilgit
Now there are a few options you have to reach Gilgit. The first one is to Fly to the city via Islamabad International Airport. Per day there are 3 flights to Gilgit from Islamabad. Fairs are also quite affordable, however, during the summer season the prices go high.
The other option you have is taking a bus from Islamabad to Gilgit. It will be an 18 hour road trip on Karakoram highway. It will cost you less as compared to the previous option; usually around Rs 2500. This bus will drop you off directly at the Raikot Bridge.
| | |
| --- | --- |
| Your bus | 18hrs |
| Your Airplane | 1hr, 15min |
If you want to avoid traveling through the Karakoram Highway, flying is probably a better option for you. Traveling on the Karakoram highway is enjoyable, yet very frustrating at the same time. Landsliding is very common on this route, and the passage can be blocked for hours and sometimes even for days so this unpredictability can be a bit overwhelming for travelers.
Step 2: Go to Raikot Bridge
80km south of Gilgit we have the Raikot Bridge. It is a 2 hour drive to get there. You can either take a taxi or hitchhike your way to the bridge. The taxi fare is a bit high, it's around Rs 1000. Also, there is this NACTO bus terminal, you can get into a bus from there that will head towards Chillas.
Step 3: Scariest Jeep Ride
After you have reached the Raikot Bridge, the next destination is Fairy Meadows. There is only one way to reach Fairy Meadows, and that is taking an adventurous jeep ride. It's a 2 hour drive.
Unlike regular, bumpy mountain rides, this one is going to be crazy. However recently the road was widened after there were a few accidents. So now the road is not as dangerous. The drivers are also experts so there is nothing much to worry about.
Fares are again a little bit high; Rs 8000 for one jeep. However, if 3 or 4 people share the jeep they can split the fare among themselves.
In case you are thinking about it, don't try to skip the Jeep ride, unless you have no choice but to walk. Police will stop you midway so it's not worth giving a try.
This ride alone would be one memorable experience for you. This adventure is all worth it because the end destination is the mesmerizing beauty of Fairy Meadows.
Step 4: Hike
Jeeps will pick you up from the Raikot Bridge, and drop you off at the village of Tattu. From there onwards, there is a 2 hour hike to Fairy Meadows. Before leaving the jeep, make sure you tell the driver your departure time and day.
You can also arrange horse porters if you want to. They are usually used for carrying the luggage, the rate is Rs 150 / km. You can also ride the horse up for Rs 1500.
If you want to hike, that's not a bad option too. The hiking trail is 5km, and it takes about 2-3 hrs to reach Fairy Meadows from there. It can be very hot during summer, so you must be prepared.
Best Time To Travel To Fairy Meadows
April-May and September-October can be the best time to travel to the Fairy Meadows. Also, avoid going on weekends.
This is the time when the place will see relatively fewer travelers because this is not the peak season. There are more chances that you will get to have a place for yourself if you travel during this time, although it will be colder as compared to midsummer.
Fairy Meadows is a quite popular tourist attraction, and every year it sees lots of tourists from all around the world. That being the reason it can get really busy during the peak times like midsummer and public holidays etc.
What To Pack?
Before you start with your journey, the first and foremost things to keep in mind are where you are gonna stay and what you need to pack for it. And if it includes hiking, you must be extra well prepared.
Following are the things that you will need for your hike to Fairy Meadows.
Any regular Shoes for Hiking

Water-Proof Jacket

Map App

Snacks

and of course, a backpack to carry all your stuff

Place To Stay
You can either make the reservations beforehand, or you can look around to find a good place to stay.
Ranging from Houses, cottages, hotels, camps, and wooden huts, you will see a pretty fair range of options for accommodation, from which you can choose one that suits you. There is a particular name for Fairy Meadow cottages; "Pari Mehel" which translates to "Fairy Palace".
The average cost of one room at Fairy Meadows ranges from Rs 2000 to 3000. The most expensive one is Raikot Sarai as it charges Rs 7000 for just one night's stay.
Raikot Sarai is a camping resort. You can take a jeep from here and that can take you to Tattu village.
Beyal Camp is another good camping place, which is at a distance of a few kilometers from Fairy Meadows. You can hike to Beyal Camp from Fairy Meadows and it takes almost 3-4 hrs.
Reflection Pond
Another tourist attraction at Fairy Meadows is the Reflection Lake. The special feature of this lake is that it shows the crystal clear reflection of the majestic Nanga Parbat aka "the killer mountain" aka the "9th highest mountain in the world".
The place is rightfully named, Fairy Meadows. This heaven-on-earth place attracts tourists from all around the world for its beautiful views and serenity. The journey to Fairy Meadows might be long and hectic especially since it includes a hike, but when you get there you will forget it all and just won't want to come back. You can also visit the Feeta blog where you will find more interesting and informative blogs on tourism and various other topics.
---
The exotic beauty of Pakistan; Fairy Meadows is located at the foot of Nanga Parbat at the western edge of the Himalayan mountain range in Pakistan's northern region. The road to Fairy Meadows is a picturesque and quite dangerously high mountain track. If you plan to travel to Pakistan, you must have Fairy Meadows on