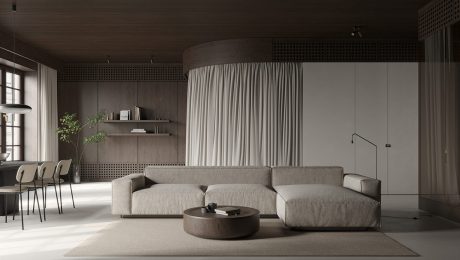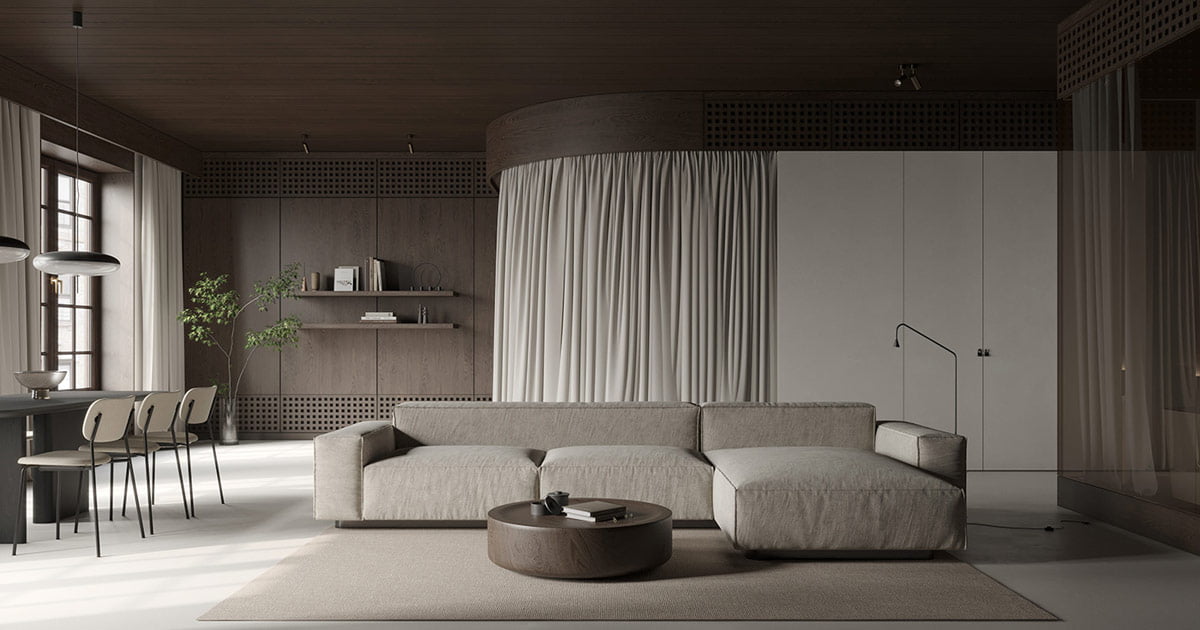 Ideas For Your Next Project
Do you like Architecture and Interior Design? Follow us …

The richness of wood has always formed desirable home interiors, from the traditional to the ultra-modern. Dark wood tones are particularly dramatic and lend themselves luxuriously to this collection of three contemporary home interiors. We will tour a fabulous high-end studio concept that is covered in elegant dark wood paneled walls. We will look at how to brighten dark walls in an apartment, where bright artwork and mirrored panels completely change the atmosphere for a young family. Finally, we'll take a look at a home where wooden-clad walls meet raw gray microcement and the atmospheric golden glow of a backlit shelf around a tailored TV wall unit and a stocked storage wall.
Did you like this article?
Share it on some of the following social networking channels below to give us your vote. Your feedback helps us improve.
Do you like Architecture and Interior Design? Follow us … Thank you. You have been subscribed. The richness of wood has always formed desirable home interiors, from the traditional to the ultra-modern. Dark wood tones are particularly dramatic and lend themselves luxuriously to this collection of three contemporary home interiors. We will tour a fabulous