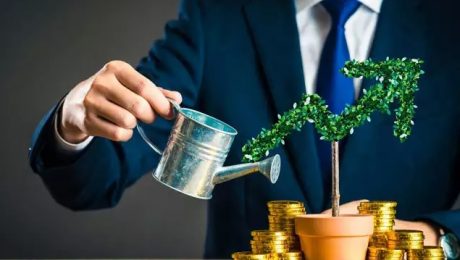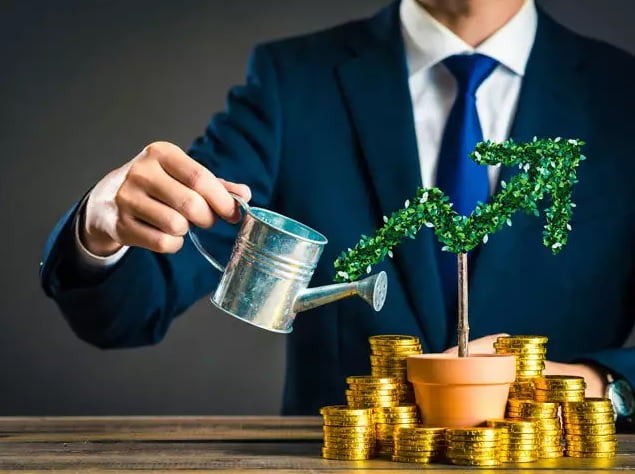 Habits of successful Real Estate investors
Investing in real estate there is no piece of cake. If you are new to real estate investing in Pakistan, you may find it difficult to get started real estate in Pakistan. Many newbies disagree on starting, how much you need to invest and what things you need to consider in a property before buying it.
You may also notice that some people around you are real estate gurus. They are constantly investing in real estate, diversifying their portfolio, investing in houses or managing rents perfectly.
But, how do these work real estate gurus know how to invest in real estate and earn great income? Well, there are some habits of successful RE investors that they follow religiously.
In this blog, we will discuss the habits of success RE investors that helped them stand out in the crowd.
So let's get started.
Market dynamics:
There is only one side of the market, and it is not the bull side or the bear side, but the right side.
~ Jesse Livermore.
First – you need to understand the real estate market and how it goes up and down. Without a good knowledge of the market, you will not compete and succeed in the market real estate market. So, before putting your little earned money into the market, make sure that you do your research and diligence about the market and how it works in Pakistani society.
For example, if you want to buy a piece of land, research first. Try to explore as many areas as possible. Make a study of that area. Try to know the prices in the region. Calculate the investment and options. Ask about the area and make sure the development authorities approve your purchase of that area.
Don't ignore the uncertainty:
"Leave it for sure. The opposite is not uncertainty. It is openness, curiosity and a willingness to embrace a paradox instead of choosing sides. The ultimate challenge is to accept ourselves exactly as we are, but never stop trying to learn and grow. "
– Tony Schwartz.
Like all other business and investment opportunities in Pakistan, real estate also comes with risks and uncertainties. High interest rates come with great rewards, but you have to think strategically if you want to stay away from problems and financial losses. With well-informed decisions and sound strategies, it is effortless to mitigate risk in real estate.
Patient:
Patience is the key to success. Quick decisions won't get you anywhere, and most likely you'll end up with financial losses. To protect your hard-earned money, make sure you take calculated steps and well-informed decisions. Patience not only saves you from losses but also exposes you to many new business opportunities and avenues.
So make sure you don't jump on the first property that comes your way, and research before making the final decision.
Limit your emotions:
Before doing anything investment in real estate, make sure you consider facts, not emotions. One of the best habits that all real estate investors have is that they can separate emotions from trading. In short, their decisions are based on hard concrete facts and projections, not on emotions and subjective information.
Plans:
Plan your investment decision. A plan is important because it keeps you on track, and you don't have to waste your time, energy, and resources moving back and forth randomly. For example, if you have finished a piece of land, think about what you can do with it? What things will you change, what will you add or remove?
Ask yourself as many questions as possible and plan accordingly.
Keep up to date:
Keep learning about the entrances of real estate. Education is one of the easiest and best ways to succeed in real estate. By visiting education, you will be able to know everything about market changes and trends. As a result, you will be far ahead of everyone else in the market, and as long as you continue to learn, you will continue in your success.
Don't forget your work ethic:
"A man without ethics is a wild beast released on this world." ~ Camus.
Be honest with yourself and the people associated with you in the business world. Keep a good morale and a strong image because, in real estate, word of mouth is very important. All successful real estate investors have built trust with the people around them, and it is precisely that sense of trust that helps them grow.
References:
"People influence people. Nothing affects people more than a recommendation from a trusted friend. Reliable forwarding affects people more than the best broadcast message. A reliable referral is the Holy Grail of advertising. "
~ Mark Zuckerberg.
Never underestimate the power of references. Period. All successful traders and investors always encourage recommendations. Recommendations are the perfect way to contact any friends and family of real estate investors and previous or current clients.
Specialize in a niche:
If you want to stand out in the crowd and take all the glory, develop a niche. A niche will allow you to better target and focus on people to meet specific needs.
Delegated tasks:
It is not simple to perform all the tasks yourself. All wise investors have the habit of delegating their duties to others. For example, many successful investors need management help features. However, it would be useful if you remember that getting help does not mean disengaging or cutting yourself off from the business.
Build a network:
"Networking is an investment in your business. It takes time and, when done correctly, can yield excellent results over the coming years. "- Diane Helbig.
Interconnection is one of the most important things in real estate. A massive portion of the real estate sales depend on interconnection. All successful investors place particular emphasis on building relationships with the people involved in real estate. Networking provides you with opportunities and new income for the growth and development of your business.
Don't neglect your partners:
Last but not least, successful real estate investors make their partners happy. In real estate, the partnership is essential because of the amount of capital invested by different partners. For smooth and stress-free investments, you need to work together to achieve a successful business and investment operation.
So these are some of the habits of successful RE investors. Go through these positive and effective habits and try to understand their usefulness in the real estate market. Try to implement these strategies and practices in your company and see the results.
If you want to ask questions about the habits of successful investors, please leave a comment in the comments section below, and we'll get back to you as soon as possible.
Until then,
Happy investing!
---
Investing in real estate there is no piece of cake. If you are new to real estate investing in Pakistan, you may find it difficult to get started real estate in Pakistan. Many newbies disagree on starting, how much you need to invest and what things you need to consider in a property before buying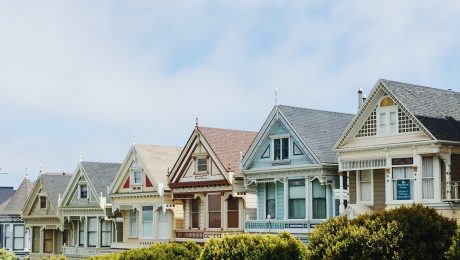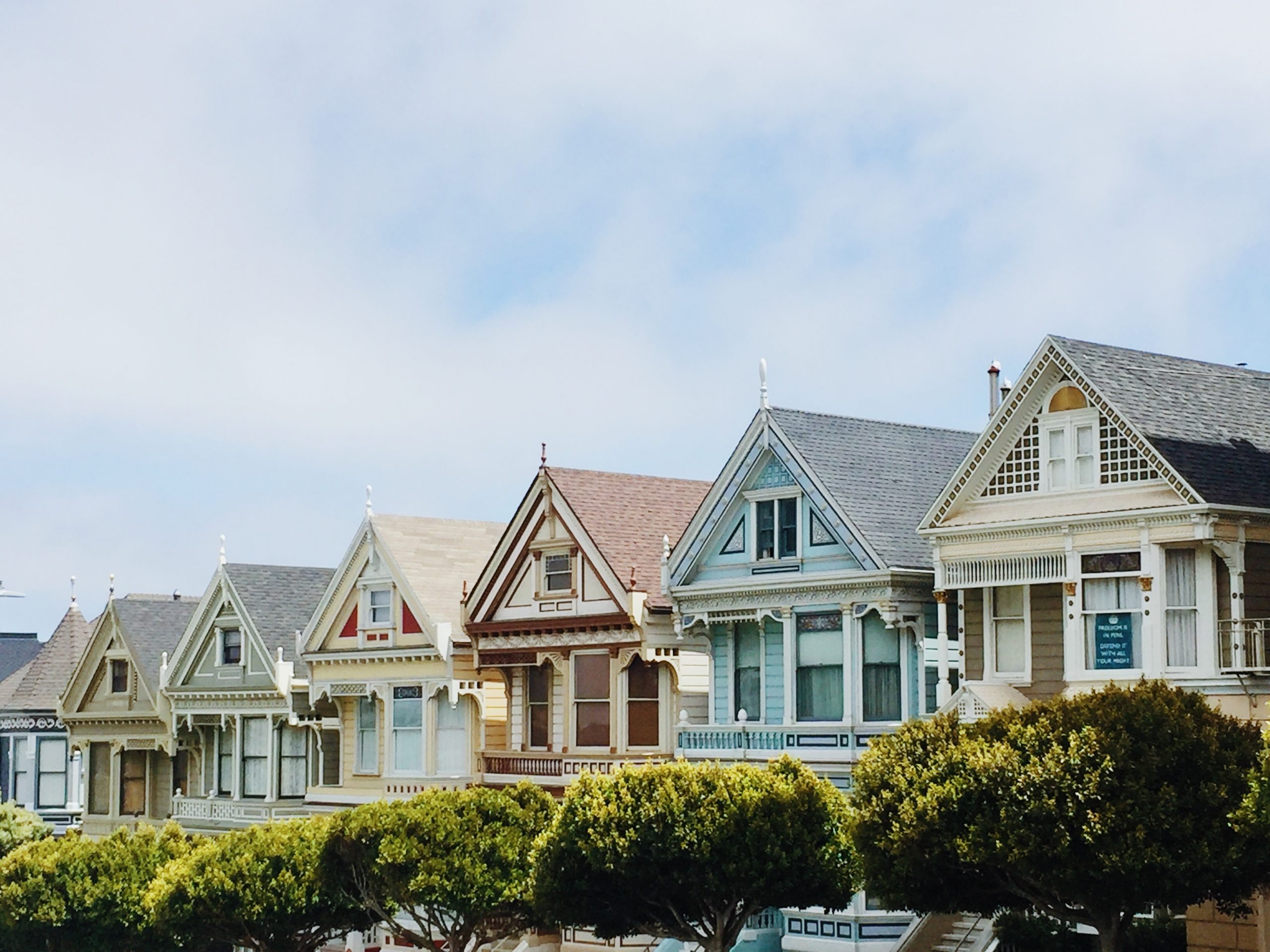 With Rising Home Prices, Is Real Estate Investing Still a Smart Strategy?
Billionaire industrialist Andrew Carnegie once said that 90% of all millionaires earned their wealth by owning real estate. Real estate investing continues to be one of the best ways to make money and grow wealth.
Tax benefits, appreciation, diversification and protection against inflation are just a few reasons that people invest in real estate. Many like to own tangible assets instead of stocks or bonds.
For investors, there are many options, including single-family real estate, commercial real estate and Real Estate Investment Trusts.
There are properties available across a wide range of budgets. For example, a home mortgage in Virginia Beach, A VA with an average home price of $ 310,000 will be significantly less than a home in Ventura, California, where the average price exceeds $ 700,000, or in San Francisco, which now has an average sale price of $ 1.3 million.
Let's take a look at the different types of real estate investing, check the current state of markets, and hear what some experts have to say for everyone.
Investing in Single Family Properties
Domestic values ​​in the United States have exploded over the past year. The average selling price for a home in May 2021 was just over $ 350,000 and the average selling price was up 23.6% more than a year ago, according to the National Association of Real Estate Agents (POMEGRANATE).
With mortgage rates still at some of the lowest levels in the past 50 years and charged demand after a year of life with the threat of COVID, most experts predict at least another year and a half of rising prices.
Not everyone agrees. A recent survey revealed that 41% of respondents predicted the house market bubble is created sometime in 2021 and will start pricing along with the downward slide. More than a quarter thought low prices would not occur until 2022 and 13% did not predict another housing market.
The economy that caused the housing crisis in 2008 was significantly different than in today's market. In 2008, the housing crash was caused by subprime mortgages, which were written in record numbers, then put together and resold at an astonishing rate. The industry has learned a lot since then and is more cautious about lending. The government is also more experienced in protecting the housing market, such as the tolerance and market modifications it has made during the pandemic.
Investing in Commercial Real Estate
The commercial real estate market is recovering more slowly and has not yet reached pre-COVID levels, according to the NAR.
Performance for large-scale commercial real estate decreased by 28% year-on-year after 1 2021. Transactions for portfolios exceeding $ 2.5 million decreased for all types of real estate except hotels. For smaller commercial real estate portfolios of less than $ 2.5 million, transaction volume decreased by only 1% year-on-year.
Prices are also falling, as average real estate is up 6% less than a year ago.
Experts expect the market to continue to recover, but fear that employment trends could impact some sectors of commercial real estate. With companies shrinking and increasingly allowing employees to work from home, there are some concerns that organizations will need a smaller footprint. The Wall Street Journal, for example, reported on this 42 million square feet of office space was marketed in Q2 and Q3 of 2020.
Real Estate Investment Trusts (REITs)
There is also growing activity in Real Estate Investment (REIT). REIT is backed by a company that uses investment funds to buy and exploit income real estate. They are bought and sold in the market like stocks. These have also become attractive to investors who want to include real estate in their portfolios but do not want to make a traditional property.
REITS, in essence, works similarly to dividend-paying stocks. They have to pay 90% of their taxable profits in the form of dividends to maintain their REIT status, which allows them to avoid paying corporate income tax.
REIT shares buy and own buildings. Mortgage REITs provide real estate and may include mortgage securities.
While REIT decreased by more than 5% in 202, according to the FTSE Index Nareit All Equity REIT, many fund managers have a positive outlook for REITS in 2021.
Is Real Estate Investing Right For You?
Currently, high valuation rates and negative yields of many government bonds are not aimed at attractive bids. Interest rates, expected to remain low at least until the end of the year, will continue to make real estate investment attractive options for many business borrowers.
Investors should always compensate any investment against other potential opportunities. Every investment is subject to risk.
Whether real estate investing is right for you and your investment portfolio will depend on the totality of your finances, risk tolerance and investment goals.
Billionaire industrialist Andrew Carnegie once said that 90% of all millionaires earned their wealth by owning real estate. Real estate investing continues to be one of the best ways to make money and grow wealth. Tax benefits, appreciation, diversification and protection against inflation are just a few reasons that people invest in real estate. Many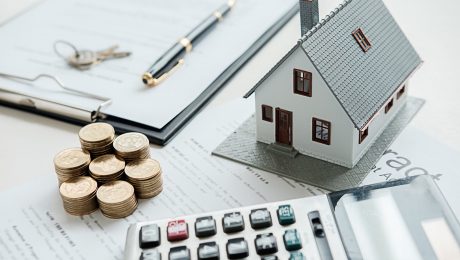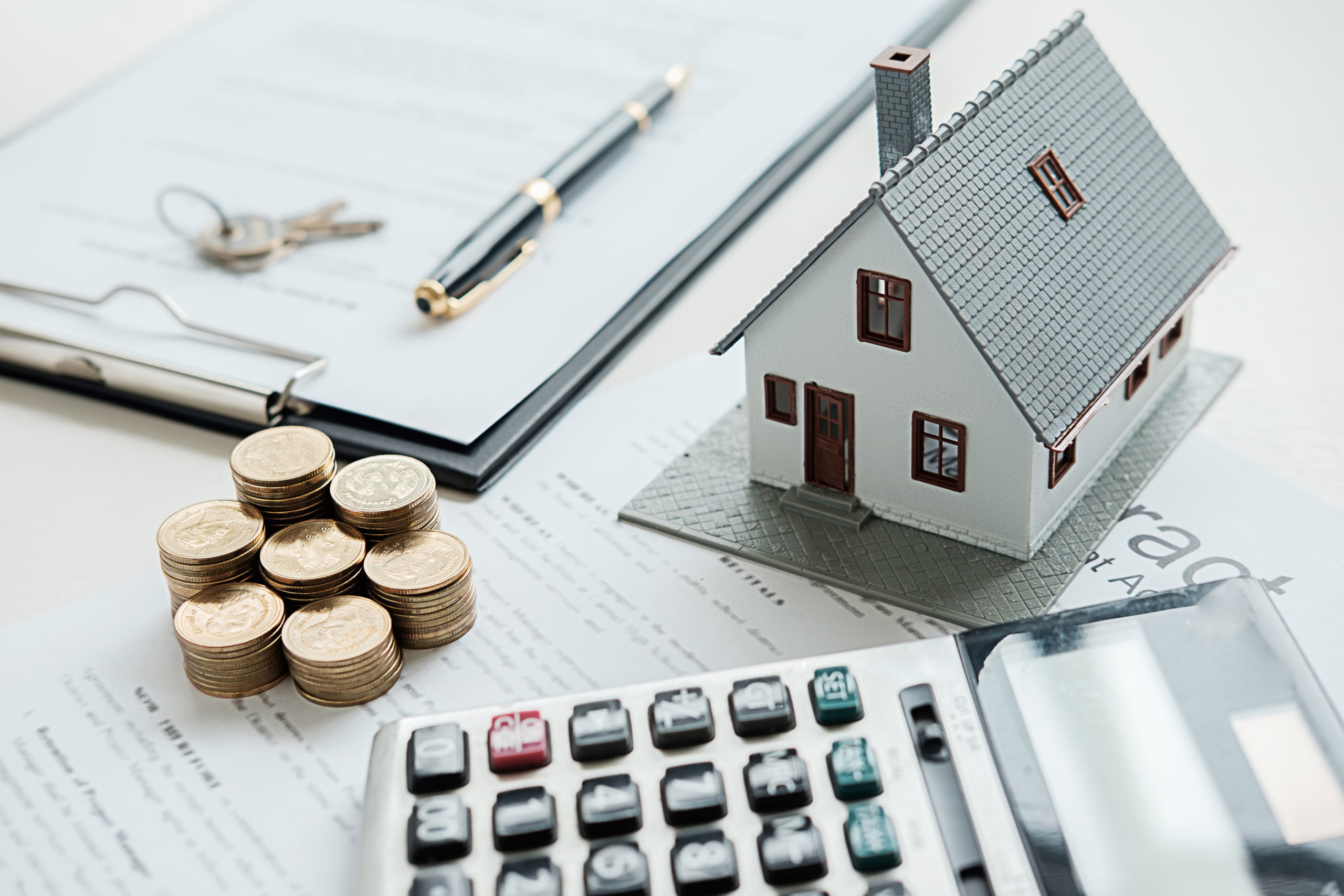 A Guide To Buying Your First Investment Property
As a new investor, buying your first investment property can be an exciting decision to make. Primarily investment property refers to land or a building owned and held by the owner to raise rents, increasing capital, or both. Thus, with the growing demand for such properties, it can be a great way to generate profits and add diversification to your portfolio.
Considerations In Buying Property
However buying an investment property can be a complicated and overwhelming venture. There are many considerations to ensure that the process will be as productive and smooth as possible. If you are buying an investment property for the first time, here is a considerable guide:
1. Choose The Type Of Property You Want
You have to choose the type of property you want when buying one for your investment. Here are the specific types of properties you can choose from:
Housing: These are sought after properties due to the rising house prices today. Many families are also looking for homes that make them a good real estate investment.
Improved properties: These also attract investors who want to invest in older buildings because of their character and charm. These properties are often renovated to meet modern standards and generate long-term profit from them.
Unplanned features: These are properties that can be purchased even according to the planning or development stage. Among the various types, off-plan real estate is also popular among investors because of their lower costs, the potential for capital growth and many more.
As you can see, there are various types of investment real estate for sale. If you want to better understand the properties in which you can invest, check out reliable resource websites like thepropertydaily.co.uk and others may be a good idea.
2. Factor in the Place
When looking to buy your first investment property, it is important to take into account the location before you decide. This means exploring the areas based on several considerations such as the strength of the site, the level of demand, potential for capital growth, rental yields, and many more. Also, if you want to determine if a certain location can provide investment success, you need to look into regions with good and favorable forecasts of price growth.
Additionally, when considering the location, be sure to understand who you want your tenants to be. This can help you identify which area is right when you decide to buy an investment property. For example, if you want your tenants to be families, then you should choose a location with local schools nearby.
3. Secure Financing For The Investment Property
Another important thing to do when buying your first investment property is to secure financing. Generally financing an investment property can be more expensive than buying a primary house. There are some qualifications you need to meet before the lender can provide you with the financing you need. The reason for this is because mortgages with investment real estate are considered more risky than loans given to homeowners.
Fortunately, there are several financial choices. These may include:
Convention funded: This refers to a loan obtained from a bank in which your approval depends on your qualifications, including your income, debts, employment situation, credit score and many more.
Active loans: These are alternatives to conventional financing, in which the basis for the loan qualification is the investment property itself as collateral instead of your personal qualifications. However a valuable lender can still check your credit score to determine your interest rates and loan qualification.
4. Cash Flow Analysis
When buying your first investment property as an investor, it is also important to do a cash flow analysis to determine whether the property generates more income or not. For example, don't assume that even if your mortgage is worth $ 350 USD a week and the rental cost of your investment property is $ 400 USD a week, it can generate a positive cash flow over time.
To determine if your property provides a good cash flow, you may need to analyze all of your expenses as well as income. Unfortunately buying and managing investment property has a lot of expenses like property management fees, insurance, repairs and many more.
As such, it is best if you know what they are, their impact on your investment and when you will pay for it. By doing so, you can properly prepare yourself for your finances and ensure that it will positively cash in and benefit most from your investment.
5. Negotiate About Price And Terms Of Arrangement
When you buy your first investment property, one of the best things you need to do is negotiate not only about the price, but also about the terms of the arrangement. Typically the price can be negotiated during the sales process. While you are willing to negotiate with compromise, patience and organization, you can convince the owner to sell the property at your bargain price.
In addition to the price, you should also learn to negotiate under certain conditions by buying an investment property. For example, you can request a delay in setup dates, depending on the situation. You can also try to negotiate the amount of deposit you have to pay to make the deal more beneficial for you and your investment efforts. With these things in place, you may increase your chances winning real estate negotiation.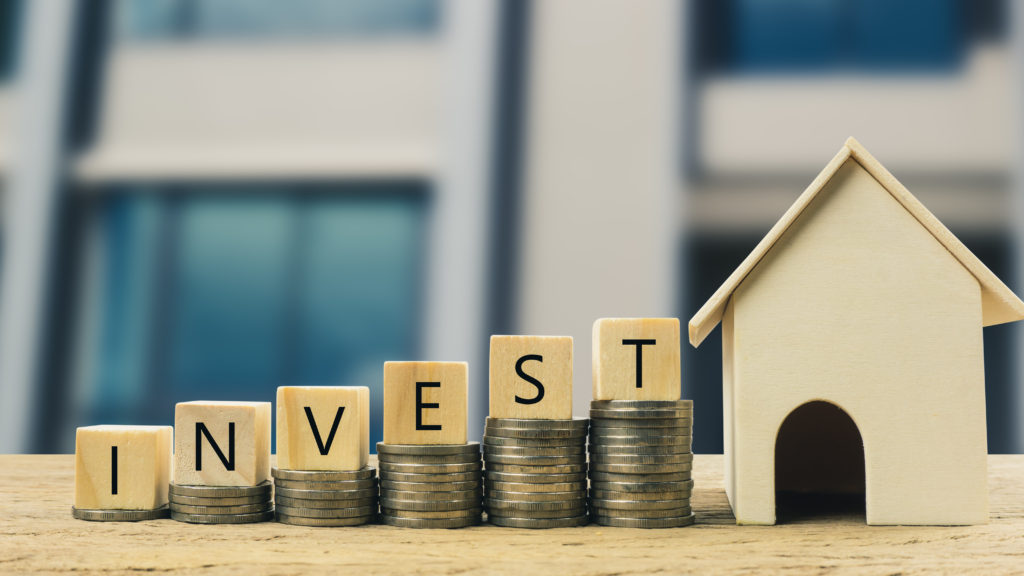 Enveloping
Actually buying your first investment property can be an overwhelming venture as an investor. Because a huge amount of money can be involved, it's important to remember this guide so you'll know how to navigate the process more effectively. By doing so, you will be ready to dive into the real estate investing game and generate more return over time.
As a new investor, buying your first investment property can be an exciting decision to make. Primarily investment property refers to land or a building owned and held by the owner to raise rents, increasing capital, or both. Thus, with the growing demand for such properties, it can be a great way to generate profits