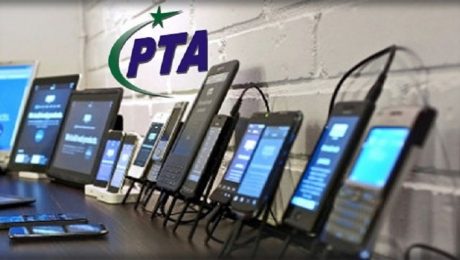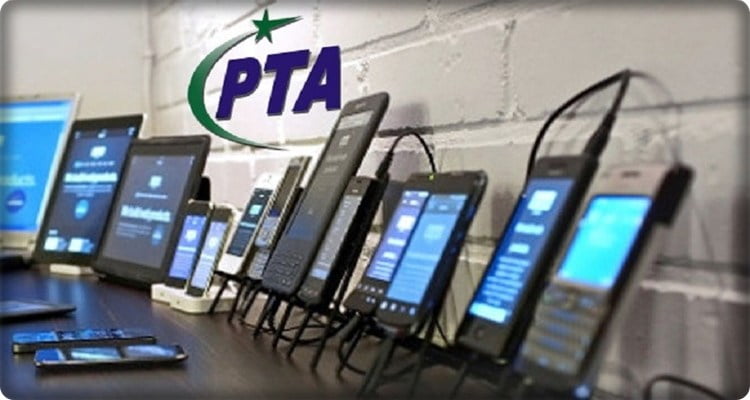 PTA Mobile Registration Tax: How to Pay
Do you want to register your smartphone or tablet with PTA?
Do you really want to register your mobile device with the PTA and pay the applicable taxes? If you say honestly, you've come to the right place. You'll learn how and when to pay your PTA mobile registration tax in this post. So basically agree together for a few moments. And first foremost, a little 'recent history lesson.' The DIRBS Device Identifier, Registration, and Blocking System were established by the PTA in 2018 to combat all concerns related to the illegal use of mobile devices in the country. PTA began blocking unregistered devices in order to accomplish this. With that stated, if you have a non-compliant mobile device and want to pay the mobile registration tax from comfort and privacy, read the instructions below to learn how to go about it.
In Pakistan, there is a public guide on paying mobile tax
In Pakistan, the public finds the PTA mobile registration tax procedure to be rather tough. Likewise, one of the most important factors is the lack of connection to the internet in rural areas. Likewise, people in metropolitan areas are unfamiliar with the fastest and easiest way to pay the PTA mobile tax. Since allowing mobile franchises to register unregistered mobile phones, the PTA has enabled digital registration easily. As a result, you will discover how to pay FBR the mobile registration tax in this instruction.
How to Pay Mobile Registration Tax
You must check the status of the device with PTA before paying the tax. How do you go about doing something? Just text your IMEI number to 8484 to learn about your device's status. If your gadget conforms with PTA, you can avoid paying the tax. If you want to learn much more about the mobile registration process, visit our site and watch our article about how to register a phone in PTA.
How to pay the online registration tax for PTA mobile?
Go to https://www.pta.gov.pk first PTA website
Click on mobile registration online after you enter the PTA home website, at the right corner.
You see a login screen, click on register and continue producing your account. You can't even access the login without registration.
Two options are provided in the registration form:
  Create an Account on the Website DIBRS
The very first thing can do is to access the Device Identification Registration and Block System (DIRBS) website to pay mobile taxes in Pakistan.
You must register on the portal once you have accessed the link.
On the next screen, you'll see a message. It contains important recommendations, so tread carefully to read it.
Now, by selecting the drop-down option, you would have to complete two essential fields. Enter your goal. Select either "individual" or "commercial" kind of user. Let's remember that only organizations and exporters registered to the Federal Revenue Board could use this "commercial" option (FBR).
You may also have to define the 'user type' from the options given after choosing the purpose. There seem to be two options for you: Pakistani local, international, or dual domestic) and foreign Travelled on Visa. Should choose the option you need and continue on to the next step.
Complete the rest of the requested information and click on 'Submit.'
Check the link that PTA has given to verify your identity when you connect.
Apply for a Certificate of Compliance
After verifying, enter a registered PTA account using your email and password.
The next step is to find the option of Individualized Certificate of the Compliance (COC), which will display on the left-hand side of the screen, just under the "Dashboard" alternative.
You will see multiple options throughout the area after you select "Individual COC." For the next procedure click on "Application for COC."
Find the language that suits you best whether you're a local or an overseas traveler. You may have to input your card number in this section but if you're an overseas traveler.
As a local mobile subscriber, only Jazz/Warid, Telenor, Ufone, or Zong have to submit your telephone number and operator name.
Providing Your Devices IMEI number
Identify the suitable option in your mobile device for the number of Sim-Slots. There are one, two, three, and even four slots on certain phones.
In each of the SIM slots on your phone, you just had to supply its IMEI number.
The best approach to control the IMEI number(s) of your smartphone is to dial *#06#.
Payment Identity Generation (PSID)
That once the IMEI of your mobile device is finished, the system generates a distinct PSID.
You will utilize this PSID to make this a PTA-compliant device for paying duties and taxes on your phone.
Online payment of PTA mobile tax using mobile payments, ATMs and bank branches
A direct bank actually going PTA mobile registration tax to also be easily paid online. Many popular mobile wallet services also make payments. ATMs and local banks of all major banks also recognized PTA mobile taxes in Pakistan.
If PTA changes in the future, it may update the above list of mobile registration taxes from time to time. Continue to check to keep the current mobile taxation rates in Pakistan up to date. Now that we have discussed the entire PTA mobile registration fee purchasing process in Pakistan, it's indeed time for anyone to finalize. We trust that this item will give you all the information you might want in this regard. Feel free to email us at blog Feet.pk, if you do have questions or feedback on any of the steps above.
Furthermore, take some time to read our detailed PTA Mobile Registration Guide in Pakistan. It provides you with a complete overview of the importance of registering and confirming imports of mobile devices to stop unlawful use. We have also published a comprehensive overview that may interest you from the Pakistan Telecommunications Authority.
Stay tuned to feeta Blog, your source of Pakistan's greatest lifestyle and real estate blogs, for more similar lifestyles and informative property updates.
Do you want to register your smartphone or tablet with PTA? Do you really want to register your mobile device with the PTA and pay the applicable taxes? If you say honestly, you've come to the right place. You'll learn how and when to pay your PTA mobile registration tax in this post. So basically