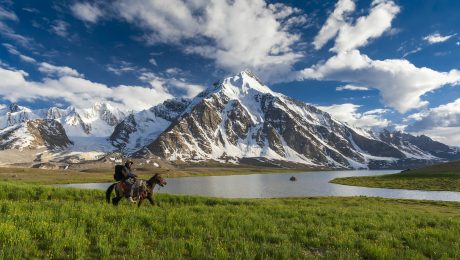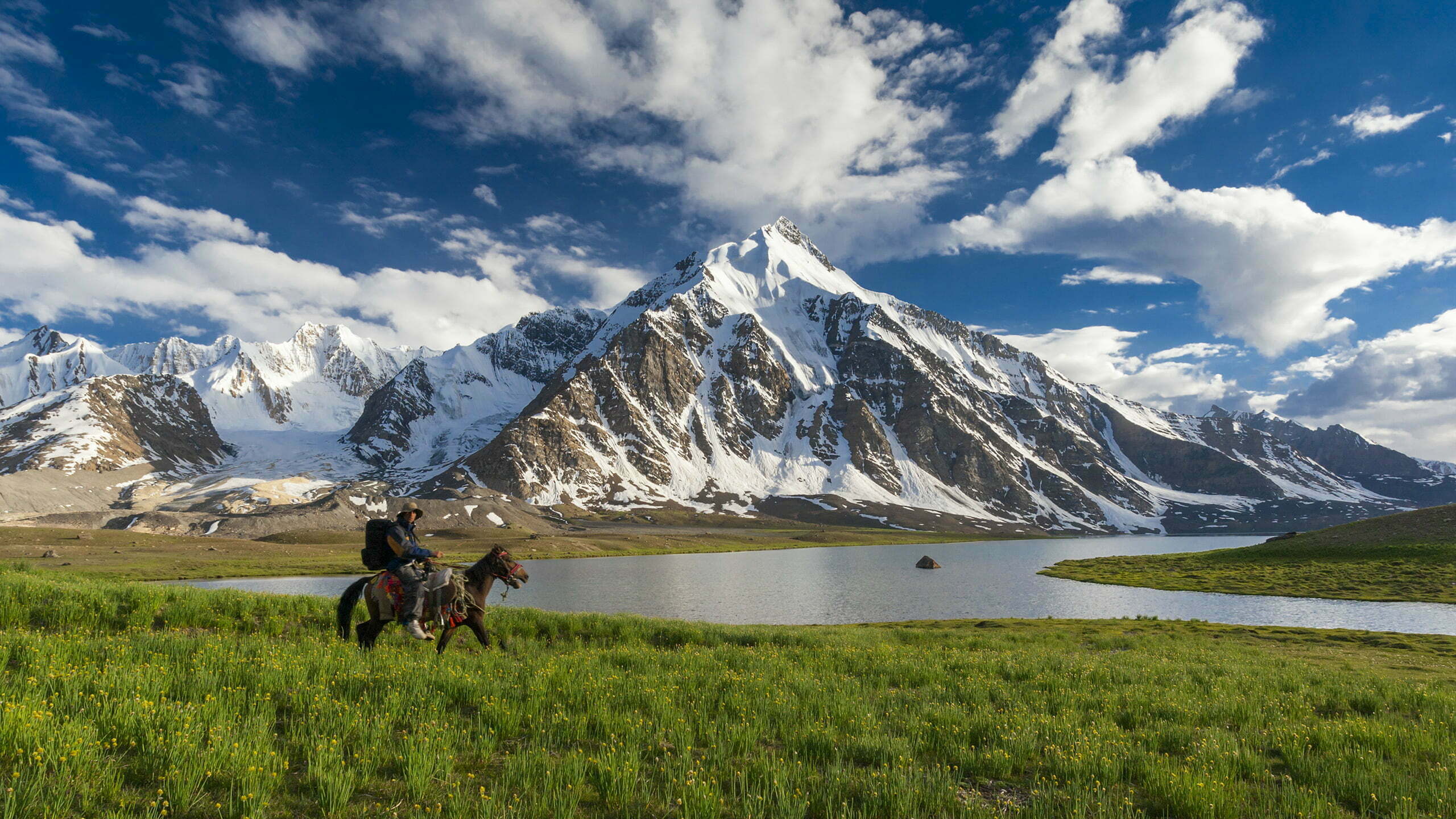 Amazing Winters Visiting place in Pakistan's Northern Areas
Pakistan is one of the few countries in the world having four distinct seasons. Winter, summer, spring, and fall are all beautiful seasons to visit in Pakistan. Every season has its own distinct flavor and set of advantages. The northern parts of Pakistan enjoy four beautiful seasons at once, as well as spectacular vistas and locations. These zones are carried out using different astronomical regions of the earth's sky. Because of their beauty, tourists from all over the world, including Pakistanis, have been lured to these destinations.
Summer and winter vacations are popular in Pakistan's northern regions, which are also noted for their breathtaking beauty. You've come to the right location if you're thinking of taking a winter holiday to the north. On this page, we've come up with a list of the finest tourist sites in the country.
The below places are famous not for their stunning scenery, but also for two of the greatest tourist amenities, like road and communication infrastructure, hotel rooms for short stays, and vacation homes.
Swat is an adventure tourism place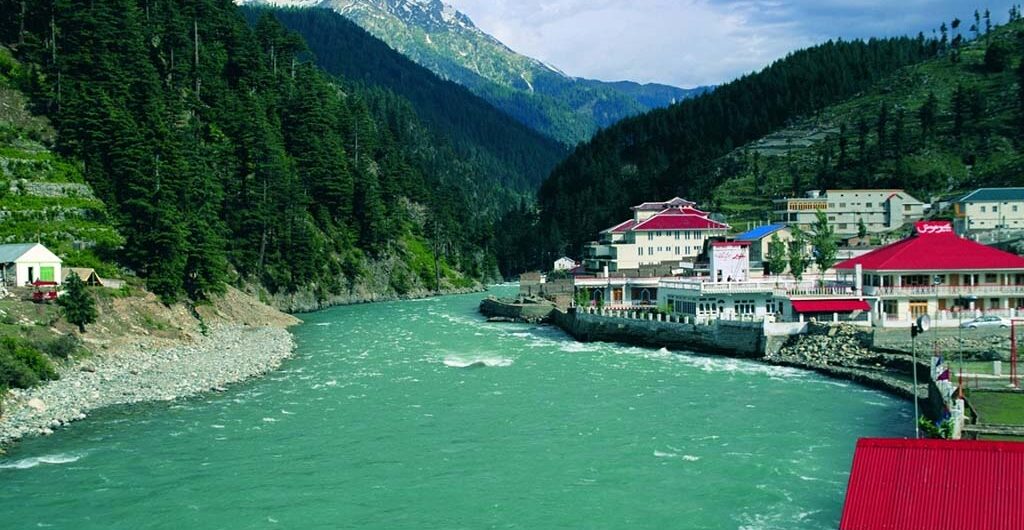 Those who visit Swat regularly might also make the once commitment by buying an apartment. Check out Cedar Valley in Kalam for the studio, one, and 2 bedrooms apartments that may be rented out for extra money.
Shogran in winters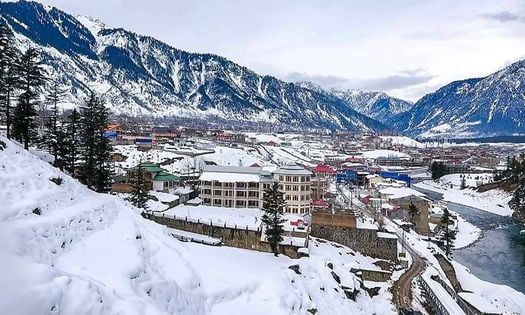 On the road to Naran and Babusar Top, Shogran is off the usual path. The tourist destination is well-connected to the region's stunning natural features, such as Siri Paye and Makra Peak, and is also suitable for trekking and camping. In the winter, Shogran is covered in snow, then you'll have to hire a 4X4 to get somewhere; but, in the summer, you may drive your own car.
For just an overnight stay in Shogran, there are many hotels to choose from. If you arrive in Shogran in the middle of the day, it is better to schedule your trip to Siri Paye for the next morning. Another reason for this is that most of the roads are covered with snow, and traveling after the evening is far too risky.
Snacks, lunch, or supper are all available in a commercial setting. It's not difficult to find a hotel room, and rates in different resorts start at PKR 6,000 per night.
Kalash valley and its winter festival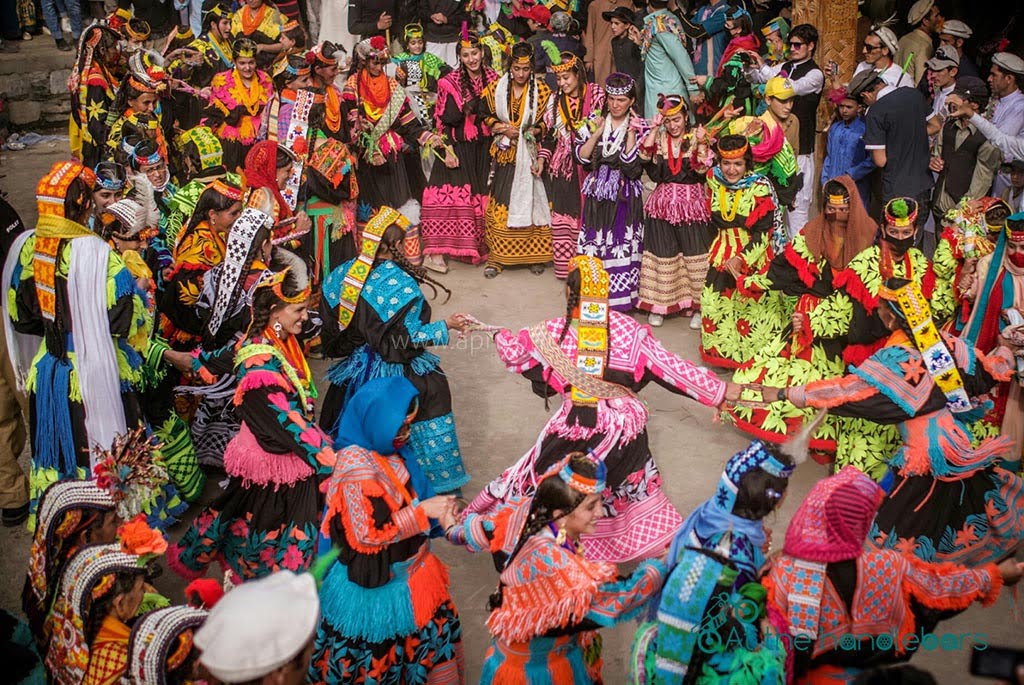 Kalash's three valleys are Rumbur, Bumburet, and Birir. All year, Kalash Valley residents may participate in a number of events. Chilam Joshi, a summer event, is certainly familiar to you. A four-day festival attracts hundreds of locals and guests.
Every year from December 7 to December 22, they celebrate Chaw Mos, their most important festival. The Kalash winter celebration celebrates the start of the new year or the conclusion of the harvest season. Tourists and locals alike will be able to learn more about the valley's interesting history. The natural beauty of Kalash Valley will surprise you, in contrast to such fascinating and colorful displays of local culture.
To remain warm during the Kalash Valley's severely cold winters, take large jackets, sweaters, and other warm clothing. In the Kalash area, private hotels and guest houses are available, with nightly rates ranging from PKR 2,000 to PKR 3,000 depending on the season.
Also, if you want to read more informative content about construction and real estate, keep following Feeta Blog, the best property blog in Pakistan.
Pakistan is one of the few countries in the world having four distinct seasons. Winter, summer, spring, and fall are all beautiful seasons to visit in Pakistan. Every season has its own distinct flavor and set of advantages. The northern parts of Pakistan enjoy four beautiful seasons at once, as well as spectacular vistas and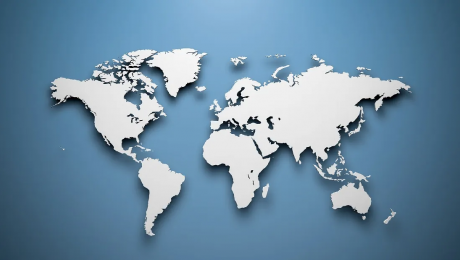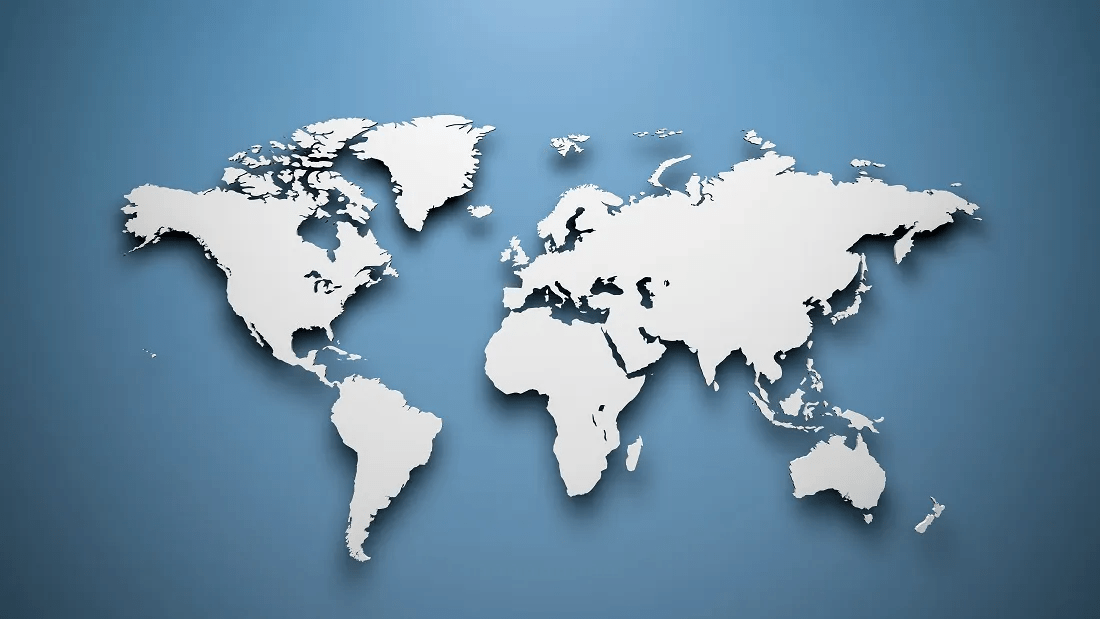 Guide for Obtaining a Domicile
Overview
The domicile certificate was introduced in 1951 to register Pakistani citizens, according to the Daily Express, a Karachi-based daily (26 Apr. 2012). A domicile certification is issued for admission to state colleges (Academic 5 Dec. 2012; The Express Tribune 26 Apr. 2012), school systems universities (Academic 5 Dec. 2012), and government jobs, according to authorities (The Express Tribune 26 Apr. 2012). A residence certificate also is necessary for admittance to higher education institutions, according to other sources BBC 7 June 2012; University of Engineering and Technology 2012.
Federal Government could grant a certificate of domicile to every authority in connection with whom it is satisfied that he may have ordinarily resided in Pakistan for a period of just not less than one year leading up to the making of the application but has acquired a domicile within it onto an application being made to it in the specified format and containing the read the instructions. (Section 17 of Pakistan's 1951 Constitution).
Obtaining a Certificate of Domicile (Certificate of Residence)
A certificate of residence can indeed be granted by the federal or provincial government, or any district magistrate authorized by the provincial government, as per the Pakistan Citizenship Rules, 1952. Pakistan 1952, Sec. 23. So according to Pakistan's Citizenship Rules.
An application for a certificate of domicile should be made in duplicate in Form P, and must be preceded by an affidavit affirming the truth of the statements made in it, and that the applicant still hadn't migrated to India after March 1, 1947, or even that, having done as such, had brought back to Pakistan under a permit for relocation or permanent return issuance via an officer auth.
Any authority with whom an application is viewed has the right to require whatever evidence it deems essential to fulfill itself that the facts presented in the application are accurate and also that the applicant has also been continuously citizen in Pakistan for at least yet another year and intends to live there permanently in Pakistan.
According to sources, when applying for a job
According to sources, an applicant needs to provide the following information when applying for a certificate of domicile, his or her name; parent's name; place of residence in Pakistan; previous address from outside Pakistan; date of arrival at the place of domicile; marital status; the name of spouse; names of children and one's ages; barter or occupation; and identifying marks. The above information is included in a certificate of domicile obtained from the police website in the town of Jhelum in Punjab Province, and also the individual's portrait in the lower right-hand corner of the certificate.
What is a Domicile Certificate?
In general, a state government issues a domicile certificate or a residence certificate to verify that now the individual who possesses the certificate is a resident of the state or union territory stated on the document. A woman who was not born in a Union territory but is married to a man who is a legal citizen of that State or Union Territory or is qualified for a State's or Union Territory's Domicile Certificate also is able to qualify for one.
A domicile certificate is a certificate that allows people to obtain numerous benefits such as education, employment, as well as other benefits. Resident Quotas inside the Public Service and educational institutions, and also jobs where area residents are preferred.
How to apply for a domicile in Islamabad?
Per the official government website of the Islamabad Capital Territory, anybody who has lived in Islamabad for a year or longer is able to qualify for an Islamabad domicile. Unless they already hold a domicile from some other city, they must have the existing document annulled while applying for just a fresh one. The following is a list of documents needed to obtain a Certificate of Domicile in Islamabad.
Applicants above the age of 21 should submit the following information
Proof of profession or trade
two pictures (passport size)
A photocopy of the applicant's CNIC is required.
A copy of a father's or husband's CNIC is necessary.
one rental agreement from the beginning (electricity, gas, or telephone)
A copy of proof of address in Islamabad, such as a lease agreement or an allotment letter
If you do have children, a copy of Form-B is needed.
In the case of government workers, a letter of permission from the department is required.
a photocopy of your SSC or matriculation certificates
A copy of a Marriage Registration Certificate in the case of married people.
A NOC from the native district is required if you have a dual address on your CNIC.
Applicants under the age of 21 must complete the following steps
2 photos of passport size
A photocopy of the applicant's CNIC or Along card is required.
A copy of the mother's or father's CNIC is necessary.
1 copy of a parent(s)' Domicile Certificate, upon which the applicant's name appears
A photocopy of your SSC or Matric certificate, as well as evidence of your trade or occupation
The Application Process For Domicile In Islamabad
The following is a step-by-step guide to applying for Domicile in the capital city.
Send a PKR 200 challan to the National Bank of Pakistan's F-8 Markaz branch or the State Bank of Pakistan's C-03806 District Magistrate Islamabad account.
Bring your challan receipt, application form for domicile document, as well as other necessary documents to a Citizen Facilitation Centre in Islamabad.
Wait for your round by taking a token from the counter.
Pay the processing fee of PKR 500 at the desk whenever you come in for data entry.
Your e-receipt will be emailed to you.
Pick up your Domicile Certificate at the Citizen Facilitation Centre mostly on an e-receipt date.
It is important to mention that when applying for a Domicile in Islamabad, the applicant must appear in person with his or her authentic documentation.
The following are the contact details for the Citizen Facilitation Centre in Islamabad
Address: G-11/4, Islamabad, ICT Administration Complex
Phone: 051-9108194
Submission Timings: 9:00 a.m. to 1:00 p.m. Monday through Thursday | 9:00 a.m. to 12:00 p.m. Friday
Delivery Timings: 9:00 a.m. to 3:00 p.m. Monday through Thursday | 9:00 a.m. to 12:00 p.m. Friday
Processing Time: 7 days
Total Fee: (Challan + Processing Fee) PKR 700
How To Apply For Domicile In Lahore?
Those interested in obtaining a Domicile in Lahore should go to the provincial government's e-Khidmat Markaz.
Documents Required In Lahore For A Domicile Certificate
Let's have a look just at the documents required to achieve a Lahore Domicile.
Forms P and P1, duly completed and signed by the applicant
The affidavit submitted by the applicant and certified by Oath Commissioner on PKR 50 stamp paper (Optional)
Two passport-size photos with such a white backdrop are needed.
CNIC or B-form documentation of the applicant
Bank receipt with such a copy of the father's or husband's CNIC AC Verification Form, that might or might not be certified.
At least one of the Entitlement Documents listed below will be required.
Documents proving ownership of property Fard, ownership paperwork, or a housing registry, for instance.
Electricity, gas, and phone bills
Certification of residency (rental agreement)
Documents Academic Disciplines (Matriculation or above certificate)
The applicant's vote is registered on the voter list of the UC.
The Domicile Application Process In Lahore
Have a challan form from the e-Khidmat Markaz or the nearest National Bank of Pakistan branch.
Pay the PKR 200 challan
Collect the required Domicile request form from e-Khidmat Markaz. You can also obtain it ahead of schedule from the e-Khidmat Markaz official government site.
Fill out all the Domicile Application Forms and link them with your other documents.
Once you've appropriately diagnosed your documents and applicant, you'll send an automated.
Enter your tracking ID on the e-Khidmat Markaz website to track your application. You could also use their SMS Gateway by sending your application ID to 9100, calling their toll-free line, or installing their mobile app.
Get your Certificate of Domicile (Certificate of Residence).
To apply for just a Domicile in Lahore, the applicant has to go to the center in person.
The following is the list of the e-Khidmat Markaz in Lahore.
Lower Mall, Anarkali, Lahore; Jinnah Hall (Town Hall), Jinnah Hall (Town Hall), Jinnah Hall (Town Hall), Jinnah Hall (Town Hall), Jinnah Hall (T
042-99214572 is the phone number to call.
0800-09100 is a toll-free number.
Monday through Saturday, 9:00 a.m. to 5:00 p.m. Monday through Friday, 9:00 a.m. to 5:00 p.m.
Lunch Break: 1:00 p.m. to 2:00 p.m. on all days except Friday | 12:30 p.m. to 2:30 p.m. on Friday
PKR 200 (total fee)
16-day processing time
In Karachi, the procedure for obtaining a domicile and a PRC is as follows:
But if you're a Karachi resident who requires a domicile and PRC (Permanent Residential Certificate) for educational or employment purposes, deliver the following documents to the Deputy Director's Office in your district.
Karachi's Domicile and PRC Requirements
Unattested five (5x) pictures (passport size)
CNIC (original and copy) – Attested (for those under the age of 18 years, submit a copy of Form -B).
Verified copies of all academic transcripts back to the modern year
Applicants under the age of 21 must provide copies of their CNIC and their father's address.
In the case of the government employee, a copy of their employment certificate which has been attested is required.
Attested proof of residence (electric or gas bill, if on rent copy of rent agreement)
For married males or females, a copy of their spouse's CNIC, copies of their children's identity documents, or Form B – Attested
In Karachi, how to go with Domicile and PRC
At National Bank, D.C. Office Branch, pay a charge challan of Rs. 200/-.
Place just one stamp on every copy.
Before submitting applications for domicile, have it attested by an Oath Commissioner.
If necessary, the head of the department can demand anyone else document as proof.
Domicile and PRC Instructions in Karachi
You must bring your original documents and a set of photocopies with you.
Domicile business hours are 9:00 a.m. to 12:00 p.m.
In the case of applying for domicile and PRC, the applicant's CNIC must have an address in the same Karachi district.
Stay tuned to Feeta Blog to learn more about architecture, Lifestyle and Interior Design.
Overview The domicile certificate was introduced in 1951 to register Pakistani citizens, according to the Daily Express, a Karachi-based daily (26 Apr. 2012). A domicile certification is issued for admission to state colleges (Academic 5 Dec. 2012; The Express Tribune 26 Apr. 2012), school systems universities (Academic 5 Dec. 2012), and government jobs, according to
Published in

project, selling home, shaming architecture, Shipping Container, stargate, stitched video, storage, strange buildings, Student housing, Style Your Home, summer, swimming pool, The Motor City Karachi Location, the soul family, Tim Shea, Tips & Advice, TOBACCO, Top Non Business, travel, travel destinations, travel destinations in asia, Valuation of Immovable properties, vesuvius eruption, Video, wood, World Business News, yellow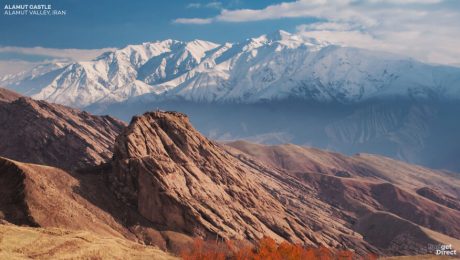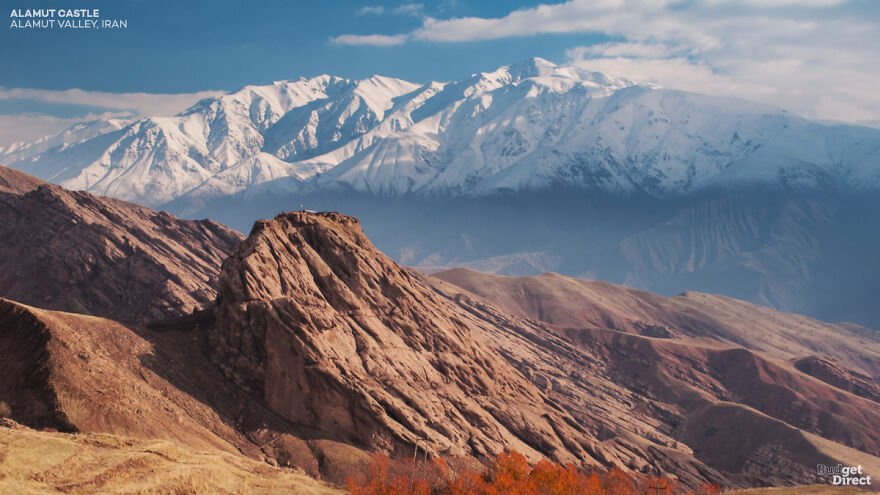 Graphic Designers Show What 6 Asian Castles Looked Like Before Falling Into Ruins
You definitely want to travel before this point, so the best we can do is offer you a way to discover something new and exciting without leaving your home. This time it is the largest and most populous continent, Asia, with its 45 million square kilometers of deserts, mountains, plateaus, plains and jungles that carry the history of ancient civilizations. Budget Direct has decided to digitally rebuild 6 castles that have become ruins over the years across five countries in Asia. The architectural wonders of Asia restore their former glory right before our eyes.
This is the newest project in the series of reconstructions by Budget Direct: the team has previously revived European castles, Ancient Wonders and UNESCO-protected heritage sites.
"In 2020, millions of people around the world will be stuck at home, and even in 2021, there are many travel restrictions still in place. To support those looking for inspiration on a travel chair, Budget Direct has decided to bring back some of the most awesome castles from all over Asia. The team started by making a long list of castles in Asia and then limited these to those that had resources available for us to digitally readjust.
They then chose the castles with the most architectural marvel from across the continent to rebuild. The team has been working with researchers, architects and digital designers to bring these ancient castles into the 21st century. "
So sit back, relax, and start the virtual journey! And hopefully, you'll find out something new along the way today.
Alamut Castle, Alamut Valley, Iran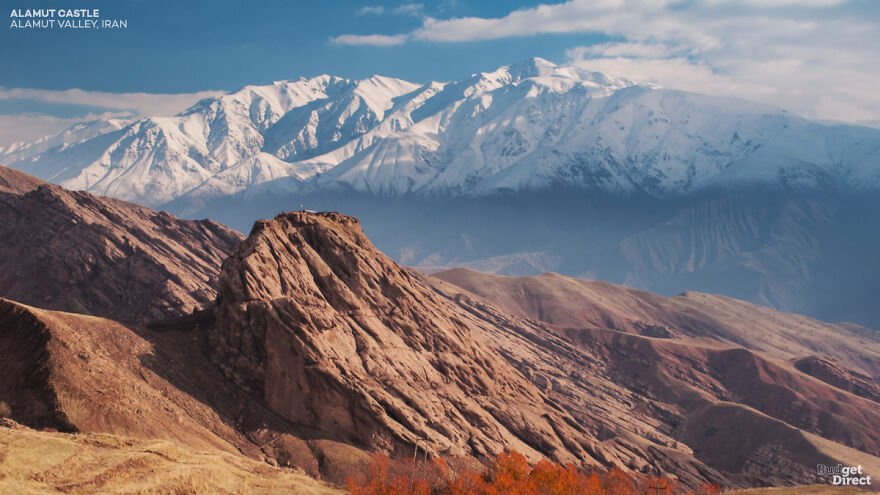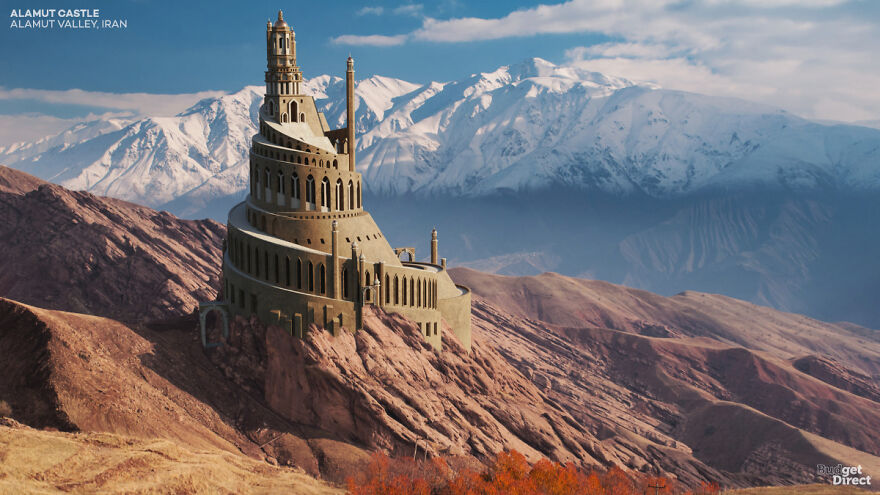 In 1090, Imam Hassan-i Sabbāh allegedly conquered the castle without shedding a drop of blood. The new state secured its power through targeted attacks on enemy leaders. Those who carried out these attacks were contemptuously called "Hashashin" ("tumultuous grass"), thus giving birth to the word "Assassin". Ironically, Alamut's fame caused its demise; its various conquerors demolished the castle while searching for a legendary assassin.
Alamut Rock is a popular day trek that offers a lookup view of the surrounding country. However, not much remains of Alamut Castle itself; its few surviving stone clouds are covered in scaffolding while the Iranian government tries to partially restore it for tourists.
The Old Summer Palace, Beijing, China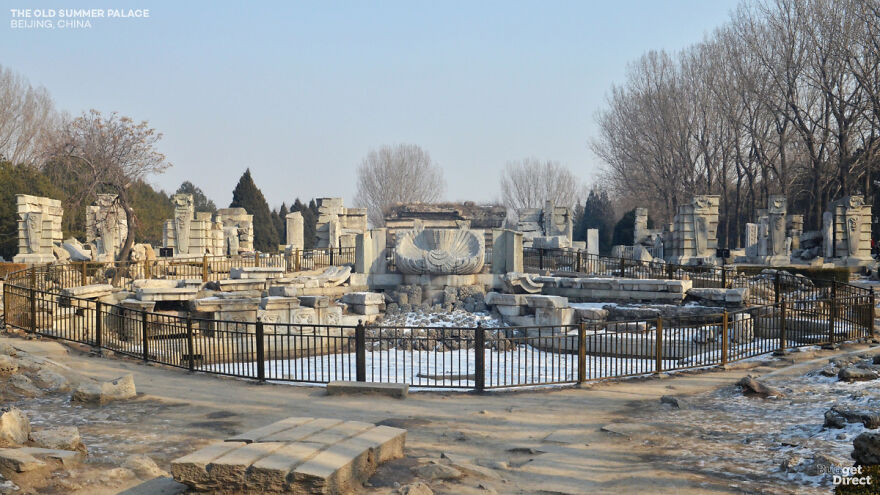 Yuanming Yuan – known in the Western World as the Old Summer Palace – was not a single building but a 3.5 square kilometer complex of palaces, lakes, gardens, towers and sculptures. The pride of the Qing dynasty, Yuanming Yuan, was largely destroyed by British and French troops in retaliation for the death of a British envoy during the Second Opium War. Further destruction occurred during the Boxer Rebellion and the Cultural Revolution.
We chose here to rebuild Haiyantang from the Yuanming Yuan (The Palace of Calm Seas). In front of a two-story Western-style palace, a water clock surrounded the 12 animals of the Chinese Zodiac. Today, the Martian ornament of the fountain sits within the contour of its former depression, backed by a spaced view of fallen palace columns.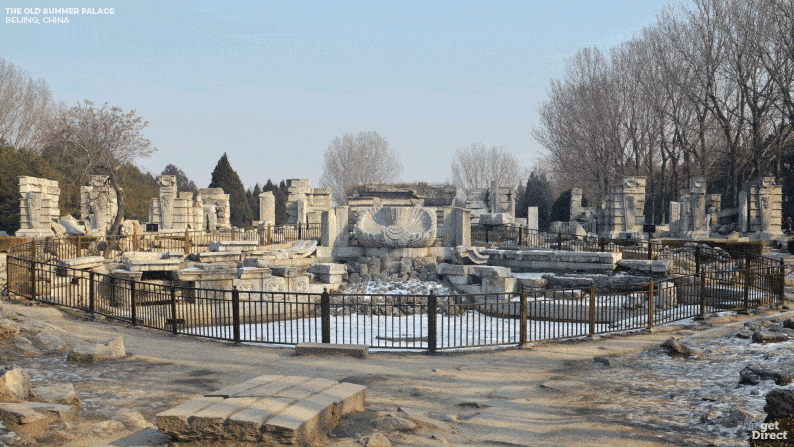 Hagi Castle, Hagi, Japan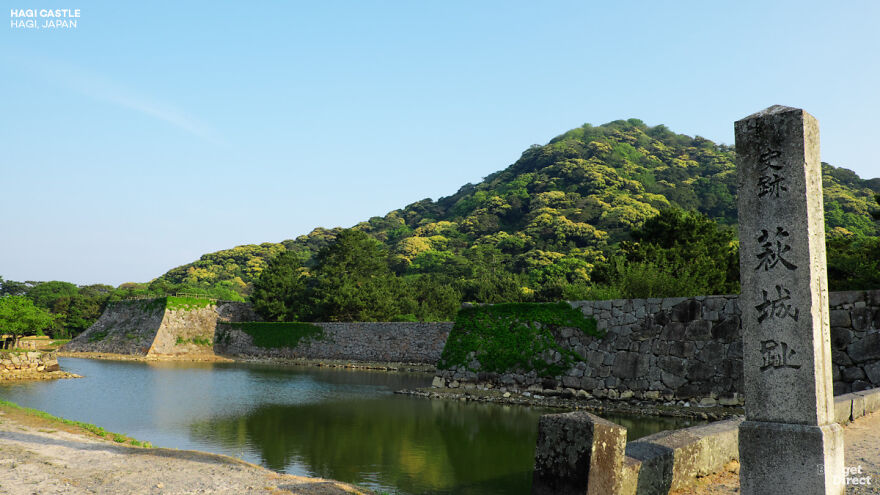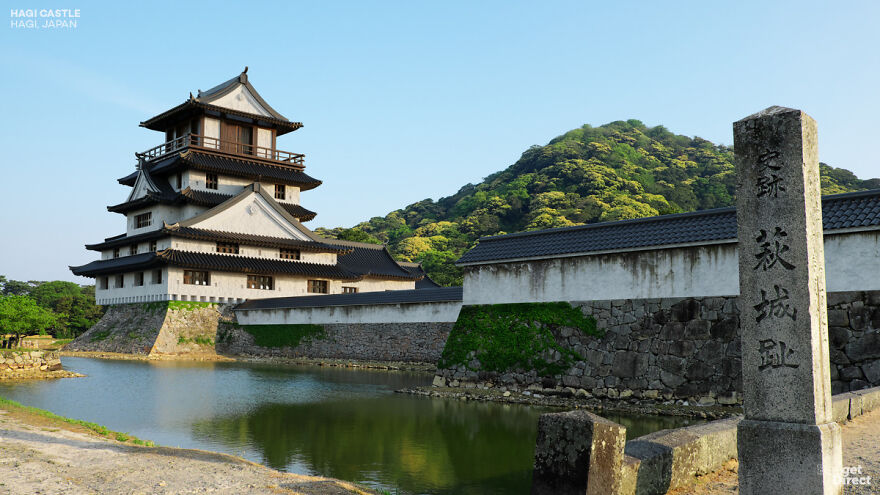 The Mōri Samurai clan lost to Tokugawa in the Battle of Sekigahara, and as a result, had to rebuild their capital in the small seaside town of Hagi. The Mōri got their revenge, however. The castle became the capital of the Chōshū Domain, which was instrumental in the final overthrow of the Tokugawa Shogunate. Ironically, the castle was dismantled by the new government in 1874 as part of a policy of centralization and modernization.
Hagi was very awesome at the time. Multiple galleries and walls protect the surrounding land, many of which are still visible. The main wooden fort has been dismantled, but its stone base and part of its moat stand. Higher up the mountain, the remains of a reserve fort can be found.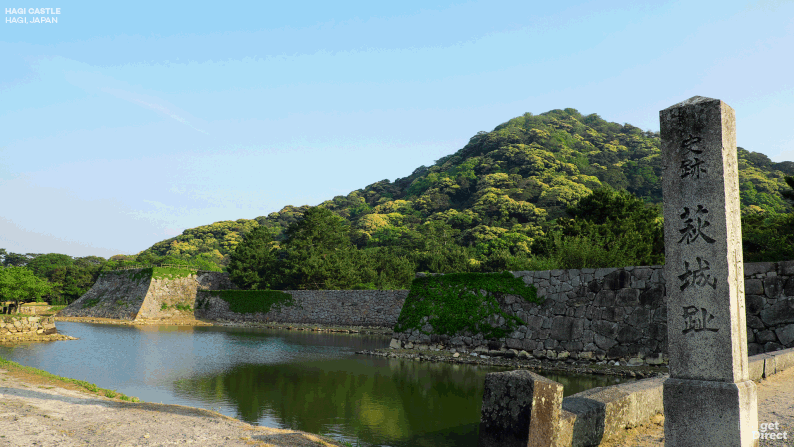 Ghazni Citadel, Ghazni, Afghanistan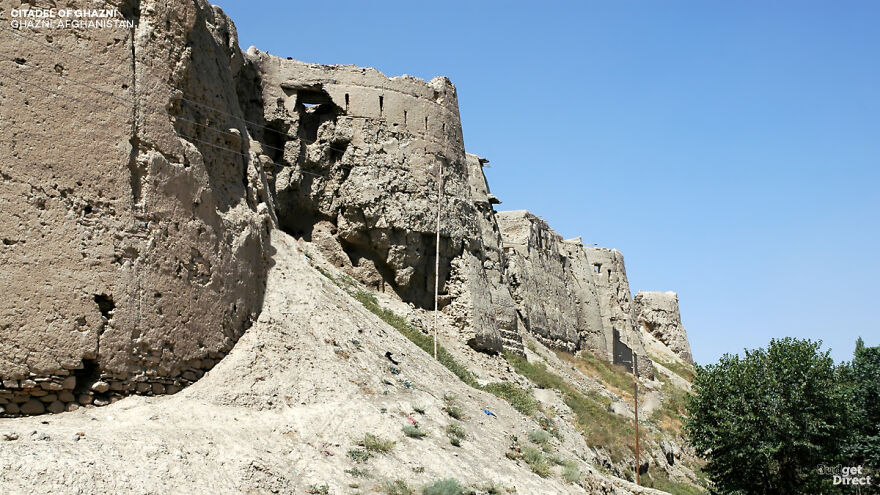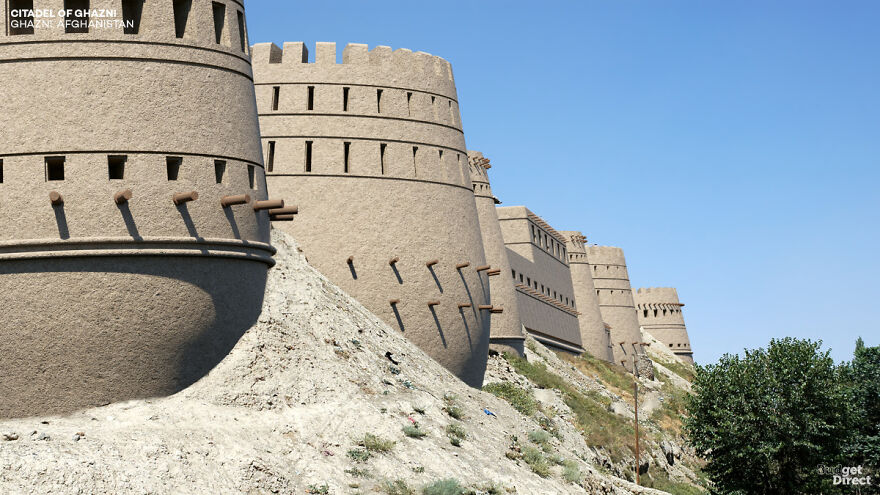 The former slave Sebüktigin received the governorship of Ghazni in 977, but he promptly rebelled against his ruling Iranian rulers to found the Ghazni Empire. Ghazni became the war point of Afghanistan, sought after by the VIP conquerors from the history of Timur (Tamerlane) to the Mongols. When the citadel was famously conquered by the British in 1839, Afghan leadership had to flee Kabul. It was also used as a U.S. military base after 2001.
The remains of the citadel rest on a central hill above the walled city. However, neglect, war and weather severely damaged Ghazni. 14 of its original 32 towers have collapsed, one recently as 2019. Today, Ghazni's walls, towers and citadel are in danger of being lost permanently to the weather winds.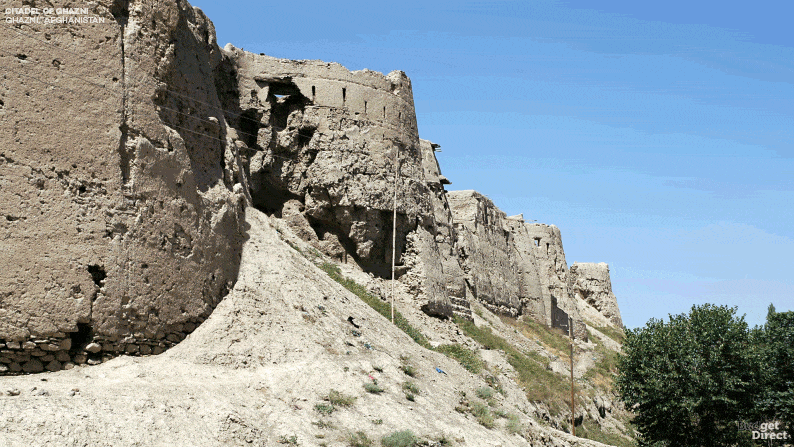 Raigad Fort, Raigad, Maharashtra, India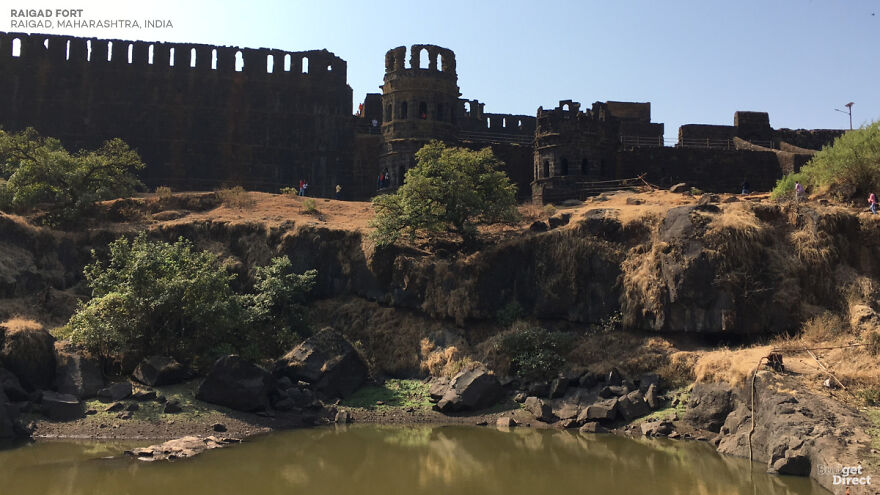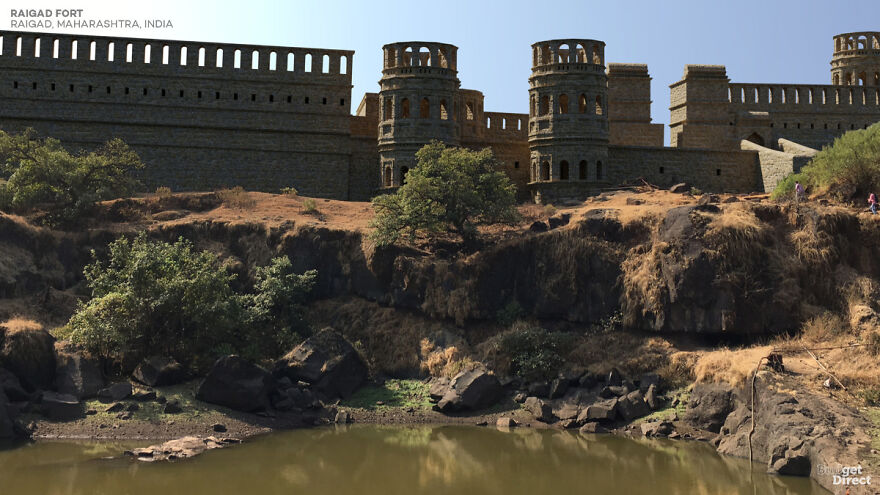 Although parts of the structure date from 1030 AD, the already imposing fortifications of Raigad were expanded by Shivaji Maharaj. Shivaji was crowned Chhatrapati ("Umbrella Lord") here in 1674, establishing the Marathan Confederacy as opposed to the Mughal Empire. The Confederacy ruled Raigad until its destruction by the British East India Company in 1818.
The main entrance to the castle is 820 meters above sea level – a climb of 1737 steps. (Luckily now there is an aerial tramway.) Visitors can still look at the remains of two of the three watchtowers, several reservoirs, stone trading booths and a famous wall called Hirakani Buruj.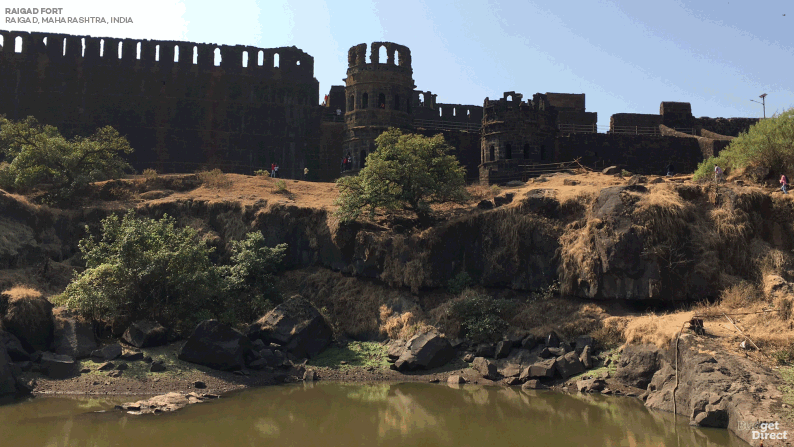 Takeda Castle, Asago, Hyogo, Japan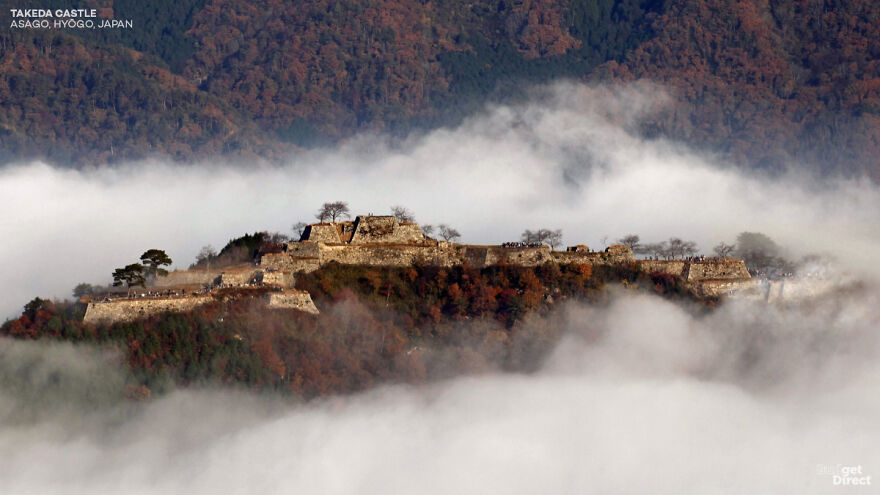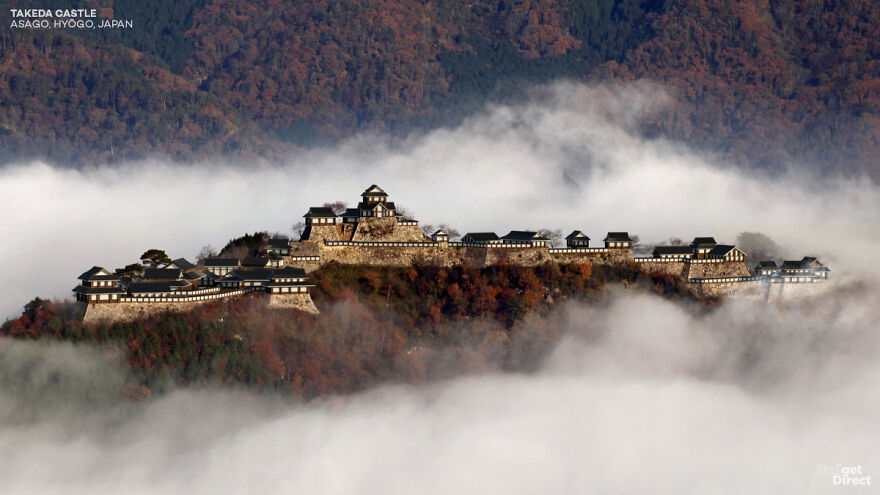 Takeda was built in the 15th century by "the Red Monaco" – a man partly responsible for plunging Japan into the century of chaos known as the Sengoku period. The fort was later conquered by Toyotomi Hideyoshi during a reunion. After Hideyoshi's death, the new shogun Tokugawa Ieyasu accused the final lord of the castle of arson during a pivotal battle. From here Takeda decayed.
Today the ruins of the castle sit 353 meters above sea level. Although no buildings remain standing on the mountain itself, a row of temples has survived at the base. The stone foundations of the castle are well preserved, having undergone minor restorations in the late twentieth century. Due to a seasonal fog that fills the valley, some mornings Takeda seems to float above the clouds.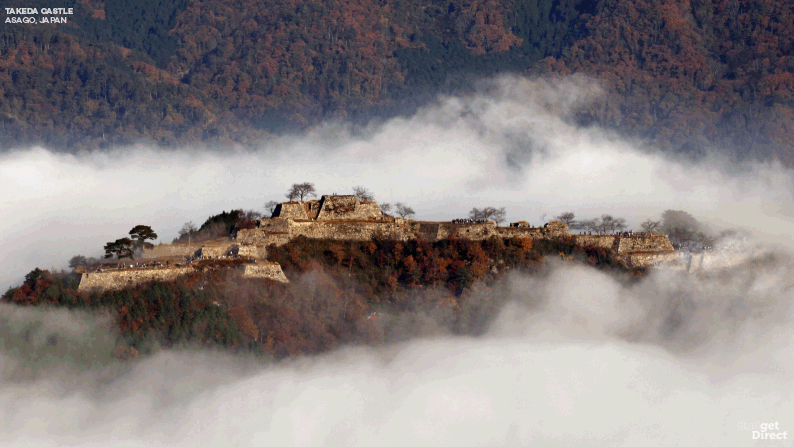 Watch this space for more information on that. Stay tuned to Feeta Blog for the latest updates about Architrcture, Lifestyle and Interior Design.
You definitely want to travel before this point, so the best we can do is offer you a way to discover something new and exciting without leaving your home. This time it is the largest and most populous continent, Asia, with its 45 million square kilometers of deserts, mountains, plateaus, plains and jungles that carry
Published in

Architectural Heritage, architectural wonders, Architecture, Asia, asian castles, asian history, Budget Direct, castles in asia, castles reconstructed, culture, digital art, full-page, Graphic Design, heritage, History, Homepage featured, ruined castles rebuilt, ruined castles restored, ruined catles, travel, travel destinations, travel destinations in asia