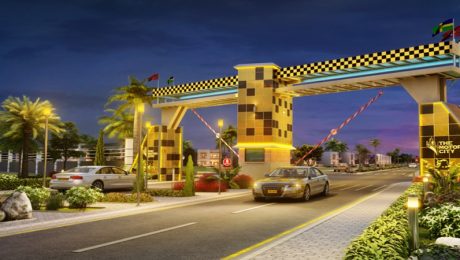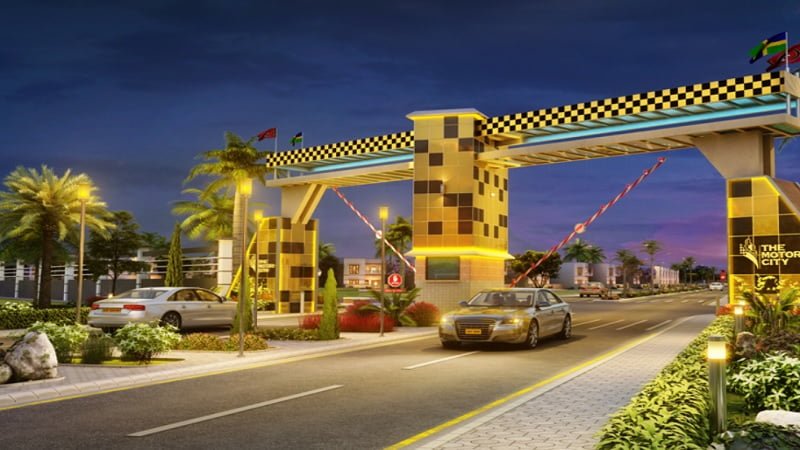 The Motor City Karachi – Project Details, Location, Features and Prices
The Motor City is a Sheikhani Group-themed housing project on North Karachi Bypass. The project is approved by Malir Development Authority, and it is currently developing rapidly. A project map has already been unveiled, and reserves of residential and commercial plots are being opened with easy installments.
The Sheikhani group company boasts of delivering more than 30,000 units during its 30 years in the real estate sector. The group aims to set new trends in the real estate sector of Pakistan by launching innovative projects.
As the name suggests, the Motor City is planned for car enthusiasts. The whole theme and master plan of this housing plan is designed for the specific category of people who love motorsport and want to enjoy high living standards.
Motor City is ideally located on North Bypass right next to MDA Office. It is located in MDA Scheme 45, and lies about 2 minutes from Dream World Resort and Gulshan-e-Maymar Karachi.
Following is the local map of The Motor City: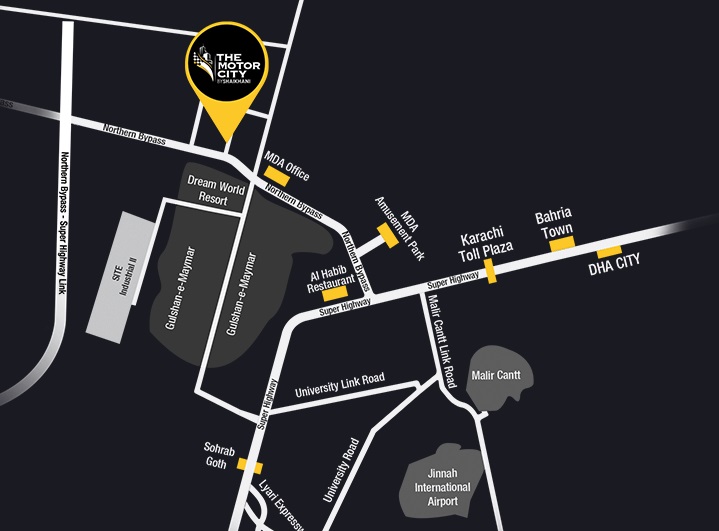 Here are some local features of The Motor City:
Adjacent to Office of Malir Development Authority
Against Dream World Resort and Gulshan-e-Maymar
8 minutes drive from Super Highway
15 minutes by detour
25 minutes from Jinnah Karachi International Airport
As most new housing projects are being developed miles away from this area, it is, therefore, one of the best housing options in Karachi today.
It is planned to be a luxury housing project with high standards of development and luxurious lifestyles. Because it is a motor sport, the main attraction of the society is its mega sports complex and racing circuit surrounding an entire society.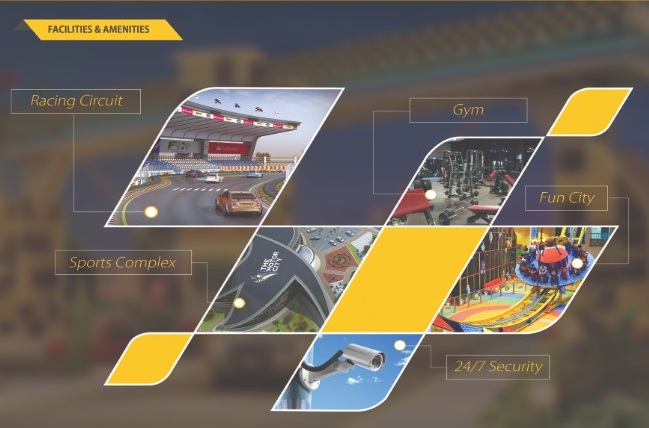 There are many sports facilities planned by the developers that are specifically designed for motor sports lovers.
Aside from the theme, the main plan of the project is quite interesting. It mainly consists of 4 different elliptical blocks interconnected. Each block has its own commercial market and park in the center.
You can download a high quality pdf map of Motor City below:
The Motor City Map
Here are some salient features of the project:
Gated Housing Scheme
24/7 Security and Surveillance
Sports and Recreation Facilities
Parks, Shopping Centers and Masjid
Provision of all Basic Services
Underground Electricity and Sewerage System
Modern Urban Planning
You can download a project brochure below for more details:
Brochure on Motor City Karachi
The company offers different sizes of residential and commercial plots in terms of easy installments. Reservations are available in the first row, hurry up first, so hurry up if you don't want to miss this opportunity.
Here are the backup details of the Motor City:
Housing
125 kv. Yd | 250 kv
3-year easy installments
Fees since PKR 63,091
Business Plots
205 kv. Yd | 300 kv. Yd | 400 kv
3-year easy installments
Fees since PKR 217,199
Reservations start from a 30% down payment, while the remaining amount is payable in 36 monthly installments of 12 quarterly installments.
Here are the pricing and payment plans for residential and commercial plots: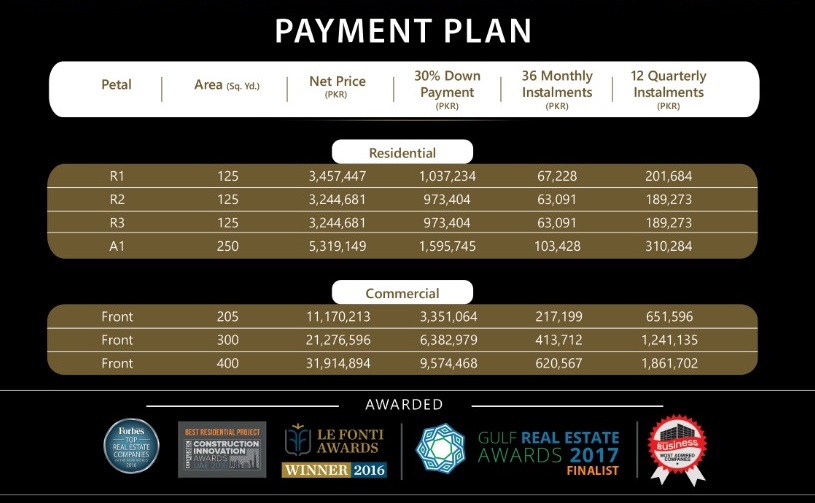 The Motor City is a Sheikhani Group-themed housing project on North Karachi Bypass. The project is approved by Malir Development Authority, and it is currently developing rapidly. A project map has already been unveiled, and reserves of residential and commercial plots are being opened with easy installments. The Sheikhani group company boasts of delivering more
Published in

affordable housing, Area Guides, building plan, Housing Schemes, Investing In Best Deals, Investment Tips, Investments, Karachi Housing Schemes, Real Estate Guide, Real Estate Investments, real estate sector, The Motor City Karachi, The Motor City Karachi Development Progress, The Motor City Karachi Location, The Motor City Karachi Prices