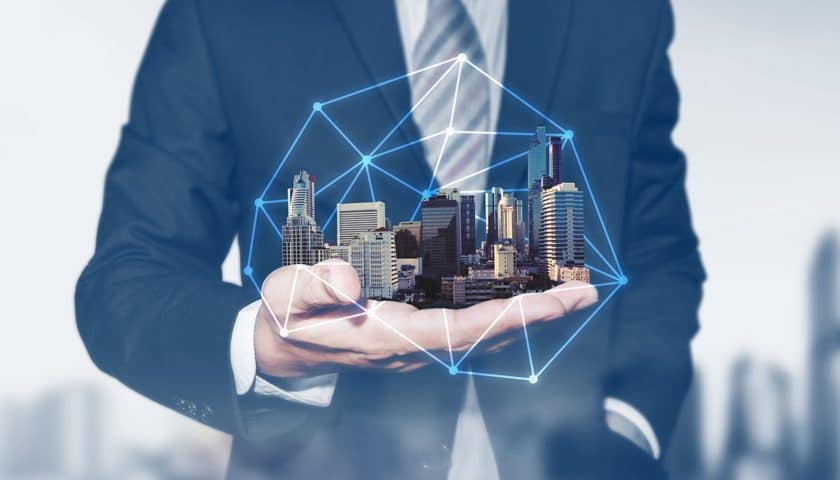 Real Estate Strategies for beginners
Suppose you want to join the real estate investment community to grow your assets and plan your future to live on income. In that case, you must first evaluate the different alternatives to participate in the sector. Some require a more significant investment of time or money than others and experience or knowledge about the industry. In this blog, we bring you a list of real estate strategies for beginners that they can use to excel in the real estate industry of Pakistan.
To know more about these strategies, keep reading.
Vacant spaces:
Vacant spaces, including land, are among the few assets in the world whose price appreciates over time. This type of investment gives value to areas of your property that are not occupied or of little use, such as guest rooms, parking lots, basements and ceilings. It works for both seasonal and long-term leases. It is ideal for beginning investors unfamiliar with market values ​​or the practice of leasing entire properties.
In short, one of the best strategies to increase your real estate portfolio is by investing in vacant land.
Leases:
It is the most common earning mode. In this case, you buy a property to lease it, either in the short term (temporary or vacation) or long term (more than six months). You can focus on having multiple tenants for a property in different periods (winter or summer, vacations, holidays, AirBnB style) or opt for the traditional lease to a single person for a specified time.
Buying and selling:
In this strategy, your focus is on acquiring and reselling residential properties in areas of most significant demand, close to high-traffic public spaces (supermarkets, metro stations, bus stops). It requires you to study well the prospects before investing and the regulatory plans of the target zones.
Manage properties:
Under this strategy, you buy and lease properties and offer administration services, from paying everyday expenses to technical maintenance checks, such as plumbing and electricity.
Renewals:
In this strategy, you buy houses at a low price and need repairs; you completely renovate them and then sell them at a higher price. The challenge here is to manage knowledge and values ​​of masonry, design and architecture work.
Real estate funds:
The investor invests in real estate indirectly through a private fund dedicated to buying or developing properties for sale or rent. The profits of the projects are distributed among the contributors of the fund as dividends. The industry initially began focusing on corporate buildings and offices, but later expanded into the housing sector.
Invest in auctions:
In this case, the investor acquires the real estate in an auction process with the sole purpose of reselling it later at a higher price. This type of investment is attractive because the property went through the bank first. Therefore the property's papers and debts are up to date.
Keep in mind that all these investment alternatives have natural limitations, such as the location of the property, its accessibility, and current demand, as well as artificial ones, such as co-ownership agreements for office buildings and apartments and condominiums debts associated with real estate.
Be informed:
Although it is not necessary to have studies or a degree to dedicate yourself to investing in the real estate sector, it is essential that, when you are in the business, you know basic concepts of the industry, such as the price/cost differential, capital gains, generation value, the profile of the investor and the type of property. The fact that you do not master the vocabulary of the world in which your company operates can lead, at least, that people distrust you.
In this sense, a fundamental behavior to be more and more informed about the business is to listen carefully to people associated with the company. In this way, you will not only be able to access privileged information about your clients, but you will also gain more and more confidence in your expertise.
This same practice will affect your pricing method. Whether you are based on margins, target prices, demand, competition or the highest possible value, it will always be essential to be informed to define the amounts of your business most appropriately.
Have a plan:
Discipline always translates into success, and this habit has much more to do with being active and constant at work than being rigid and unable to react to changes. This is why, when we talk about having a plan and abiding by it, what you must understand is that before entering the real estate market you should take some time to design your business plan.
This plan will help you establish critical aspects, such as the vision and goals of your company. Still, it will also encourage you to protect your business with a series of rules that ensure the decisions you will make throughout your career as an entrepreneur in the field.
You will be able to establish specific things such as your target market, selection criteria and even the selection criteria of your properties. Put yourself before problems through a contingency plan that consider your investment's risk analysis and the financial viability of a purchase or a sale.
Find allies:
The real estate business tends to be independent and lonely because it allows practitioners individual freedom and flexibility compared to other jobs. For the same reason, it is advisable to go to good allies to maintain a good network of contacts and grow in a highly competitive and agile market.
With allies, we mean reading books that teach methods to achieve financial "good health" or encourage the practice of habits to be effective in business, even attending courses and seminars designed especially for people who want to learn everything necessary to function. Successful in the world of real estate investment.
It is also advisable to interact with real estate agents and financial advisers to listen to their experiences and opinions, but above all to finish inserting themselves more and more into the beautiful and complex world of real estate.
Finally, a good idea to become a great real estate investor is to interact with ordinary people who are examples of success, either due to their personal experiences or economic fluctuations in business in general and within the field.
It is a type of inspiration that you can also find in opinion leaders with a good presence in social networks and participation in books, courses and seminars in the field.
So, these are some of the strategies that beginners should keep in mind while entering the real estate market. Make use of these strategies and excel in the real estate market of Pakistan.
---
Suppose you want to join the real estate investment community to grow your assets and plan your future to live on income. In that case, you must first evaluate the different alternatives to participate in the sector. Some require a more significant investment of time or money than others and experience or knowledge about the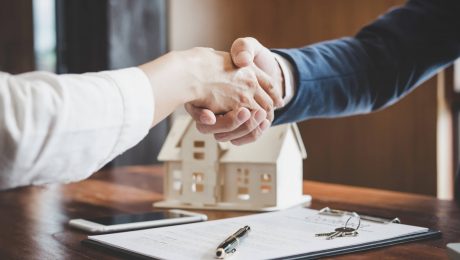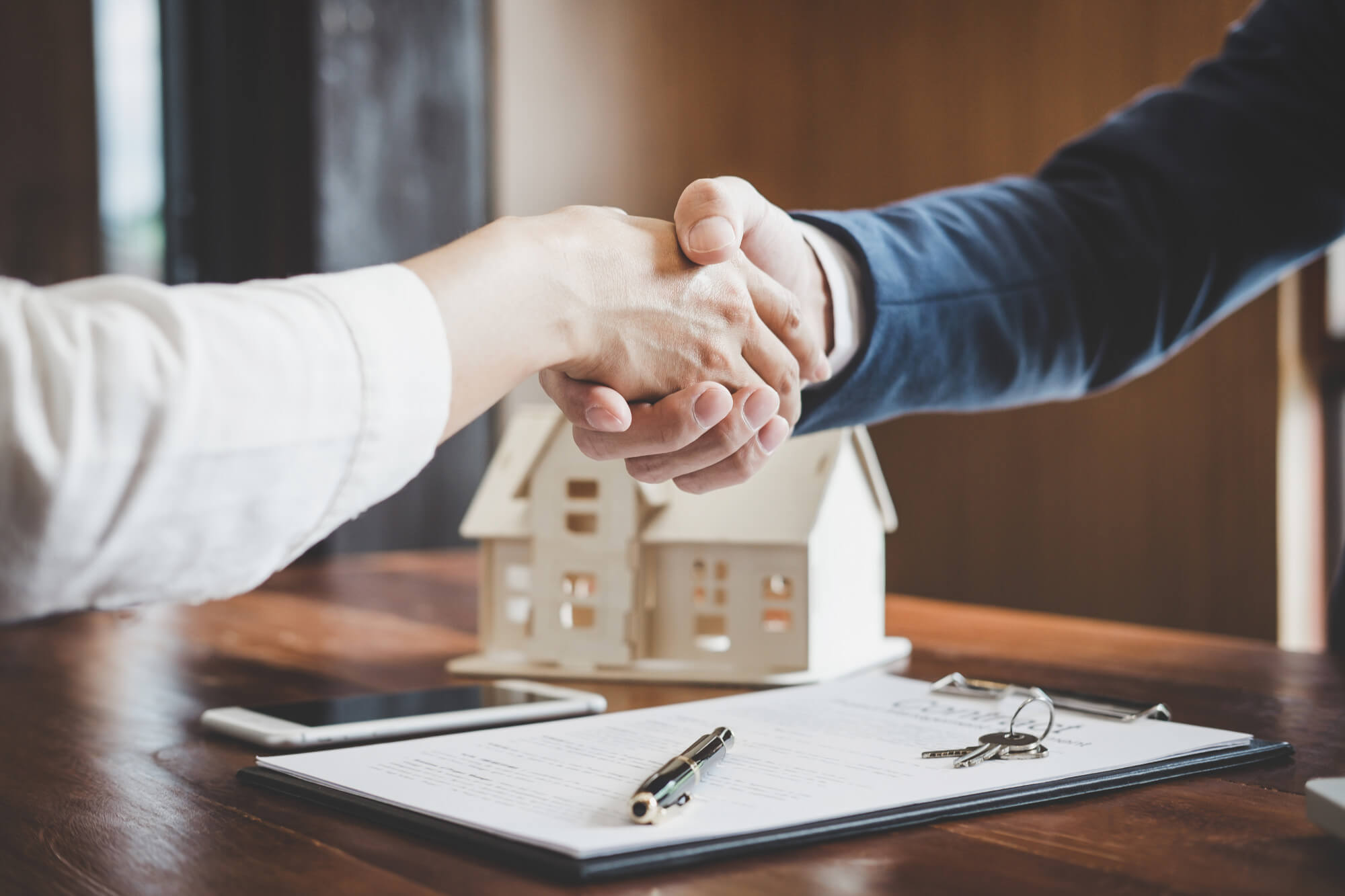 Know the Difference between Buyer's Market and Seller's Market
Would you like to sell or buy a home at the best time of year? Despite the fact that certain seasons may be busier than others, the fluctuations in the real estate market are much more influenced by supply and demand than by the time of year. Keeping an eye on the housing market is one of the most important things to watch and watch out for whether you're in a buyer's or seller's market in your local area.
Everybody wants the best deal on a new home, but it's not always easy. In the wake of the COVID-19 pandemic prospective homebuyers have had a difficult time answering the question, "Why are houses so expensive at the moment?".
In order to save on a new home and avoid overspending on the mortgage, savvy homebuyers try to time their purchases around buyer's markets.
When purchasing a house, it is important to know the difference between buyer's markets and seller's markets. Let's find out more with this blog.
What Is a Buyer's Market?
Buyer's markets occur when more homes are for sale than buyers are available. It means that more homes are listed for sale than there are buyers. Buyer's market often refers to the state of a market where there is relatively more inventory than demand.
Lower home prices are an indicator of a buyer's market. A seller's home will often sell for around the listing price or even less in a buyer's market. You cannot raise your asking price much without causing buyers to look at comparable homes offered by other sellers in your neighborhood.
Due to the volume of competition, sellers are at a disadvantage. Many sellers decide to accept a lower sale price instead of waiting for the right buyer to come along.
Seemingly longer than average time on the market is another sign of a buyer's market. There's likely a buyer's market if the for-sale signs aren't replaced with sold signs as you drive through your neighborhood. There is little chance of seeing a bidding war over a house on the market. With so many homes available, buyers are unlikely to spend more than the asking price.
What is a Seller's Market?
During a seller's market, the number of buyers overrules the number of available homes on the market or when there are more buyers than available homes. A single property often attracts multiple buyers, resulting in a bidding war. Selling your home in a seller's market can be a great option because you can get a higher sales price than your listing price, or at least more than your bottom-line price (the lowest price you're willing to accept for your house).
Be aware of the seller's advantage when buying a home in a seller's market. The advantage of getting a lower sale price on a property that other buyers are interested in is unlikely if other buyers are also interested.
An offer made by a competing buyer could cost you the opportunity to buy the property. The seller's market is sometimes referred to as a renter's market because sometimes prospective buyers must continue renting until they can raise their down payment and compete with other buyers.
According to a licensed realtor from FL Cash Home Buyers – the key to selling a property fast is to utilize as broad of a net as possible for buyers. The key to this is to find the right realtor. Realtors can help sell a house not only quicker but usually more profitably and as legally correct as possible.
The market for Buyers or Sellers? Find Out with These 4 Tips
A buyer's or seller's market can be determined without being an expert in it real estate. The easiest way to tell can usually be found by looking at current and recently sold listings.
A buyer's market has the following characteristics
Sales of homes are slow
The homes sell for less than the list price
The home price index is declining
There are many homes available for sale
A seller's market has the following characteristics
Houses sell quickly
The home sells at or above the listing price
The price of homes is rising
There aren't many homes for sale
A Few Tips for Buyers
When there are limited housing options and a lot of buyers are interested, time is of the essence.
A seller's market is an excellent time to act fast if you find your dream home. Those who hesitate over a house they want to buy may find it is no longer available by the time they are ready to negotiate. Getting pre-approval for a loan before you need it will ensure financing.
Make sure you know you're at a disadvantage before you make an offer. There is no need to push for specific closing dates, concessions, or contingencies in a seller's market. Make sure you focus on what's important to you. Make sure you think twice about stipulations you want to be written into the contract. Make an all-cash offer if possible. Since cash buyers don't have to deal with financing issues, sellers prefer them.
Having patience is crucial when you keep losing out on the homes you are interested in. Don't get discouraged if you keep losing out on homes you are interested in. Frustrated buyers end up suffering in a seller's market. Many inexperienced bidders engage in bidding wars to get the home they want, even if the home isn't worth much. That's not a good idea.
If you are tired of losing, you may end up making an offer on a home you wouldn't usually be interested in. Property ownership is an investment and often a 30-year commitment. Don't get sucked into a low-cost house. You'd be better off waiting until the market cools off before starting your home search.
A Few Tips for Sellers
To increase interest in your property in a seller's market, you'll need to compete with other sellers.
Before you market or show your property, make sure your home is clean and organized, and in good condition.
The price of a home tends to rise in a seller's market, but pricing your home relatively still helps. You'll be more likely to attract buyers if you lower your asking price slightly below fair market value. It is common for sellers to list their homes slightly below their assessed value to encourage bidding wars.
Examine offers carefully: During a seller's market, it's even more important to consider offers carefully. In their search for the highest offer, sellers frequently ignore the buyer's financial strength. If buyers say they will pay a certain amount, that doesn't automatically mean they can get the funds. The appraised value of your home cannot be financed beyond that.
Your last concern should be accepting an unrealistic offer and then having to resell your home when the deal falls through. Buyers will have more power when negotiating when your house has been on the market longer.
Make sure any buyer who requires financing is preapproved for a loan. When buyers receive pre-approval, their credit and finances are verified, ensuring they can obtain a loan for a specific amount. Prequalification, however, is merely an estimate of a buyer's finances.
Observe contingencies: Also, be aware of offers that include contingencies. In the event that certain conditions are not met, buyers can back out of sales contracts, including mortgage house contingencies, home sale contingencies, appraisal contingencies, and inspection contingencies.
According to Phil from Cash offer Please, Many homeowners choose to sell their homes through a real estate agent in order to get the best price. However, you may be able to sell your home for less than market value by making a cash offer to the buyer.
Summary
Knowing where the market stands is beneficial when buying or selling property. There is less competition for buyers in a buyer's market when there are many homes available. On the other hand, a seller wants to list their house during a seller's market when there are fewer properties for sale and a high number of interested buyers.
It is still important to hire a real estate agent, regardless of the market conditions in your area. A real estate agent can give you a leg up on your competition, regardless of market conditions.
Choosing the right time to buy a home can be a major challenge. In a seller's market, you will notice that homes disappear almost immediately after being listed. To avoid losing out on what could be your dream home, you should get preapproved as soon as possible instead of waiting until the last minute.
---
Would you like to sell or buy a home at the best time of year? Despite the fact that certain seasons may be busier than others, the fluctuations in the real estate market are much more influenced by supply and demand than by the time of year. Keeping an eye on the housing market is