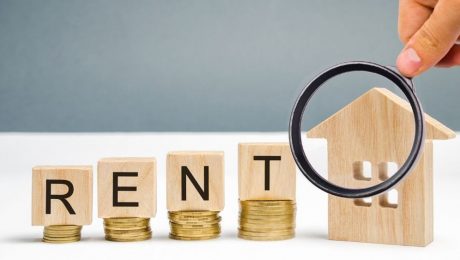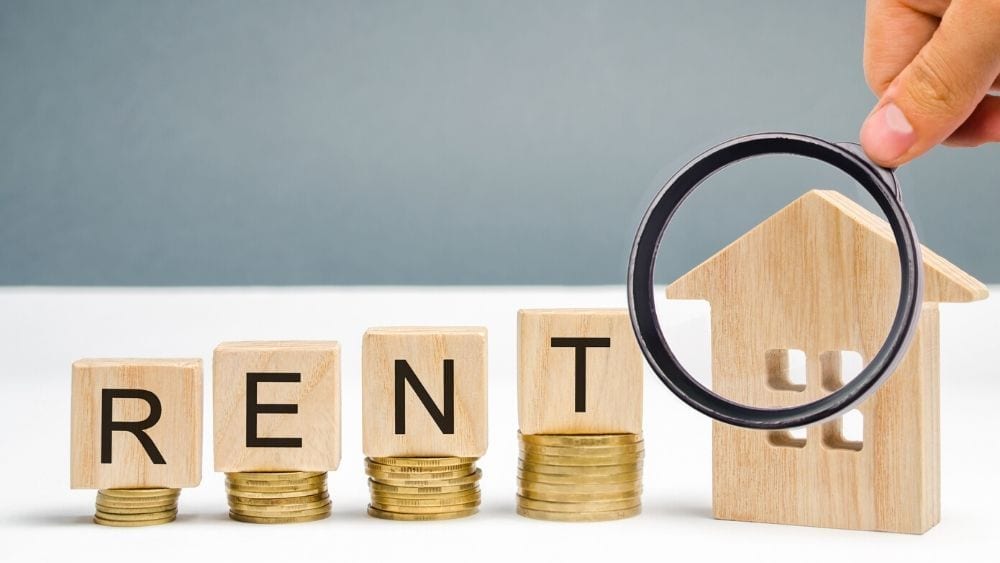 5 Tips To Increase Rental Property And Maximize Income
The appearance and functionality of your rental property has a direct correlation to the rental income it can produce. By investing in the right improvements, you can charge your tenants more. This can result in higher rental income in the long run.
However, there is a fine line between improvements that allow you to increase rental income and those that are unnecessary or superfluous. You need to determine who is who so that you don't end up paying for expensive renovations that do nothing to your rental property.
Here are five simple but effective improvements that can increase your property value and, eventually, enable you to earn more rental income:
1. Improve The Exterior Of Your Property
The exterior of your property is very visible, and how it looks can create an impression. You find it difficult to attract tenants and encourage them to live on your property if your exterior looks poorly maintained.
One of the easiest ways to enhance the value of your rental property is to take care of your exterior. As a landlord, you should put in the time and effort to make sure your exterior is in pristine condition. You can achieve this goal by:
Pressure to wash your exteriors:

Hire professionals to take advantage of theirs press wash services to remove dirt, dust and other debris from your exterior. Pressure washing also removes mold, keeping your rental farm cleaner and healthier.

Painting your front door:

The front door attracts the attention of tenants and sets their expectations on what they can see inside the property. Increase their excitement by painting your front door in bold color. If your exterior is painted in nude shades, go for light shades of red, blue, yellow or orange for your door.

Pay attention to the landscape:

Check the general condition of your landscape and remove weeds and dead branches. If your outdoor space allows, you can plant more flowers and invest in a water feature, such as a pond or fountain.
2. Refresh The Bathroom
How the bathroom looks and works can significantly affect a person's mood throughout the day. Can you start the day in a positive mood if the bathroom looks dirty? How can you enjoy your bath or shower if the bathroom lacks essential amenities? Tenants will probably feel the same way, so make sure to upgrade your bathroom.
You don't need to break the bank just to improve your bathroom. Here are some cheap bathroom renovation ideas that will definitely make the space look and feel new:
Mess up to make the space look bigger and feel cleaner.
Experiment with bathroom wallpaper.
Invest in stylish storage, such as an open shelf and use of wicker baskets.
Swap expensive floors for affordable materials.
Raise old bathrooms by adding new paint or upgrading hardware.
3. Work On The Kitchen
Many tenants will choose to pay more, provided they get the most functional and attractive kitchen. In addition to cooking and preparing meals, tenants were more enthusiastic about the kitchen, as here they would entertain guests and even hold parties.
Contrary to popular belief, you don't need to spend thousands for a successful kitchen renovation. Like the bathroom, there are inexpensive kitchen improvements that can change the overall look of the space, such as:
Adding artwork to the walls to create focus
Adding more seating furniture
Change the lighting fixtures
Changing your cabinet doors and hardware
Instead of replacing kitchen floors, paint them with a neutral shade
4. Add New Living Spaces
The more housing your rent has, the higher your rent you can pay your tenants. This will allow you to earn more income in a shorter period of time.
Evaluate the layout of your property and see if it can still support another place to live. For example, if your wolf property has a separate dining room, consider converting it into another bedroom, or if it's a large room, split it into two bedrooms.
5. Offer an Outdoor Recreation Space
Gone were the days when tenants only entertained guests inside the home. Today, more and more people would choose to hold meetings in outdoor spaces as these offer a change of scenery and a fresher atmosphere.
Another way to increase the value of your rental property is to offer an outdoor recreation space to your tenants. Depending on the space available, you can add a deck, beauty or some outdoor furniture and BBQ. All of these updates are sure to attract tenants and make your rental property more valuable.
Upgrade Your Rental From Today
The housing market worldwide is full of thousands of wolf holdings. Fortunately, there are many ways for yours to stand out, namely by following the tips presented in this article. These tips are enough to make sure your rental property meets modern standards and attracts as many tenants as possible.
The appearance and functionality of your rental property has a direct correlation to the rental income it can produce. By investing in the right improvements, you can charge your tenants more. This can result in higher rental income in the long run. However, there is a fine line between improvements that allow you to increase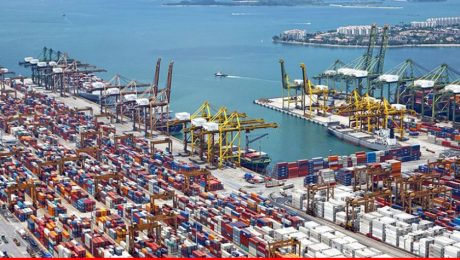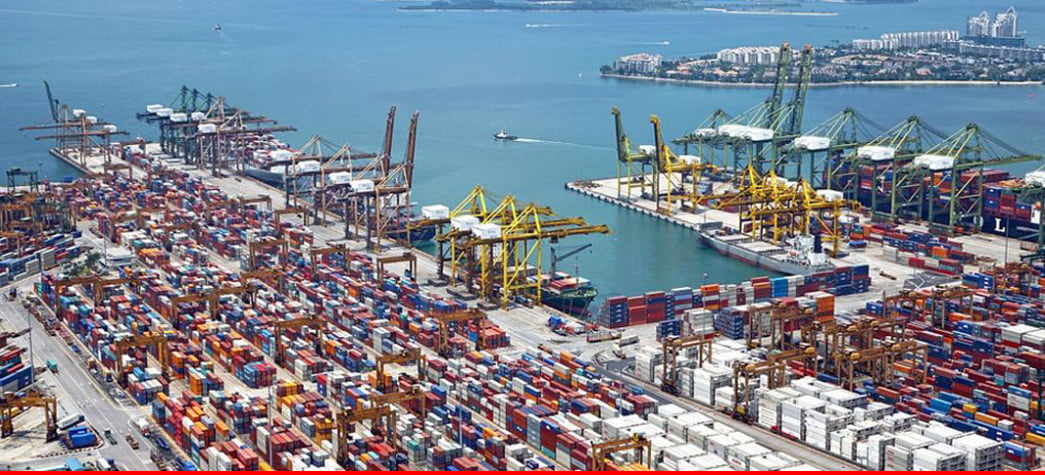 ML-1 CPEC—Gwadar Linked To GGC & Property Business In Pakistan
CPT President Lt Gen (r) Asim Saleem Bajwa showed opportunities for improved connectivity under CPEC between Gwadar and the rest of the country. He said Gwadar will be connected to the rest of the country by a railway line, after completing Main Line-1 (ML-1), to take advantage of CPEC benefits. This improved connectivity also changes the socio-economic destiny of the country.
ML-1 CPEC & Railway Line – Detailed Overview
Asim Saleem Bajwa, President of CPEC Authority Lt Gen (retired), expressed interest in the establishment of several companies in the Gwadar Free Zone, of the Gulf region.
"The free area of ​​the city, which covers 2400 hectares, has been extensively developed, not only for Chinese and local investors but also for the Gulf Zone," he said in an interview with a YouTube channel.
He said the city and the port have made a lot of progress and recently. "we started building Gwadar airport with the help of the government of China, which gave $ 230 million for the project, " he added. Regarding the proposed Gwadar Oil City, he stated that an area allocated for oil refining and oil storage is about 30 km away from the city near Pasni.
The president suggested that the port of Gwadar will run trains to the rest of the country after the completion of the railway upgrade program of Main Line 1 (ML-1). "To connect the port city to the rest of Pakistan and beyond, a new railway will be initiated from Quetta to Gwadar, " says Bajwa.
Local details
Karachi to Peshawar via Hyderabad, Nawabshah, Rohri, Rahimyar Khan, Bahawalpur, Khanewal, Sahiwal, Lahore, Gujranwala, Rawalpindi, Peshawar.
Scope of the project:
The whole road from Karachi to Peshawar was doubled
Speed ​​increase from 65/110 km / h to 160 km / h
Freight train for 120 km / h service
Computer-based signaling and control system
Division of grade to ensure train safety
Budgeting And Completion Of The Project
Bajwa, also Special Assistant to the Prime Minister for Information and Broadcasting, learned that CPEC's largest project ever was ML-1.
Govt focused entirely on the growth and advancement of Balochistan to the western CPEC route.
He identifies the $ 6.8 billion project as historic for logistics infrastructure in Pakistan, as each company will benefit as it deals with the freight traffic by railways.
"Each preparatory phase is completed and its calculation assessment carried out, and estimates are analyzed."
In addition, he said the ML-1 project will bring a revolution from Karachi to Peshawar in passenger transport as travel time from Lahore to Karachi is reduced to only eight hours.
The ML-1 project, which runs from seven to nine years, was a big initiative, Bajwa said.
He added, however, that many of the CPEC projects had been completed earlier, so this project could be completed even before the deadline is set.
Establishment of CPEC Authority
When asked if a CPEC authority can be created, the president said the government has realized that the scope of the CPEC project has not been extended, and he wanted to set up the authority to ensure all operations are completed at the same time.
Because too many ministries, agencies, provinces and departments have invested in the mega project, a platform to give international investors a window was very necessary. The President said another question: "Basically CPEC focuses more on the execution of programs, but also on the preparation, tracking and evaluation of projects. "
Bajwa posed another question: "We are at the height of our interaction with the Government of China and are aiming for a project for the CPEC of the second step."
He told the government that the growth of Balochistan is the goal of attention and progress is rapidly going in the west direction of the CPEC project.
Islamabad Highway To DI Khan
He told Islamabad to DI about the highway. At the CPEC Joint Coordinating Committee meeting next month, Khan was close to fulfilling DI Khan's project to Zhob for approval.
Likewise, he says the road project has already been launched by Zhob al Quetta, the capital has been allocated and the land purchased.
He claimed that in Azad Kashmir the government had just completed two hydropower projects, Azad Pattan (701 MW) and Kohala hydropower project (1120 MW).
Field Of Real Estate Business In Gwadar
With the CP-ML-1 project, the investment opportunities in Gwadar will increase. One of the most profitable and ongoing projects in Gwadar Golf City. The construction and development of ML-1 will accelerate the real estate developments in Pakistan in general.
Gwadar Golf City is the most developed project in developing Port City and the rapid growth is the most attractive aspect. Gwadar Golf City has reached the development status within a short period of 8 months, which speaks to the loud experience of BSM Developers. The true beauty of construction can be experienced by visiting the place where the wonderfully wide road network spreads.
Although the newly launched 5 Marla Plots in Pak-China Enclave are under construction yet available with plot numbers and it can be selected from the map of interested buyers.
Investing In Best Deals Of Gwadar Gulf City: BSM Developers Project
Strategically located on the serene shores of the Arabian Sea, Gwadar Golfurbo is the idea of ​​Mr. Bilal Bashir Malik, who comes from one of the most prominent and famous business families of Pakistan. Carrying the legacy of his ancestor Malik Riaz to immense heights, Mr. Bilal Bashir Malik believes in expanding their footprint across the area with this luxury venture and giving Gwadar the true substance of being a global city.
This project by BSM Developers Gwadar Golf City offers high-tech amenities combined with a neatly designed infrastructure and an exceptional modern lifestyle. In a state-of-the-art housing plan, Gwadar Golf City is essentially a Golf Home, the flagship of individual comfort, style and extravagance. The project offers huge investment opportunities for commercial and 10 sea housing.
CPT President Lt Gen (r) Asim Saleem Bajwa showed opportunities for improved connectivity under CPEC between Gwadar and the rest of the country. He said Gwadar will be connected to the rest of the country by a railway line, after completing Main Line-1 (ML-1), to take advantage of CPEC benefits. This improved connectivity also changes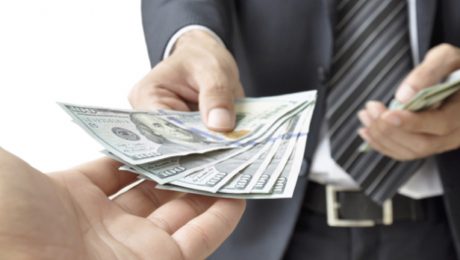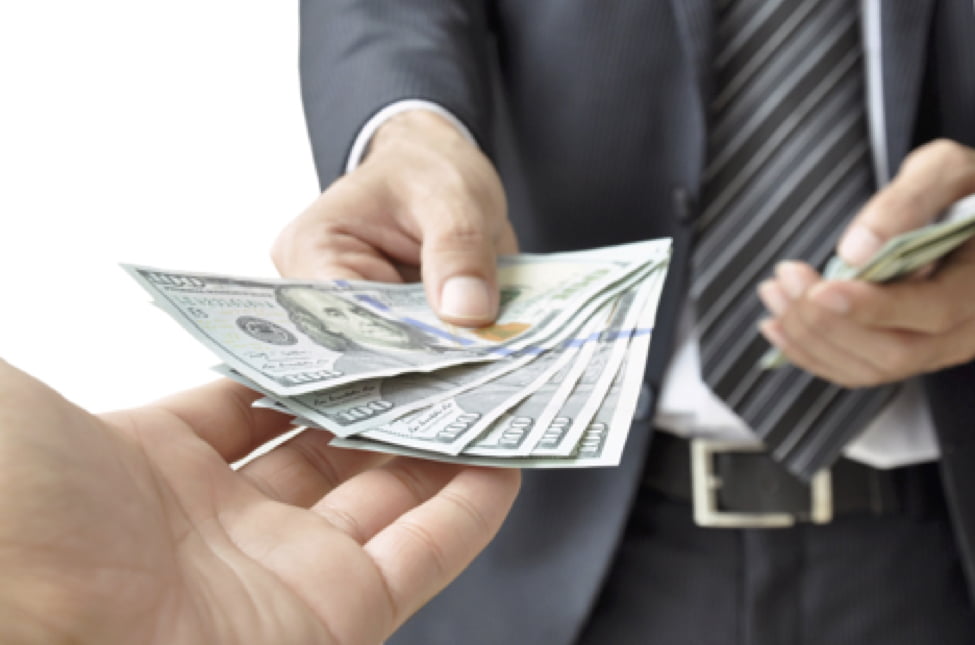 Private Property Financing Options: Lender's Guide
Most real estate borrowers run to traditional lending institutions to finance the properties they are looking to buy and sell. Banks, government support housing, and insurance companies are usually the preferred companies for real estate.
However stringent requirements and the long waiting period have become the main obstacles for most borrowers. And, for buyers who are looking to buy a great property, time is of the essence. Alternative financial arrangements aim to stifle these challenges. With fewer rings to skip, real estate investor-borrowers are more than willing to take advantage of unconventional lending options.
If you are an inexperienced real estate investor, I need to get acquainted with other loans, especially if you have outstanding loans from traditional financial companies. Read on to know more about private financing and hard money lending, as well as the pros and cons for investor lender and investor borrower. You read that right. In private financing, the lenders and borrowers can both be considered as investors.
What is private real estate financing?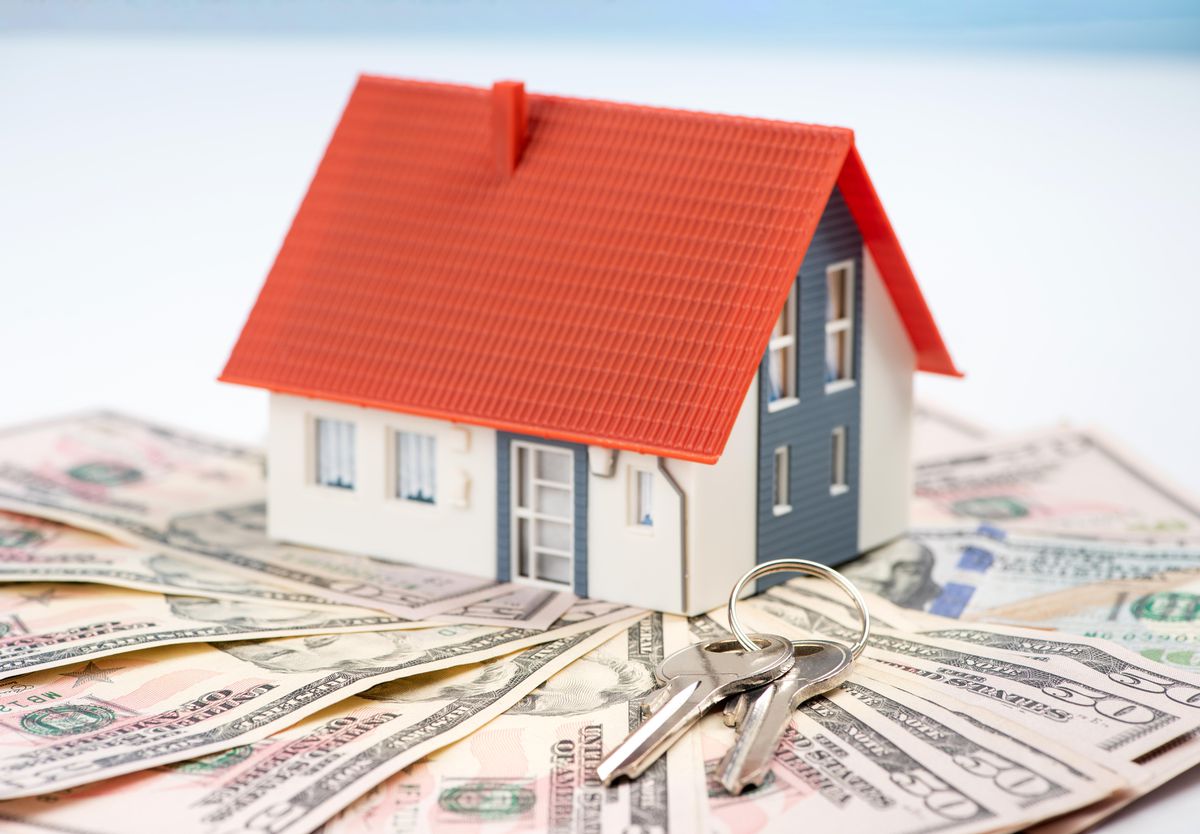 It takes a lot of money to invest in real estate. As an investor, you can turn to either conventional or alternative lending methods as it suits you best. Private financing is one of the ways you can secure an investment. Often, private financing depends on the relationship between the lender and borrower. Most often, however, private financing for real estate can be in the form of private equity funds.
The main drawback of private financing is its flexibility. It can be used to finance a variety of real estate; from buying rental property to investing in a home, or as additional financing for new real estate construction. Private lenders also usually require fewer documents and a more lenient control and approval process.
What is hard money lending?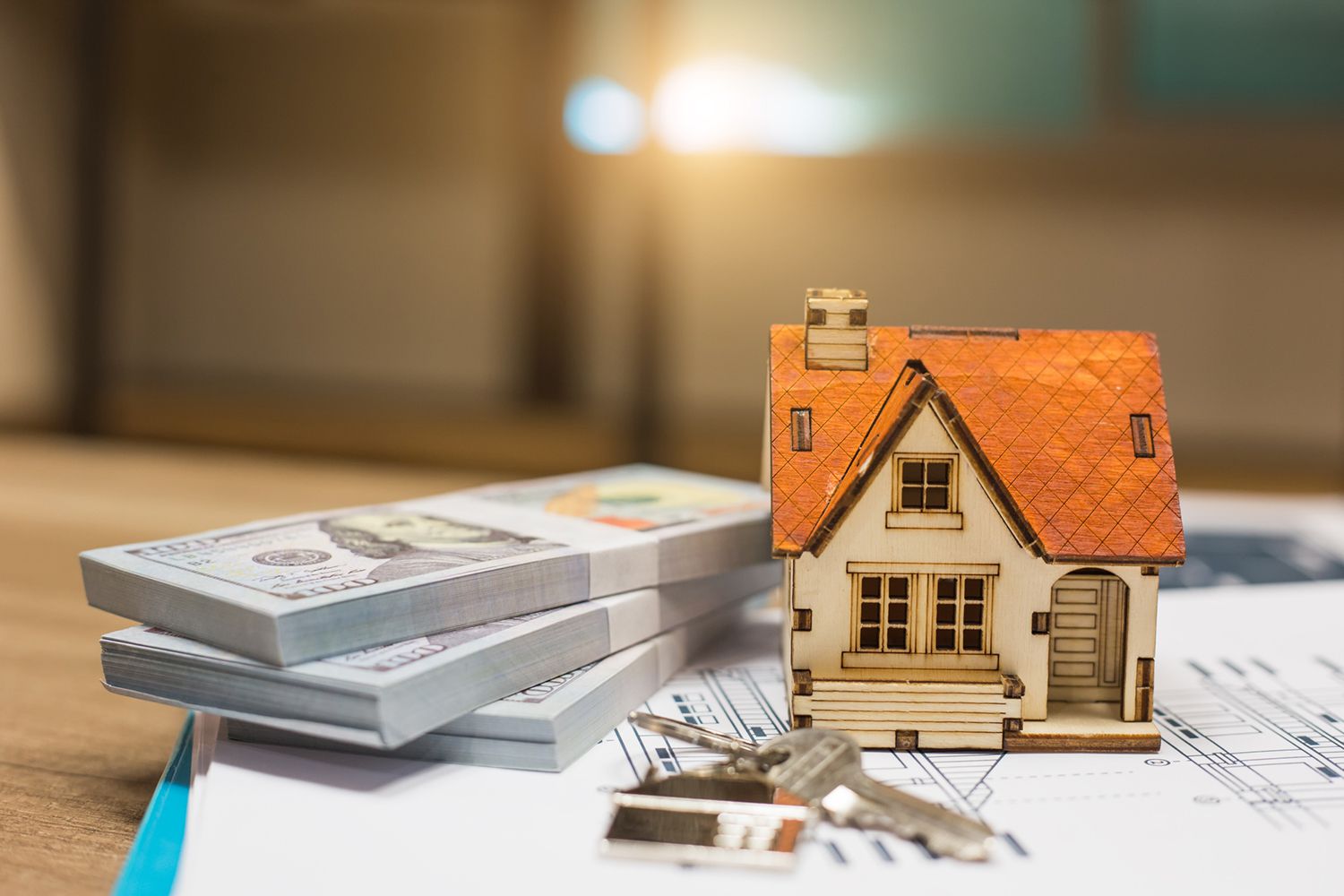 As a type of private real estate financing, hard money lending is an alternative financing plan that allows borrowers to use property as a loan guarantee. This means that the property used as collateral can dictate how much the lender can borrow, rather than alternative lenders relying on the borrower's credit history and other circumstances.
Which leads you to the question; do you get a difficult loan? The truth is that it may not be suitable for anyone. Hard money lending works best for investor borrowers who do not have impressive credit but own valuable property. Placing property as collateral allows a borrower to access loans typically limited to those with impressive credit ratings.
Similarly, a property owner at risk of having property foreclosed may also use this unconventional real estate financial plan.
As with other private financial methods, hard money lending allows investors to participate in the real estate industry even without going through the lengthy processes of buying homes, or keeping and maintaining a property to be included in their investment portfolio.
A private lender must set criteria for qualified borrowers, and like traditional lenders, you may also be turned down for a loan.
What are the benefits and risks of private real estate financing?
Using private money to lend to a real estate borrower comes with its risks and benefits. Below is a list of a few points:
Advantages for the private loan investor
It's a great way to earn a passive income. You don't have to go through all the hassle of finding, buying or managing rental properties and other types of real estate. You just need to raise money to lend to the borrower and collect regular payments.
Due to the more lenient approval process, high-risk borrowers are allowed access to additional financing. This means that higher interest rates are imposed on private cash loans compared to traditional lenders. Investors can also enjoy higher returns.
Who can become a private financial lender?
Being a private financial lender is ideal for the following categories of people:
A real estate investor who wants to expand their portfolio
A professional who has a high income career
An individual who has considerable money reserves
Emeritus seeking passive income
Generally speaking, anyone who is able to raise good money can lend their private money to borrowers. If you want to become an investor, have someone you can trust, such as a family member, as your first borrower.
However, it is not without its drawbacks. For example, the borrower you have chosen to finance may not be as financially savvy as initially thought. And as a result, you may lose instead of making money.
Additionally, the time and effort you have left to find and maintain real estate should be dedicated to research on real estate investors, and other important factors on the loan process.
Benefits for the private lender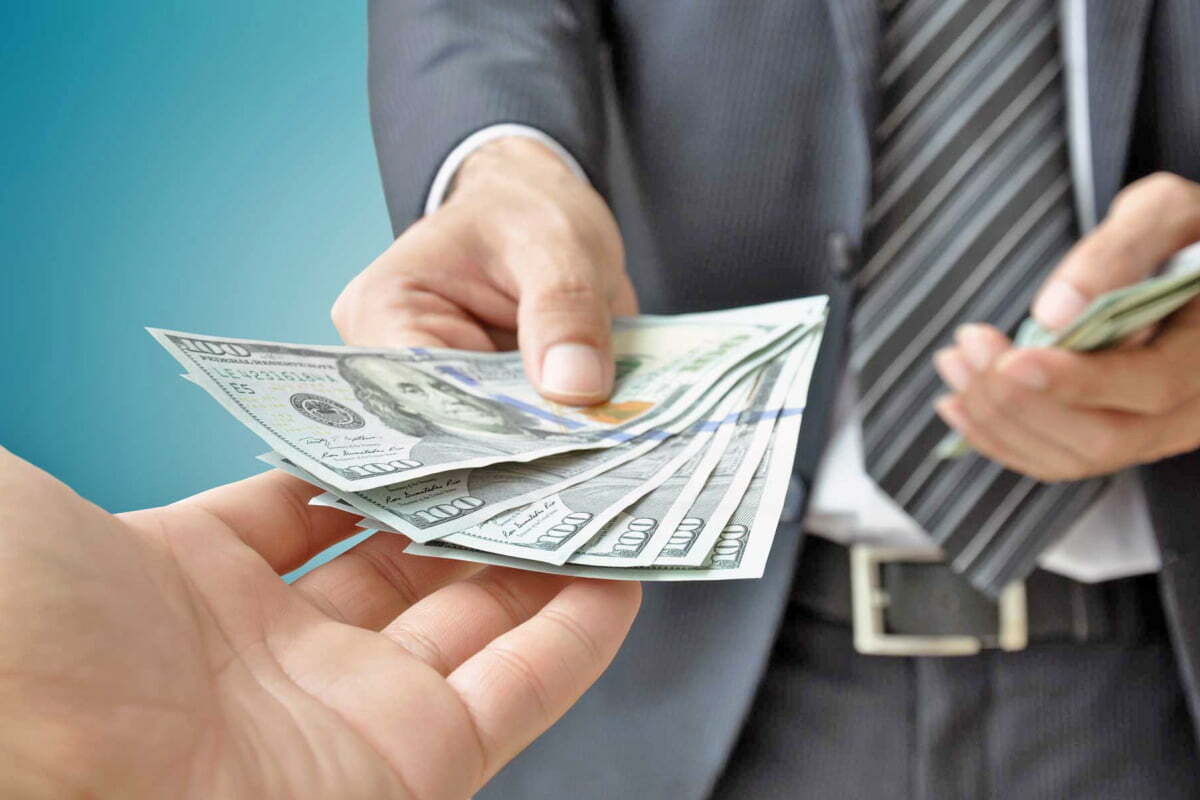 As mentioned, private lenders generally have more lenient examination and approval processes, allowing borrowers to have better access to real estate financing. And, while alternative private financiers have their own criteria for ideal borrowers, they are nevertheless less stringent than others.
What type of borrowers can take advantage of private financing?
Additionally, a real estate borrower who is planning or in the middle of the following projects looks more attractive to private lenders:
House fins: If you are a borrower-investor who buys cheap houses and repairs it to resell at a higher price, you will find that private lenders save lives. Conventional lenders usually do not consider outdated properties and require too much time before they can release the money.
Rental investment investors: Investors who need additional financing to rehabilitate rental property can also access private money. Look for a lender who wants to have a steady stream of passive income.
Developers: These types of investors-borrowers are looking for useless land where they can build residential or commercial real estate. Because time is money in construction, these types of borrowers may not be willing to waste the lost time and opportunity waiting for monetary release. A private financier is a very tempting proposition.
Risks for the borrower
The only foreseeable risk to taking advantage of private financing is that you may not be able to pay due to the high interest rates. However, if you need money quickly and for emergency purposes, such as when you face foreclosure, it won't matter much.
Do you have private funding?
Private financing is an alternative way to access finance for your real estate. The smoother and overall faster processing is tempting, but it can literally cost.
If you have a negligible credit record but need money for planned investment, quickly; consider asking lenders for private money.
Most real estate borrowers run to traditional lending institutions to finance the properties they are looking to buy and sell. Banks, government support housing, and insurance companies are usually the preferred companies for real estate. However stringent requirements and the long waiting period have become the main obstacles for most borrowers. And, for buyers who