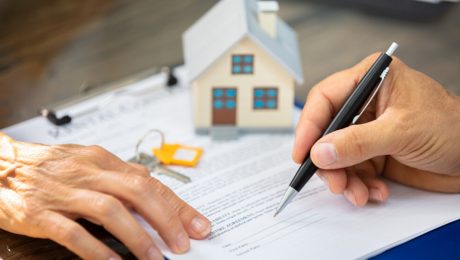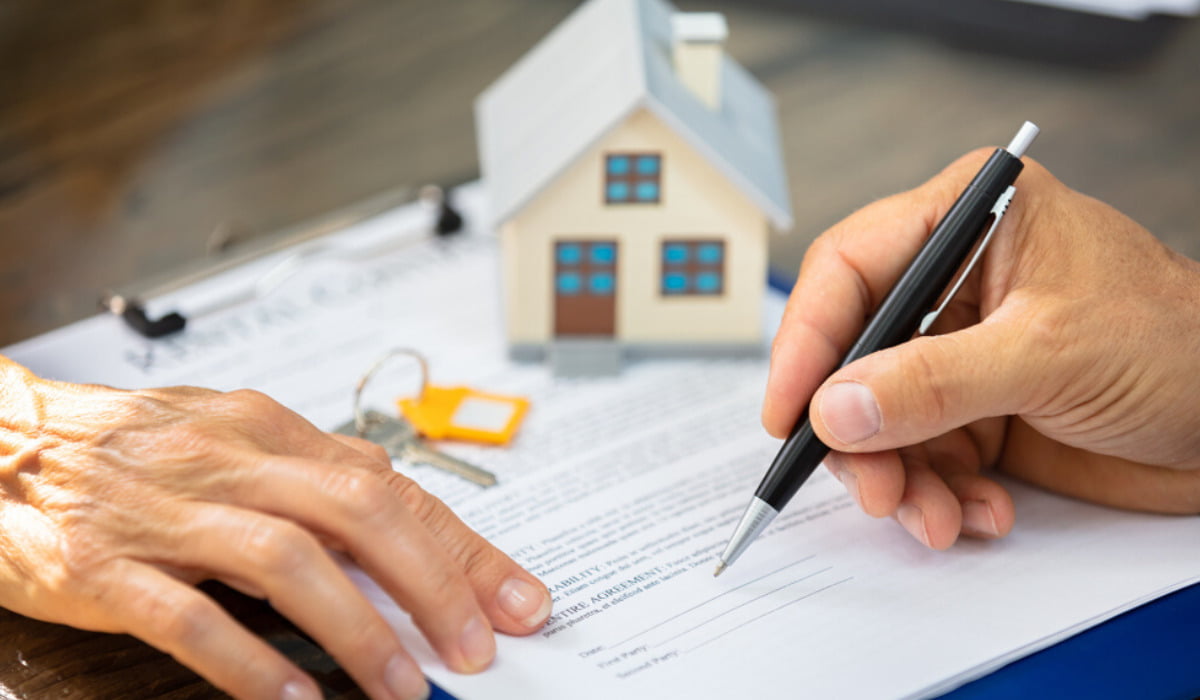 The Only Guide You'll Ever Need for Selling and Transferring Property in Pakistan
Selling and buying property in Pakistan is a regular occurrence in the country, where hundreds and thousands of people sell and transfer property. For those familiar with the process, the transferring procedure might just be a piece of cake. But for people who are new and confused about where to start, you've come to the right place.
Before we jump into the tricky aspect of this process, let's clear the air about what exactly transferring property means and why it is an essential aspect of buying and selling property in Pakistan.
What do we mean by transferring property?
As per the law, any individual who owns a property should have the land or property verified under their name. The land should be under the designated ownership; only then can they sell the property to themselves. This is the basic requirement of selling a property.
In Pakistan, the transfer of any property generally consists of the owner transferring the title of the land from one person to the other. Transferring property can occur in multiple ways for various reasons, such as a mortgage, gift deed, inheritance, lease, exchange, etc. All such explanations are why transferring is an essential legal procedure.
Who is eligible to transfer property?
All individuals who can sign a contract are authorized to transfer property ownership in Pakistan. According to the Contract Act 1872, a contract is claimed as a binding agreement between two parties, meaning that it is a legally binding document for any sale and purchase of land in the country.
There are a few exceptions for people who are not eligible to transfer a property:
Minor: Anyone under the age of 18 is a minor and therefore cannot carry out the process.
Unstable Individuals: Someone who cannot understand the consequences of their actions, for instance, that of a mentally ill person. Other reasons can be permanent or temporary physical disability such as a Coma etc.
Legally Barred Individuals: Someone barred from signing contracts cannot transfer property in Pakistan.
What are the steps involved in transferring and Selling a property in Pakistan?
The transferring process, although time-taking, is a simple and easy process with not many legal proceedings. We'll break down the process into different steps to help you better understand.
Token (Bayaana)
This is the very first step of selling after you've successfully secured a client. This involves the buyer giving approximately 1 / 4th of the total price. If not the exact percentage, there is an agreed amount between the buyer and the seller to indicate an agreement from both sides of the party.
The Token (Bayaana) is given by the buyer with a series of negotiations and based on a contract, in which all details are specified. After this, the seller holds negotiations with any other potential buyers.
Usually, a specified period is set and written in the contract for the full amount to be paid. If the sale falls through, the token is returned. But if the full amount is not paid in the specified time, the seller has no obligation to return the token, even if the sale doesn't go through.
What is a Property Sale Agreement and how can we get it?
A sale agreement contract is a set of required documents that include all information related to the seller and buyer involved in the transfer process. In Pakistan, these are the required documents that are attached with the Bayaana form:
Complete details of the property with the property owner's verified name
Terms of sale for the property
The total amount of money which the property is being sold for
Final date for the buyer to pay the remaining sum of money
What is the complete list of documents required?
To carry out the transfer process smoothly, you need to collect the following documents organized. You'll need:
Recent Passport Photos of both parties involved (Buyer and Seller)
Photocopies of National Identity Cards of both parties
Original Purchase Deed of the Seller (From the time they purchased the property)
The original 'Sale deed' which is the agreement contract between both parties
This list of documents can also include some more documents depending on the province, region, area, etc. (A lot of documents, we know, but verified property takes tough measures!)
A 'Record of Rights' also known as Fard-e-Malkiat, is a form that can be obtained by the seller from the property registration office. This guarantees that the property is under the name of the seller.
You'll need a Non-Demand Certificate (NDC), a document that shows you don't have any fine due on the property. Depending on the location, you can get this from the local development authority's office.
For properties in private housing schemes, there is the need to request a letter from a particular society to carry out the property transfer. This can be used in place of the Fard-e-Malkiat document.
Possession of Stamp Paper and Tax Payment
This is one of the essential and final steps of the transfer process. You'll need a stamp paper to draft the deed for the sales; that will be the contract for the sale. You can choose. Buyers; will be required to pay stamp duty and taxes during this step.
Let's take a look at this easy breakdown of the tax duty involved:
Stamp Duty 3%
Capital Value Tax 2%
District Council Fee 1%
Fixed Registration Fee PKR500 (Can differ as per govt. Order)
Drafting the Sales Deed
In Pakistan, the sales deed is usually recommended to be drafted by a property lawyer or a property agent aware of the bylaws and the rules involved in the process. This is a particularly safe option to avoid any complications that might arise in case you are doing it yourself.
Although, people who are selling and buying property as a business have become familiar with constructing the ideal draft for this deed, which can be done easily with the help of the internet. However, the common practice and recommendation are to take the help of a lawyer to avoid any future complications that may occur.
What do we do after drafting the Sale Deed?
Finally, after a long process, you've reached the last step. You can take the sales deed (inscribed stamp paper) along with the required documents to the registrar's office. From here, the sub-registrar will call both parties simultaneously and hear their verbal agreement for the trading of property.
You'll need to sign the documents and put in your fingerprint to verify the final sale and complete the transfer process. Once this is done, the official will register the sale deed successfully, then the transfer process is complete, and the property is now successfully transferred to the buyer.
How much is the Commission for the Property Dealer Involved?
If you're wondering what the person who helped you secure a client and help you proceed with the sale and transfer of the property is, there is a commission that the dealer/agent gets from the client. Although there are no specific laws to govern and record the work of real estate agents and dealers in Pakistan, the general practice remains a constantly changing variable and experiences changes from time to time.
Usually, the commission of property agents comes to around 1% of the total value of a property. This 1% of the value is each from the buyer and seller as the commission to the dealer. If the buyer and seller both have different agents, then both agents get to keep a 1% commission each from their own clients. Sometimes, property agents will ask for as high as 2% of the property value, or even lower than 1%. The amount varied according to the success, reputation of a property dealer, or property value.
Suppose you're looking to learn more about the legal aspects and procedures involved in property buying and selling. In that case, you can stay connected with our blogs at Feeta.pk, where you can easily find comprehensive information to guide you through the real estate market.
---
Selling and buying property in Pakistan is a regular occurrence in the country, where hundreds and thousands of people sell and transfer property. For those familiar with the process, the transferring procedure might just be a piece of cake. But for people who are new and confused about where to start, you've come to the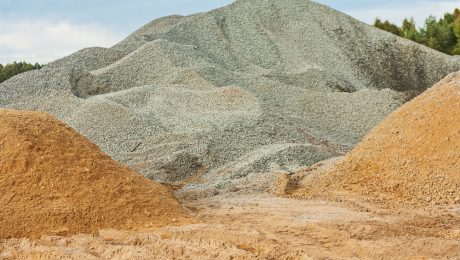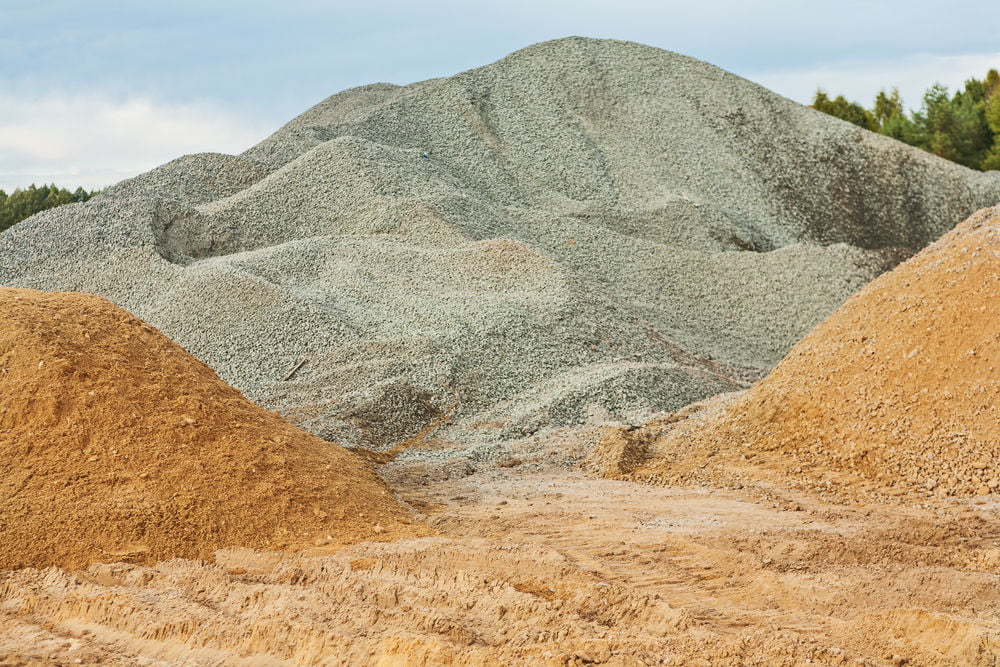 Commonly Used Sands For Construction
When you think of building materials, what comes to your mind?
It's most likely stone, cement, steel bars, etc. However, one other material is fundamental to construction: sand. When mixed with other construction materials, it provides strength and adds bulk. Its tenacious properties make it vital for building materials. On Feeta.pk, you can find many informative blogs regarding construction materials, etc.
Sand has been used in construction materials for ages. It is mainly obtained from the sea, beach, river, and desert. There are many different types of sand, and each serves a different purpose. It's crucial to know the kinds of sand because you will decide which one would be suitable for your project based on that.
Types of Commonly Used Sands For Construction
Sand is classified into different types based on its grain size, color, shape of granules, binding power, bulk, and price.
Concrete Sand

Following are the characteristics of concrete sand.
Source
As the name suggests, concrete sand is made from crushed concrete. After crushing, the sand is filtered to remove impurities and larger fragments. It mainly consists of limestone, granite rock, and gneiss.
Its Nature and Shape
It is coarse and has relatively smaller particles than crushed stone sand. Its particles are sharp and angular in shape, making them rough and less absorbent.
Its Use
After mixing it with water and cement, it is used for constructing patios, sidewalks, etc.
Other than that, some other uses of concrete sand include leveling medium, bedding pipe, and de-icing.
Pit Sand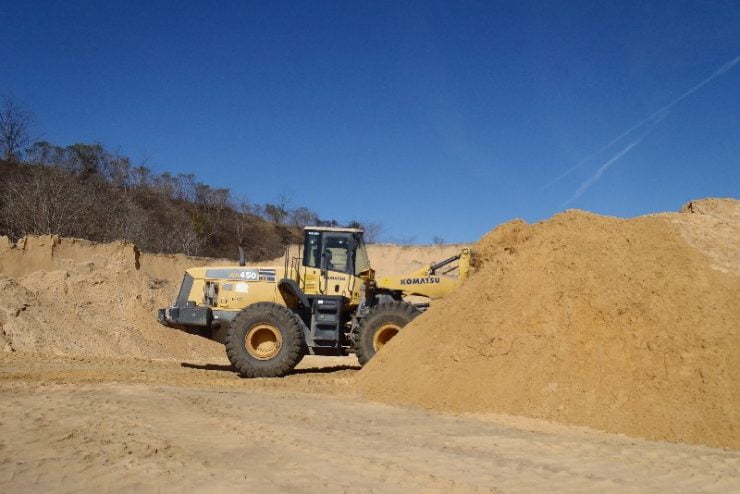 Following are the characteristics of Pit sand.
Source
Pit sand is found naturally in deep pits about 2 to 3 meters underground.
Its Nature and Shape
It is also coarse sand with sharp, rough, and angular grains, enabling it to have the perfect binding properties. It is reddish-orange as it contains iron-oxide in it. It usually has zero salts in it compared to sea sand.
Its Use
Due to this reason, it absorbs less moisture, hence making it more suitable for building and construction purposes. Its binding properties make the buildings rigid and stronger.
River Sand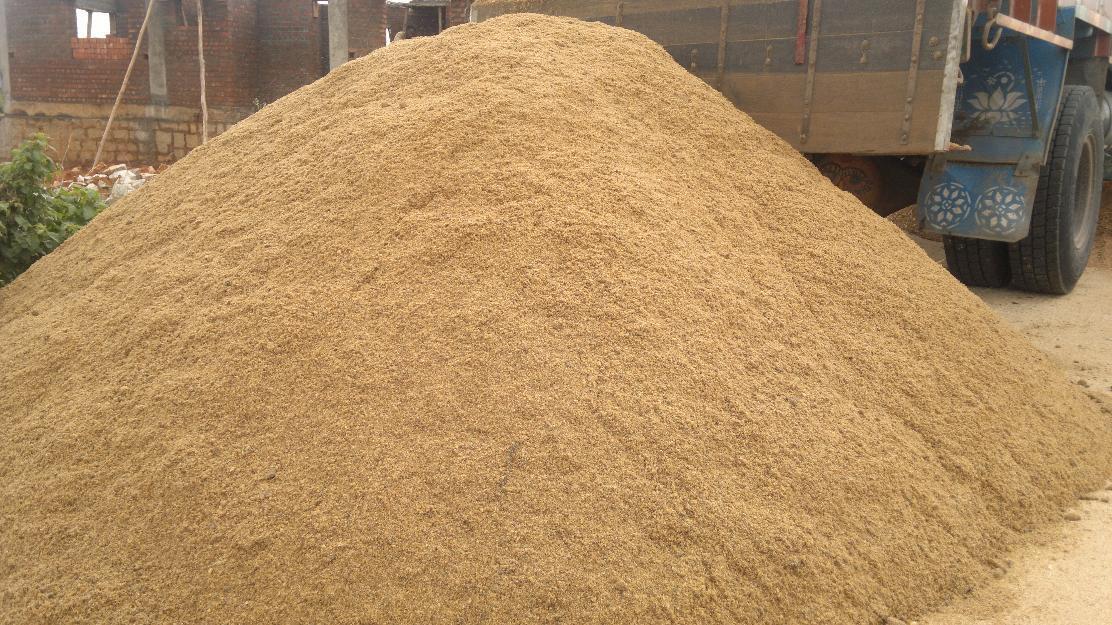 Following are the characteristics of River sand.
Source
The other name for river sand is natural sand. It is found naturally near the streams and banks of rivers.
Shape and Size
It is white-gray and has a really fine structure. Because of its particles' extremely fine form and softness, it is in high demand for construction work.
Its Uses
Mainly it is used for construction, masonry work, RCC, plastering, block works, etc. It requires less water because of the already trapped moisture in its particles.
It is cheaper than other types of sand because it is found naturally. You need to keep it in mind before using it for construction to make sure that it has less than 5% silica because it generally tends to have higher amounts of silica in it.
Manufactured Sand or M-Sand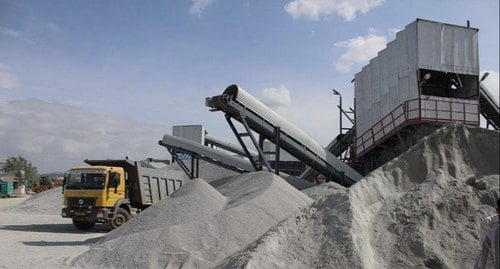 Following are the characteristics of M-sand.
Source
It is an artificial type of sand that is manufactured in factories. This sand is used mainly as a substitute for the fine river sand. With the rise in demand for fine quality sand, M-sand has been used more and more. One significant advantage of using this sand is that it cuts the cost of transporting the natural sand from rivers to the construction site. Hard granite goes through crushing, sieving, and washing, and then this river sand-like sand is formed.
Shape and Size
Its granules are angularly shaped, which helps in creating an excellent bonding when used in construction material.
Its Uses
It requires a high amount of water, but it can be compensated by using cement.
Because being manufactured artificially in the factories contains zero silt or any other forms of impurities. Besides being economical, it has fewer chances of adulteration because it's being prepared under control conditions.
Mortar Sand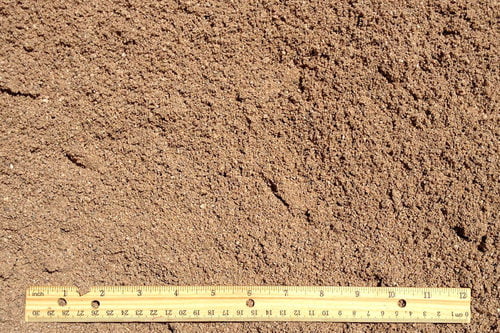 Mortar sand is also called masonry sand. It is widely used for landscaping and construction. Masonry sand is a suitable type of sand often used in construction.
Shape and Size
Because it has almost the same-sized grains, it has a smooth and fine structure.
Its Uses
Besides masonry work, it is also used for many other purposes, particularly for exterior finishings because of its nice appearance.
Fill Sand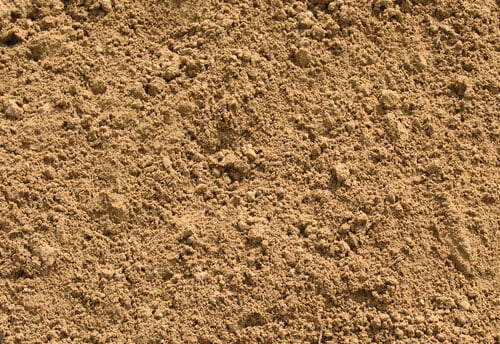 Following are the characteristics of Fill sand.
Source
As the name tells us, fill sand is mainly used in construction work for serving. Many different sand grains are mixed with aggregate to get this sand. Particularly, fill sand is all finely crushed rock particles that have gone through the process of erosion.
Its Uses
It is a perfect base material for the construction of buildings because of its compaction properties. It can also be used as a backfill to stop drainage in underground concrete tanks.
No matter what type of sand you choose for your project, some things must be considered. The silt material should always be less than 3%, and there should be no traces of any kind of impurities. Also, you should analyze the sand type that you are buying and check whether it is suitable for your project or not. As sand is one of the basic materials used for construction, your carefully chosen sand type can make a difference in the structure's strength and durability.
For the latest updates, please stay connected to Feeta Blog – the top property blog in Pakistan.
---
When you think of building materials, what comes to your mind? It's most likely stone, cement, steel bars, etc. However, one other material is fundamental to construction: sand. When mixed with other construction materials, it provides strength and adds bulk. Its tenacious properties make it vital for building materials. On Feeta.pk, you can find many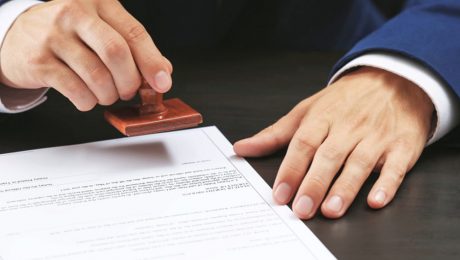 List of NOCs required for Project Approval in Jurisdiction of CDA
The construction of any real estate project requires several approvals in the form of a "non-object certificate" (NOC) of the regulatory development body, constituted in accordance with the policies approved by the Federal Government.
The NOCs ensure timely approval of layout and construction plans, issuing necessary NOCs from relevant departments and agencies, and completing allied formalities.
In this regard, Feeta.pk presents a comprehensive list of all necessary NOCs – published by the Capital Development Authority (CDA) for the approval of projects in the jurisdiction of CDA in Islamabad.
1. Possession Document
'Border Certificate' or 'Shajra's axis –
Specified map is edited by the 'Patwari ' or 'Tehsildar ' so that the property / project owners give a clear picture of the actual land owned.
"Letter of Assignment" or "Fard" –
A document indicating proof of ownership of a property, primarily necessary for the registration of the property.
Letter or Certificate of Unloading –
A required document is used as a sign of free title or ownership.
2. Pre-Plan Permission (PPP)
A letter reached by CDA's planning wing seeks to establish whether the scale and nature of proposed development would be acceptable to the local planning authority.
3. Approved Layout Plan
The approval obtained by the Architectural Directorate, CDA at the Front Office, One Window Operation, CDA, the layout of a building or structure shows the plan of its foundation on the ground surface according to its drawings.
4. Letter of Approval from Design Board (DVC)
Design examination is the process of thoroughly exploring an arrangement plan before deciding to go ahead with a project.
The Design Control Commission discusses requests for approval of building designs. The Committee approves designs or sometimes delays them due to technical deficiencies.
5. Letter of Approved Construction Plans –
The building permit consists of the construction plan and the layout approval for the construction of the building. Its approval letter can be obtained from Architecture Directorate, CDA at the Front Office, One Window Operation, CDA.
6. Approved Construction Plans Controlled by Competent Authority –
A construction plan is a scaled diagram of a room or building viewed from above. Its approval can be obtained from Architecture Directorate, CDA at the Front Office, One Window Operation, CDA.
7. Third Party Verification Certificates –
Mechanical, Electrical and Plumbing Certificate (MEP) –
Relates to the mechanical, electrical, and plumbing aspects of building design and construction.
Certificate of Control in Structural Design –
A building permit application may be accompanied by a design certificate confirming that the building structure complies with the requirements of building regulations.
A Certificate in Fire Safety and Risk Management that ensures that a building has a developed culture of fire safety and effective firefighting can be implemented.
8. Access Approval
In construction on major CDA avenues and riding roads, an access road approval must be taken by the Authority.
9. Approved letter from National Highway Authority (NHA)
In construction on GT road, a letter of approval must be taken from the National Highway Authority.
10. Certificate of height
An altitude clearance certificate is obtained to protect unobstructed zones around airports and the airspace required for air navigation. The certificate can be obtained from the Civil Aviation Authority.
11. Utility Connection Approvals
Sui Northern Gas Pipeline Approval Letter (SNGPL)
Islamabad Electric Supply Company (IESCO) Approves Letter
Water Supply System approval letter
12. Approval letter from Fire Fighting System
Fire Prevention and Life-Saving Rules have been developed to ensure compliance so that fire explosions are prevented.
13. NOCs / Environmental Approval of Pakistan Environmental Protection Agency (EPA)
The primary goal of the environmental assessment process – acquired by the Pakistan Environment Protection Agency (Pak-EPA) – is to provide advocates and decision makers and members of the public with an understanding of the potential environmental impacts of the proposed action. The approval can be
14. Construction Final Certificate
Construction Final Certificate is proof that the construction work has been carried out in accordance with the rules and regulations of the citizen authority. The Building Completion Certificate can be obtained from CDA.
Meanwhile, if you want to read more such exciting lifestyle guides and informative property updates, stay tuned to Feeta Blog — Pakistan's best real estate blog.
---
The construction of any real estate project requires several approvals in the form of a "non-object certificate" (NOC) of the regulatory development body, constituted in accordance with the policies approved by the Federal Government. The NOCs ensure timely approval of layout and construction plans, issuing necessary NOCs from relevant departments and agencies, and completing allied