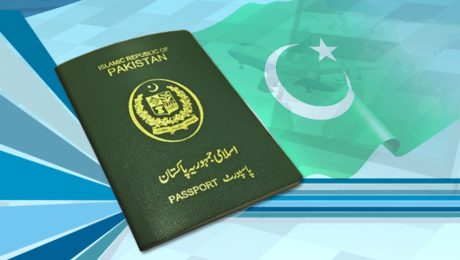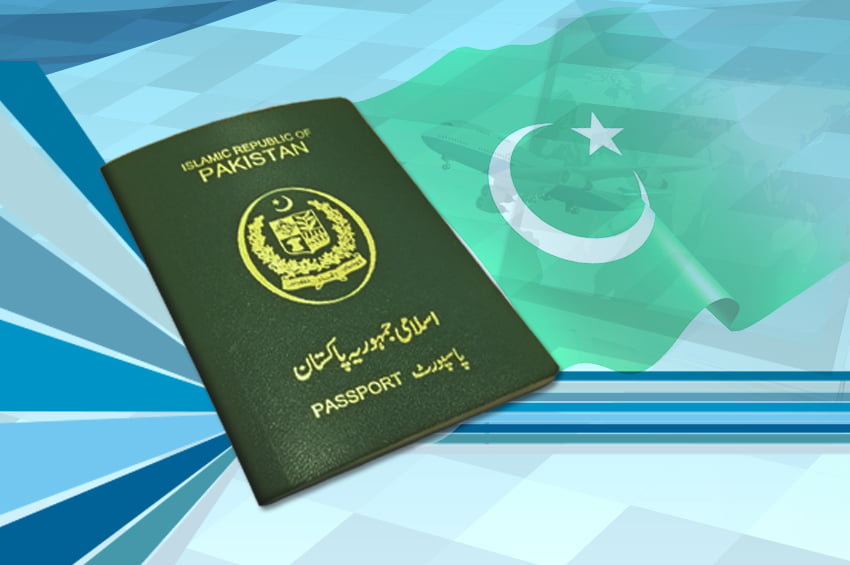 A Complete Guide to Rawalpindi Passport Offices
Guide for passport
Pakistan's government has made passport services more accessible to its people, who now can apply for a new passport or extend an existing one at any passport office in their region. In the very same vein, we've put together this guide that assists our researchers in identifying passport offices in Rawalpindi. We have decreased the legwork for everyone interested in applying for a passport in Rawalpindi, similarly to our past articles on passport offices in Lahore, Islamabad, and Karachi, where we listed the location, timing, guidelines, method, fees, as well as other important information.
Rawalpindi Passport Office Locations
Pakistan's Directorate General Immigration and Passport have offices in both Rawalpindi and Islamabad. Below is the location of the Rawalpindi passport office Named Rawalpindi Regional Passport Office Address: Regional Passport Headquarters, Opposite Railway, Gunjmandi More, Railway Workshops Road, Near Bakery Chowk Rawalpindi
051-9237253 is the contact information for the Rawalpindi passport office.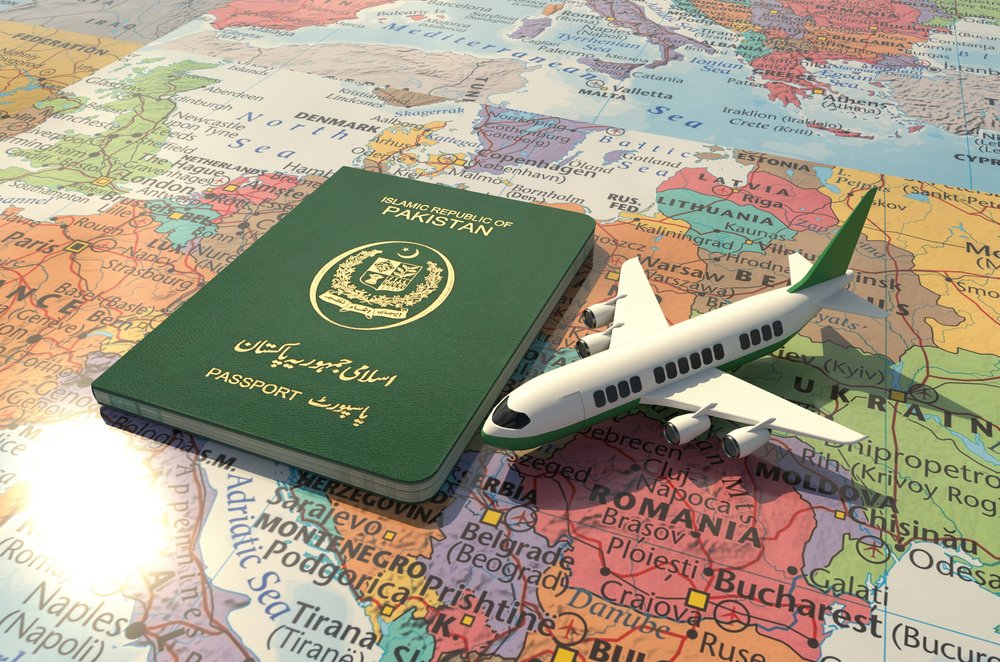 Rawalpindi's Executive Passport Office
If you're searching for executive passport offices in Rawalpindi, just use the following address and phone number and get in touch, Rawalpindi's Executive Passport Office is situated on Murree Road near Rehmanabad.
Passport Office Timings in Rawalpindi
On public holidays and weekends [including Saturdays and Sundays], the passport offices in Rawalpindi are closed, while Friday is a half-day. However, on business days, the offices still are open as usual. You may visit them at the following times if you'd like to apply for a passport.
From 9 to 14:00, Mondays through Thursdays
Friday: 9 a.m. till 12:30 p.m.
These times are liable to change based on orders from the Directorate General of Immigration and Passports. On some days, some offices remain open 24 hours a day. For more info, call the phone numbers listed above [in the location section] to call your nearest passport office.
For a new passport
Every citizen of Pakistan is entitled to a Machine Readable Passport for traveling abroad, subject to completion of all allow the user to select formalities, according to the Directorate General of Immigration and Passport.
Ordinary citizens, on the other hand, are subject to reasonable limitations, with a few exemptions for government individuals and families, as well as military personnel and their families. If you [or even a member of your family] are seeking a passport in Rawalpindi, you must know which office to visit and also what procedures to expect. Let's just get started.
You have to go to the Regional Passport Office in Rawalpindi if you've never applied for a passport before.
Any of Pakistan's Regional Passport Offices may extend your passport. You can obtain your passport at such a Karachi office, irrespective of whether you live in Rawalpindi. You should, however, submit a 17th-grade officer's approval of your complete addresses [permanent and temporary]. Below the authorization stamp, don't forget and included your CNIC and phone numbers.
Members of Congress, army troops, and private and non-employees are all entitled to certain privileges under the legislation. As a reason, they, together with their close family members, such as spouses, children, and parents, can apply for a visa regardless of region.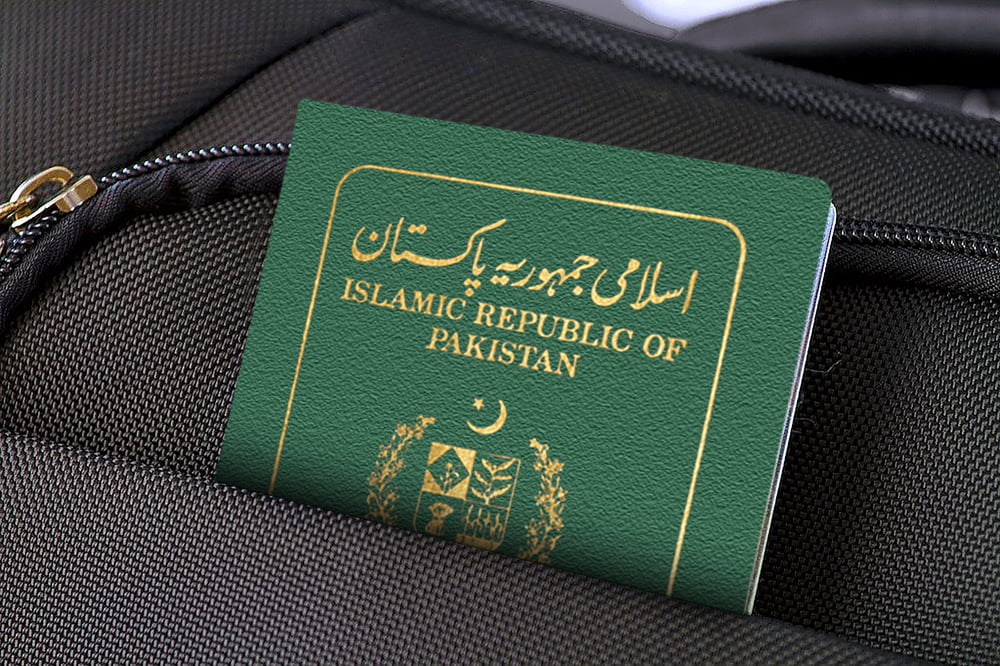 Passport Application Documents And Procedures In Rawalpindi
As per the Passport Act of 1974, Pakistan has three categories of passports: Regular Passport, Diplomatic Passport, and Official Passport. Let's take a closer look at Pakistan's documentation and passport application procedure.
Documents Required for Passport Applications
If you want to apply for a Pakistani passport in Rawalpindi, here are all the documents you'll require.
For Adults
If you are over the age of 18, you must bring the following documentation to the office.
2 CNIC or NICOP photocopies
If you're just a government employee, you'll need to have a No-Objection Certificate (NOC).
The fee deposit has been collected by the bank.
In the case of dual nationality, a foreign passport and a photocopy of that are necessary.
CNIC or NICOP original
For Minors
The following are the documents needed to apply for a passport in Pakistan if you are under the age of 18.
2 NADRA photocopies of birth certificate
2 photocopies of the parents' CNICs and the fee deposit bank receipt
Foreign passport (original and photocopy) [for dual citizens]
NADRA's Computerised Registration Certificate (CRC).
For Passport Renewal
If you want to renew your existing passport, you'll need to have the following documents.
The renewal fee deposit has been received by the bank.
An old passport and a photocopy of it
CNIC in its original form (for adults)
CRC in its original form (for minors)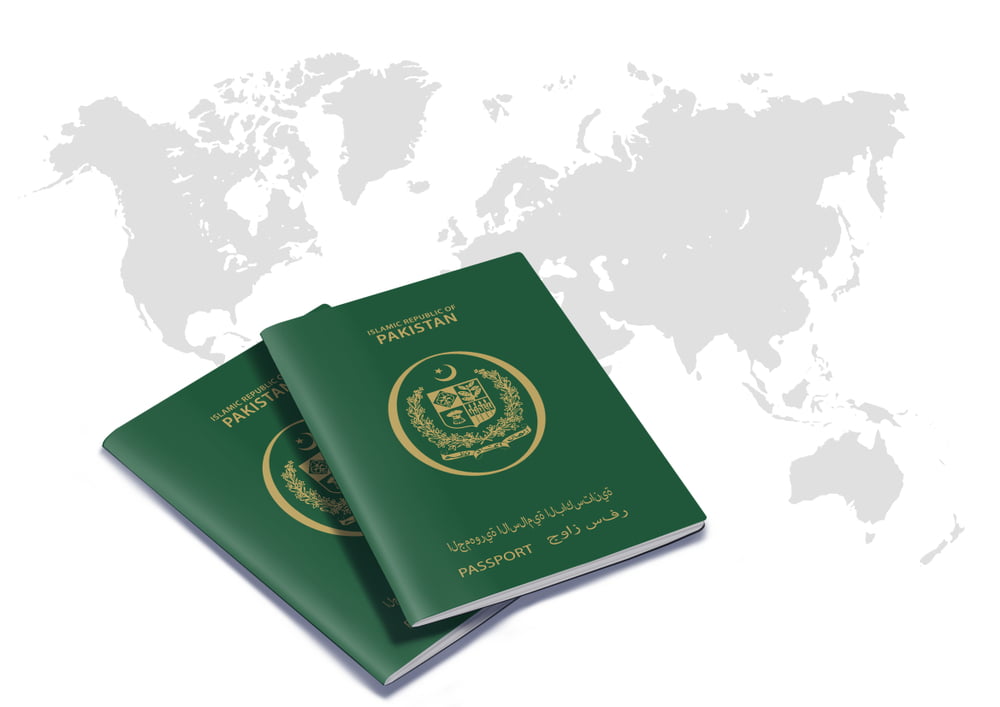 Passport Application In Rawalpindi: A Step-by-step Guide
As previously said, Pakistan has three types of passports: Ordinary Passport, Diplomatic Passport, and Official Passport. Nevertheless, the following is the reference implementation procedure.
Submit the passport fee at the National Bank Counter. Make absolutely sure you get a duplicate of the submitted evidence. Afterward, when, go to the Customer Service Desk and acquire a Pakistani passport application form. Before moving on to the next step, you first must complete the form.
Make sure you have such a pen on you at all times. Also, keep in mind that regional passport offices are separated into units based on localities. As a result, you have to go to the district window that matches your CNIC.
When you've found your district window, the actual passport application process can begin. A photo would be taken and a unique token number would be issued.
Keep your token to you at all times and wait patiently for your turn. Rawalpindi's passport offices everyone has to wait for spaces. Go to the proper counter wherever your token number appears.
Your fingerprints will now be taken at the counter. This will make it much easier for the officer to get your NADRA data.
You will be prompted to enter or double-check your bio-data into the system, which includes your full name, date of birth, residence, occupation, and other information.
It's a great idea to double-check your name, address, and other information submitted into the system. Whether there are any mistakes, have them addressed by the officer to avoid problems while applying for a visa later. Individuals seeking immigration and student visas should double-check spellings on official documents including mark sheets, CNICs, and other official documents.
All details will be cross-checked against existing records in the Exit Control List (ECL) and Black List (BL).
If you pass the above-mentioned step, you would be contacted by the Assistant Director of a Regional Passport Office and for the final interview. After that, the director will give you a receipt with your passport tracking number and delivery schedule.
Collection Process For Passports
When you've completed the passport application process, you'll be able to travel. You'll have to wait for the treatment to be finished, which could take up to 15 days. You will be given a receipt with a passport tracking number and delivery date for the passport during your appointment with the Assistant Director of the Regional Passport Office. You'll just have to pick
up your passport from the same place.
Go to the Passport Collection Counter at the passport office. Make sure you've come on time and then have the receipt you received from the assistant director.
Present your data to the officer at the counter, but instead, take your passport.
If you wouldn't want to deal with the hassle of going to the passport office, you will have your passport delivered right to your home. You should, however, clarify it during the application process, and you'll be charged an extra charge for this extra service.
Meanwhile, check out our recent post on the passport application process in Pakistan, as well as much other important information regarding online passport applications.
In Rawalpindi, Charges And Fee Structure For Different Passport Applications
Charges For A Passport That Is Valid For 5 Years
Category of Passport            Pages in Passport      Charges in PKR
Normal                                       36                              3,000
Urgent                                        36                              5,000
Normal                                       72                               5,500
Urgent                                        72                               9,000
Normal                                       100                             6,000
Urgent                                        100                             12,000
Charges For A Passport That Is Valid For 10 Years
Category of Passport            Pages in Passport      Charges in PKR
Normal                                       36                              5,400
Urgent                                        36                              9,000
Normal                                       72                              9,000
Urgent                                        72                              16,200
Normal                                       100                            10,800
Urgent                                        100                            21,600
So, that's where we talk about the primary issue of our article. This study described the passport application process in Pakistan and also the locations of passport offices in Rawalpindi. All of the material in between has now been mentioned. Alternatively, if you're planning a vacation abroad, check read our travel guides for Egypt, Turkey, and Azerbaijan. Stay tuned to Feeta Blog – Pakistan's best Property portal – for more informative posts. Get our articles sent to your email. Try typing your email address into the box on the right side of your page and press the down arrow. Also, check to visit our latest recent piece, which covers all you need to know about Pakistani passport offices.
Guide for passport Pakistan's government has made passport services more accessible to its people, who now can apply for a new passport or extend an existing one at any passport office in their region. In the very same vein, we've put together this guide that assists our researchers in identifying passport offices in Rawalpindi. We
Published in

#architecture, #interior design, #travel, 1482 castle, 1950s bomb shelter, 1951 house, 2000-year-old chariot, 300 people town, The Motor City Karachi Development Progress, Tim Shea, Tips & Advice, TOBACCO, Top Non Business, under 40sqm, unique buildings, urban exploration, urbex, Valuation of Immovable properties, vesuvius eruption, Video, vilnius, viral, virtual bridge, Weird, weird buildings, weird design, white, whittier, whittier resident, whole town lives in one building, Widening tax net, wood, World Business News, yellow, yulia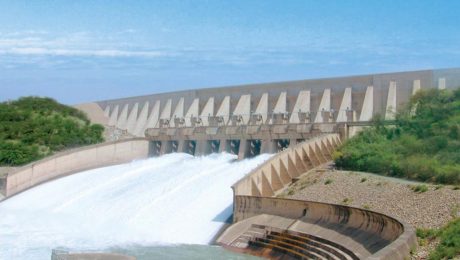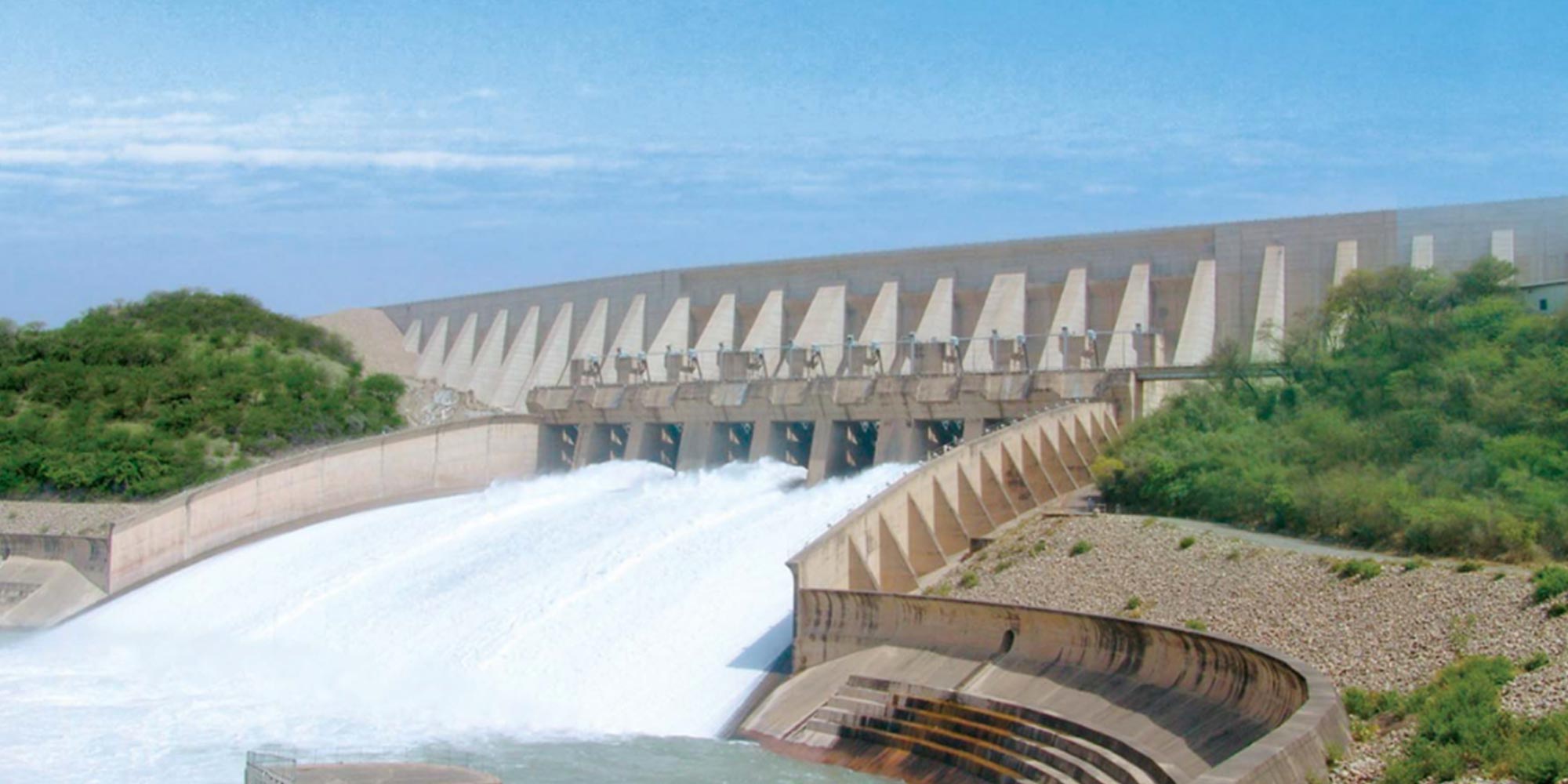 The most famous Dams in Pakistan
Dams are mostly built across flowing waterways to regulate flood control, produce hydroelectricity, and absorb food, and power from the locals. Most barrages lead to the establishment of silent lakes with some 150 dams in Pakistan, much of which in Punjab and Khyber Pakhtunkhwa, where the Indus River and streams run all throughout mountains south to the Arabian Sea. So there is no shortage of barrages.
Dams highlight potential lakes, which have become popular recreational locations for residents, with several parents having picnics by the lake and engaging in water sports mostly on the lake's surface. Today, we'll look for some of the most well-known dams that were erected in Pakistan so over years, and also the recreational opportunities they can provide residents.
Here is a list of famous dams in Pakistan
Tarbela Dam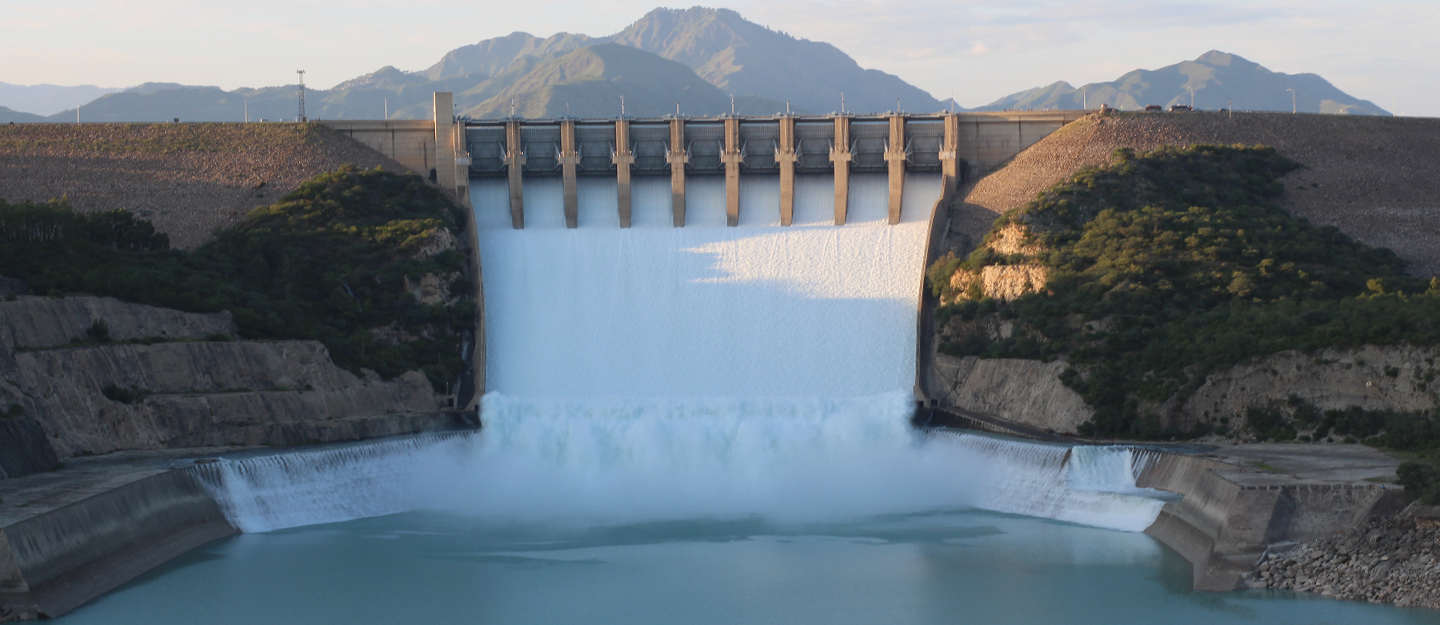 The construction of the Tarbela Dam began in 1968 but was finished in 1976. Tarbela Dam is among Pakistan's largest dams. And also has the distinction of becoming the largest global earth-filled dam. With a height of 143.26 meters and a length of 2,743.2 meters, it built this amazing dam on the Indus River. The dam has a storage capacity of 13.69 cubic kilometers.
The dam was built mainly for the reasons of producing hydroelectricity and irrigation. For energy production, the Tarbela Dam has a capacity of 4888 Megawatts. This is Pakistan's largest hydroelectric dam, producing about 70% of the total electricity generation. One of Pakistan's largest hydroelectric dams is the Tarbela Dam. Islamabad, Pakistan's capital, is only a two-hour drive from Tarbela Dam. Tarbela Dam is among Pakistan's best-known dams, and locals consider it to be the best picnic spot in the country. Swimming, boating, and fishing also are activities all that engage in.
Mangla Dam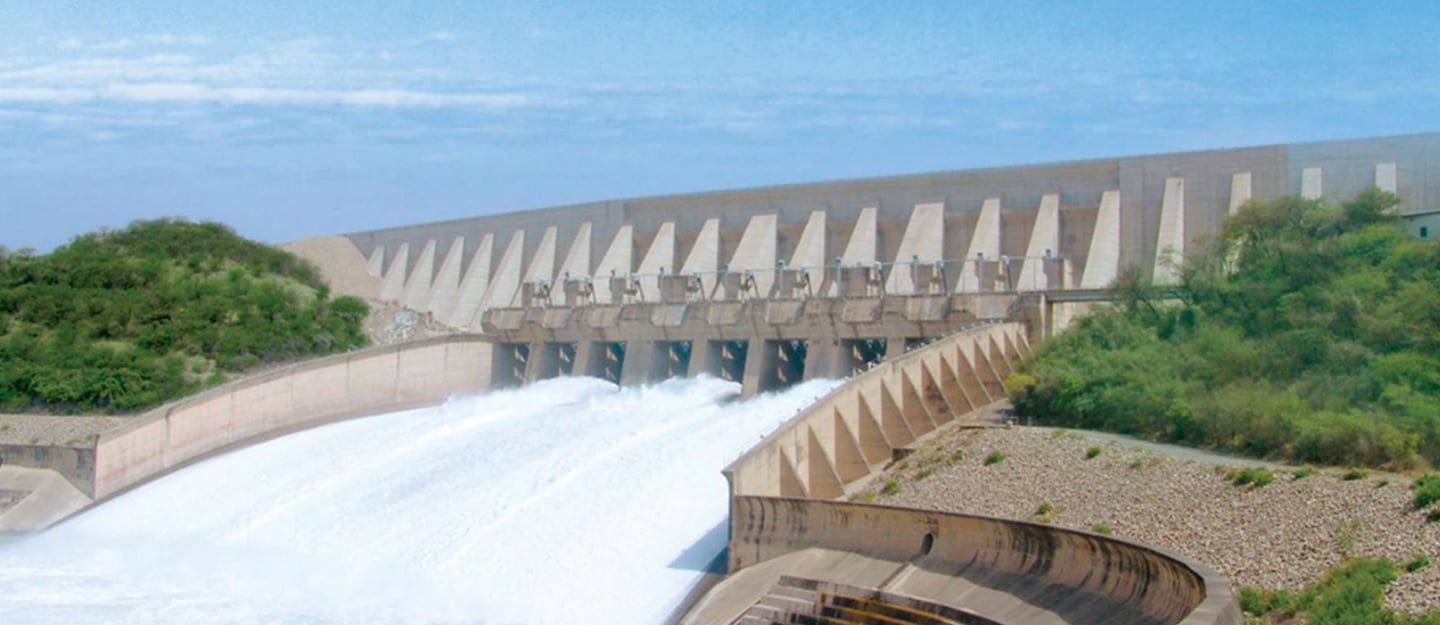 Mangla Dam is currently the second dam. It is in Azad Jammu and Kashmir's Mirpur District. The Mangla Dam project began in 1961 and was finished in 1967. It is indeed far more than a supply of energy. This one has a significant part in the Indus Waters Basement Treaty, a bilateral arrangement between Pakistan and India. With a height of 147 meters and a length of 3140 meters, the bridge was built on the Jhelum River. This has a 7.39 million acre-foot water holding capacity (M.A.F).
This dam was initially constructed to pump energy, but then it was later upgraded to provide hydropower electricity. It has an electricity generation capacity of 1,150 megawatts. Mangla Structure was constructed on Mangla Lake, which is about a 2-hour drive from Islamabad and a 4-hour drive from Lahore. Mangla Dam is among the most popular picnic spots within the area. Fishing, swimming, rowing, boating, and jet skiing are some activities it participates in. Mangla Dam is considered one of Pakistan's largest hydroelectric dams.
Mirani Dam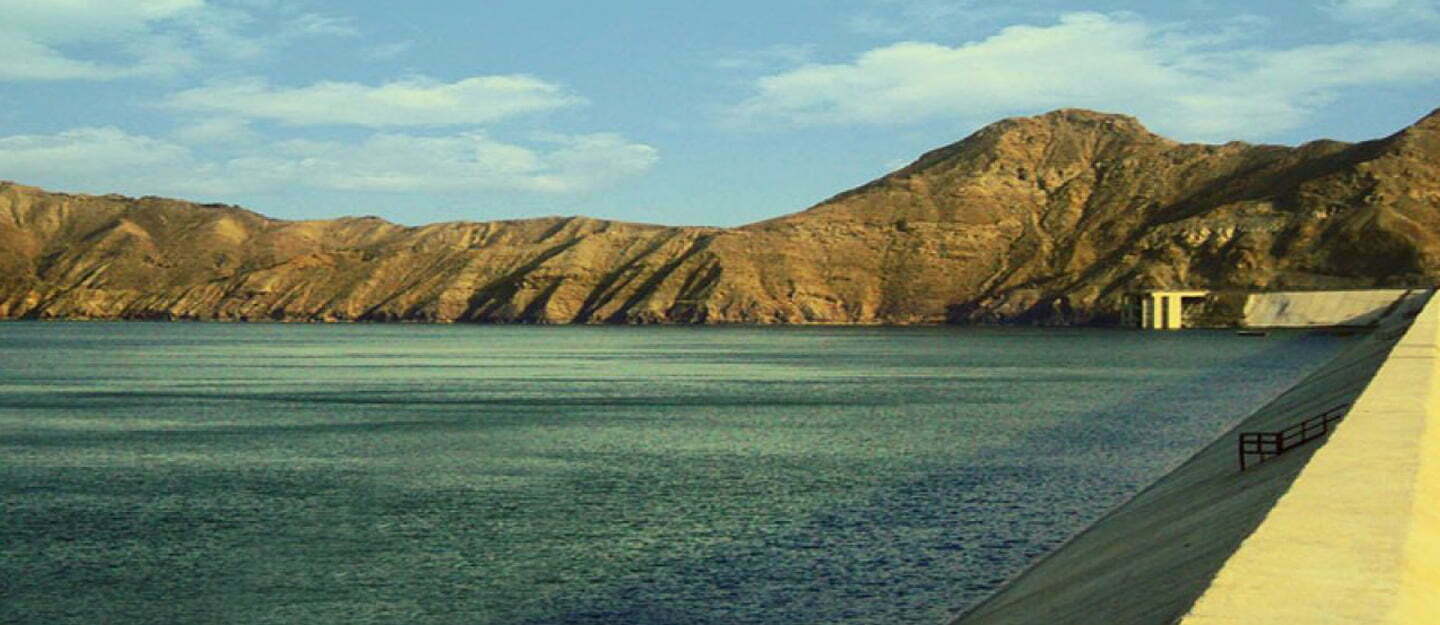 Mirani Dam is located in Balochistan, upon on Dasht River, toward the south of the Central Makran Range. The development of the Mirani Dam began in 2002 and was finished in July 2006. The dam was built to give water to the cities of Gwadar port and Turbat. It has a height of 127 feet and a length of 3,080 feet. It has a water storage capacity of 302,000 acre-feet. Mirani Dam is one of Balochistan's largest dams. In Balochistan, there are nearly 29 dams, however, Mirani Dam is among the most well-known.
Warsak Dam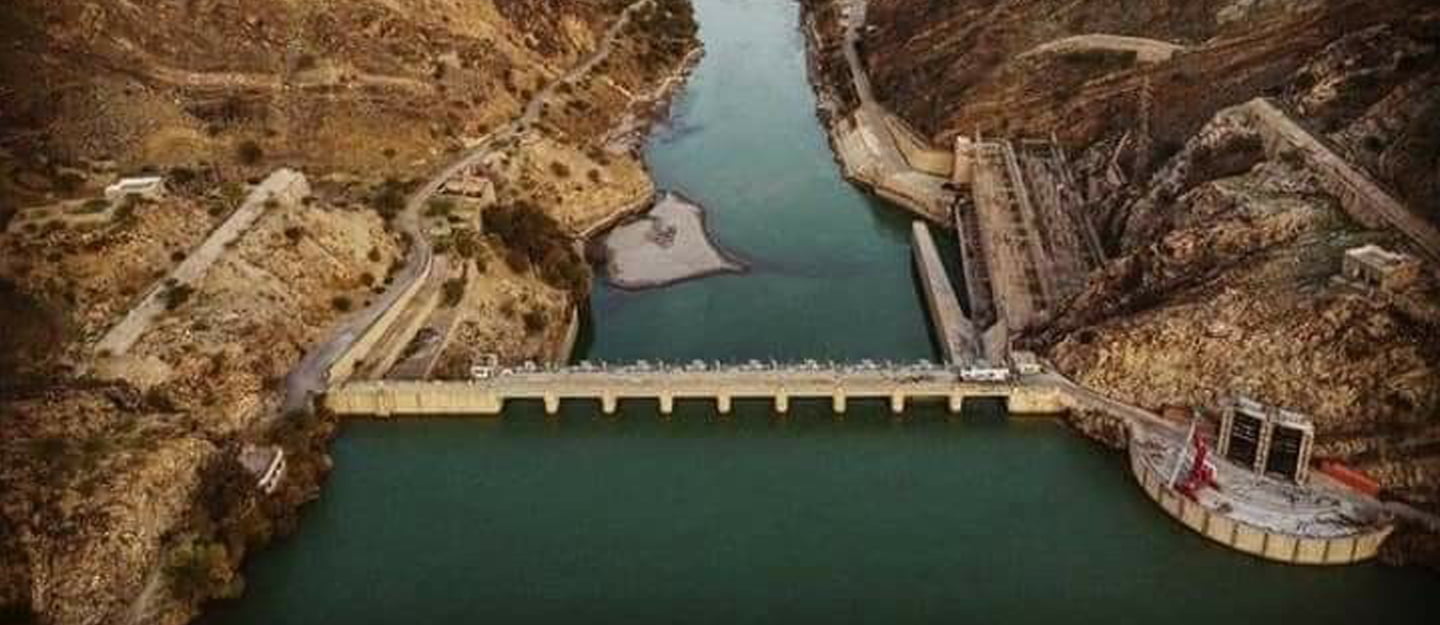 Warsak Dam, a water reservoir constructed on the Kabul River, may well be reached by driving 20 kilometers beyond Peshawar. The structure was constructed in 2 stages, one of which was completed in 1960 and the second of which was completed in the 1980s, with additional electricity-generating abilities. This boosts the dam's total size by about 240 megawatts, with intentions to expand it to 525 megawatts in the future. Locals visit the spot for boating and fishing excursions, and there is a motel on-site for overnight stays. However, you first must get authorization from WAPDA before visiting the region.
Hub Dam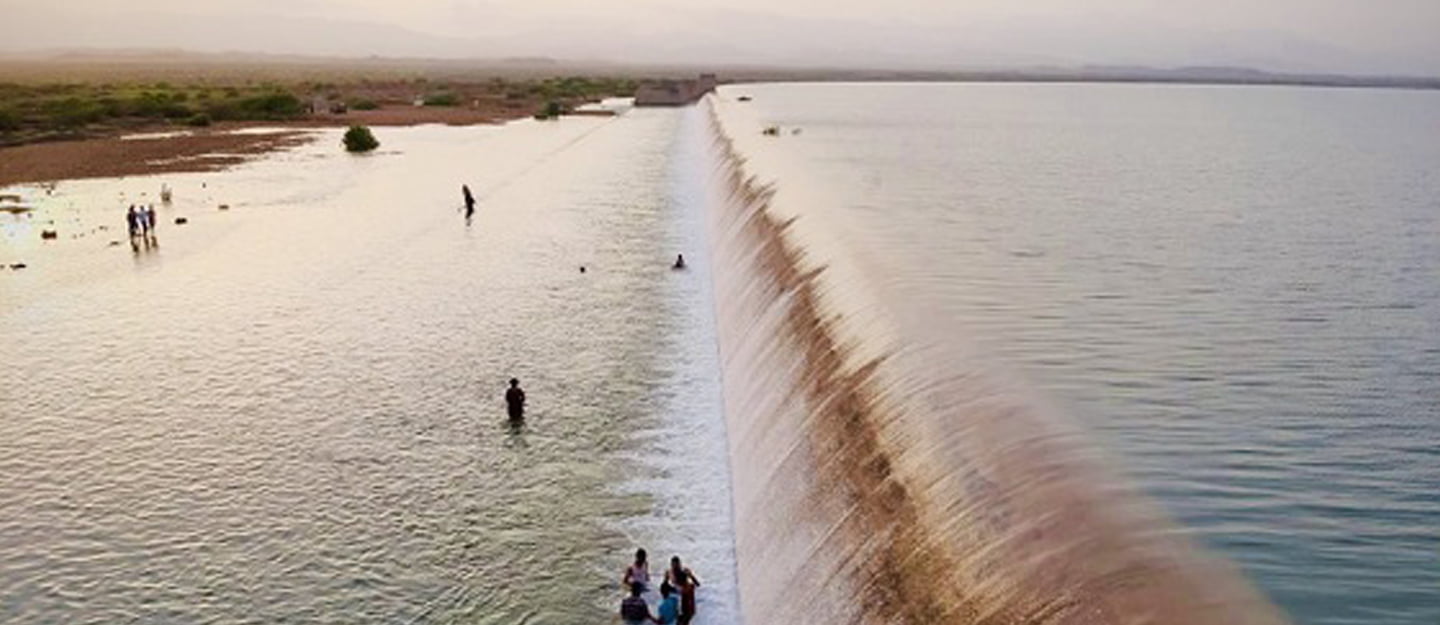 Hub Dam is 56 kilometers from Karachi and sits on the Sindh-Balochistan boundary. It is established just on Hub River, which would be a major source of drinking water in Karachi. The development of the hub dam initiated in 1963 and lasted nearly 20 years to finish. The project was built in 1981, and the government released this to the public. The dam was created for water irrigation and also has a storage capacity of 857000 acre-ft (0.847742 km3). At a cost of Rs 1191.806 million, this was the first dam constructed.
Namal Dam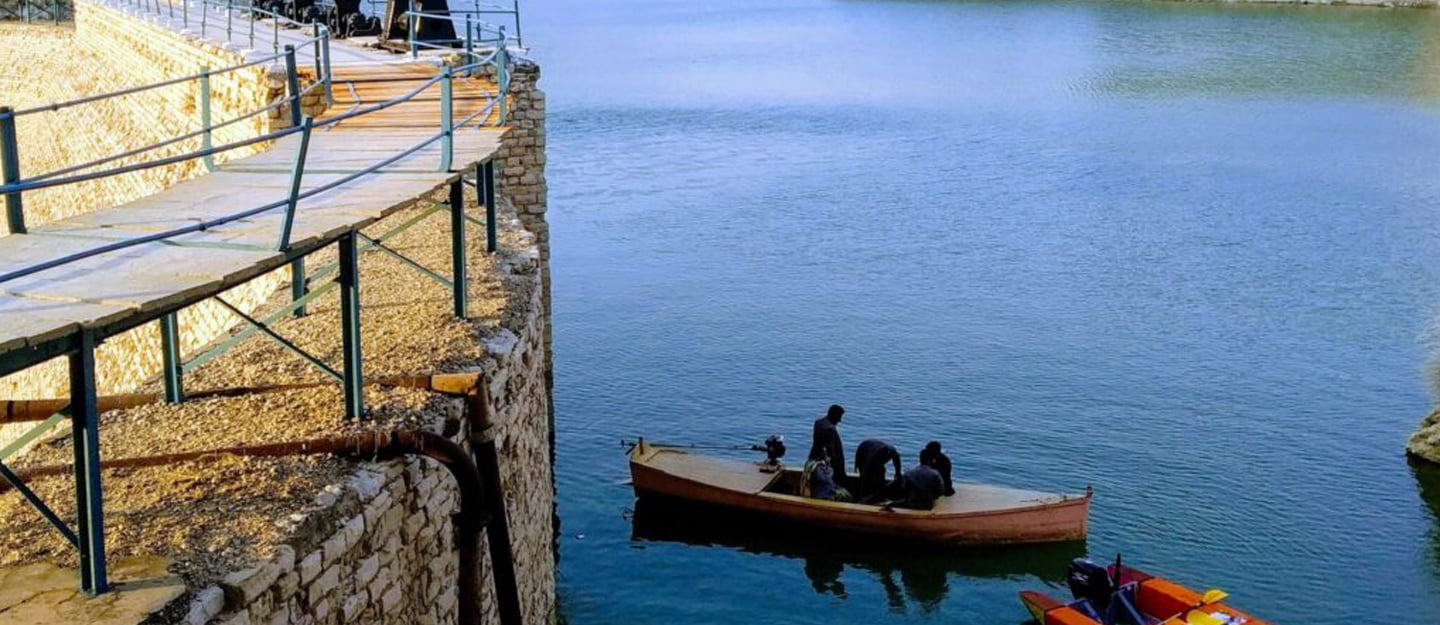 Namal Dam is near Rikhi, a village throughout the Namal Valley, 32 kilometers from Mianwali in Pakistan's Punjab. The British government developed Namal Lake, with a surface of 5.5 km2, in 1913. We can see the view of beautiful mountains from the dam's southern and western sides. The city's agricultural areas lie mostly on the east and north edges.
The dam's primary purpose was to supply irrigation for the region's farmlands, but it is also a favorite vacation destination for locals. Birdwatchers flock to the area because the migratory birds and boaters explore options here too. Namal Lake is among four tourist destinations in Punjab that've been chosen for future development, attracting more residents and visitors.
Rawal Dam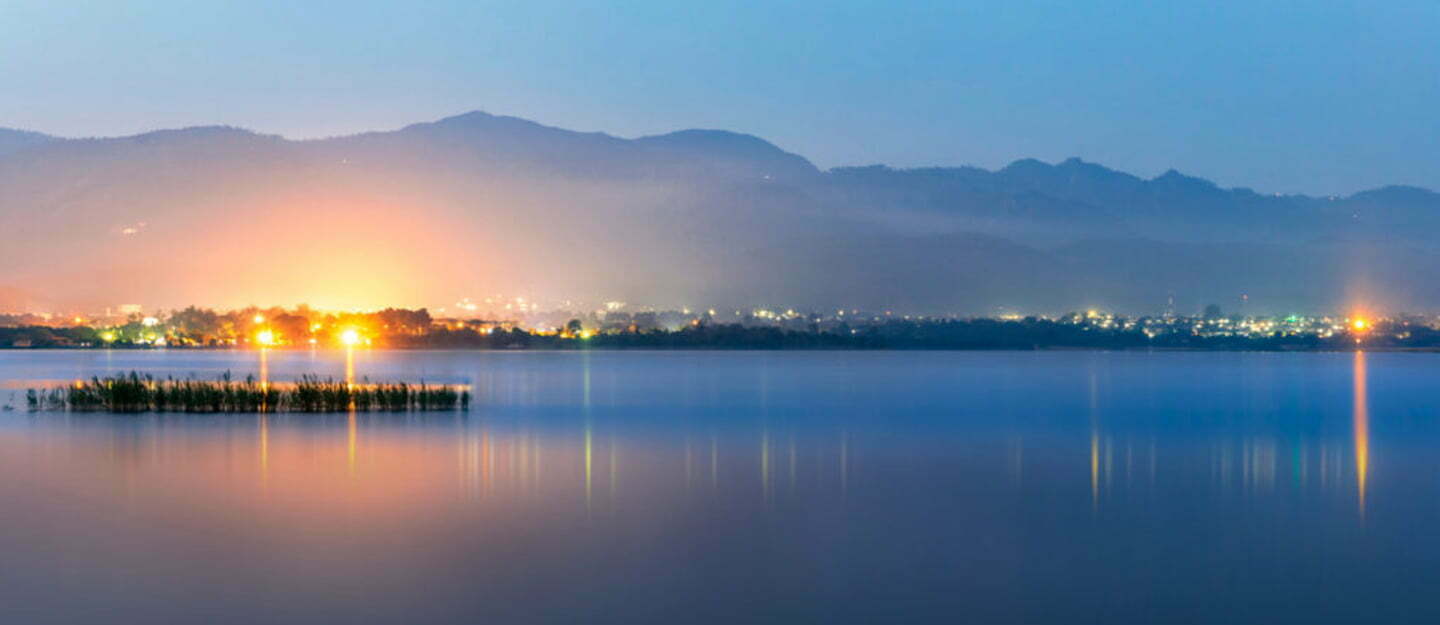 Since 1962, the Rawal Dam, one of Pakistan's water reservoirs, provides supplied water to the twin cities of Islamabad and Rawalpindi. It collects water from the Margalla Hills' Mastering River and other small streams. Rawal Lake, including the Margalla Hills, is just a popular tourist destination, having a lovely park lake with lush trees, walkways, and picnic areas. The park's tallest mountain provides a stunning view of Rawal Lake, the Margalla Hills, and also the dual cities. Diving, sailing, boating, swimming, and water skating just are a few of the things that specialized tours can organize. The Islamabad Club, which really is close by, offers a wide range of water sports activities on the lake regularly. Many species of birds, animals, and reptiles call this region home, and birdwatchers visit frequently Rawal Dam to see native birds. The lake is also a great place to go fishing, with roughly 15 distinct species in its waters.
Gomal Zam Dam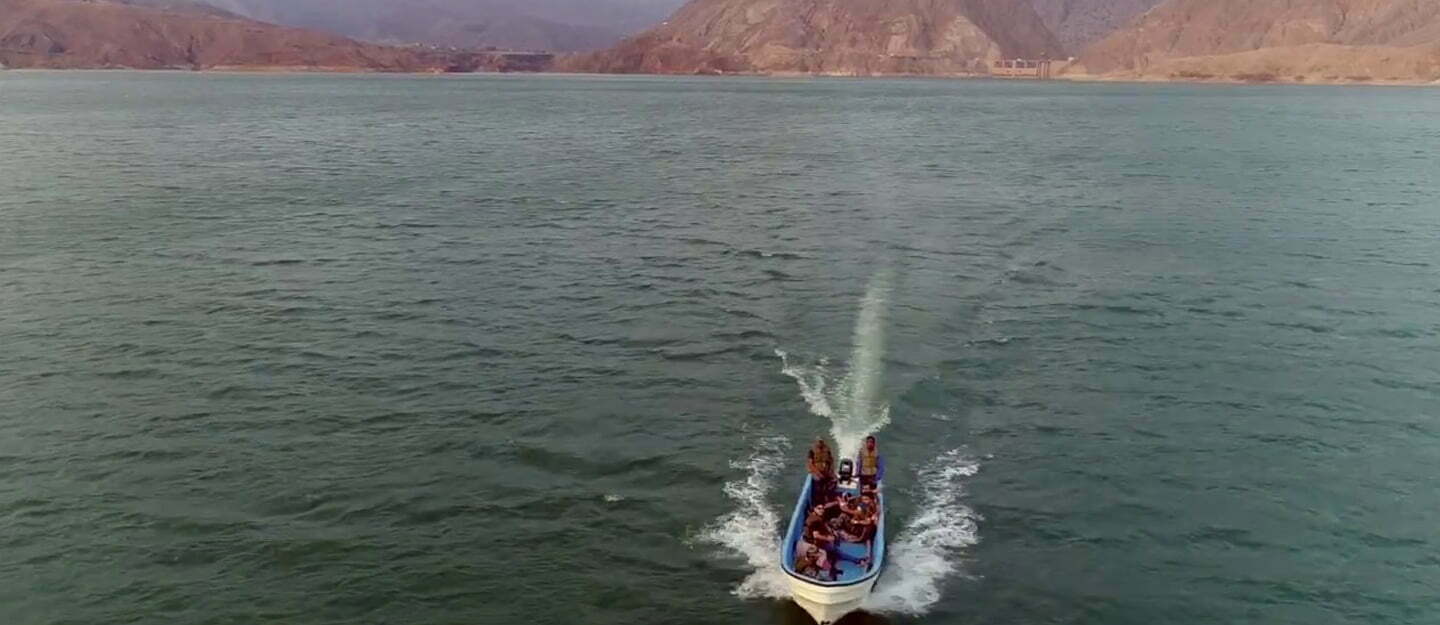 The Gomal Zam Dam is in Pakistan's Khyber Pakhtunkhwa, inside the South Waziristan Tribal District. The Gomal River, a branch of the Indus River, is dammed at Khajuri Kach, rendering it one of Pakistan's greatest strategically significant dams. We constructed the dam for irrigation, power generation, and food production. Construction began in 2001 but was completed in 2011. With a storage capability of 1,140,000 acre-feet, Gomal zam is among Pakistan's top power stations (1.41 km3).
Having two x 8.7 turbines, a height of 437 feet (133 meters), and just a length of 758 feet (231 meters), Gomal Dam is among the most famous six tourist destinations. That's a 0.5-kilometer-long roller-compacted concrete hydroelectric dam. Locals come to the dam for fishing and picnics alongside their groups. When it comes to considering Pakistan's hydroelectric dams, the Gomal zam dam is by far the most powerful, providing 17.4 units of power.
Khanpur Dam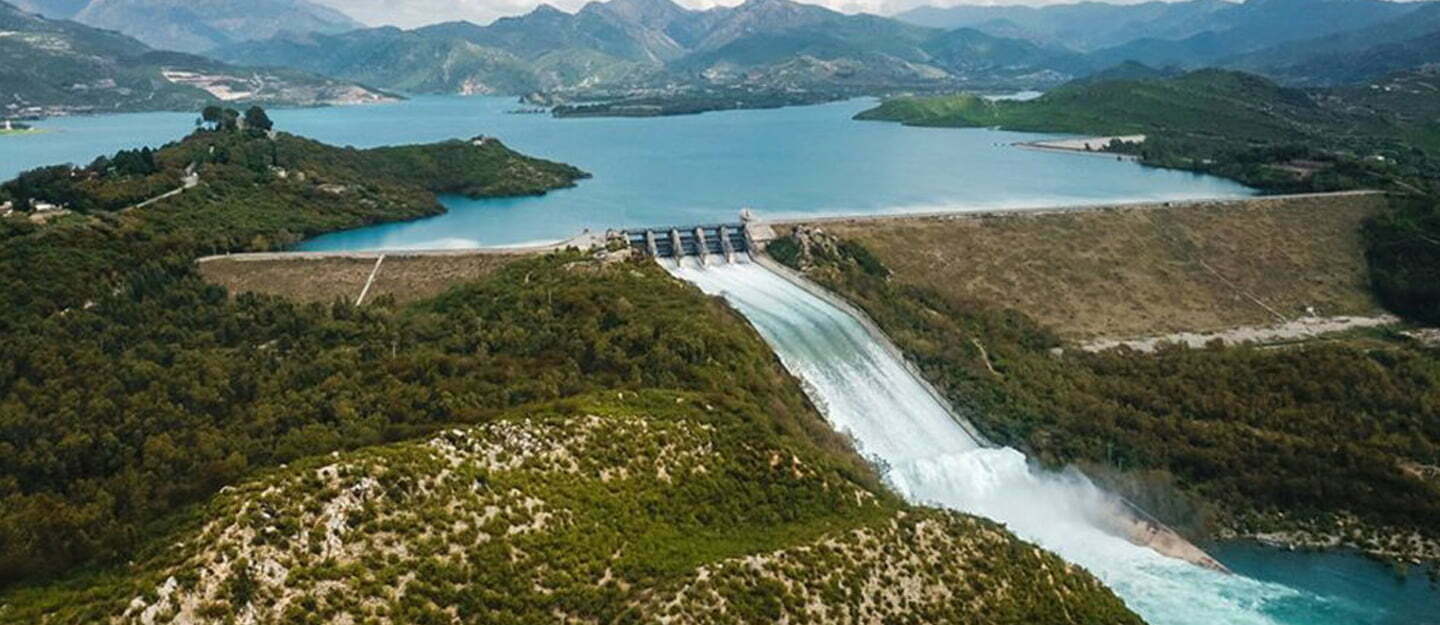 Khanpur Dam is in Pakistan's Khyber Pakhtunkhwa, in the Haripur district. It was developed on the Haro River in 1983 to regulate the river flow. The dam created Khanpur Lake, which supplies drinking water to Islamabad, Pakistan's capital, and Rawalpindi. Including its lovely blue water beaches, Khanpur Lake attracts all tourists and locals. The fact that this really provides irrigation to Attock, Rawalpindi, Lahore, and Haripur makes this one of Pakistan's best-known dams. This dam cost Rs. 1,385.10 million to build and took 15 years to complete. Khanpur is indeed a rock-fill dam that is 51 meters high (167 ft). Boating, zip-lining, glamping, hiking, fishing, cliff jumping, waterskiing, and kayaking were all important attractions at this dam.
Neelum Jhelum Dam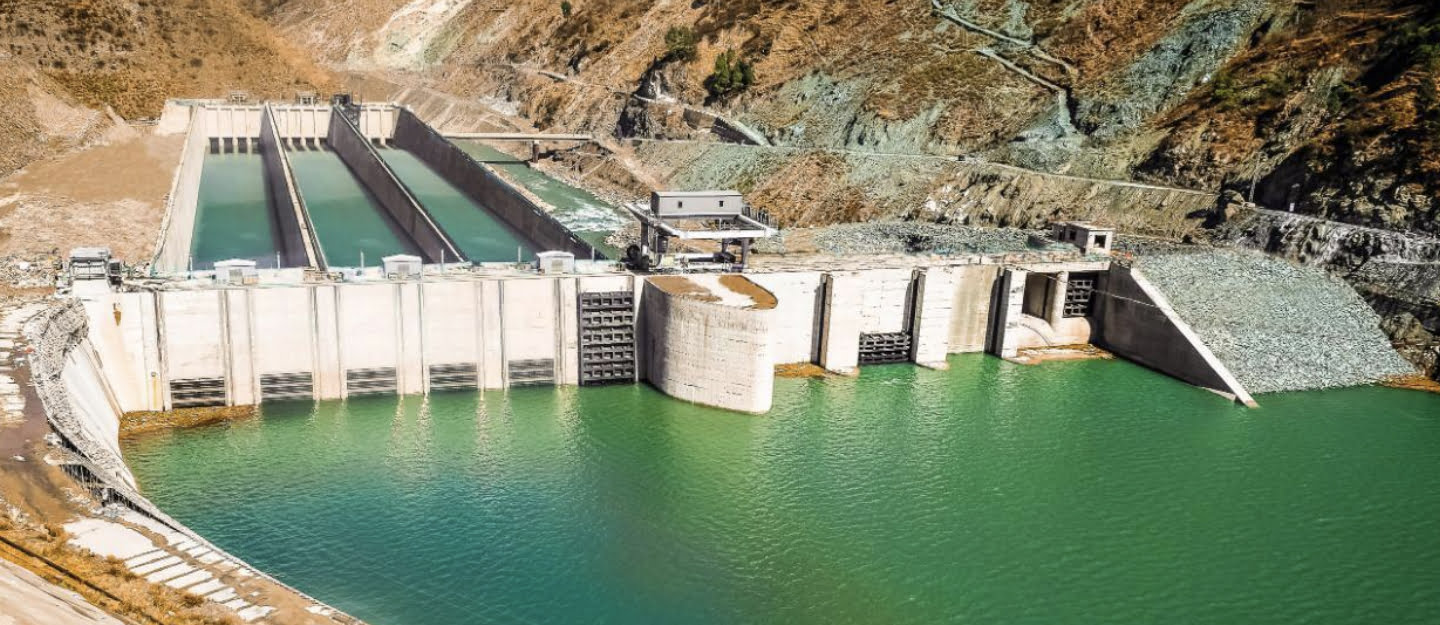 The Neelum–Jhelum Dam was completed primarily and provided hydropower to Azad Jammu and Kashmir. Water from the Neelum River was diverted to a power grid on the Jhelum River, culminating in this yet another dam that collects water from one river and discharges it into the other. The dam, which has a capacity of 970 megawatts, started building in 2008 and also was officially opened in 2018. Few people have seen the dam's reservoir as it is still relatively new, but tourism is expected to increase continue in the early years.
Satpara Dam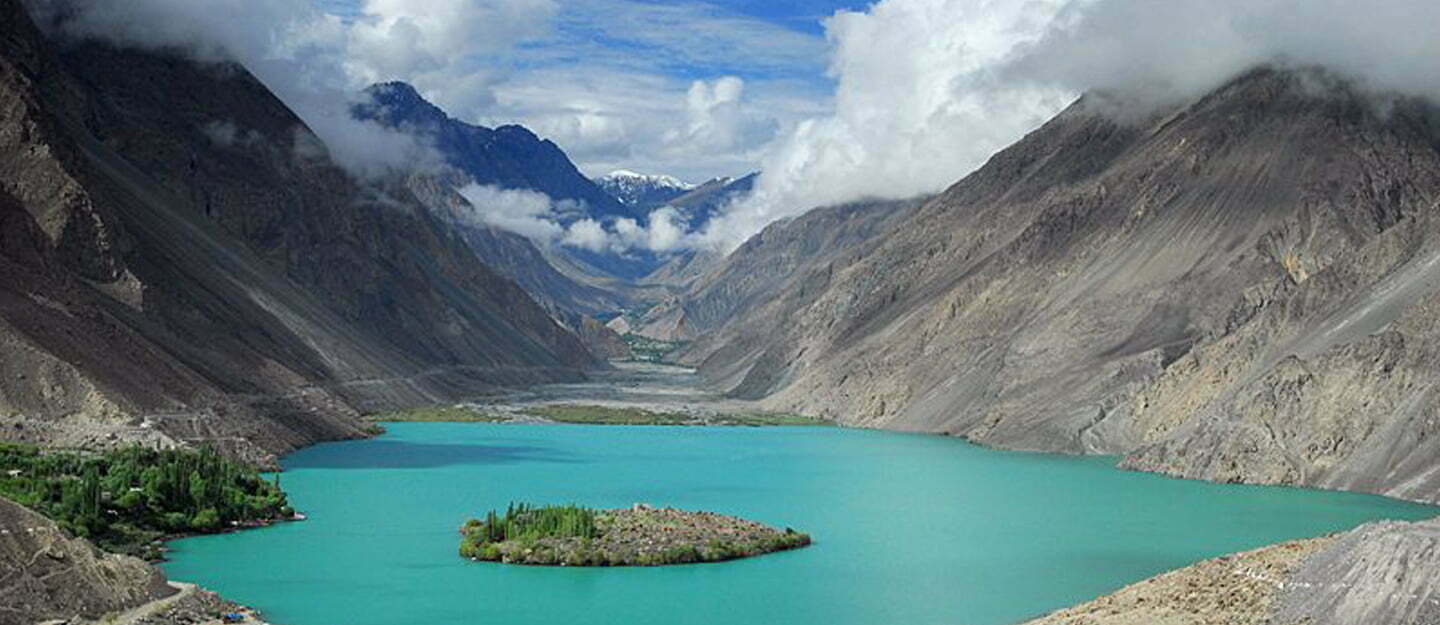 USAID is supporting the development of the Satpara Dam, a multipurpose water and power facility on the outskirts of Skardu City in Gilgit-Baltistan, close to the Chinese and Indian borders. The dam, powerhouse teams 1 and 2, as well as the development of powerhouses 3 and 4 and mainly two preparing the budget drainage systems, are all funded by USAID. The Satpara Dam is projected to provide 17.6 megawatts of power-generating ability to a local power grid, enough just to power around 40,000 households. The dams will also help prevent flooding in the area, store water for irrigation, as well as provide 3.1 million gallons of water per day for domestic use.
Darawat Dam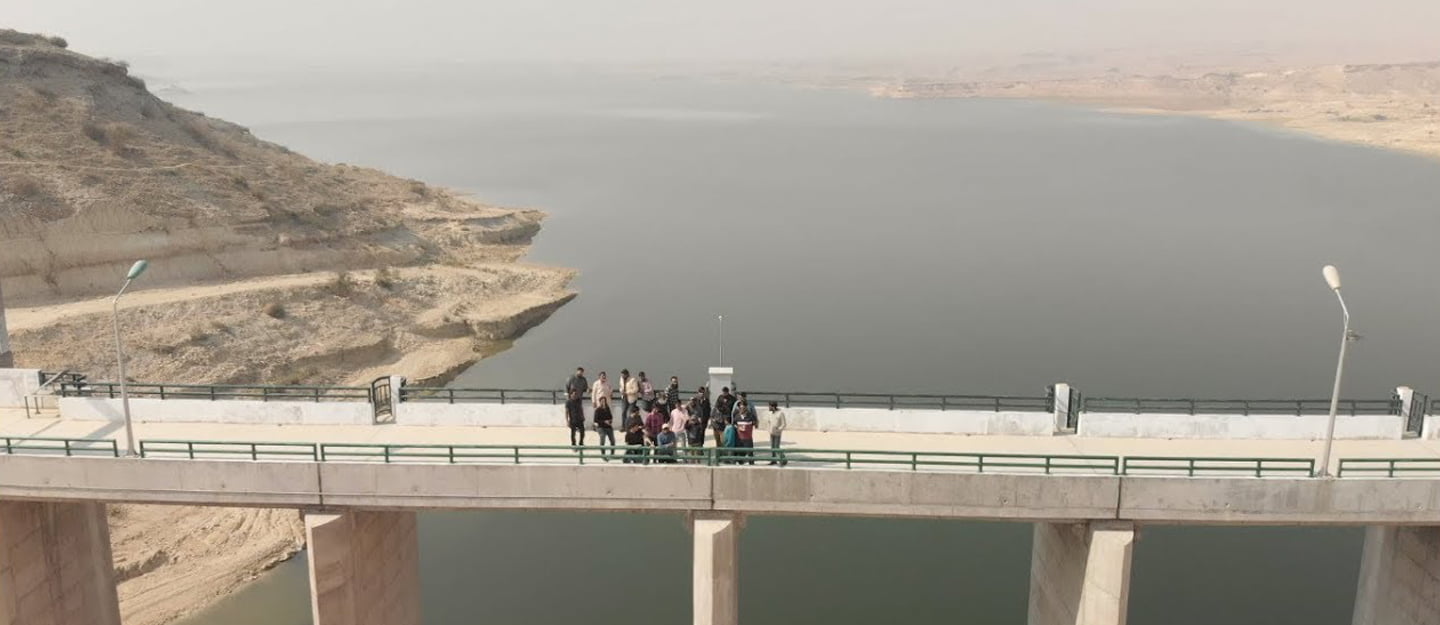 Although this dam on its own, and also the realization that storage level has been increased by 2.5 meters to 106 meters since about Friday from 103.5 meters, is favorable for the province's water-stressed farm workers, the water the reservoir stores only at moment could be of immediate benefit to farmers so because irrigation department has still yet to develop the dam's sufficient mass. It means that farmers who depend on rainwater to irrigate their land will have to wait a bit longer. Whenever the irrigation ministry assumes control of the dam, it plans to develop the command area by laying watercourses on property that the Sindh government intends to distribute to landowners.
Sabakzai Dam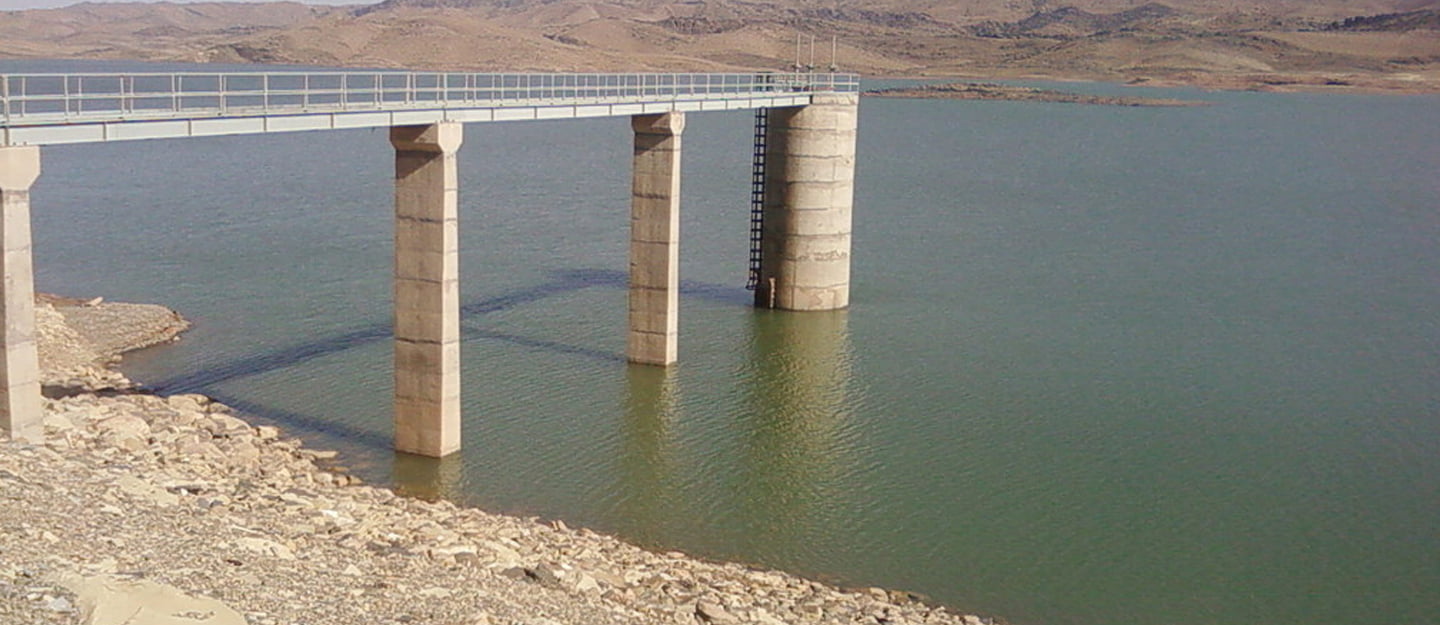 The Sabakzai Dam, lying in Balochistan's southern district, directs the amount of the Zhob River. The structure was constructed between 2004 and 2007, helping in the watering of local lands and providing a much-needed relaxation area for the community.
Conclusion
So now you have it: the top 13 dams in Pakistan which provide water for irrigation, hydropower, and food. In fact, it has played an important role in promoting tourism in Pakistan. We've already provided you with basic significant knowledge on dams, like the fact that Pakistan has 150 total dams. Dams are needed for water storage and electricity generation, as experts predict there will be a global water scarcity by 2025. Pakistan is also an agricultural country, and in this difficult era, we need resources to grow. We hope you will find this information to be interesting.
Watch this space for more information on that. Stay tuned to Feeta Blog for the latest updates about Architrcture, Lifestyle and Interior Design.
Dams are mostly built across flowing waterways to regulate flood control, produce hydroelectricity, and absorb food, and power from the locals. Most barrages lead to the establishment of silent lakes with some 150 dams in Pakistan, much of which in Punjab and Khyber Pakhtunkhwa, where the Indus River and streams run all throughout mountains south