Guide for passport
Pakistan's government has made passport services more accessible to its people, who now can apply for a new passport or extend an existing one at any passport office in their region. In the very same vein, we've put together this guide that assist our researchers in identifying passport offices in Rawalpindi. We have decreased the legwork to everyone interested in applying for a passport in Rawalpindi, similarly to our past articles on passport offices in Lahore, Islamabad, and Karachi, where we listed the location, timing, guidelines, method, fees, as well as other important information.
Rawalpindi Passport Office Locations
Pakistan's Directorate General Immigration and Passport has offices in both Rawalpindi and Islamabad. The below is the location of the Rawalpindi passport office Named Rawalpindi Regional Passport Office Address: Regional Passport Headquarters, Opposite Railway, Gunjmandi More, Railway Workshops Road, Near Bakery Chowk Rawalpindi
051-9237253 is the contact information for the Rawalpindi passport office.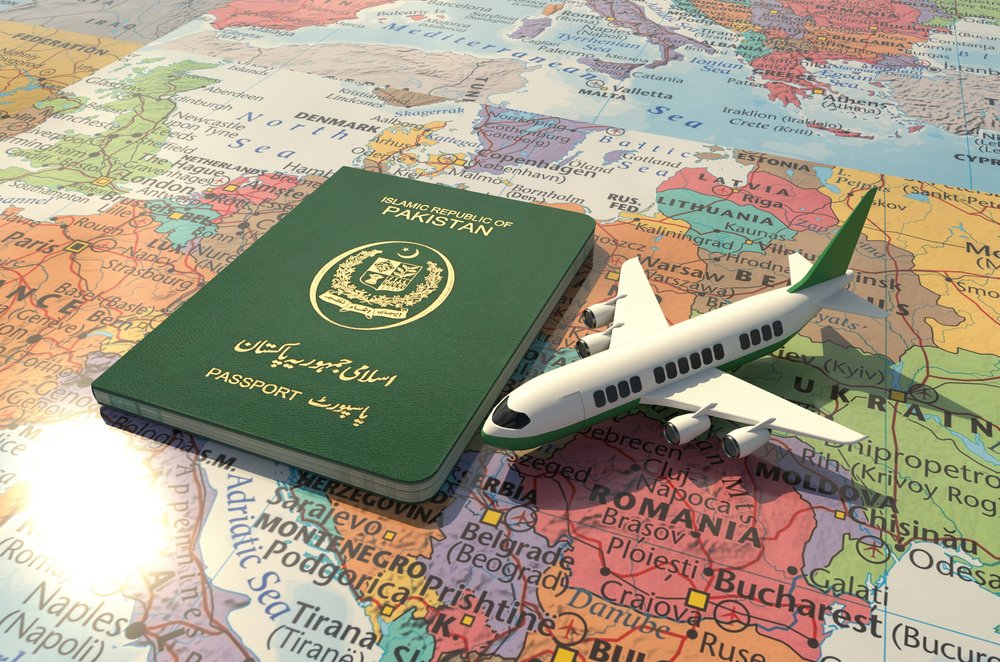 Rawalpindi's Executive Passport Office
If you're searching for executive passport offices in Rawalpindi, just use following address and phone number and get in touch, Rawalpindi's Executive Passport Office is situated on Murree Road near Rehmanabad.
Passport Office Timings in Rawalpindi
On public holidays and weekends [including Saturdays and Sundays], the passport offices in Rawalpindi are closed, while Friday is a half-day. However on business days, the offices still are open as usual. You may visit them on the following times, if you'd like to apply for a passport.
From 9 to 14:00, Mondays through Thursdays
Friday: 9 a.m. till 12:30 p.m.
These times are liable to change based on orders from the Directorate General of Immigration and Passports. On some days, some offices remain open 24 hours a day. For more info, call the phone numbers listed above [in the location section] to call your nearest passport office.
for a new passport
Every citizen of Pakistan is entitled to a Machine Readable Passport for travelling abroad, subject to completion of all allow the user to select formalities, according the Directorate General of Immigration and Passport.
Ordinary citizens, but at the other hand, are subject to reasonable limitations, with a few exemptions for government individuals and families, as well as military personnel and their families. If you [or even a member of your family] are seeking for a passport in Rawalpindi, you must know which office to visit and also what procedures to expect. Let's just get started.
You have to go to the Regional Passport Office in Rawalpindi if you've never applied for a passport before.
Any of Pakistan's Regional Passport Offices may extend your passport. You can obtain your passport at such a Karachi office, irrespective as to whether you live in Rawalpindi. You should, however, submit a 17th-grade officer's approval of your complete addresses [permanent and temporary]. Below the authorisation stamp, don't forget and included your CNIC and phone numbers.
Members of congress, army troops, and private and non employees are all entitled to certain privileges under the legislation. As a reason, they, together with their close family members, such as spouses, children, and parents, can apply for a visa regardless of region.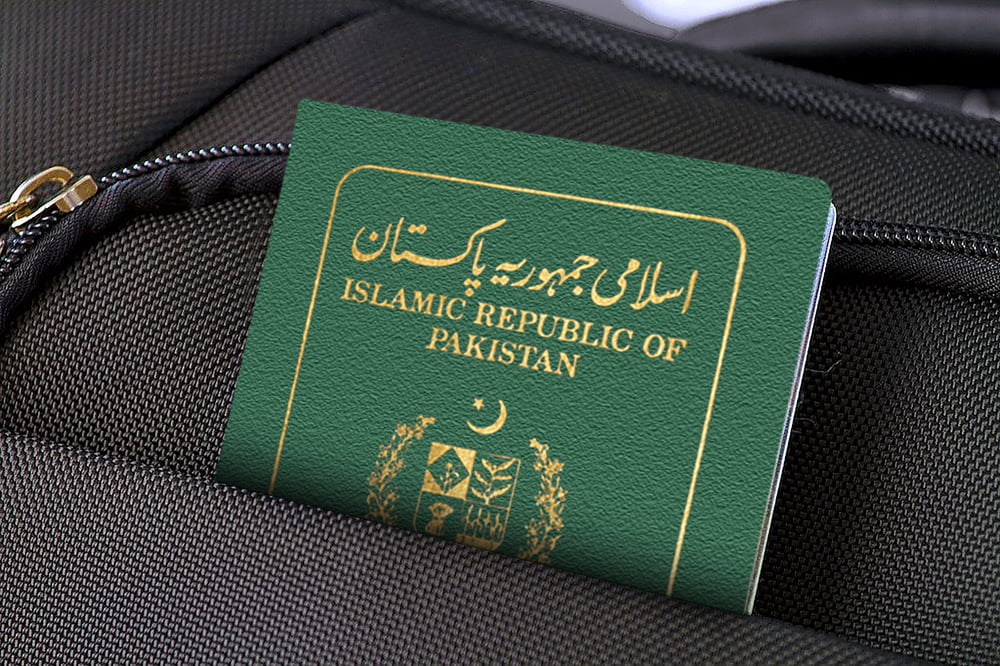 Passport Application Documents And Procedures In Rawalpindi
As per the Passport Act of 1974, Pakistan has three categories of passports: Regular Passport, Diplomatic Passport, and Official Passport. Let's take a closer look at Pakistan's documentation and passport application procedure.
Documents Required for Passport Applications
If you want to apply for a Pakistani passport in Rawalpindi, here are all the documents you'll require.
For Adults
If you are over the age of 18, you must bring the following documentation to the office.
2 CNIC or NICOP photocopies
If you're just a government employee, you'll need to have a No-Objection Certificate (NOC).
The fee deposit has been collected by the bank.
In the case of the dual nationality, a foreign passport and a photocopy of that are necessary.
CNIC or NICOP original
For Minors
The following are the documents needed to apply for a passport in Pakistan if you are under the age of 18.
2 NADRA photocopies of birth certificate
2 photocopies of the parents' CNICs and the fee deposit bank receipt
Foreign passport (original and photocopy) [for dual citizens]
NADRA's Computerised Registration Certificate (CRC).
For Passport Renewal
If you want to renew your existing passport, you'll need to have the following documents.
The renewal fee deposit has been received by the bank.
An old passport and a photocopy of it
CNIC in its original form (for adults)
CRC in its original form (for minors)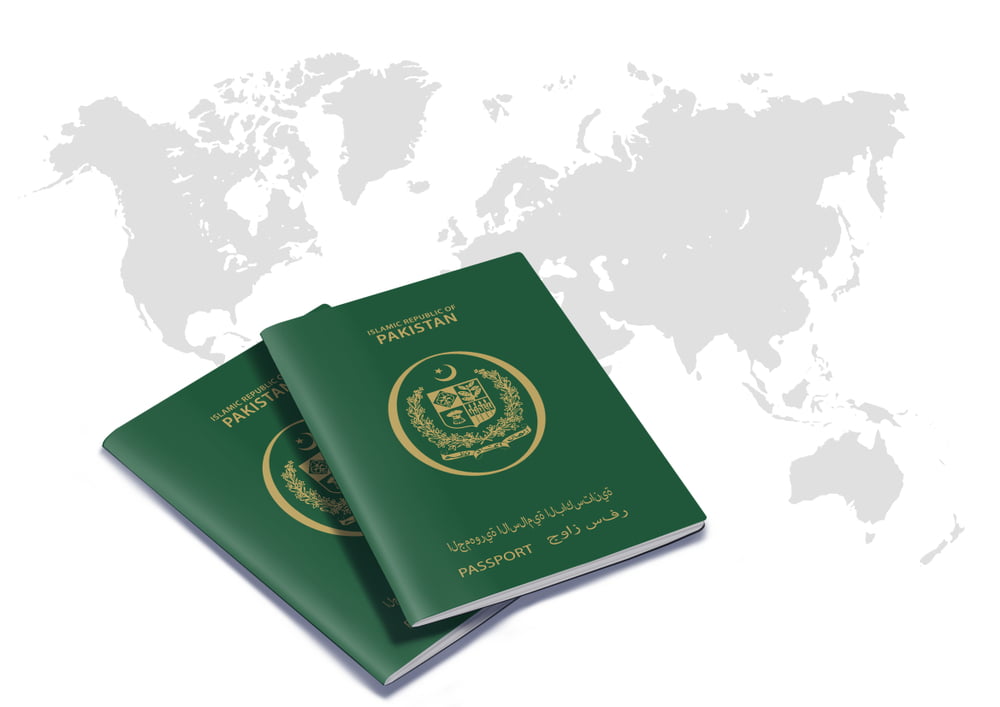 Passport Application In Rawalpindi: A Step-by-step Guide
As previously said, Pakistan has three types of passports: Ordinary Passport, Diplomatic Passport, and Official Passport. Nevertheless, the following is the reference implementation procedure.
Submit the passport fee at the National Bank Counter. Make absolutely sure you get a duplicate of the submission evidence. Afterwards when, go to the Customer Service Desk and acquire a Pakistani passport application form. Before moving on to the next step, you first must complete the form.
Make sure you have such a pen on you at all times. Also keep in mind that regional passport offices are separated into units based on localities. As a result, you have to go to the district window that matches to your CNIC.
When you've found your district window, the actual passport application process can begin. A photo would be taken and a unique token number would be issued.
Keep your token to you at all times and wait patiently for your turn. Rawalpindi's passport offices everyone has waiting spaces. Go to the proper counter wherever your token number appears.
Your fingerprints will now be taken at the counter. This will make it much easier for the officer to get your NADRA data.
You will be prompted to enter or double-check your bio-data into the system, which include your full name, date of birth, residence, occupation, and other information.
It's a great idea to double-check your name, address, and other information submitted into the system. Whether there are any mistakes, have them addressed by the officer to avoid problems while applying for a visa later. Individuals seeking for immigration and student visas should double-check spellings on official documents including such mark sheets, CNICs, and other official documents.
All of details will be cross-checked against existing records in the Exit Control List (ECL) and Black List (BL).
If you pass the above-mentioned step, you would be contacted by the Assistant Director of a Regional Passport Office and for final interview. After that, the director will give you a receipt with your passport tracking number and delivery schedule.
Collection Process For Passports
When you've completed the passport application process, you'll be able to travel. You'll have to wait for the treatment to be finished, which could take up to 15 days. You will be given a receipt with passport tracking number and delivery date for the passport during your appointment with the Assistant Director of the Regional Passport Office. You'll just had to pick
up your passport from same place.
Go at the Passport Collection Counter at the passport office. Make sure you've come on time and then have the receipt you received from the assistant director.
Present your data to the officer at the counter, but instead take your passport.
If you wouldn't want to deal with the hassle of going to the passport office, you will have your passport delivered right to your home. You should, however, clarify it during the application process, and you'll be charged an extra charge for this extra service.
Meanwhile, check out our recent post on the passport application process in Pakistan, as well as many other important information regarding online passport applications.
In Rawalpindi, Charges And Fee Structure For Different Passport Applications
Charges For A Passport That Is Valid For 5 Years
Category of Passport            Pages in Passport      Charges in PKR
Normal                                       36                              3,000
Urgent                                        36                              5,000
Normal                                       72                               5,500
Urgent                                        72                               9,000
Normal                                       100                             6,000
Urgent                                        100                             12,000
Charges For A Passport That Is Valid For 10 Years
Category of Passport            Pages in Passport      Charges in PKR
Normal                                       36                              5,400
Urgent                                        36                              9,000
Normal                                       72                              9,000
Urgent                                        72                              16,200
Normal                                       100                            10,800
Urgent                                        100                            21,600
So, that's where we talk about the primary issue of our article. This study described the passport application process in Pakistan and also the locations of passports offices in Rawalpindi. All of material in between has now been mentioned. Alternatively, if you're planning a vacation abroad, check read our travel guides for Egypt, Turkey, and Azerbaijan. Stay tuned to Feeta Blog – Pakistan's best tourism portal – for more informative posts. Get our articles sent to your email. Try typing your email address into box on the right side of your page and press the down arrow. Also, check visit our latest recent piece, that covers all you need to know about Pakistani passport offices.