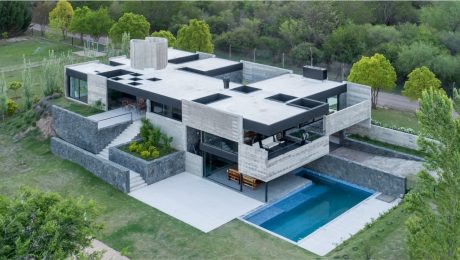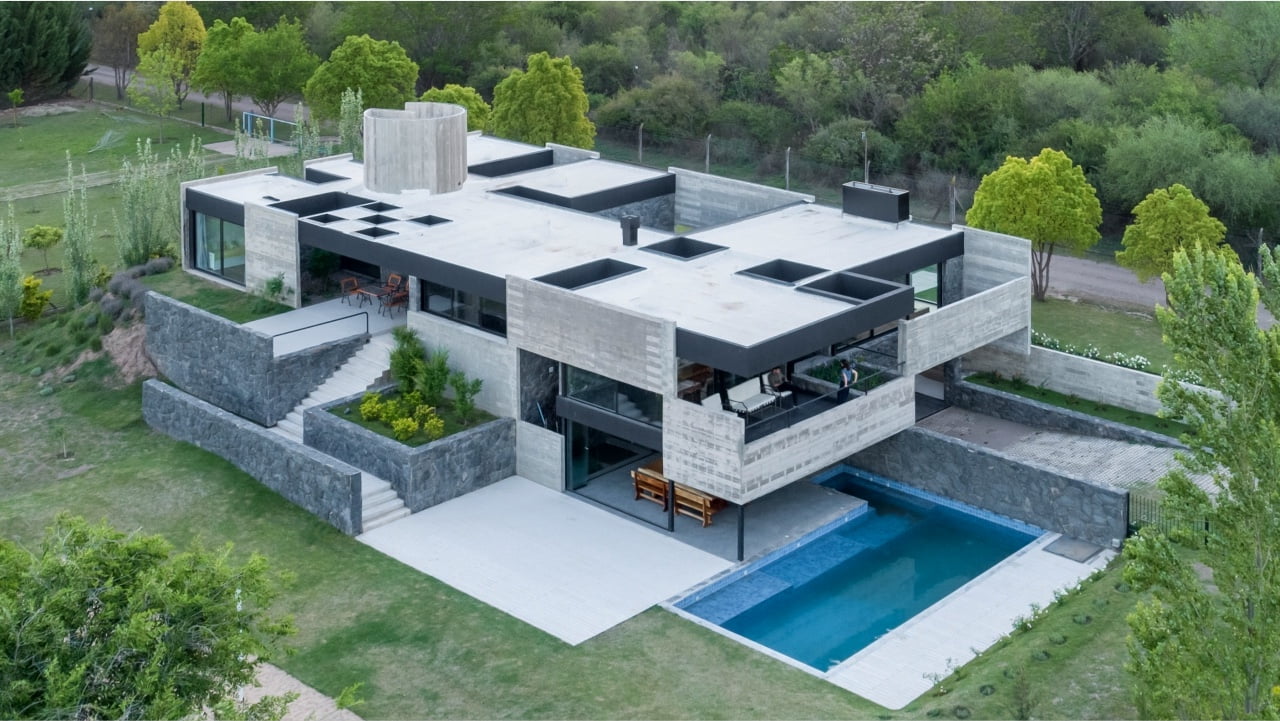 A Monolithic Argentinian House Set In Stone And Concrete
Like Architecture and Interior Design? Follow us …

This Argentine house takes on a linear, monolithic shape that dominates a green landscape next to an indigenous forest. Built with walls of cold concrete, the large house features a hard, brutalist exterior that can be seen from afar. As viewers approach, intermittent walls of rustic stone interrupt the smooth expanses of gray imagery, bringing texture and depth into rectangular cuts. Created by architects at Patio Studio, the house design is both separated and connected by courtyard areas that expand the volume of the home. The patio elements create an internal-external connection and serve as an integral part of the floor layout, complementing the main functions of the home.
Did you like this article?
Share it on any of the following social media below to give us your voice. Your comments help us improve.
Like Architecture and Interior Design? Follow us … Thank you. You have been subscribed. This Argentine house takes on a linear, monolithic shape that dominates a green landscape next to an indigenous forest. Built with walls of cold concrete, the large house features a hard, brutalist exterior that can be seen from afar. As viewers