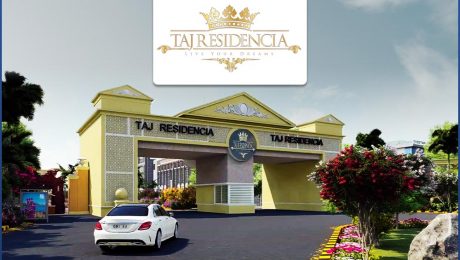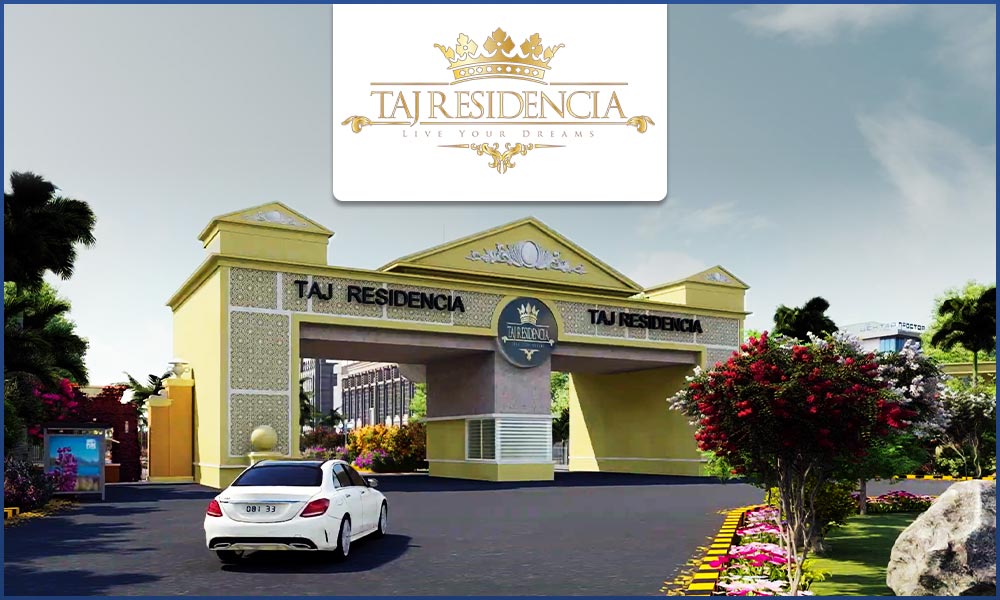 Taj Residencia Islamabad Offers Possessionable / Developed Plots
Taj Residencia Islamabad is a luxury housing society of Sardar Group of Companies located in Islamabad near Sector I-14. The society is renowned for providing international standards residential and commercial opportunities in the federal capital. The developers of Taj Residencia have a proven track record of successful projects in Pakistan, with Centaurus Mall being the best. Taj Residencia continues to bring new offers and plots at different times to address the ever-growing housing needs in the twin cities. Currently, the management of society brings Taj Residencia property plots in different blocks of society.
Taj Residencia is a NOC-approved housing project that is located under the jurisdiction of the Rawalpindi Development Authority (GDR). As mentioned earlier, Taj Residencia ownership plots are now offered throughout the society, this offer includes different sizes of Plots in different blocks including Lilly, Tulip, and Orchard Blocks.
Taj Residence Available Plots Detail:
Following are the details of available plots in Taj Residencia Islamabad:
5 Marla plots freehold plots are offered in Lilly and Gardenia Block.
7 and Marla plots are offered in Gardenia and Lilly Block of Taj Residencia.
10 Marla plots are also available in the Tulip and Gardenia Block of the society.
Tulip and Daffodils Blocks offers 14 Marla freehold plots. These plots are close to possession, meaning they will be ready for possession within 4-6 months.
1 Channel plots are available in 3 Blocks including Tulip, Daffodils, and Gardenia.
Finally, the 2 Kanal plots are offered by the management in the Gardenia and Orchard Block of the society.
5 Marla freehold commercial plots are also available in society.
Note: Non-possessive plots are also available, they are offered by the society in Jasmine and Marigold Block.
Taj Residencia freehold plots are a new addition to the Taj Residencia housing society. The company will provide possession of the above-mentioned plots at a reserved time; this means plots will be under your own rather than the society once you clear the down payment. Customers who use this offer will not have to wait for installments to end and voting to take place. Moreover, they can start the construction of their houses immediately after clearing the installments. Whereas, for non-possessory plots, customers will have to pay installments and get possessions after society polls the plots.
Taj Residencia Evolved Plots Payment Plan:
The detailed payment plan for freehold residential and commercial plots is attached below. Customers can reserve their plots with a 30% down payment and pay the remaining amount in 4 quarterly installments.
Booking Details:
When it comes to booking your developed and freehold plots in Taj Residencia Islamabad, Manahil Estate is the right consultancy to contact! We will reserve a plot in your desired block of society. You can contact us by phone or email. Another way to contact us is through our website inquiry form, fill it out and submit and one of our representatives will assist you further!
Conclusion:
Taj Residencia has introduced yet another great opportunity for people who want to make future investments or build houses in one of the most desirable housing societies in twin cities. Don't wait any longer and reserve your freehold plot before society closes this offer.
For more information on the real estate sector of the country, keep reading Feeta Blog.
Taj Residencia Islamabad is a luxury housing society of Sardar Group of Companies located in Islamabad near Sector I-14. The society is renowned for providing international standards residential and commercial opportunities in the federal capital. The developers of Taj Residencia have a proven track record of successful projects in Pakistan, with Centaurus Mall being the