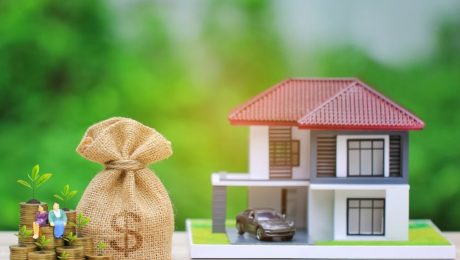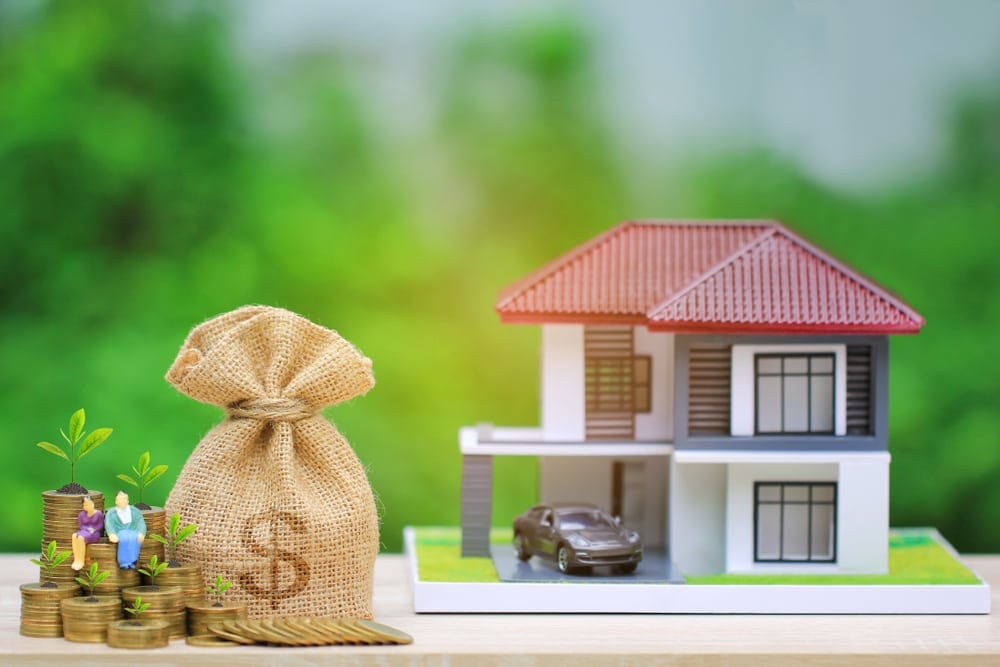 How to Save Money to Buy a Home
Save Money to Buy a Home is the single biggest investment for most families. For many of them, it takes years to save enough money for the down payment. Factors such as an ever-changing housing sector, skyrocketing market prices, and high inflation add to problems when purchasing a house. Inflation, above all, has been the most prominent factor that has caused a sudden rise in property prices.
Feeta.pk, Pakistan's smartest property portal, has compiled a guide that can help you save money to buy a home.
Tips to Save Money:
The following are some of the most effective tips that can help save money to buy a home as well as make the following payments:
Break down the payments

Eliminate your debt

Create a budget

Set saving goals

Spend to save

Choose a cheaper place

Find new ways to generate income

Find new ways to generate income
Break Down the Payments:
Whether you are a first-time property buyer or a regular investor, you will have to break down payments that you are required to make at various steps. Therefore, you must consider each factor while making the calculations.
The most important and difficult payment while purchasing a property is the down payment. In most cases, it is usually around 2-30% of the total cost of the property.
If you are depending on a mortgage or loan payment, it might be even trickier. Most lenders will give you money if you possess a minimum of 10% of the price of the house. Even once they lend you money, you would have to repay the amount at a specific interest rate later on.
There are also closing costs that need to be paid while completing the sales process. These can put a burden on your budget during and after the purchase. The following factors can add to the closing cost:
Inspection costs

Appraisal costs

Title services

Property insurance

HOA (Homeowners Association) Fees

Moving charges

Renovation and maintenance

Government and local body taxes
Eliminate Your Debt:
Most home buyers have to save money for years to buy their first home. Moreover, they have to manage money for various daily expenses as well. It leads them to take loans from banks or other money lenders, disrupting their savings amount.
So, if you are trying to save money through budgeting and still have a large debt burden, you need to pay it off first. Most money lenders take interest while you repay them the amount. Once you eliminate all the debt, you can add that money to your savings account.
Secondly, prioritizing your debt payments earlier will help you in managing other financial obligations later on.
Create a Budget:
The most important strategy to save money for any purpose is to have a budget plan. Whether you have a single source of income or multiple sources, if you don't plan your budget, you will end up wasting all your money. A budget will help you to:
Manage your expenses effectively

Allocate appropriate resources to wants and needs

Monitor your objectives

Make confident financial decisions

Identify problems of over-budgeting
However, creating a budget is not a simple task. For that, you need to consider all your expenses, future goals, and income, along with many other factors. The following checklist can help you create a realistic budget:
Gather your financial paperwork

Calculate your income

Create a list of monthly expenses

Set realistic goals

Calculate your monthly income and expenses

Make adjustments to the budget
Step 1: First, calculate your income from all sources. In this manner, you will be able to divide your income equally for various expenses.
Step 2: Secondly, list down all your expenses and keep track on a daily basis.
Step 3: Sum up the overall budget at the end of the month.
The difference between the budget set and the total money spent will help you in reviewing your plan. You would be able to check if your expenses will be over the budget and how you can save more money.
Set Saving Goals:
Without setting proper financial goals, budgets are likely to fail. Your financial goals can be of two types: short-term or long-term goals. Achieving short-term financial goals by managing your income and expenses will help you in achieving your long-term financial goals.
You can use the 50/30/20 rule to set realistic saving goals. Define 50% of your total monthly income for your daily needs, 30% for your wants, and save 20%. This rule will help you in the first step by allocating the budget for specific purposes.
Now, you need to check the area where you are wasting your money. If you are spending too much on your needs or wants, you should cut a specific percentage from them and add it to your savings.
Luxury items and food from restaurants account for the most percentage of your budget. You can also cut these expenses by reducing your purchase of luxury items and cooking food at home. This will increase your savings over time.
The following measures can help you achieve all your saving goals:
Go shopping with a smarter list and shop.

Avoid unnecessary trips to the markets.

Prefer to eat at home.

Eliminate unnecessary bills.

Use less electricity and gas.

Pay your bills on time to avoid penalties.

Use public transportation.

Cut the cost of your water bills.

Trim down your daily expenses.
Spend to Save:
When you buy a home, there can be several problems. For instance, there can be issues with water pipelines, electric wiring, paint, doors, windows, etc. If you ignore these repairs at first, they will eventually cost you more in the future.
You can also hire certified professionals who can give you an overall efficiency report of everything inside and outside the building. You can follow the given checklist to assess the condition of the property:
Water damages

Damaged roof

Faulty electrical system

Plumbing problems

Structural and foundational issues

Pest infestation

HVAC system problems
Choose a Cheaper Place:
Property prices vary from area to area. Property prices are usually higher in densely-populated areas with a large number of commercial set-ups. On the other hand, in new residential areas with less population and small commercial set-ups, property prices are very low. Thus, you need to make a conscious decision while choosing the location.
The following are some benefits of buying a cheaper property:
There is less competition for cheap properties as they are located in less prosperous areas.

Cheap properties are suitable for cash investors.

They minimize stamp duty bills.

Cheap properties require low deposits, low payments, and low interest.

There is a lower risk of loss of investment if you have to sell the property.

These properties have good rental prospects.

You will have control over all the updates and improvements.
Find New Ways to Generate Income:
Depending solely on one source of income might not help you these days in saving money. With the high inflation rate, the prices of everyday commodities have gone up. Moreover, this inflation has changed the real estate market with soaring prices. So, one must find ways to earn and save money for future investment goals.
The good news is that the internet has already provided hundreds of ways to learn and earn money online. The following are some of the ways that can help you generate income apart from a single job:
Become a freelancer

Become a virtual assistant

Start an eCommerce business

Write online reviews

Start your own blog

Sell ​​photography

Become a rideshare driver (Uber, Careem)

Rent out items

Manage other people's properties

Invest in stocks

Become a digital creator

Start a coaching business
There are also several other resources that you can invest in to save money to buy a home.
For more information about saving money, visit Feeta Blog.
---
Save Money to Buy a Home is the single biggest investment for most families. For many of them, it takes years to save enough money for the down payment. Factors such as an ever-changing housing sector, skyrocketing market prices, and high inflation add to problems when purchasing a house. Inflation, above all, has been the