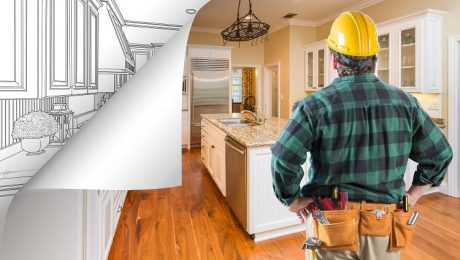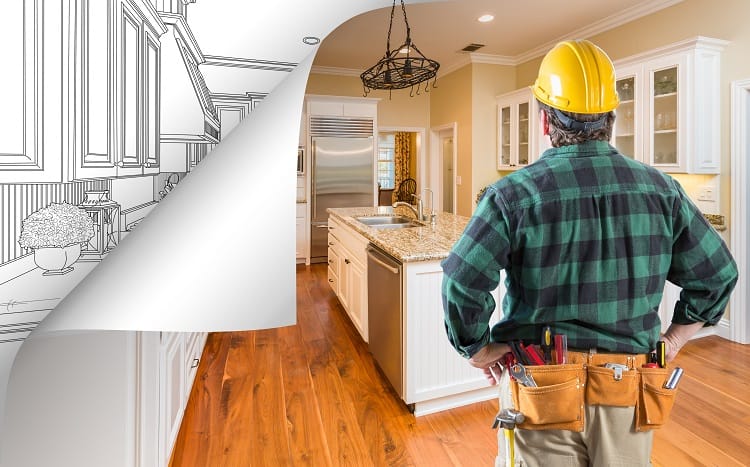 Things you need to know about House Flipping
House flipping is one of the most common ways to earn money through real estate in Pakistan. If you have ever seen people who buy properties that are almost in ruins and, after a series of renovations, turn them into spectacular homes that later make good profits when they sell them, and you wonder how they do it, you are at the right place.
This blog brings you things you need to know about house flipping. To learn more about house flipping in Pakistan, keep on reading.
What is house flipping?
Flipping is a quick profit strategy in which an investor purchases real estate at a discounted price and then improves the property to unload it at a better price. Instead of buying a property to live in, the person buys a house as a real estate investment.
It is worth mentioning that the primary purpose of flipping is to buy low and sell high. In short, flipping, also known as grand real estate investing is a type of real estate investment strategy in which an investor buys a property not to use it but to sell it for profit.
How do investors make money through property flipping?
This gain generally stems from a price appreciation arising from a hot real estate market in which prices are rising rapidly or from capital improvements made to the property, or both. For example, an investor could purchase a property in a "warm" neighborhood, do significant renovations, and then offer it a price that reflects its new look and amenities.
Currently, in the absence of inventory, tearing down and rebuilding houses can be an extremely lucrative strategic investment form in the face of a poor housing market. Older homes are usually at low prices and favorable mortgage rates allow borrowers to purchase the property with ease.
Things you need to know about house flipping:
Following are some of the things that you need to consider before flipping property in Pakistan.
Consider your finances and associated costs:
Real estate requires capital. The first cost is the cost of acquiring a property. While interest on borrowed money is tax-deductible even after the Tax, it is not a 100% deduction. Every rupee spent on welfare is added to what you have to earn from the sale to cover costs.
Do extensive research on your financing options to find out which type of mortgage is best for you, and find a lender that offers low-interest rates. An easy way to research financing costs is to use a mortgage calculator, which allows you to compare the interest rates offered by different lenders.
Of course, paying cash for the property eliminates the interest cost, but even then, there are property holding costs and opportunity costs to immobilize your money. Renewal costs must also be taken into account. If you intend to repair the home and sell it for a profit, the sale price must exceed the combined cost of the acquisition, the cost of maintaining the property, and the cost of the renovations.
Even if you manage to overcome the financial hurdles of scaling a home don't forget about capital gains taxes, which will reduce your earnings.
Time constraints:
It is time-consuming to renovate houses. It will take months to find and buy the right property. Once you own your home, you will need to spend time getting it fixed. If you have a day job, the time spent on demolition and construction can be a wasted afternoon and weekend. If you pay someone else to do the work, you will spend even more time than you would expect to monitor the activity, and the costs of paying others for profit will decrease.
Once the work is complete, you will need to schedule inspections to ensure the property meets applicable building codes before you can sell it. Otherwise, you will have to spend more time and money to give it up somewhat.
By showing it yourself to potential buyers, you can spend a lot of time traveling to and from the property and in meetings. If you use a real estate agent you will be owed a commission.
It may make more sense for many people to stick to a day job, where they can earn the same kind of money in a few weeks or months regularly, easily roll without risk, and with a consistent time commitment.
Skillset:
Professional builders and skilled professionals, such as carpenters and plumbers, often trade houses for income alongside their regular jobs. They have the knowledge, skills, and experience to find and organize a home. Some also have union jobs that provide unemployment checks throughout the winter while working on their side projects.
The real money in a house exchange comes from equity. If you're handy with a hammer, enjoy laying rugs, and can hang drywall, roof a house, and install a kitchen sink, you have the skills to flip a house.
On the other hand, if you are unfamiliar with the instruments, you will have to pay a professional for restorations and repairs. And that will reduce the chances of you getting a substantial return on your investment.
Lack of information:
To be successful, you know how to choose the right property, in the right location, and at the right price. Even if you have a lifelong argument (putting a house together at, say, the closing of a song), it's crucial to know which restaurants need to be done and which ones to skip.
You also need to understand the applicable tax and zoning laws and know when to cut your losses becomes, learn to find out before your project turns into a cash hole.
Not patient enough
Professionals take their time and stay on the right property. Newbies rush to buy the first house they see. They then hire the first contractor to make an offer to tackle the work they cannot do themselves. Professionals do the work themselves or rely on a network of predefined, trusted contractors.
Newcomers hire a real estate agent to help them sell the house. Professionals rely on the efforts of the "owner for sale" to minimize costs and maximize profits. Newcomers hope to go through the process, put on a coat of paint, and earn a fortune. Professionals understand that it takes some time to buy and sell homes and that profit margins are sometimes tight.
Inspect your new home:
Check the box or electrical circuit board, making sure that the labels next to each switch, such as kitchen, bathroom, living room, etc., are located correctly. Do this by removing or unplugging each switch (one by one) to find out which room in the house they belong to. You can also hire an electrician to check the state of the electrical box (panel or panel) and if it needs to be repaired or replaced with a new one.
Check your fire alarms and carbon monoxide detectors to see if they are working well, need batteries, or be replaced.
Contact utility companies:
When you get to your new home, you will want essential services, such as electricity, gas, water and sewerage, cable, Internet, and telephone. So contact those companies in advance to set the date of transfer of those services to your new address.
Update essential documents:
One month before moving in, update your driver's license, vehicle registration, and voter registration card.
These are some of the things you know about house flipping. Flipping houses for a living is getting popular by leaps and bounds because house flipping profit is excellent.
Give these pointers a read and incorporate them into your next purchase. This blog is especially beneficial for people who want to know about property flipping and flip houses for beginners.
To know more about real estate trends, visit the Feeta blog.
---
House flipping is one of the most common ways to earn money through real estate in Pakistan. If you have ever seen people who buy properties that are almost in ruins and, after a series of renovations, turn them into spectacular homes that later make good profits when they sell them, and you wonder how