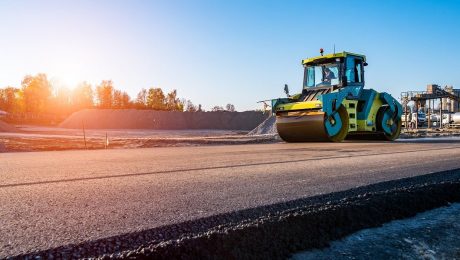 Plastic Roads | How will they help?
For Plastic Roads, Plastic is a material so hazardous that it may be at the forefront of causing climate change, yet the human population cannot survive without it. For decades, scientists have tried to find a solution to decomposing plastics, yet their research remained unable to decipher this predicament.
The only solution that remains is recycling, and what better way to mass recycle plastics than to make infrastructure out of it? This was the idea behind the innovation of introducing 'Plastic Roads' – a cost-effective way of addressing infrastructure needs while simultaneously recycling plastics. Feeta.pk features an in-depth analysis of plastic roads and their impact.
Adverse Effects of Plastics
Before delving into how plastic roads will help, it is essential to first understand how plastics harm the environment. Plastics are responsible for a considerable portion of the world's overall carbon footprint. Since plastics cannot decompose, they are either recycled, incinerated, or discarded.
The numbers reveal that almost 55 percent of the world's plastic waste is discarded, and 25 percent is incinerated. This leaves behind only 20 percent of plastic waste that is recycled. These numbers reveal how plastic waste is a threat to our planet, as more than half of this waste ends up in the ocean, damaging marine life, while the incinerated plastic results in more than 850 million tons of greenhouse emissions being pumped into the atmosphere.
How do Plastic Roads help?
A mix of sustainable road construction technology and climate mitigation – plastic roads originated as an experimental idea in India back in 2001. Since then, immense research has been poured into this innovative idea, and the result is an answer to both climate change and sustainable construction.
The initial benefit of plastic roads is the mass recycling of plastic waste. Just a one-kilometer strip of the plastic road can consume and recycle almost 10 tons of plastic waste. If this innovation is implemented worldwide in constructing roads and highways, the globe's plastic waste would be slashed to almost zero.
Looking at the sustainability side of plastic roads, these innovative roads come with a wide range of benefits compared to regular roads. They offer higher flexibility, durability, and a lifespan of three times longer than regular roads. Moreover, the construction materials for regular roads are much more expensive, whereas plastics are practically free, taking down construction costs by several folds.
Construction Process
Since the idea is still in its initial phases, the plastic road construction processes vary. Each country has tried to develop a unique formula for making plastic roads. India, the first nation to experiment with this idea, used bitumen and plastic to make its plastic roads. Indonesia has experimented with an asphalt-plastic mix. Plastics remain the common denominator.
Since the construction of plastic roads is rooted in recycled plastics, the source of these plastics is everyday-consumer items such as product packaging and water bottles. However, the end product of making these roads is unrecognizable, seeming almost similar to a regular concrete asphalt mixture.
The process of making the mixture is straightforward. The plastic waste material is sorted, cleaned, and shredded. The material is melted at around 170 degrees, with bitumen later added to the mixture. This simple mixture is laid out for roads like a regular asphalt concrete mixture. The wet process in plastic road construction is also quite common, consisting of a mixture of plastics, bitumen, and aggregate.
Pakistan's first-ever Plastic Road
In December 2021, Islamabad made history by laying down a one-kilometer plastic road on Ataturk Avenue, making it the first plastic road in Pakistan. This project was a result of a collaboration between CDA and Coca-Cola Pakistan. This plastic road in Islamabad has made way for these roads to become the future of Pakistan's road networks, making the country environment-friendly while saving millions in costs.
Tackling not just climate change but also the question of sustainability, plastic roads are truly the future of modern infrastructure. Despite being in its initial stages, several nations have implemented policies for plastics in construction.
This ground-breaking innovation can decrease the world's greenhouse emissions by billions of tons while making construction cost-effective. If more countries follow suit, plastic roads could become the symbol of restitution for the Earth's environment.
For more details, visit Feeta.pk – Pakistan's first online real estate market.
---
For Plastic Roads, Plastic is a material so hazardous that it may be at the forefront of causing climate change, yet the human population cannot survive without it. For decades, scientists have tried to find a solution to decomposing plastics, yet their research remained unable to decipher this predicament. The only solution that remains is