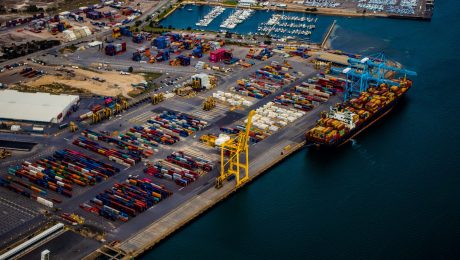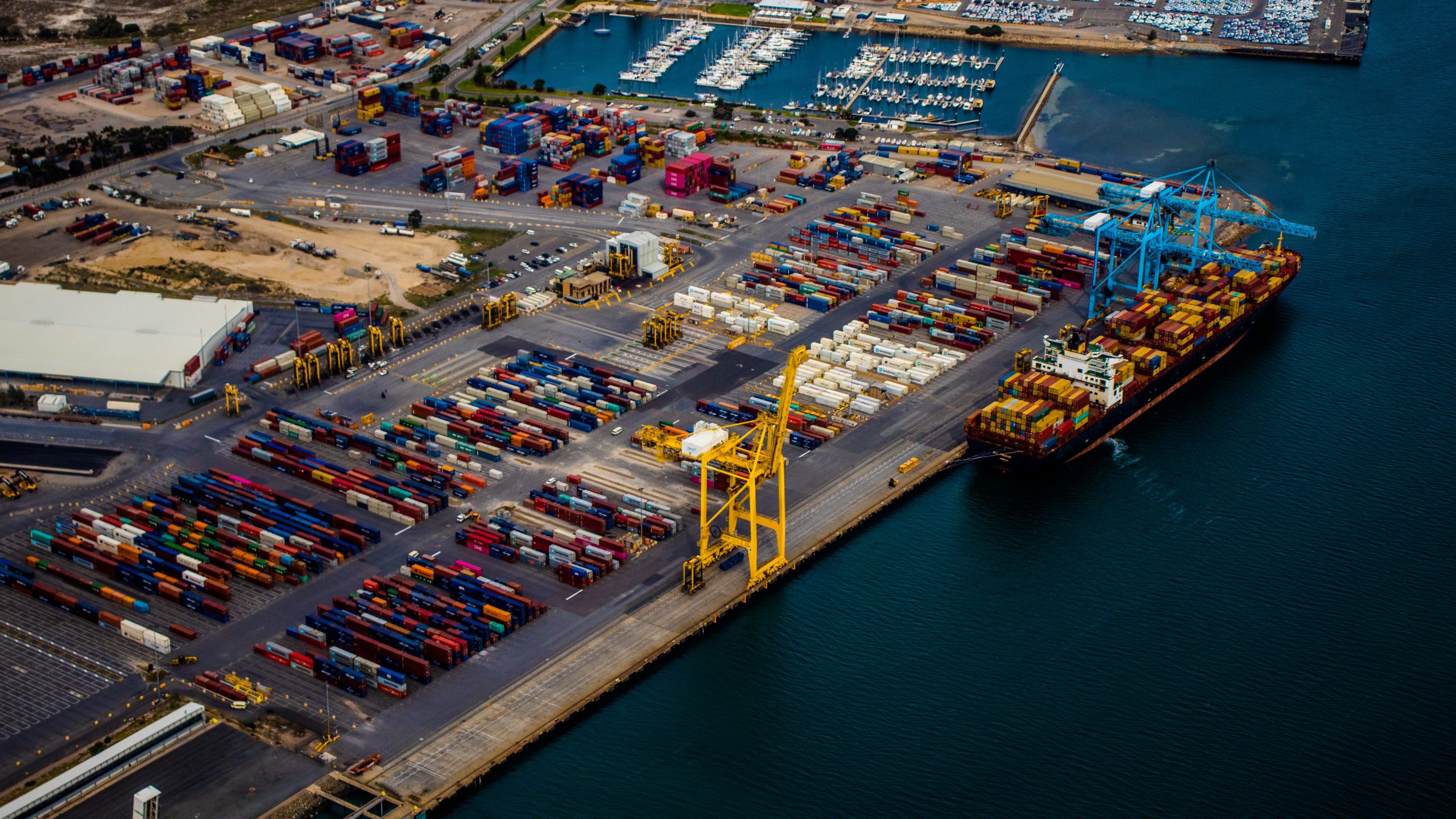 GDA Bolan City Gwadar – Project Details, Location & Prices
GDA Bolan City is a modern housing project located on Makran Coastal Highway, Gwadar. The company is duly approved by Gwadar Development Authority. It obtained NOC # 25/05 / HS / GDA (B), a copy of which is added below: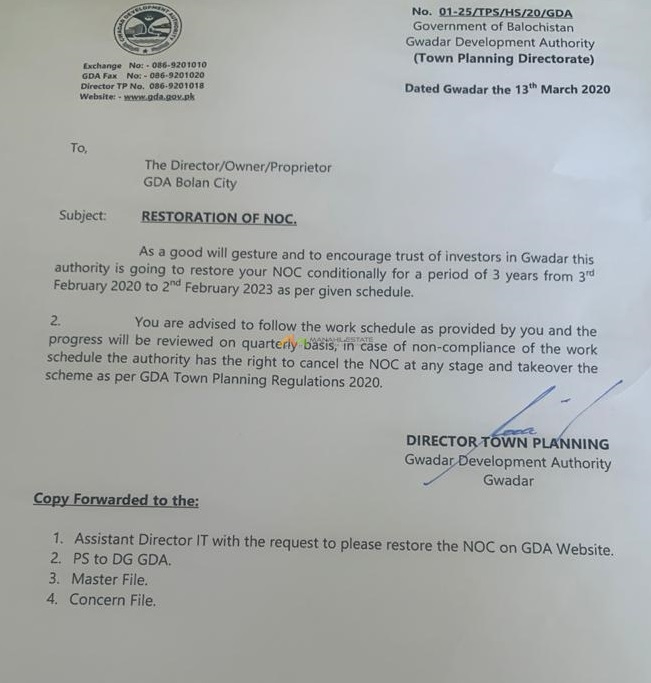 GDA Bolan City is sponsored by Roseberry Real Estate Developer and Paradigm Marketing. The project was officially launched in February 2020, and housing reservations are currently opening in its Paradigm Block.
Location
GDA Bolan town plans more than 100 acres of ideally placed plot of land in Mouza Mazzani on Makran Coastal Highway. It is surrounded by main highways from all 4 sides, so it enjoys convenient access from all parts of Gwadar.
Sardar Gohram Laghari road passes through the society on the east side, while Kahan Avenue is located on the west. Buleda Avenue passes along the north end, and Makran Coastal Highway lies on the south front.
Here is the local map of GDA Bolan City Gwadar: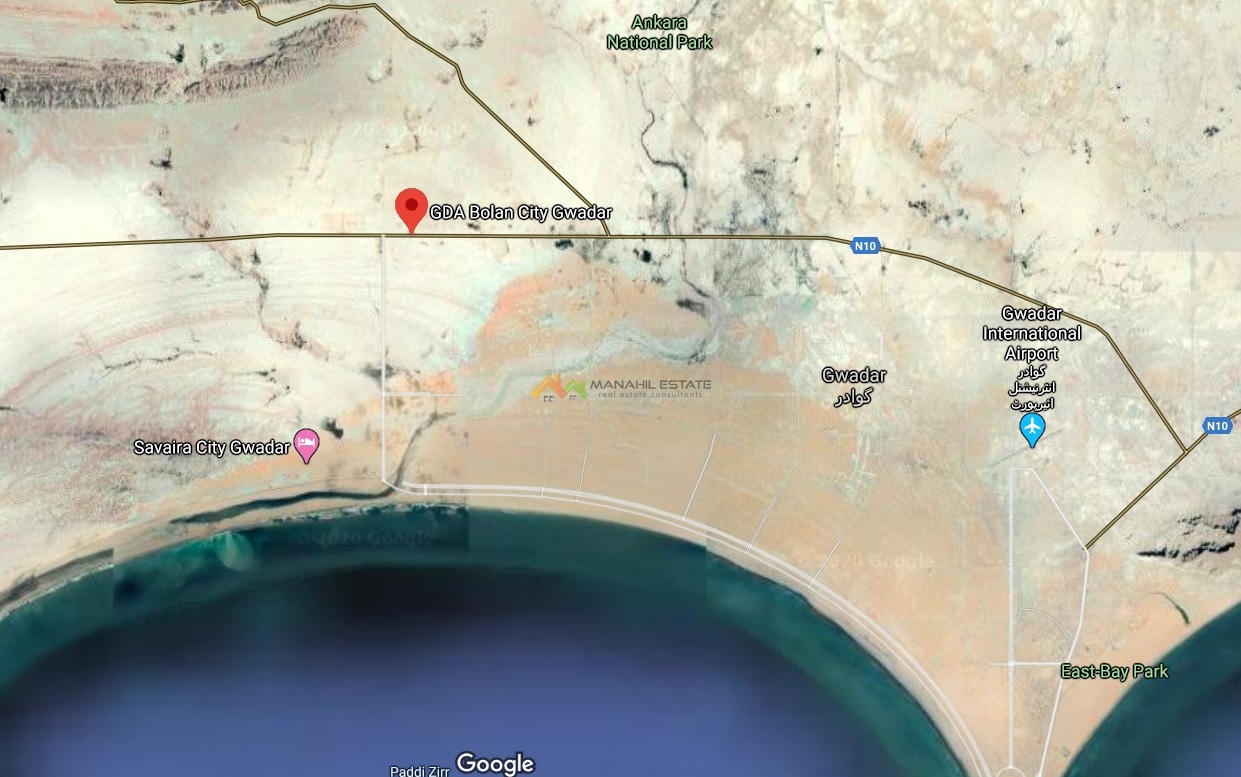 As you can see on the map above, GDA Bolan city is located close to the Marine Drive, so about 7 KM and quite distant from the Gwadar International Airport, so 17 KM. A host of other housing projects such as Canada City, Savaira City, CPIC, and Green Palms Gwadar lie in the neighborhood of Bolan City.
Project Features
GDA Bolan City Gwadar aims to develop modern infrastructure while maintaining higher development standards. It is planned to be a secure gateway residential community with a front area towards Coastal Highway reserved for mega commercial establishments.
Ample spaces have been reserved through the society for parks and horticulture. All standard amenities such as school, hospital, masjid, RO plant, parks and playgrounds, recreation areas, shopping areas and community center are included in the main plan.
Additionally, the company will provide an uninterrupted supply of services and ensure maintenance services around the clock. Security personnel will be deployed for the physical security of the residents, while CCTV cameras will be used for surveillance in public areas.
Map of Master Plan
The master map of GDA Bolan city has already been approved by Gwadar Development Authority. Housing plot sizes include 125 SQY, 250 SQY, 500 SQY and 1000 SQY. Commercial plot sizes include 100 SQY, 200 SQY and 400 SQY, which are located on 160 ft wide Sardar Gohram Lashari Road. The former commercial area towards Coastal Highway is reserved for future developments.
Download below the high quality image of GDA Bolan City Map: (click to enlarge)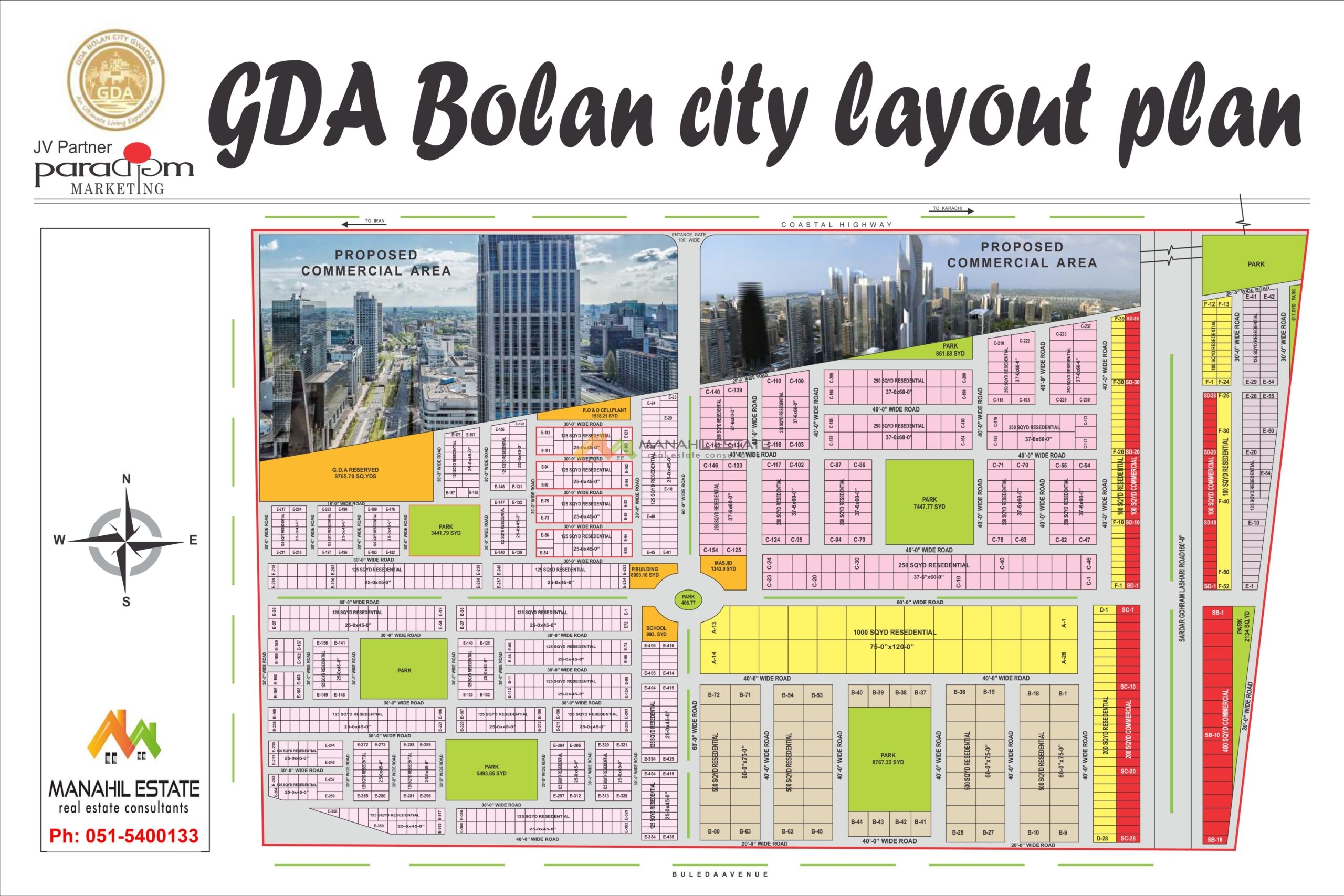 Availability of the map means you can choose your full number at the time of booking. So this is a good opportunity to buy a good local plot instead of buying a file and wait for a computer poll to find out your plot location on the map.
The current development plan is approved for 100 acres of land, however, the company owns an additional 50 acres of land which is reserved for future extensions.
Prices and Payment Plan
GDA Bolan City Gwadar offers different sizes of apartments in Paradigm block according to a 3-year fee. Reservations start from a nearly 20% down payment, while the remaining amount is payable in 11 equal quarterly installments. Available plot sizes include 125 SQY and 250 SQY and 500 SQY.
Here are the prices and payment plan of apartments:

Please note that you can choose a delivery schedule of your choice. If you prefer monthly fees, your schedule will change to 36 monthly fees. A 10% special discount is offered in case of 100% payment at the time of booking.
If you book a corner, main road or park, you will have to pay 10% additional costs for each category.
GDA Bolan City is a modern housing project located on Makran Coastal Highway, Gwadar. The company is duly approved by Gwadar Development Authority. It obtained NOC # 25/05 / HS / GDA (B), a copy of which is added below: GDA Bolan City is sponsored by Roseberry Real Estate Developer and Paradigm Marketing. The project
Published in

GDA Bolan City Gwadar, GDA Bolan City Gwadar Booking Procedure, GDA Bolan City Gwadar Location, GDA Bolan City Gwadar Map, GDA Bolan City Gwadar NOC, GDA Bolan City Gwadar Prices, Gwadar Housing Schemes, Housing Schemes, News, News & Updates, News and Update, Real Estate, Real Estate Guide