Investing money nowhere in the real estate market can make up your mindset of business to the extent. In terms of obtaining profits as an outcome along with beneficial opportunities, consider it the best option that doesn't exist. In Pakistan, the demand for real estate is phenomenal, why? As it generates the purpose of saving money by investing in lands or plots where you are more prone to gain if the recommended area is demanding plus, perfectly advised by the best real estate agent, so, what are you waiting for? Go and get the property in your desired area!
Pakistan is the world's 5th most populated country which has exceeded the population of 212.2 million. Hence, the area is 881,913 square kilometers. So due to the extensive requirement of living, there have been built multiple societies where you are allowed to buy or invest in multiple properties.
For investing and purposes, a buyer or investor needs to have know-how regarding the trends of the real estate market. They should be aware of all the required taxes, interests as well as demands of that particular property before proceeding ahead. Two things are more important for an investor's knowledge; proper research and planning. If you are one of them then consider it the right place you are at because we will suggest some of the best areas for investment across distinct cities in Pakistan. Let's make headway to know more about it!
Which are the Considerable Cities for Investment?
Who isn't aware of three entirely big and famous cities of Pakistan? Well, freshmen do not need to worry about it as we are going to highlight them with their well-known areas. To be more specific, Karachi, Lahore, and Islamabad are those cities where investment would turn out to be profitable because they meet your needs covering all aspects.
Let's dive in without further delay!
Areas for Investment in Karachi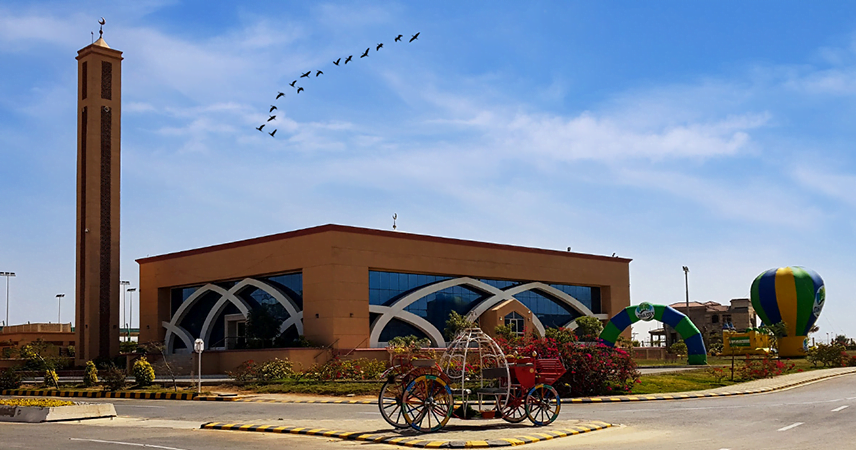 Karachi is one of the biggest cities in Pakistan and the economic center, highly famous for its lightning all over and well-known as "The city of lights". The demand of this city is competitively high among Pakistan's real estate market. Following are some of the specific areas of Karachi you might want to invest in societies like:
➢ Gulistan-e-Jauhar
➢ Defence Housing Authority
➢ Scheme 33
Gulistan-e-Jauhar
If you are living in Karachi, you have already known about Gulistan-e-Jauhar and the societies under this area. The land is expanded and holds a large area. You will be given all the opportunities such as:
● Affordability in housing units
● Big investment, big gain
● Perfect infrastructure, middle and large scale investments
● The rich supply of electricity, gas, and water
● Innumerable facilities such as; all kinds of institutions, parks, sports complexes, public transport, and nearby markets.
DHA, Karachi
DHA is one of the safest options in Karachi to invest and well-known for its highly secured residential across Pakistan. Mostly, the large scale investors opt for defence as it fulfills all the necessities within a single area, moreover, covers the Seaview and Clifton proximities.
Defence Housing Society is one of the premium societies that meet your needs and provides the lavishing lifestyle along with proper necessities, you will get:
● Multiple phases for both kinds of investors
● Lavishing lifestyle with exquisite infrastructure
● High demanding property
● Huge profits as per increment in real estate trends
● Best schools, colleges, and universities across Pakistan
● Parks, Hospitals, and commercial markets
● An abundant supply of water, electricity, and gas
● Exceptionally reliable in almost every aspect including religious centers
Scheme 33
This area has its charm whenever it comes to investment. The land is wide-spread and expands from Gulshan-e-Iqbal covering Gulistan-e-Jauhar to Malir cant. There are plenty of housing societies in Karachi but this area covers 293 different societies which are specifically divided into 54 sectors. You might want to know why you should opt for scheme 33:
● Exceptionally affordable for both type of investors
● Prices are competitive among
● You can get several opportunities like educational institutions, parks, hospitals, and basic amenities as well.
● Situated nearer superhighway
Areas for Investment in Lahore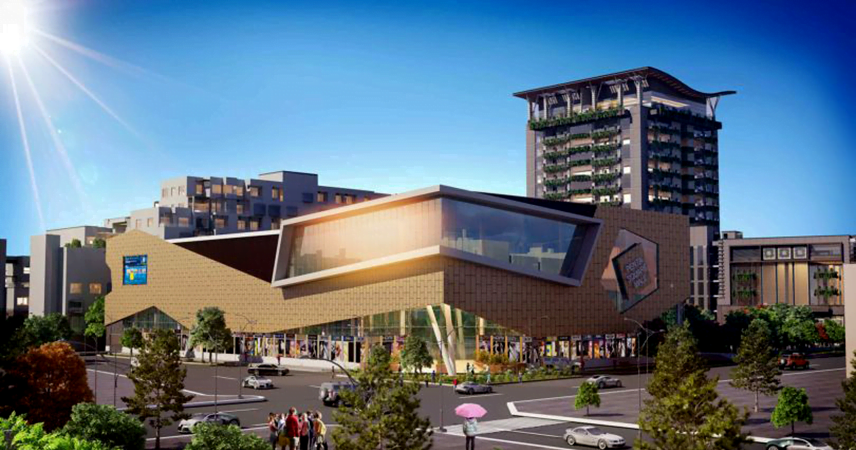 Lahore is the second biggest city after Karachi and commonly known "the city of gardens" while being enriched in greenery. Lahore has vacant land and a really good option for investors due to its affordability. However, the demand for this city is competitively high in the real estate market after Karachi. Let's move ahead to know about the areas where you should probably be investing:
➢ Raiwand Road
➢ Bahria Town
➢ DHA Lahore
Raiwand Road
One of the reasonable area to invest mainly for middle scale investors. Why wouldn't someone want peace? Everyone does, therefore, Raiwand Road is known as the most peaceful area among Lahore, away from the city's hustle and bustle. Reasons why should invest in this particular area:
● The housing scheme is inexpensive
● Multiple opportunities and utilities including affordability
● Modern and premium lifestyle
● All kinds of necessities including institutions, hospitals, residential, parks, etc.
Bahria Town, Lahore
Bahria town is one of the most developed yet lavishing options to invest in Pakistan's real estate market. From beautiful infrastructure to commercial and residential amenities, Bahria is leading throughout other areas in Lahore as it is known as the epitome of perfection. Highly considerable option for both investors. Let's dive in to know the reason why Bahria?
● Peaceful living with a perfect housing society
● Private schools, hospitals, and other basic requirements in just a single town
● A beautiful infrastructure that meets the needs of middle-scale as well as large-scale investments
DHA, Lahore
As we have already discussed that the Defence Housing Society is the secured option that doesn't exist in Pakistan. Well-planned in terms of housing societies including commercial and residential areas. You can get everything in a bundle as it is divided into several phases, each phase has uncountable opportunities an investor could ever get.
DHA Lahore offers a premium lifestyle that has all basic features and utilities from educational institutions to hospitals and shopping malls as well. Large scale investors are more likely to invest in this society as it is expensive.
Areas for Investment in Islamabad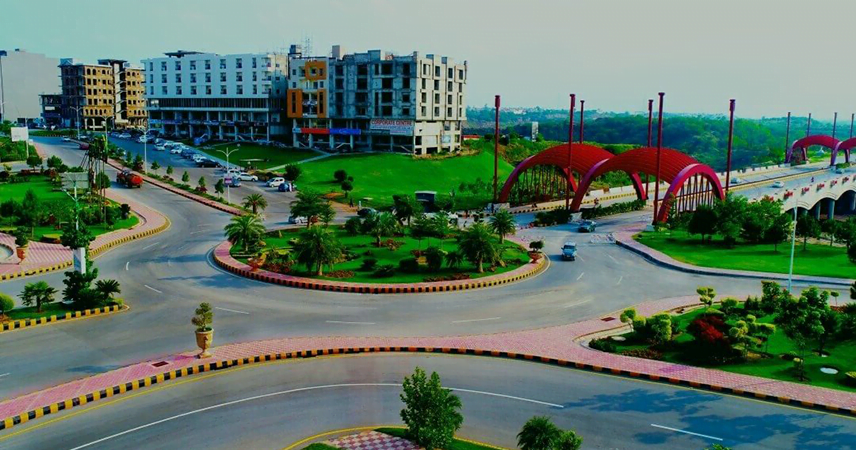 Who doesn't admire the natural beauty, greenery, and exquisite scenery? Well, Islamabad is known as one of the beautiful cities of Pakistan. Most importantly, there's a high chance of maximum gains, moreover, depends on the market rates and values. Let's more ahead to know which are the best areas to invest in Islamabad.
➢ DHA Islamabad
➢ Bahria Town Islamabad
➢ Gulberg
DHA Islamabad
Islamabad is itself a beauty but defence's area has ranked it on the top. If you're looking for a dreamy lifestyle then opting DHA Islamabad would help you out. It is situated at the N-5 Highway. Whenever it comes to safety, Defence needs no introduction as security is a priority here. Furthermore, people always seek opportunities and facilities that you could find in bundle and here you go:
● Maximum security and safety
● Large scale investors can rush easily
● Appreciable infrastructure
● All sorts of requirements include International schools, markets, parks, etc.
Bahria Town
Bahria Town Islamabad is a prime location for Investment and purposes. The amenities, infrastructure, luxurious lifestyle, and modernistic architecture you can get in a single area. Bahria Town not only means providing you a perfect lifestyle but good returns on investments you do. Basic necessities will be given with respect to modernization.
Gulberg
In Islamabad, Gulberg is one of the attractive locations and just started expanded on the expressway of Islamabad fringes. Both kinds of investors can rush into it because it offers different packages you might want to consider. Investors usually seek for clean and green places in this city, hence, Gulberg has everything to offer along with amenities, and mandatory needs of one. Moreover, roads are wide and carpeted with alluring infrastructure.
Here we conclude with the basic information an investor must have a know-how of. The real estate market is more likely to have ups and downs as over the past years we have seen a downfall of this market. Nevertheless, 2020 might be a year of lasting success. Those areas should keep in consideration for better outcomes. Both middle and large scale investors may get benefitted if they move along a proper plan. Happy Investing!