Strengthen your interior with colorful ideas when a person wants to make some change in their home, Maybe on the condition of change if a person has their own decision and is kind of they want to become a change for someone he/she values ​​most. Colors are an essential impetus in human life. Basically, they help a person change his mood and satisfy his soul to give him comfort, Certainly, it contributes to happiness in human life and by always having people what we choose in relation to our needs, For example, Every time we want to buy home decorations related, always with the highest priority to color.
You may have begun to like the white walls; however, the flow of time mostly wants to change a bit since you don't need to change the whole space to bring some freshness into the home. These 9 tricks help you highlight the main parts of your home and add colorful and vibrant details.
Sometimes the smallest things work.
1. Set up The Wall Gallery
If you should decorate, try to put a lot of photos in frames, well, to refresh the wall, you can hang some decorative objects: colorful mirrors, decorative bowls, artwork, and so on. Use everyday objects you already have. With this, you will not only add color, but you will also establish an incredible focus in the room that will help enliven your interior with colors.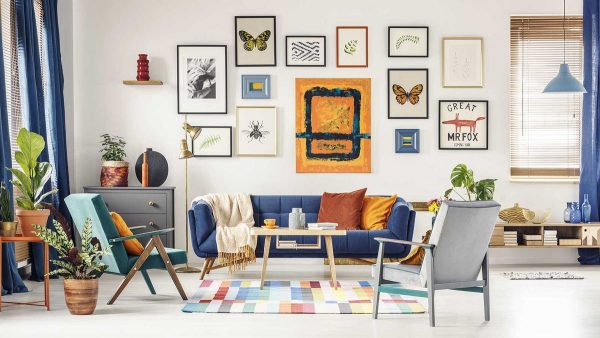 2. Restore a vibrant color of some furniture
Sometimes we all have items in our possession, probably packed somewhere in boxes and didn't give them a second look. Your home needs some accessories. Instead of running to the store, take a good look at what you already have, for example, you can choose something more functional like a lively coffee table or dresser. Choose your favorite vibrant color and insert it into your interior.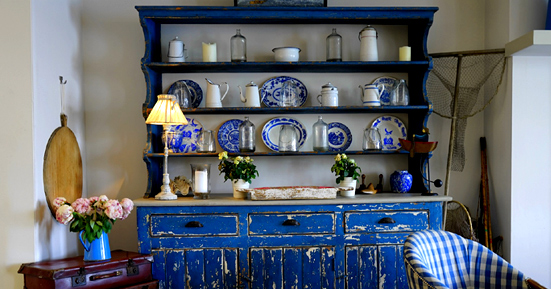 3. Colorful Carpets and Rugs
Colorful prints on the carpet and rugs give warmth can create a great texture, color and personality to your living space. Area rugs can add features to your living space and use several different patterns and fabrics together to showcase your character. Either add several rugs with the same pattern and fabric, or different textures but the same color.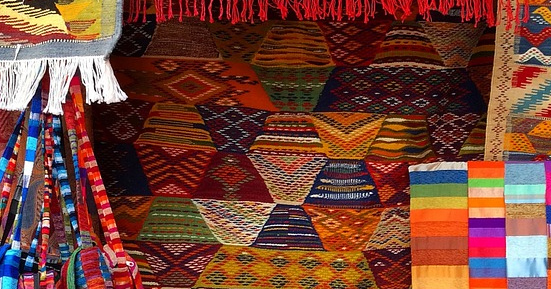 The options are endless, will also create a new dimension as you can change your regional rugs to reflect the seasons with warmer tones and fabrics for colder months and light colors for the warmer days of the year. There are plenty of beautiful cotton wash rugs ideal for those homes with children.
4. Fill the room with the plants
We can use an ordinary vase with flowers to add real natural beauty to any space. Moreover you can use your imagination and make your unique floral arrangements. Add plants to your living space, in your room, few or many. Not only do they fulfill the beauty in our lives, but they clean domestic air and balance moisture, absorb pollutants and remove harmful gases from the air. Every home needs these living organisms, which makes your environment ecological and healthy. So arrange more pots and stick them to each other and always use green plants.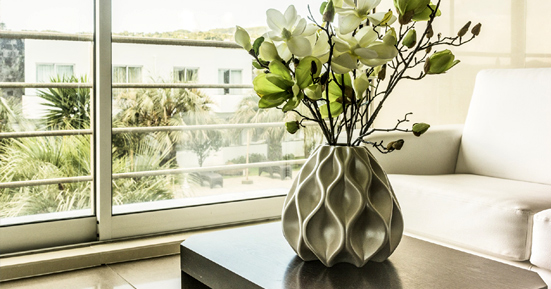 5. Choice for Colorful Curtains
All the beautiful interior decorators will tell you that the most important aspect of decorating your home is that it reflects who you are, your personality and your style. The ancient Chippendale desk that was your grandfather's tells a story. It tells of your past that nothing goes wrong in putting family heirlooms next to your modern couch. There is no purpose why present and past cannot coexist beautifully together. With fabrics, whether rugs or cushions, furniture, various colors and patterns can bring warmth and texture into your home.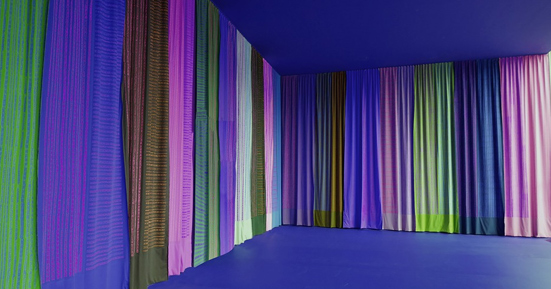 6. Wicker baskets
These are an economical and elegant way to add storage to any room. Wicker Baskets can be used to store and display books, decorative magazines, and architectural, towels, toys, and blankets to name a few. We also used them as small wicker baskets on the counters in your kitchen to elegantly display and preserve your fruits and vegetables.
7. Paint or wallpaper from your bookshelves
This instant color palette will revitalize every room! It's amazing how something as simple as a coat of colorful paint can instantly transform your space. This bookcase would be simple and ordinary without the light blue interior. Mayhap the simplest and cheapest way to transform a boring space is to apply paint. Books are an ideal place to start because you don't need to paint a large number of areas. Other fun places to add a splash of color include painting fireplace mantels, the interiors of closets, ceilings and hallways.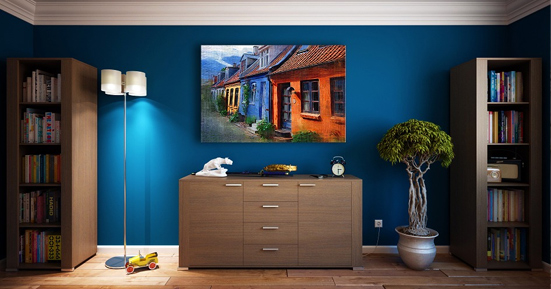 8. Improve Lighting Techniques To Elegant Your Decoration
The most important element is in their craft and they will probably say all the benefits of lightning. When a person tries to transform their home into a studio, it can drastically change the look of a room by rethinking their lightweight situation as it includes considering completely different lighting fixtures and it gives a specific aesthetic that affects the feel of your interiors.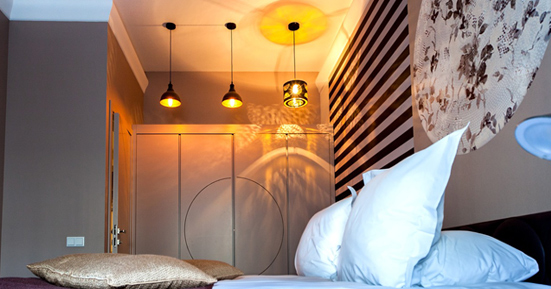 A bedroom may require something more soothing, such as warm ambient light. We could always carefully consider shaping the mood of each room and the suitability of lightning.
9. Experts on interior home improvements
It has been argued that the interior of a home can offer feelings of intimacy, productivity and restoration that make perfect sense, given the time people spend in their homes. Human arguments are that homeowners tend to undertake home improvement projects that aim to improve their environment and quality of life.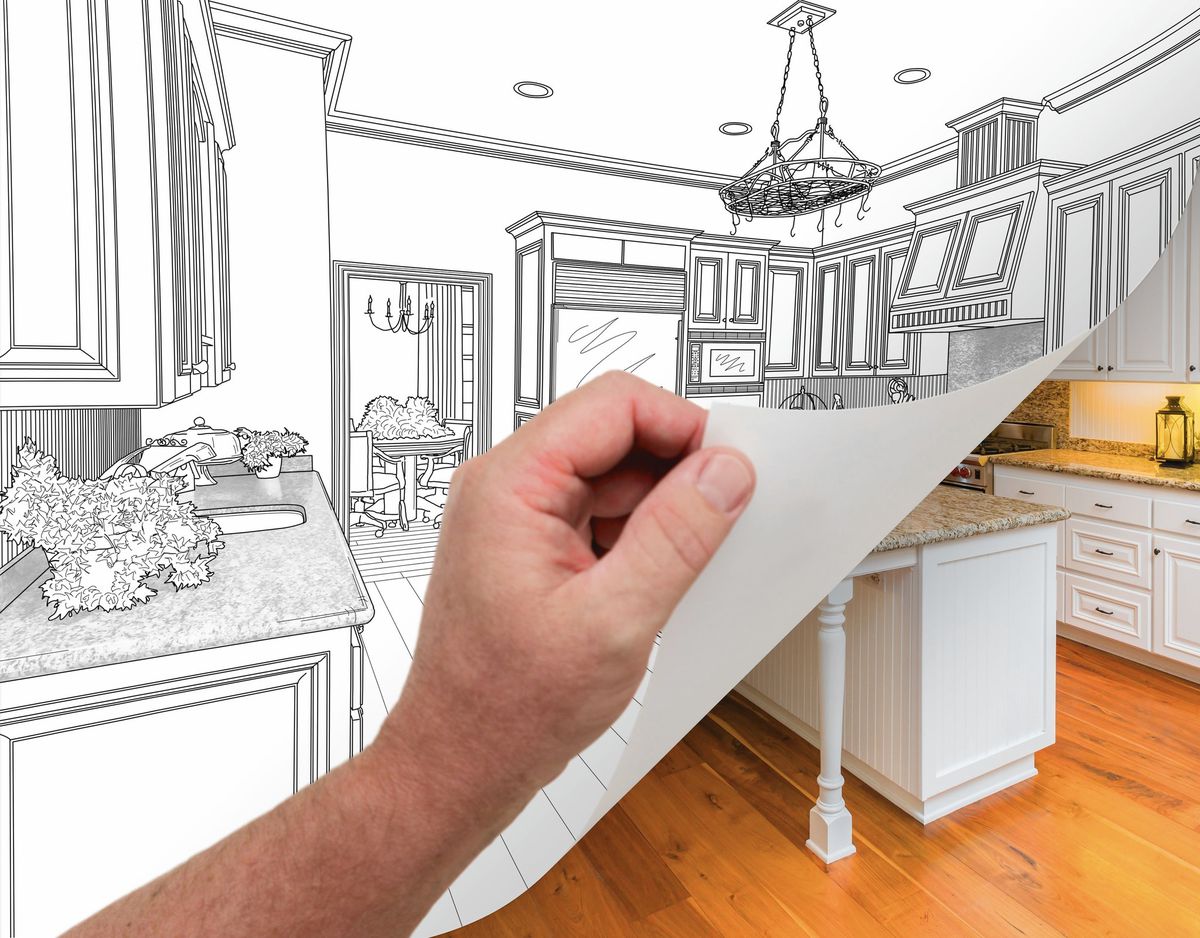 Therefore always discuss with qualified designers, an Experienced Approach person who has relevant experience in that field who has worked with homeowners on every conical feasible type of interior design and listens carefully to the needs of their clients.