Do you want to construct a 1-Kanal house but unaware of the cost and procedure? Consider this the right place where all the queries will be answered of yours.
Before proceeding ahead, you must know that the premium societies of Pakistan are among those famous societies where 1-Kanal House is considered one of the grand homes. The outrage will depend upon the good quality materials you are using and moreover, the price of grey structure and after that could be affordable or not. The house can be more prone to fall in A-category as most of the people do not compromise in material, fixtures, and designs as well. However, they are being built under such circumstances.
First things first! Whenever the idea of construction pops up in one's mind, that individual would probably think about the grey structure first. As construction required two distinct phases; grey structure and finishing phase (after grey structure). We will be discussing both the processes right here in this blog solely to make stuff quite easy for you.
Total Covered Area
Apparently, the part of the debate is the total cost of the 1-Kanal house but before that, you have a know-how of the cost per square foot. Hinging on the double story which is specified to 6,190 sq ft. one story out of two requires 3,225 sq ft. 5 rooms are attached along with bathrooms, 2 living rooms, 1 drawing, and dining room, 2 kitchens, and a lawn is also included.
The price of construction doesn't include the price of a property, fees of an architecture, map-approval, and meter for electricity, gas, and connection of water. Furthermore, the cost of tube lights, fans, appliances, and switchboards is also excluded.
Let's dive in to get the idea of each and every material to be used in grey structure and finishing framework.
Approximated Construction Cost of Grey Structure
Grey structure is known as an initial structure that ends after completing half of the house. It is built under the supervision of contractor, also constructed as planned. You might want to know the material used in first half of construction and the cost of material per square foot, we have got you covered.
Bricks/Blocks
Gravel (Bajri)
Sand (Ravi or Chennab)
Cement
Rebar (Sarya)
Bricks/Blocks
You can opt for any one of them; if you go for bricks then you must be aware of the market rate which is 10,000 PKR for 1000 bricks (10 PKR per brick), So the estimated total for the required bricks for 1-Kanal House would be 125,000 that means (125,000 x 10 = 1,250,000 PKR).
If you opt for block, then the required market rate is 12,500 PKR for 1000 blocks (12.5 PKR per block), the approximation of blocks for building 1-Kanal House is 135,000 that means (135,000 x 12.5 = 1,687,500 PKR)
Total Cost of Bricks = 1,250,000 PKR
Total Cost of Blocks = 1,687,500 PKR
Gravel (Bajri)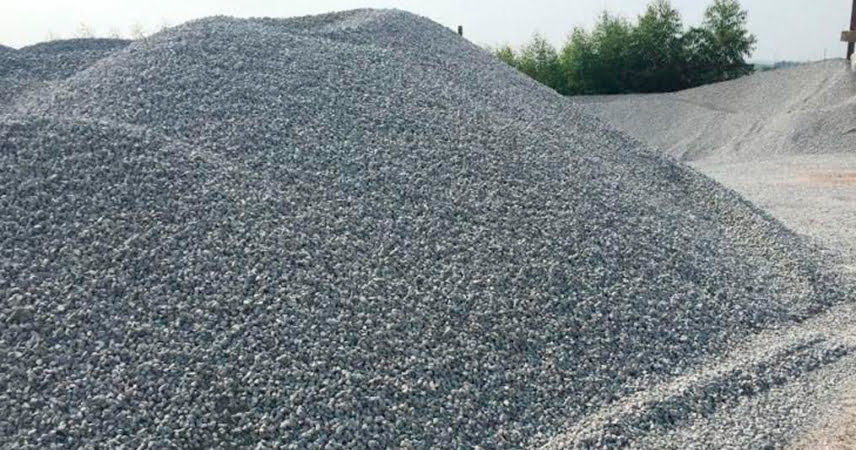 The second name for gravel is Bajri, the leftover bricks are crushed into smaller pieces to form Bajri. So, for constructing 1-Kanal House, the expected amount of gravel is 2,200 cubic feet for a double story house to form the beds for floors. The market rate for Margalla Gravel per cubic feet is 70 PKR which means (2,200 x 70 = 154,000 PKR). If you are opting for Margalla gravel then here is the total cost.
Total Cost of Gravel = 154,000 PKR
Sand (Ravi or Chennab)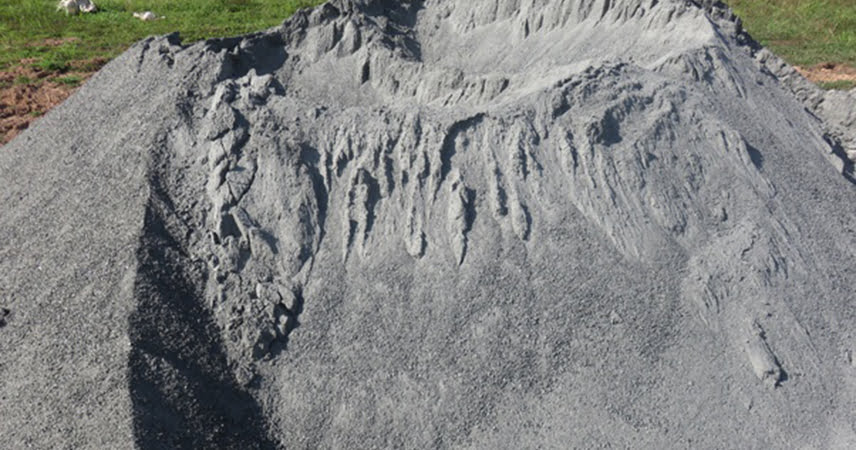 The rates do change each year depending upon the budget of construction. So, whenever you plan to build a house, there are two kinds of sands required to set up the framework of a house; Sand of Chennab that comes from river Chennab, and Sand of Ravi that comes from the river Ravi. For establishing 1-Kanal House, the total requirement for Ravi sand is 5,250 cubic feet at a pace of 20 PKR which means (5,250 x 20 = 105,000).
Out of both of these sands, Chennab is of good quality and slightly expensive than Ravi sand. So the maximum requirement of this sand is less than that of Ravi, however, 2,100 cubic feet for a 1-Kanal house at a pace of 35 PKR that means (2,100 x 35 = 73,500).
Total Cost of Ravi = 105,000
Total Cost of Chennab = 73,500
Cement
For the construction and purposes at least 1,600 bags of cement are required. Plenty of companies in Pakistan claim that the quality of their product is the best, but for a matter of fact, almost all of them provide the same quality as the rate is slightly the same. Per bag of cement costs 550 PKR that means (1,600 x 550 = 880,000).
Total Cost of Cement = 880,000 PKR
Rebar (Sarya)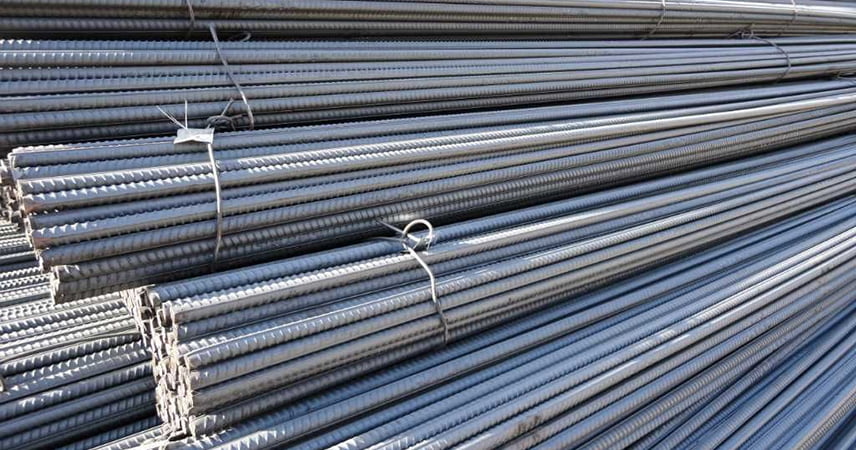 Rebar is also known as Sarya which works as a strength in the unit. The requirement is in tons for a 1-Kanal house, and around 9 tons are necessary. The market rate per ton of new Rebar is 150,000 and for the old, 90,000 per ton. It sums up to a total 1,350,000 PKR new Rebar is required for construction and on the other hand, a total of 810,000 PKR old Rebar is the requirement.
Total Cost of New Rebar = 1,350,000 PKR
Total Cost of Old Rebar = 810,000 PKR
Estimated Construction Cost for Finishing Phase
After the completion of the first half of construction (grey structure), the second half begins, let's call it the finishing phase. This phase consists of installing pipes for sewerage, plumbing, and wiring as well. Anyhow, the pipes are laid through the walls for the wiring of electricity and plumbing. Pipes for sewerage and purposes are laid beneath the floor beds. This phase completes in 2 processes;
Piping, Plumbing, wiring, and Pseudo ceiling
Paint, Flooring, and Wood work
Piping, Plumbing, and Wiring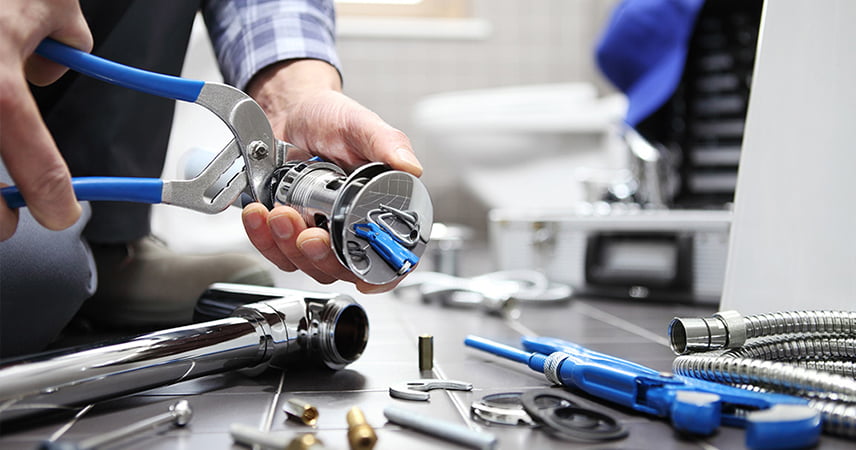 If you want to make things easy and long-lasting then piping for plumbing and wiring for electricity should be of good quality. For wiring, PVC (polyvinyl Chloride) pipes are used and plumbing turkplast is used. The pipes for gas connections are different though good material pipes are required in both cases.
Meanwhile, electrical wiring requires an expert's help because only they would know the criteria for distributing proper electricity throughout, in addition, the wiring used for electricity must be reliable. Two kinds of wire need to be discussed; 3/29 solely for low voltage supply and for high voltage supply, 7/29 is used. The included cost for wiring, labor, sockets, and coils will be given altogether.
The Total cost of Piping = 800,000 PKR
Wiring and Plumbing = 410,000 PKR
Paint, Flooring, and Woodwork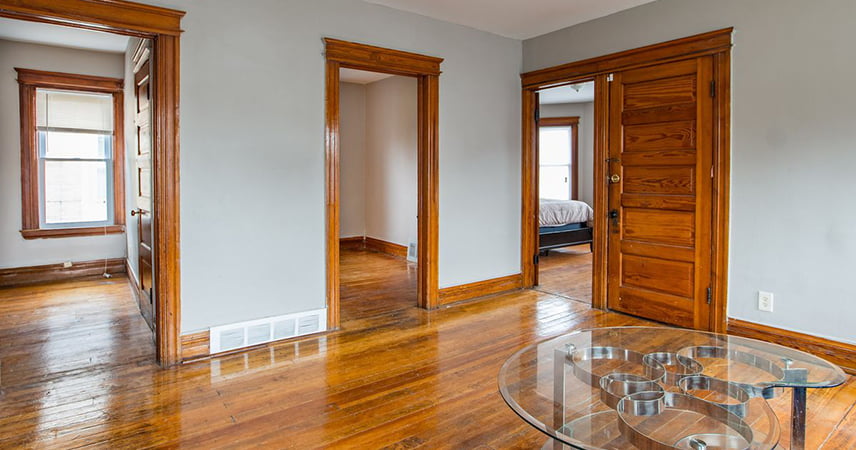 Yes, you are all done with the 80-85% construction and the only thing left is finishing. Before painting, the walls are plastered to fill unusual holes and gaps in between. Painting along with the material and labor as well would cost equally. Flooring begins right after floor beds being laid, now tiles are required for this purpose. Moreover, you can opt for any kind of tiles you want up for the flooring. After flooring comes woodwork which requires readymade doors at least 35 in total for 1-Kanal house and windows, cabinets too, etc.
Cost of Paint = 200,000 PKR – 450,000 PKR
Cost of Labor = 350,000 PKR
Cost of tiles = 1,700,000 PKR – 2,500,000 PKR
Cost of Labor = 96,000 PKR – 288,000 PKR
Cost of woodwork = 110,000 PKR – 115,000 PKR
Conclusion:
Constructing a 1-Kanal house is not going to be the easiest task. It requires a handsome amount of money as well as good material for covering both the phases of construction; grey structure and finishing. For grey structure and purposes, you need bricks/blocks, sand (Ravi or Chennab), gravel (Bajri), cement, and Rebar (Sarya). When you are done with a grey structure, the next step is finishing which requires piping, wiring, plumbing, woodwork, and flooring, etc. you can calculate all the expenses and get the construction done for the 1-Kanal house. For further queries and details, contact us.