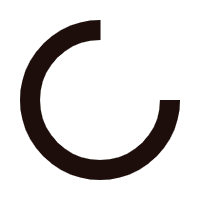 About Property in Islamabad
The beautiful landscapes in Islamabad attract people the most. The peaceful environment of the city encourages the people to invest in Islamabad. Therefore, prices for houses and 
flats in Islamabad
are very high. 
The properties in Islamabad ensure investment security and lucrative returns. Therefore, investors from all over the country look for
properties in 
Islamabad
. Even overseas Pakistanis want to invest in Islamabad. 
Moreover, commercial properties in Islamabad are also in high demand. Most real estate projects in Islamabad offer the opportunity to buy offices and shops with apartments. 
Islamabad is a beautifully planned city. The city has specific areas for commercial markets. Moreover, residential areas in Islamabad are free of any rush. Therefore, Islamabad is chic and serene for living. 
The property values in Islamabad vary with the type of property. For example, the Capital Development Authority (CDA) has expensive property options. Some housing schemes also offer residential and commercial plots at affordable prices. 
The prices for real estate in Islamabad are higher due to infrastructure developments. One such development is the completion and functionality of the Metro Bus project. Likewise, properties around the new Islamabad International airport are also getting expensive.   
Do you also want to invest in Pakistan? If yes, you must consider the residential and commercial
projects in Islamabad.
 The beautiful city is the choice of Bureaucrats and the elite class. Homebuyers want to buy homes, flats, and
plots in Islamabad
due to its high security. 
Do you not know how to invest in Islamabad? Or what's the right way to find the property of your choice? Well, it's nothing to worry about. "Feeta.pk" is here to help you. You can explore different property options available in Islamabad on this website. Moreover, this website also offers you to buy property on installment in Islamabad.   
So, whatever your property needs are "Feeta.pk" is there to fulfill them. Browse all the available property options available on "Feeta.pk." It will help you find the property of your choice. After that, you should contact the 
property agents in Islamabad
, and don't forget to mention "Feeta.pk."